Azizi awards $59m contract for plots in Dubai's Riviera, Al Furjan
Two-part contract covers three 7.14ha plots in Azizi Riviera and a 2.2ha space in Al Furjan
Dubai developer Azizi Developments has awarded a construction contract worth $58.8m (AED216m) to Chirag Contracting, part of BRV Global Group, for four plots in the city.
Azizi's contract covers an area of 9.3ha, and is divided into two parts. Part 1 of the contract is valued at $44.8m (AED164.8m), and covers three plots within Azizi Riviera's Phase 1.
This area spans 7.14ha, and marks a major win for Chirag Contracting, given the Meydan One project's position as Azizi's flagship development.
Upon completion, Azizi Riviera will feature 71 mid-rise buildings comprising 16,000+ homes across the studio, one-bedroom, two-bedroom, and three-bedroom layouts.
Part 2 of the contract is worth $14m (AED51.6m), and relates to an Al Furjan plot with a built-up area of 2.2ha.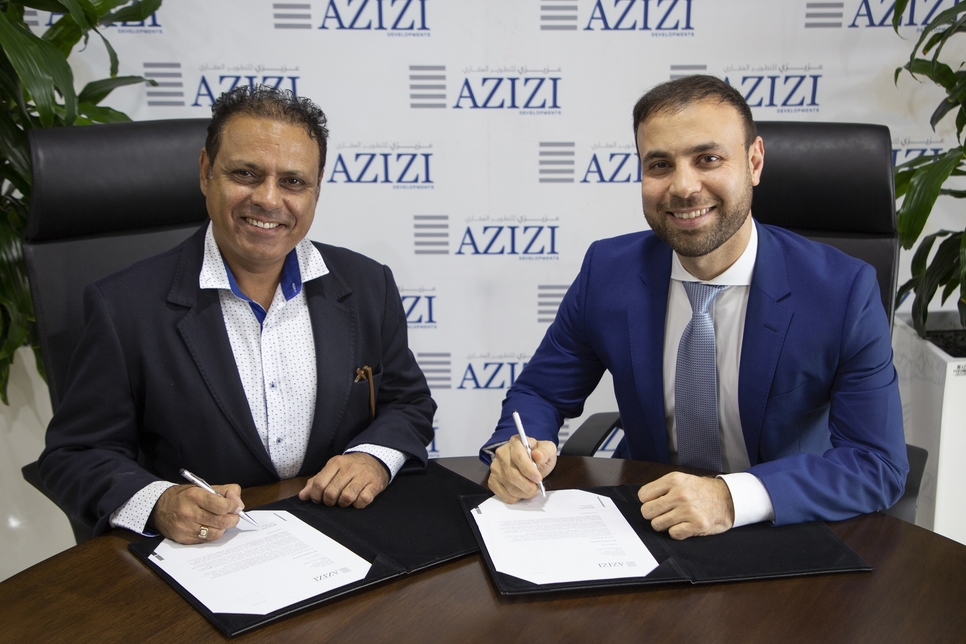 Commenting on the contract, Azizi Developments' chief executive officer, Farhad Azizi, said: "Our new contract with Chirag Contracting, among several others, underlines our focus on working with best-in-class contractors to develop our developments to the highest standards of quality and aesthetics."
EDITOR'S RECOMMENDATIONS: