Saudi Arabia CEOs hopeful despite global 'return to territorialism'
New report finds optimism for Vision 2030 and AI despite global challenges around Nafta renegotiation and Brexit
As the GCC's most populous country and its largest economy as well, Saudi Arabia is a crucial market for the construction sector not just in the region, but around the world.
Analysts and experts alike are optimistic about Saudi Arabia's economy, within which the Vision 2030 programme is expected to create significant positive shifts in the years to come. In the more foreseeable future, Saudi Arabia's 2019 budget will also influence its construction and other major economic sectors.
A recently revealed report by KMPG in Saudi Arabia has now shown how the kingdom's most influential chief executive officers (CEO) – from construction and other industries – view the scope for business opportunities in the kingdom. Abdullah Al Fozan, chairman of KPMG in Saudi Arabia, said 50 CEOs from the kingdom participated in the 2018 Saudi Arabia CEO Outlook report, published in December last year, and shared their views on themes such as technology, urbanisation, and financial transparency. Of the 50 CEOs, 32% hailed from the energy and manufacturing sectors, whilst another 10% were from the infrastructure industry.
READ: Construction job hires increase in Saudi Arabia and UAE
The majority (92%) of CEOs in the kingdom are broadly optimistic about their growth prospects over the next three years. This is particularly spurred by positive macroeconomic indicators, such as Saudi Arabia's ramp up of investments into Vision 2030, its long-term economic diversification mandate. Of the total number, 94% are also hopeful about the global economy's performance in 2019. The latter figure comes despite worldwide economic challenges such as the US President Donald Trump-driven renegotiation of the Nafta deal, Brexit, and "retaliatory measures" by China, Canada, and Asia countries against America's tariff hikes, KMPG's report stated.
The creation of Jabal Omar's in-house innovation lab that fosters ideas for new ventures is an example of the organic growth measures we are taking.
While a worldwide "return to territorialism" remains a major challenge according to 74% of the report's surveyed CEOs in Saudi Arabia, the top bosses are intently pursuing growth in the kingdom, where urbanisation and modernisation offer promising prospects.
Utilities projects are rapidly returning to the spotlight in the Gulf as regional governments seek to ramp up renewable energy investments and diversify their economies, as well as meet the needs of growing populations. Among the GCC's homegrown players in the sector is Acwa Power, which has 50 assets across various stages of development and a portfolio valued in excess of $30bn (SAR112.5bn). Managing director of Acwa Power, Thamer S Al-Sharhan, says in the CEO Outlook report that there has been "tremendous" growth in the power and water desalination field – and the future looks even more promising.
"[This growth is] directly linked to various degrees of reforms being implemented in the region and other emerging markets we operate in," he explains.
"The business model is of long-term, competitive procurement that requires being innovative and strategic, staying ahead of the competition internationally. Operating beyond national boundaries provides us the […] resources to be able to champion the reforms being implemented domestically as part of Saudi Arabia's Vision 2030."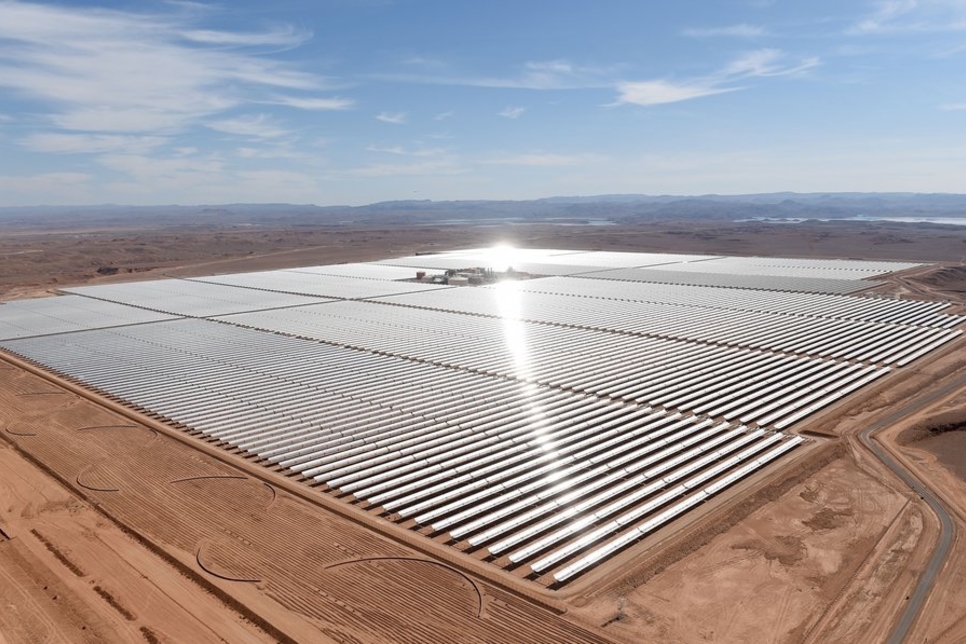 Technology is a key pillar of the Vision 2030 programme, which has, over the years, has spurred numerous tech-focused initiatives in the kingdom, including the recently announced agreement to digitise the Two Holy Mosques. Digital transformation, according to KPMG's report, can add substantial value, but CEOs must not forget that "greater connectivity means increased cyber vulnerability".
"According to the 2018 survey results, 62% and 58% of CEOs in Saudi Arabia expect cyber security specialists and data scientists respectively to be important for an organisation's growth plans," the study continues.
"Only 36% say their organisation is prepared for a cyberattack, compared with 51% of global CEOs."
Of course, artificial intelligence (AI) is a key component of digital transformation around the world, and Saudi Arabia is no different. As CEO Outlook explains, AI is "of prime importance" within the Vision 2030 mandate, and CEOs in the kingdom are optimistic about the role it will play in their organisations. Echoing the views of their counterparts in Oman and the UAE, 84% of CEOs in Saudi Arabia said that AI will create more jobs than it destroys. The number is higher than the KPMG's findings around the world, with only 62% of global CEOs agreeing to the view. Moreover, 56% of CEOs in Saudi Arabia – compared to the 36% global number – said they are piloting AI in a "limited number of processes".
It is vital to [...] implement structural reforms under Vision 2030 and avoid complacency with respect to the recent increase in oil prices.
Jobs for "highly skilled people" may grow as more workers are required to design, program, and implement AI systems, but "in the medium to long term, AI could potentially lead to technological unemployment".
This enhanced understanding of doing business digitally, combined with a growing young population that prefers to use online platforms such as WhatsApp to communicate, means that organisations across the kingdom must introspect and explore newer ways of achieving desired growth.
Yasser Faisal Al-Sharif, CEO of Jabal Omar Development Company, the Tadawul-listed firm behind the Jabal Omar megaproject in Makkah, agrees with this view. Commenting in the CEO Outlook report, Al-Sharif outlines the role of the developer's 'innovation lab' and how it plans to grow in the years to come.
"The creation of Jabal Omar's in-house innovation lab that fosters ideas for new ventures is an example of the organic growth measures we are taking," he says.
"We have nine spin-off companies in various industries. One of them is Warfiat, a hospitality asset management business. The interaction among our spin-offs will enhance our operational and financial performance. We are also taking growth measures such as acquisitions that are challenging and risky, [and] are confident in the steps we take due to our solid market research and risk assessment."
ARCHIVES: Aramco to help Saudi shift from oil-based economy
Commenting on the findings of the report, Dr Hussain Abusaaq, chief economist and head of research at KPMG in Saudi Arabia, said: "The economy of Saudi Arabia is moving forward beyond the oil era. The deeper implementation of economic and social reforms under Vision 2030 is crucial to achieving sustainable growth over the medium term. In the short term, the economy is expected to grow by 2.2% in 2018, driven by the moderate recovery in oil prices, which has had a positive impact on government spending.
"It is vital to retain a strong momentum to implement structural reforms under Vision 2030 and avoid complacency with respect to the recent increase in oil prices."