Dubai Ruler inspects Hatta eco-tourism development projects
Progress updates provided on developments by Dubai Municipality, Meraas, and Dubai Police
HH Sheikh Mohammed bin Rashid Al Maktoum, Vice President and Prime Minister of the UAE and Ruler of Dubai, has received progress update reports on the eco-tourism projects under way in Hatta.
Dubai Municipality is among the government entities that have been instructed by HH Sheikh Mohammed to speed up the implementation of projects related to Hatta's long-term development plan. The programme's aims include the revamp of Hatta as a key tourism and investment hub.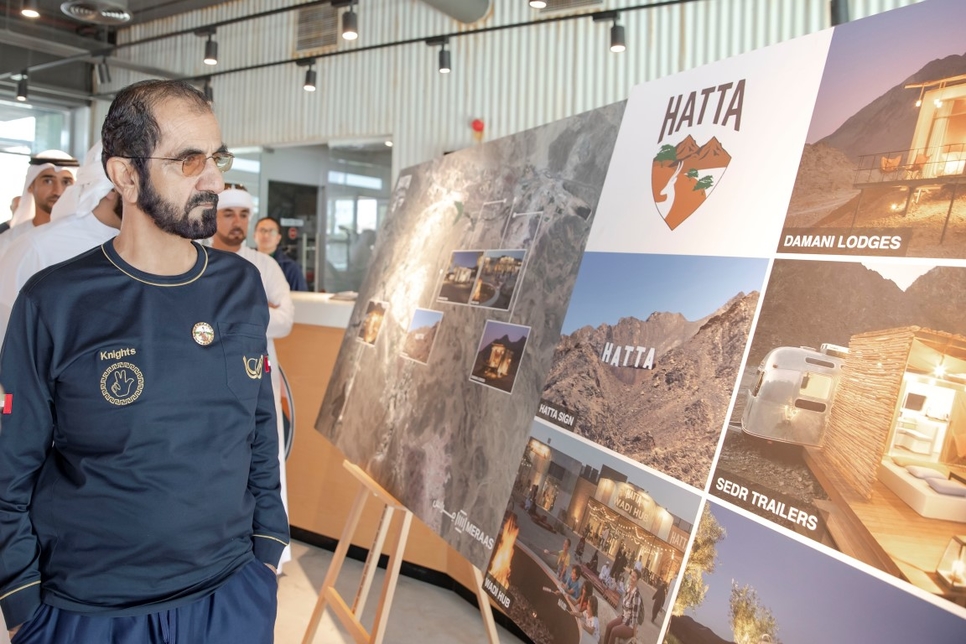 Arriving at Wadi Hub, the Dubai Ruler asked for service, environmental, and heritage projects to be prioritised in Hatta, which is a key locale that contributes to the national identity. The exclave is located within the scenic Al-Hajar mountains.
The 10-year Hatta Development Plan in place for the town is already starting to take shape. Trailer accommodation and lodges modelled along the American company Airstream's model, recently opened in Al-Hajar, located 115km from Dubai city. A key fixture of Hatta's eco-tourism push is 'glamping', which means glamorous camping and features facilities more lavish than those on offer during standard camping trips.  
HH Sheikh Mohammed reviewed the map of projects that developer Meraas Holding is building in the area, with the firm intending to position the mountainous locale as a global spot for eco-tourism.
Meraas and Dubai Municipality are also jointly developing Hatta projects aimed at rehabilitating and developing the area's environmental aspects.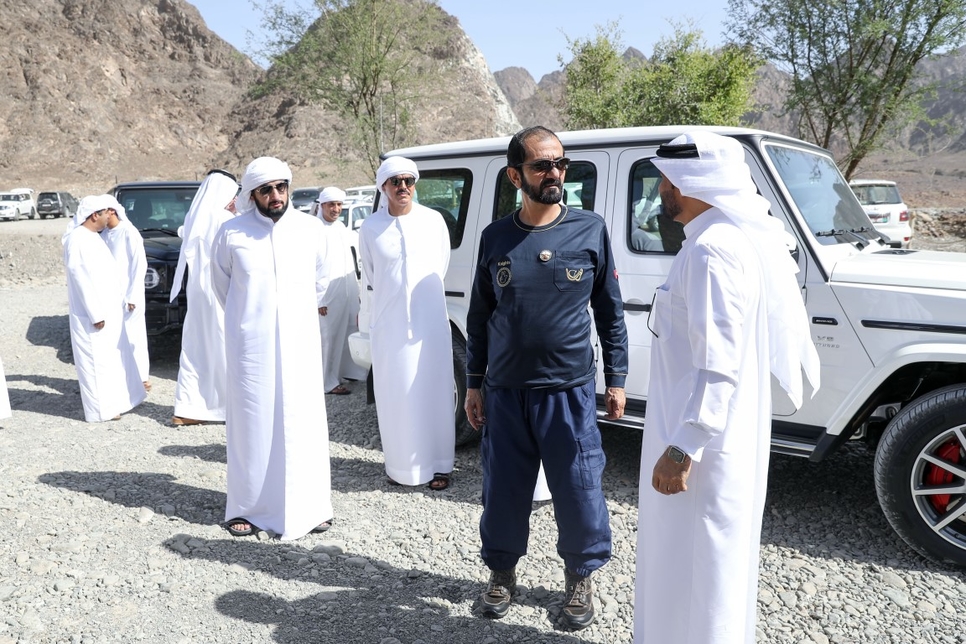 Dubai Police projects to ensure the safety and security of visitors, particularly in the fields of rescue operations and mountainous area patrols, were showcased for the Dubai Ruler during his tour. Dubai Corporation for Ambulance Services also presented its services and first aid packages to HH Sheikh Mohammed during his visit.
Accompanying HH Sheikh Mohammed in Hatta were HH Sheikh Ahmed bin Mohammed bin Rashid Al Maktoum, chairman of Mohammed bin Rashid Al Maktoum Knowledge Foundation, and Khalifa Saeed Suleiman, director-general of the Department of Protocol and Hospitality in Dubai.
Maj Gen Abdullah Khalifa al Marri, commander-in-chief of Dubai Police; Dawood Al Hajiri, director-general of Dubai Municipality; Khalifa bin Drai, executive director of Dubai Corporation for Ambulance Services; and Abdulla Ahmed Al Habbai, chairman of Dubai Holding and group chairman of Meraas, were also part of the visit, alongside numerous senior officials, according to the UAE's state news agency, Wam.