Microtunnelling work begins for 25km ADSSC pipes in Abu Dhabi
Joseph Gallagher International and Mace to use Iseki microtunnelling machine for Baniyas and Shahama project
UK tunnelling subcontractor Joseph Gallagher has launched an Iseki microtunnelling boring machine on Abu Dhabi Sewerage Services Co's (ADSSC) project in the UAE capital. 
According to technical details posted on Iseki's website, microtunnelling refers to small-diameter tunnelling implemented using remotely operated tools. Machines and processes commonly associated with microtunnelling include "jacking pipes of concrete, or other suitable materials, behind a tunnelling machine, from a launch shaft into a reception shaft", the firm explains.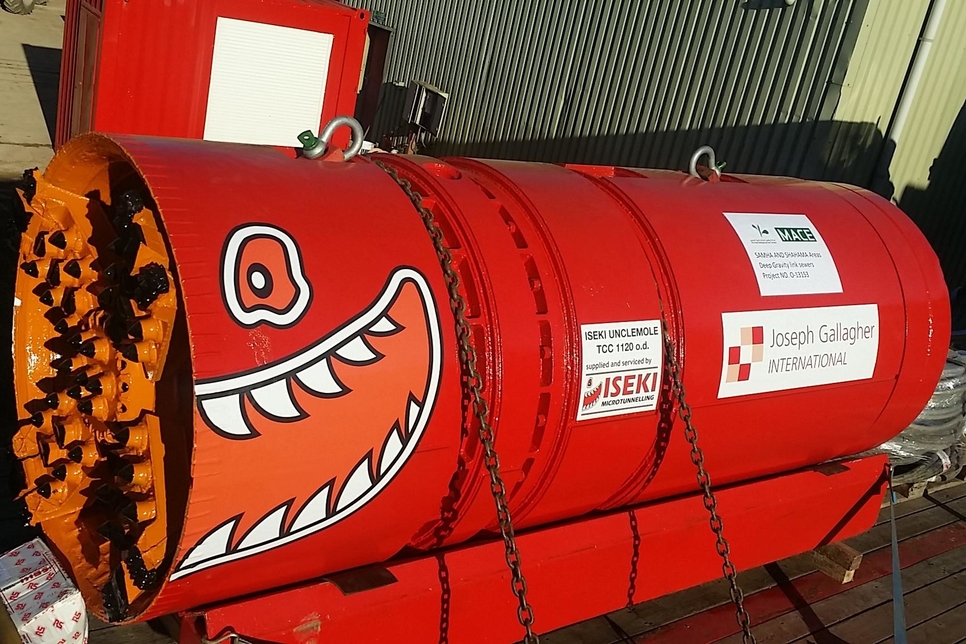 Working alongside Abu Dhabi contracting giant Mechanical and Civil Engineering Contractors Co (Mace), Joseph Gallagher International is delivering microtunnelling services for more than 25km of piping for ADSSC's development under a two-year contract. Mace is led by industry veteran, William Haddad.
The project will deliver wastewater services in Abu Dhabi, predominantly collecting, treating, and disposing end-products. The new pipeline's scope will cover the Baniyas and Shahama areas in Abu Dhabi. 
Joseph Gallagher's specialist microtunnelling machines, and related support equipment, will install pipes ranging from 400 diamètre nominal (DN) to 2,000 DN, reaching depths of 5-30m from the surface. The company announced the contract win in September 2018.
Commenting on the contract win, group managing director at Joseph Gallagher, Steve Harvey, said: "We are hugely excited about working with Mace, one of the leading contractors in Abu Dhabi and the UAE. The two-year project will use Iseki and Herrenknecht equipment from the Joseph Gallagher microtunnelling fleet."