Musanada completes revamp of 88km Abu Dhabi road for $12.8m
Work on Al Faya-Seeh Shuaib E75 road, linking Dubai, Abu Dhabi, and Al Ain, involved repair, removal, replacement schemes
Abu Dhabi General Services Company (Musanada) has revealed that renovation work on the 88km Al Faya – Seeh Shuaib E75 road has been completed at a cost of $12.8m (AED46.9m).
Musanada collaborated with Abu Dhabi Police and the UAE Department of Transport to speed up the project and keep the road block-free through the project timeline.
The scope of the revamp project saw repair, removal, and replacement schemes implemented on the road, including the repair of asphalt defects and side shoulders – in addition to the restoration of some damaged bridge expansion joints.
Musanada also replaced guardrails at certain sections of the road with rope rails. Accumulated sand on the road was also removed, with road surface markings renewed and guiding and traffic signs improved, as reported by state news agency WAM.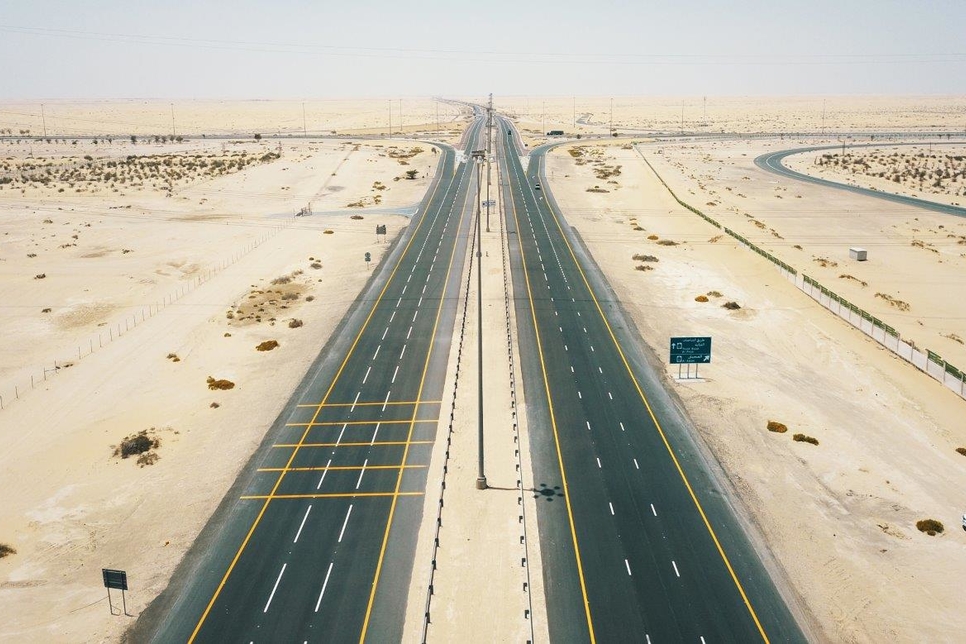 During the project's timeline, Musanada adhered to its sustainability efforts by using recycled asphalt for its construction, the paving of roads for certain areas, as well as temporary parking lots for others. 
"The project will improve road use and ease traffic and transport of goods from and to Abu Dhabi city," Musanada said.
According to Musanada, Al Faya – Seeh Shuaib E75 road is one of the main roads used by trucks linking Dubai, Abu Dhabi, and Al Ain.
Earlier this month the government-owned entity revealed that construction works on its $64.5m (AED237m) internal road and infrastructure project in Al Shamkha was 50% complete.