UAE minister: UAQ needs to build 3,900 houses over next 20 years
Dr. Abdullah Al Nuaimi briefed UAQ Ruler HH Sheikh Saud bin Rashid Al Mu'alla on SZHP's housing projects in the emirate
During a meeting with HH Sheikh Saud bin Rashid Al Mu'alla, Supreme Council Member and Ruler of Umm Al Qaiwain, the UAE's minister of infrastructure development and chairman of the board of directors of the Sheikh Zayed Housing Programme (SZHP), Dr. Abdullah bin Mohammed Belhaif Al Nuaimi, said that UAQ needs to construct 3,900 houses over the next 20 years.
As part of the meeting, the Ruler of UAQ was briefed about the ministry plans and projects in the emirate in addition to its major projects and services in other emirates.
According to the UAE's state-held news agency, Wam, Sheikh Saud was briefed on the details of the project, titled, "Foresight of the need for housing in the UAE during 2020-2040," which aims to identify the housing needs of each emirate and assess the financial requirements for such projects.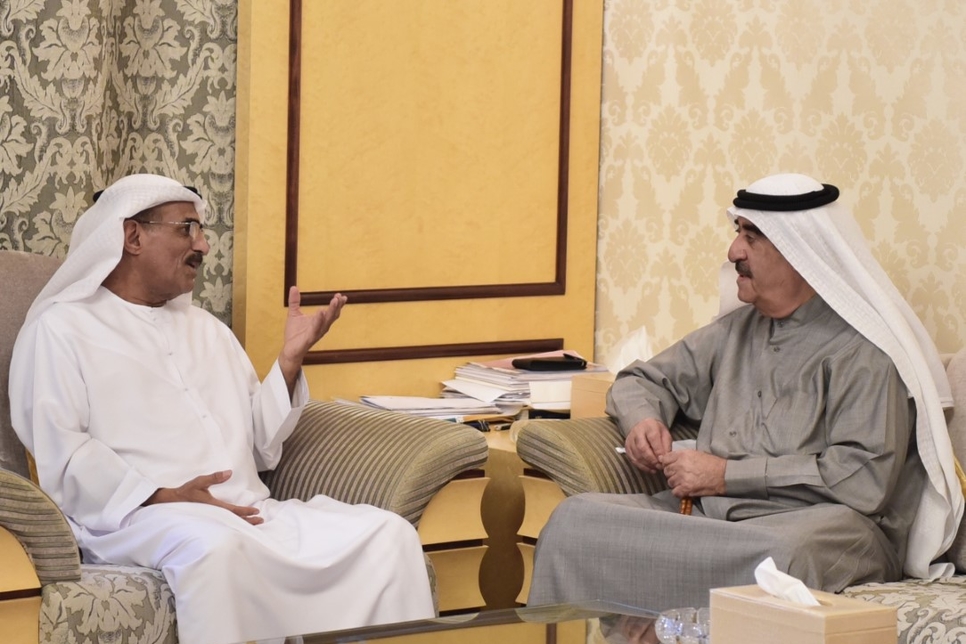 The UAE minister also highlighted the country's housing needs up to 2040 during the meeting. Sheikh Saud was also briefed by Dr. Al Nuaimi about the UAE's housing needs up to 2040.
Al Nuaimi also noted that the SZHP has received 700 accumulated housing requests in UAQ. During  the meeting, which was held in the presence of HH  Sheikh Rashid bin Saud bin Rashid Al Mu'alla, Crown Prince of Umm Al Qaiwain, he unveiled more details on the strategic phases of the project, which includes housing monitoring, decision-making, and integrating local and federal efforts.
Sheikh Saud directed relevant local departments to fully coordinate and cooperate on SZHP's housing project.