Abu Dhabi's Miral to open 18,000-seater Etihad Arena in April 2020
The multi-purpose indoor venue is being constructed by Bam International and designed by Hok- and Pascall + Watson
Abu Dhabi-based real estate developer, Miral's 18,000-seater multi-purpose indoor venue Etihad Arena, construction of which is nearing completion, will open to the public in mid-April 2020, as it is set to host its first event.
Following its public opening, Etihad Arena will host sports, corporate, and cultural events. Etihad Arena — formerly Yas Bay Arena — is being constructed by Dutch contractor Bam International and designed by Hok- and Pascall + Watson.
The Etihad Arena is an integral part of the $3.2bn (AED12bn) Yas Bay waterfront development.
Commenting on the announcement, chairman of Miral, HE Mohamed Khalifa Al Mubarak, said: "The Arena has been designed to complement Yas Island's vision by creating a new hub in the UAE and across the region."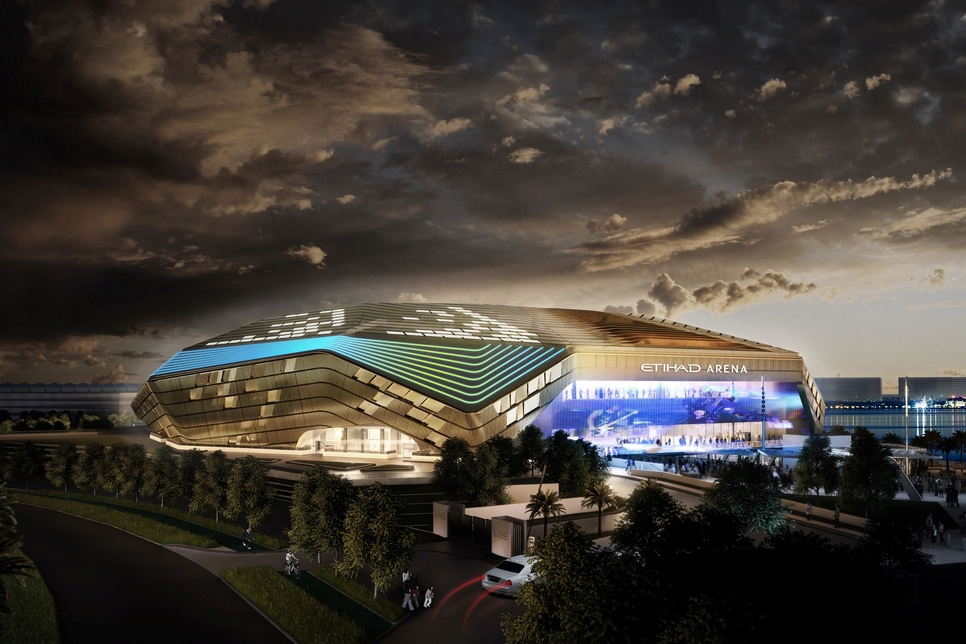 Following Miral's partnership agreement with Etihad Airways in January 2020, Yas Bay Arena was named Etihad Arena, which will be operated by Flash Entertainment.
Speaking to Construction Week in January, the chief executive officer of Miral, Mohamed Al Zaabi, said that the Etihad Arena was 88% complete, and is scheduled to open doors before end-2020.
Last year in March, Miral hit a construction milestone at Etihad Arena, when it its longest roof truss that was autographed by Al Mubarak, and Al Zaabi was lifted into place.