For sale: American mansion of diamond group De Beers' heiress
Rebecca Oppenheimer's 32ha self-sustaining and science-inspired Washington home, Merkaba, is on the market
The heiress to South African family-owned diamond group De Beers, popular around the world for its 'Diamonds are Forever' tagline, is selling her mansion in Washington, US for $11m. 
Rebecca Oppenheimer's 32ha home is a "self-sustaining" property in Tenino, named Merkaba, and draws design inspiration from Scotland's science- and math-inspired Garden of Cosmic Speculation. 
The main home spans 786m2 and is described as "a study in swirls and circles", featuring numerous furniture pieces customised for the unusually shaped structure. Merkaba includes six bedrooms, five bathrooms, separate living and dining rooms, a spacious kitchen, open terraces, a music room, and another space that doubles up as a library and music room.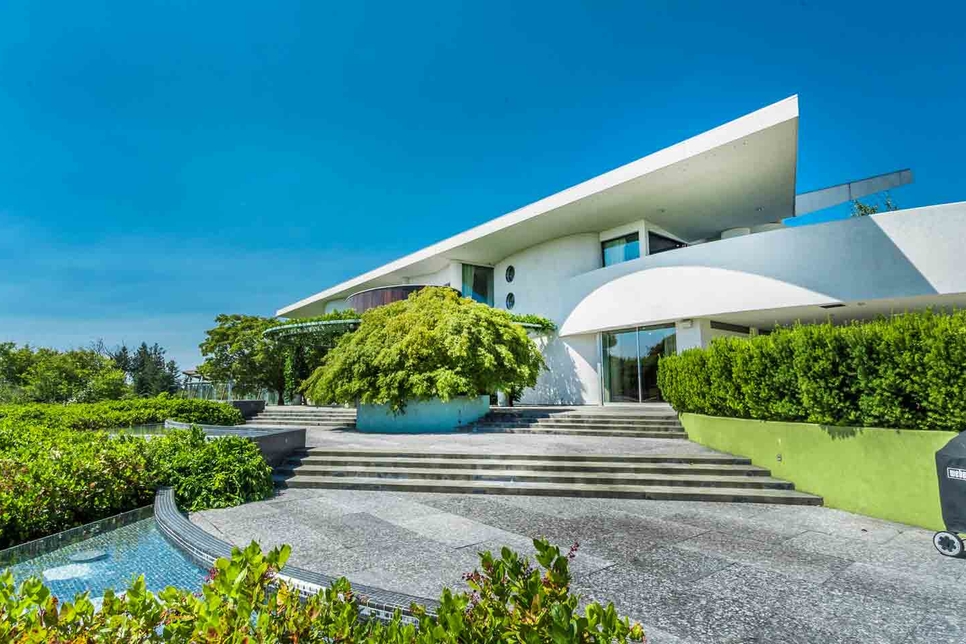 Merkaba, which is powered by generators, solar energy, and geothermal systems, was purchased by Oppenheimer in 2003, and renovated over a three-year period. The diamond industry titan directed her South African architect to create a design that draws on the theme of "Guggenheim Museum meets UFO", according to property website Top Ten Real Estate Deals. Merakaba's landscape includes a saltwater pool, a chicken coop, a barn with three bedrooms, and a greenhouse. 
One of Merkaba's 'wow' factors is its "free-form swimming pool with stairs from an upper level that appear to go into and below the pool, but in reality exit into a car park and a glass-enclosed, saltwater lap pool". The lap pool features rising side walls. 
Merkaba also includes a bee garden, and the home "comes with its very own beekeeper". According to Top Ten Real Estate Deals, Oppenheimer has decided to move back to South Africa, leading her to put the home on the market.