UAE MEP company Alemco's Nathan Hanns on success with strategy
General manager explains why his firm chooses to focus on select projects that require a high level of technical proficiency
Alemco, the mechanical, electrical, and plumbing (MEP) arm of UAE contracting giant ALEC, likes to tackle projects that only a few contractors would dare to take on, according to general manager Nathan Hanns. The firm's strategy, he says, is to work with "a few selective and picky clients".
"We work with clients who want projects to be driven by a timescale and not always necessarily by a budget. A bit of technical proficiency is needed in delivering such projects. We are a company that is technically proficient and we deliver on the desired timescale," he explains.
Success stems from having the right clients and working on the right projects, he continues, adding: "It is a price-driven market, so you are not going to get anything by being the most expensive. If your clients have an understanding of what you are bringing to their projects, and you have an understanding of what the projects want from the delivery process, it is not necessary that the budget is the key driver."
Hanns says that his firm prefers to take on challenging projects that require working in a live environment. "The refurbishment market is growing and it is a good market to be in. The timescale of such projects [makes them] quite difficult. We have got some key clients that we go back to every year and help fast-track refurbishments."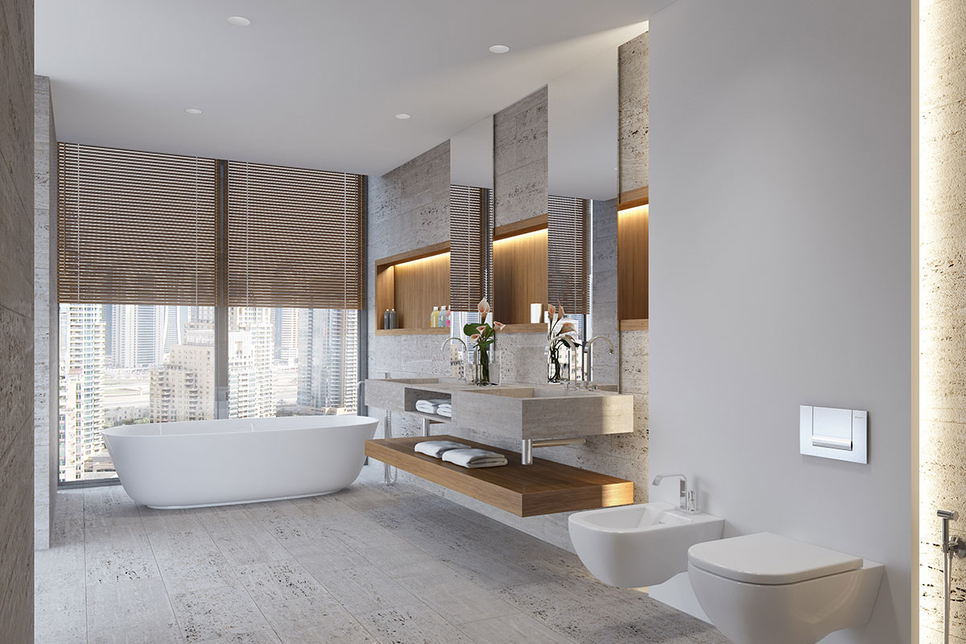 This ability to take on refurbishments in situations where there can be no interruption to business operations, such as for hotel projects in which the comfort of guests is the priority, is what Hanns says sets Alemco apart. "Being able to do that, and the technical proficiency that this involves, is what clients look for. And that is where we can differentiate ourselves from a normal contractor. There are very few MEP companies in the market that offer this."
Alemco's current portfolio of work includes the One Za'abeel and Marina Gate 1 projects in Dubai; and an engineering, procurement, and construction project for Liwa Plastics Industries in Oman.
"The Marina Gate 1 project is completed. Gate 2 will be done in early 2019, and Gate 3 will be done next year," says Hanns. "We also did the refurbishment of the Spring Cinemas in Dubai," he adds.
Hanns says that despite Alemco's selective approach to new projects, the market has posed challenges. "We have had some good projects to keep us [in the black]. We have managed to maintain our turnovers, but the last two years have been challenging. It is more difficult to execute and deliver on time, and there are a number of factors involved in this. The tendering market is very difficult at the moment. It is mainly price-driven."
The firm's current focus is on the turnover that it has secured, and on carrying out major deliveries for its projects with ALEC. "We are quite a conservative company. We do not like to take too many risks. Our focus is mainly on helping ALEC with the delivery of its projects," Hanns says.
The longer the teams work together, the better they perform. That is one of the benefits of working with ALEC on a number of contracts.
Alemco has been in business for 11 years, having started out as ALEC MEP, an in-house, turnkey section of ALEC. The firm later developed into a fully-fledged sub-contracting company with a separate license. Nowadays, the firm's primary regional focus is on projects in the UAE and Oman.
"The value of the projects that we work on is very diverse, anywhere from AED1m ($272,245) up to AED400m-500m ($109m-136m). The appetite for larger jobs is viewed on a different scale. We check if we have the technical resources to deliver these projects and that is how we view our turnover."
The firm has a total staff of about 360 in both the UAE and Oman. On the subject of the working relationship with ALEC, Hanns says: "Alemco is a separate entity, but 70-80% of our work is in support of ALEC, so our working relationship with ALEC is key. We do other projects outside of ALEC, but only with key clients that we have relationships with. Our working relationship is good, but we can only achieve about 50% of their workload.
"It is all about communication and relationships – as long as everybody has a mutual respect for what they are doing, then your outcomes are good."
Price and tendering in the market pose challenges, according to Hanns. "Cash flow and liquidity remain a problem. Maintaining good turnover with profitability is a challenge," he says.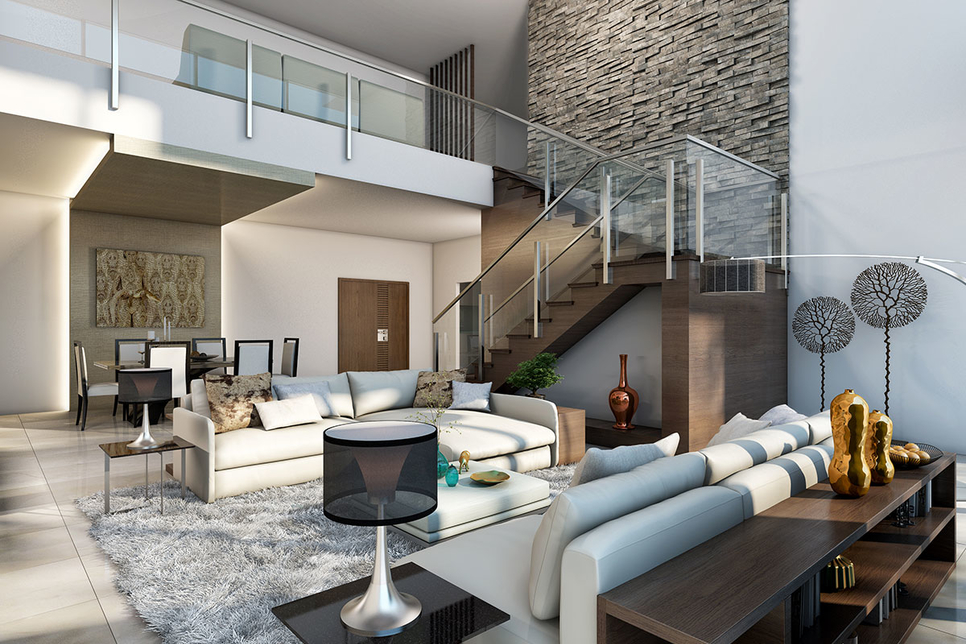 The firm's biggest challenge, he adds, lies in overrunning delivery deadlines. "For project overruns, we incur the cost. We do not necessarily get fair treatment and recover the costs in the market. You are already under tight conditions from a tendering process; project overruns can create additional cash flow issues.
"On large projects especially, there is generally a certain percentage of overruns and change that occurs. For smaller projects, it generally finishes within the specified time period.
"Most companies have taken on work as a self-preservation process, which is not necessarily what the true cost of the project will be. There has to be failure for something to become right. I do see certain failures coming up in the next year. There is a problem in the market."
But will liquidity issues improve in the future? Hanns believes that "the market cannot continue like this, as we cannot have a negative equity in the market". He says that the market has to right itself at some stage. At the moment, however, contractors are focused on having good technical skills and working for the right clients.
Another challenge facing the market is the retention of talent. Hanns says: "The biggest challenge that we face as an MEP company is retaining proficient skills. In order to carry out our large-scale, challenging projects, we need to have a high skill level. And we have to maintain that skill level within the industry, because if we lose it, we lose projects.
"There is talent available in the region, and we try to retain that talent as much as possible. We have quite a good length of employment within the business – that is our focus: keeping people and training people."
The ability of top employers to retain employees is closely associated with the pride that employees are able to take in their work, Alemco believes. Hanns says: "The longer the teams work together, the better they perform. That is one of the benefits of working with ALEC on a number of contracts. The teams work together for longer periods; they become more efficient in working together.
There was a lack of support in the market for quick delivery and fast-track operations on a lot of ALEC contracts, and Alemco was formed to bridge this gap.
"It is not a new relationship with every contract; there is a lot of understanding of what each party needs," he adds.
Alemco also prioritises technology and innovation, as Hanns explains: "We have a commercial-based system that is driven predominantly through the live tracking of costs and accounting, so we can see exactly where we are. It is imperative for a contractor to know where exactly they stand in terms of costs. Our building information modelling (BIM) and 3D-modelling [teams] are developing auto measurements within the systems.
"As a business, we generally operate all projects in a 3D model and using certain levels of BIM. We are developing full schedules of parts and materials against the drawings. It helps us in correlating the costs and all our ordering processes, and in the final delivery to the buildings. We model all of our engineering drawings in 3D. It makes it easier for clash detection and coordination.
"In addition, we are looking again at the conventional methods of construction, trying to find faster and more efficient installations," he continues.
"For example, modular construction and prefabrication, where we can reduce the labour content at the ground level and have it prefabricated for quicker installation," he explains.
"We have our own fabrication yards, but we generally tie up with a prefabrication company for the modular units. Our focus in our factories is prefabrication of piping and ducting."
Alemco has strived to be proficient and profitable since its inception, Hanns concludes: "I have worked for ALEC my entire career in the Middle East. In the early stages, there was a lack of support in the market for quick delivery and fast-track operations on a lot of ALEC contracts, and Alemco was formed to bridge this gap."