Beaver Gulf's Rajesh Kumar Krishna on the importance of cash collection
CEO explains how the contractor behind Dubai's Town Square and Deira Waterfront wins repeat orders and stays in the black
The UAE's contracting market has witnessed significant consolidation activity in the last five years. High-profile market exits by contractors such as Murray & Roberts in 2016 and Balfour Beatty in 2017 marked a turning point for the regional construction sector, which for decades had been evenly poised between international and homegrown firms.
However, the resultant market contraction paved the way for local builders to win new work, as well as expand their portfolios to fill the gap likely left behind by international contractors. One such company is Beaver Gulf Group, led by chairman and chief executive officer, Rajesh Kumar Krishna.
With the high-profile Town Square and Deira Waterfront projects in its kitty – in addition to numerous developments in 'Old Dubai' with clients such as Al Ghurair Real Estate – Beaver Gulf Group's red-and-white branding is a common sight around the UAE emirate.
Problems and disputes happen when the client or consultant try to arm-twist contractors, but not all contractors perform fully in accordance with the deal as well. If that happens, then clients will obviously take action, and contractors can't cry foul.
While Krishna's company is a relatively young construction outfit – its 10th anniversary was celebrated in 2017 – its revenues are steadily headed for the billion-dirham mark.
The Indian-origin CEO tells Construction Week that this growth is largely due to the "path-breaking year" that 2018 was for Beaver Gulf Group. At the time of Krishna's inclusion in the 2018 Construction Week Power 100 list, the company's projected revenue for February 2018 to January 2019 stood at $260m (AED955.03m). As of October 2018, the firm's order book included projects worth $1bn (AED4bn) that are due for completion in 2019 and 2020.
These developments have a duration of anywhere between 24 and 48 months, and Krishna defines them as "big-value products" valued between $54.4m-217.8m (AED200-800m).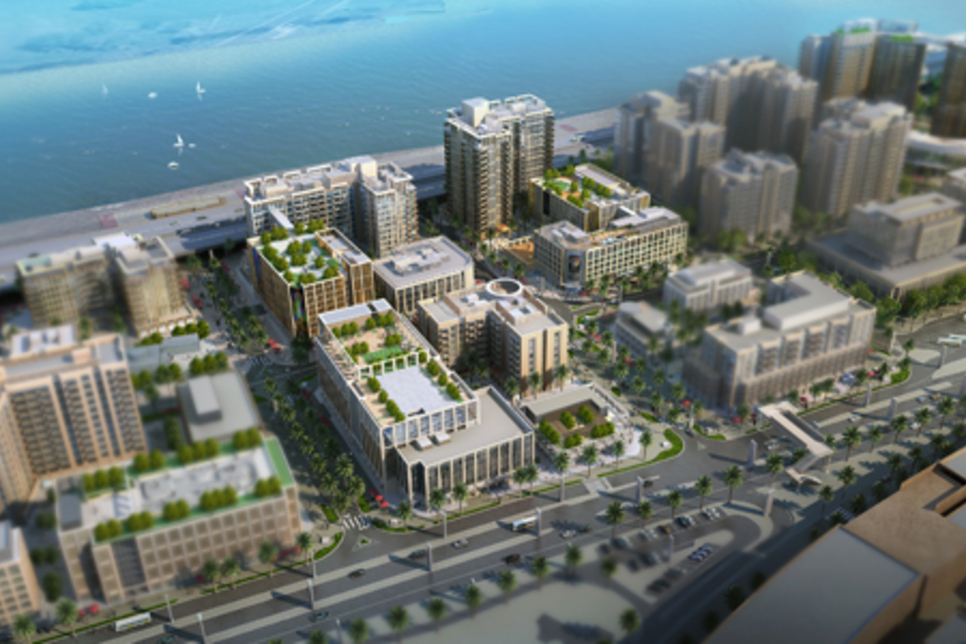 Among these big-ticket schemes are Plots 5, 7, and 8 of the masterplanned Deira Waterfront's Phase 1. The mixed-use project features residential, commercial, hospitality, and retail units, and is part of Ithra Dubai's Deira Enrichment Project programme.
Beaver Gulf Group was awarded the Deira project's main contract by Deira Waterfront Development LLC, and the contractor's built-up area for the project spans 22ha, of which around a quarter is made up of car parks. A precast construction programme has been planned for the car parks, and Beaver Gulf Group's scope includes mid- and low-rise buildings spanning from G+4 to G+15 layouts.
In addition to Deira Waterfront, Beaver Gulf Group is also working on Phases 5 and 6 of Nshama's Town Square development. The company's work for Phase 5 covers the Naseem scheme, which includes 322 three- and four-bedroom townhouses.
Meanwhile, the sixth phase of Town Square, named Sama, includes 258 three- and four-bedroom townhouses. Both contracts follow four similar Nshama deals for Town Square, with Beaver Gulf Group also having built the Dubai megaproject's Zahra, Hayat, Safi, and Noor homes.
In January 2019, Beaver Gulf Group extended its Nshama portfolio after being awarded the contract to build Town Square Community Centre, a G+1 commercial structure within the masterplanned community.
Repeat work is a strong indicator of a contractor's market reputation, and Beaver Gulf Group's track record in this area is hard to ignore, especially when the company's multiple orders from Al Ghurair Real Estate and Adnoc are also factored in.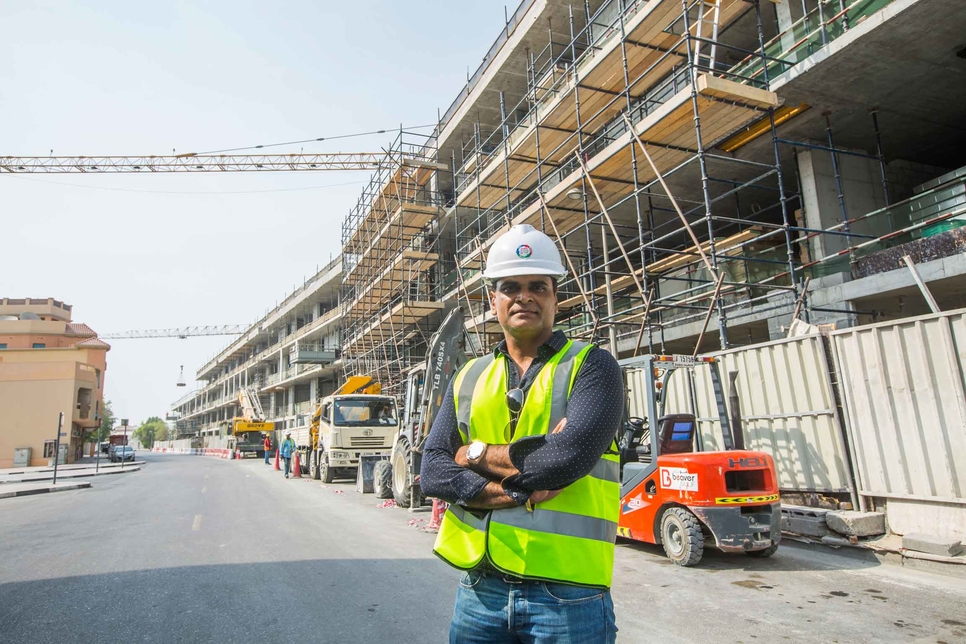 However, the company's work-winning streak hasn't come easy, and as Krishna explains, a concerted effort has gone into ensuring Beaver Gulf Group captures – and retains – the confidence of its clients.
"Main contracting is an overall package," he tells Construction Week. "You can't pick one between the need for timeliness or quality.
"Any big contracts will likely face claims or extensions of time or cost in the future, and clients also consider how cooperative the contractor is in such situations. Their ability to sort out the issue in a pragmatic manner with the client, instead of entering disputes, also matters at the selection stage."
Pricing is naturally a critical factor that influences a contractor's ability to win work, and Krishna says that offering the best possible price must be an endeavour for contractors.
We do face challenges at times, and we are not fully insulated from [payment] problems, but we tackle them head-on.
Beaver Gulf Group's vertical integration model is beneficial in this area, he explains. The construction company has divisions dedicated to mechanical, electrical, and plumbing services; joinery and interiors; concrete and precast works; structural steel; and aluminium and glazing activities.
Also included within the firm are a unit each providing services in signage and graphics; and oil and gas consultancy. Beaver Gulf Precast Concrete – known as Mammut Technocrete before its acquisition by the Krishna-led company – has facilities in Dubai, and produces more than 250ha of precast panels each year.
However, as Krishna explains, a contractor's prices, depth of services, or 'pragmatism' are all secondary factors in ensuring repeat work.
"At the end of the day, you need to perform and deliver, otherwise clients won't come back to you," he declares.
AVOIDING DISPUTES
The value of construction disputes in the Middle East, as of 2017, was placed at $91m according to a global study by consultancy Arcadis. Contractual disagreements are not a new occurrence in the regional construction sector, but their financial impact has led contractors to becoming more selective about the work they bid on.
Krishna is a proponent of this balanced approach to bidding, but points out that due diligence is also critical whilst picking new work. For instance, payment delays – which are often cited as the top cause of construction disputes around the world – have not led Beaver Gulf Group to take up legal recourse in the last four years.
"Since the market started moving in 2015, we haven't had any long overdue payments [held up] by clients," he tells Construction Week.
"A lot of due diligence and research on the project feasibility, as well as the client, takes place even before we sign the contract. On the one hand, contractors say they aren't getting paid, but clients also complain that they do not receive timely documentation that would allow them to pay the contractor.
"As a contractor, you must fulfil these requirements as outlined in your paperwork and as per the client's or consultant's needs. That way, you leave them with no excuses to not pay on time, and it's something we concentrate on."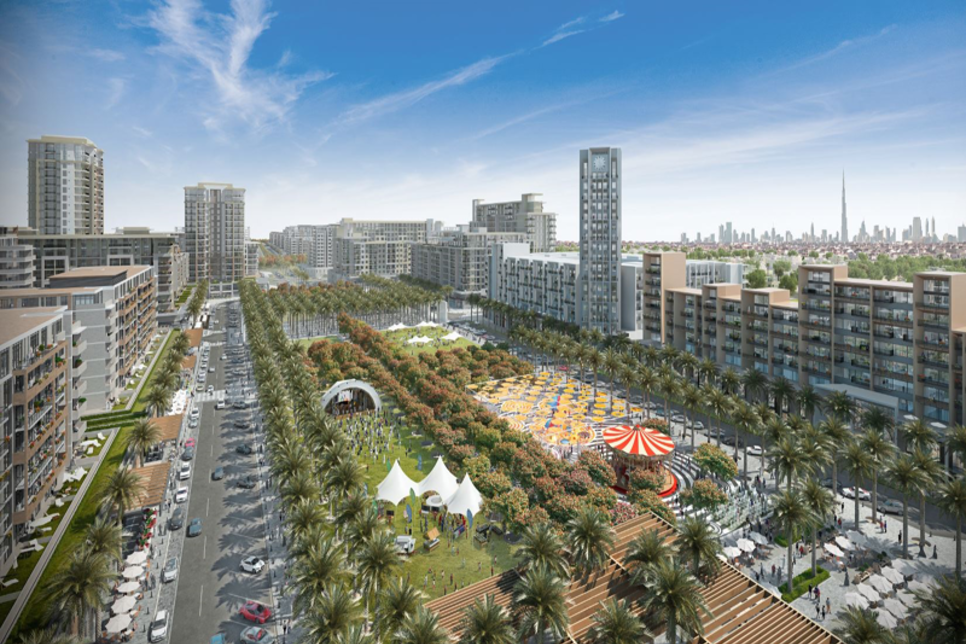 The backbone of this process, Beaver Gulf Group's CEO explains, is the company's commercial team, which oversees billing, certification, and follow-ups are conducted as scheduled.
"I personally follow up if I have to, because we also have commitments to make payments," he says.
"If our average monthly turnover is around $22m (AED80m), we need to collect that large volume from the market – which includes multiple clients, consultants, and on-site considerations to factor in. You have to overcome those challenges and collect your dues.
"We do face challenges at times, and we are not fully insulated from these problems, but we tackle them head-on."
Maintaining positive cash flow is particularly important for a company as large as Beaver Gulf Group, which has a workforce of around 15,000. Krishna's emphasis on cash collection is understandable when Beaver Gulf Group's supplier and subcontractor dues are combined with the salary payments that the company has to make each month.
At the end of the day, you need to perform and deliver, otherwise clients won't come back to you.
Consistency of work is critical to stay in the black – and ultimately, work-winning can only be driven through the right attitude towards clients, Krishna says.
"You have to think of your relationship with your client as a partnership, because building big volumes invariably involves a lot of people, so sharing the vision is important to achieve targets," he explains.
"Clients – and consultants – must ensure they provide work approvals and payments on time, but contractors should make sure they are assigning the adequate resources required to fulfil their contracts."
As Krishna adds, disputes are a two-way street, and while the contracting culture's evolution into a selectivity-based one is a step in the right direction, builders must also introspect and rectify their shortcomings.
"Problems and disputes happen when the client or consultant try to arm-twist contractors, but not all contractors perform fully in accordance with the deal as well," the CEO continues.
"If the latter scenario occurs, then clients and consultants will obviously take action, and contractors can't cry foul in such a situation.
"Ultimately, you have to consider all work on a case-by-case basis, but generally, we pursue mutually agreeable partnerships and settlements with our clients. That's when the partnership flourishes and work moves forward."