The 20 most influential Arab leaders in Middle East construction
Meet some of the many successful Arab-origin businessmen that have shaped the region's construction and real estate sectors
Arab countries are the home of some of the world's most popular construction business achievements, and the managing directors, chairmen, and chief executive officers (CEOs) that have led these record-breaking projects and companies must be recognised for the powerful impact that their work has had on the architecture and engineering communities not only in the Middle East, but around the world.
The 2018 Construction Week Power 100 list, published in June last year, celebrated the leaders that have been instrumental in transforming the construction industry in the region.
Some of these Arab-origin professionals have been in the industry for more than 30 decades, with their companies today involved with regional megaprojects such as the UAE's Expo 2020 Dubai and Saudi Arabia's Riyadh Metro.
This story is another effort by the Construction Week team to recognise these influential and successful leaders of Arab origin, ahead of the publication of the 2019 Construction Week Power 100 this June.
Some of the most influential Arab leaders in the Middle East's construction industry as of March 2019 are:
Emad Azmy – ASGC Group
Samer Khoury – Consolidated Contractors Co
Ghassan Meherbi – Arabian Construction Co
Mohamed Alabbar – Emaar Properties
Talal Al Dhiyebi – Aldar Properties
Khaled Musaied El Seif – El Seif Engineering Contracting Co
Fakher Al-Shawaf – Al Bawani Construction
HRH Prince Khaled bin Alwaleed bin Talal Al Saud – KBW Investments
Osama Bishai – Orascom Construction
Hussain Sajwani – Damac Properties
Talal Moafaq Al Gaddah – MAG Lifestyle Development
Yousuf bin Abdullah Al Shelash – Dar Al Arkan
Waqas Adawi – S&T Interiors & Contracting
Abdallah Hasan Yabroudi – DCC Group
Saeed Al Qatami – Deyaar Development
Simon Karam – Sarooj Construction
Alain Bejjani – Majid Al Futtaim
Emad Jaber – Lacasa
Muhammad Sultan Al Salmy – Hoehler + alSalmy
Najib Khatib – Khatib & Alami
Please note that list is not a ranking, and has been compiled based on publicly available information, as well as data shared with Construction Week ahead of the publication of the 2018 Power 100 list.
---
Emad Azmy
Egyptian
ASGC Group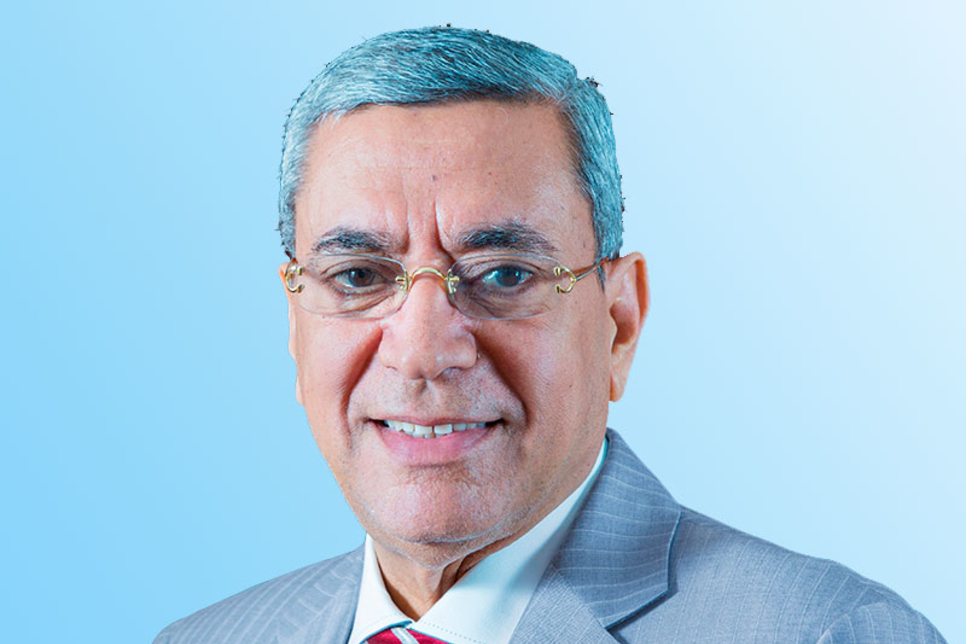 Having started his career with Arab Contractors in Egypt, Emad Azmy, president of ASGC Group, moved to Dubai in 1986 and founded the contracting company soon after. The UAE-headquartered firm is currently working as main contractor for the Address Harbour Point project in Dubai Creek Harbour, as well as building Expo 2020 Dubai's Sustainability Pavilion.
Its portfolio also includes developments such as the Green Community expansion's Phase 1. Azmy was ranked fourth on the 2018 Construction Week Power 100.
Samer Khoury
Palestinian
Consolidated Contractors Company (CCC)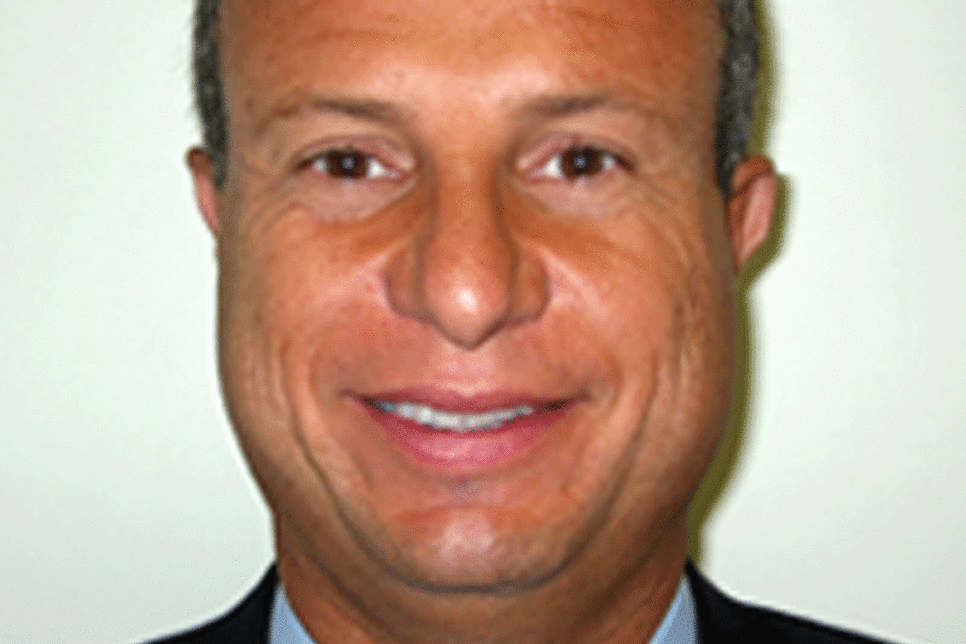 A civil engineer, Samer Khoury, president of CCC's engineering and construction business, was ranked sixth on the 2018 Construction Week Power 100. CCC is involved with projects worth more than $5bn in Saudi Arabia, the UAE, and Egypt.
CCC has worked on Qasr Al Watan in the UAE, and the contractor is also one of the firms delivering an engineering, procurement and construction (EPC) contract for Riyadh Metro. For the $23bn (SAR86.3bn) Saudi Arabian megaproject, CCC's work covers Package 1 of Lines 1 and 2.
Ghassan Merehbi
Lebanese
Arabian Construction Company (ACC)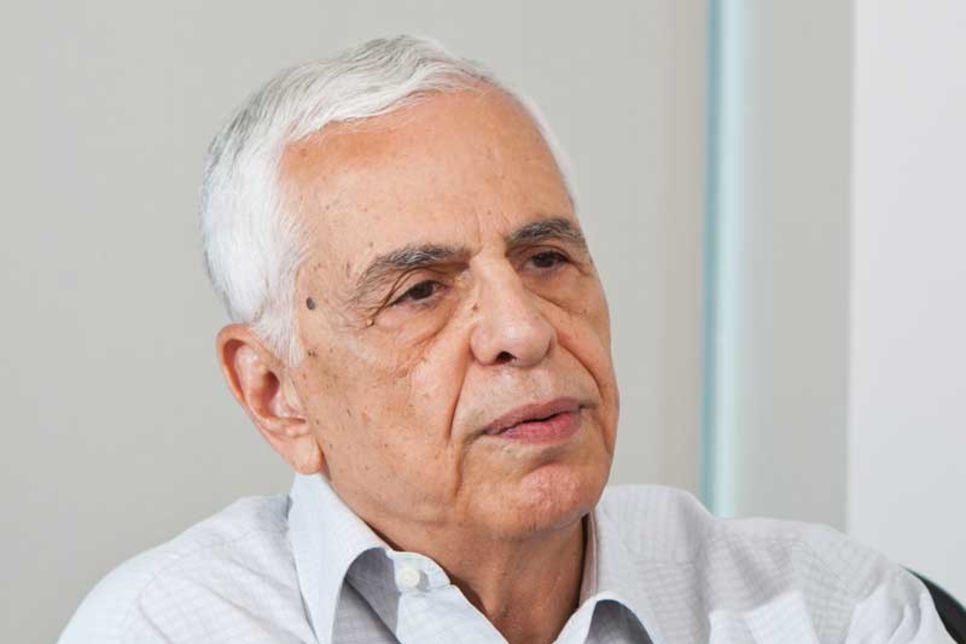 At the helm of Beirut-headquartered Arabian Construction Company (ACC) as its chairman, Ghassan Merehbi leads the company's workforce of 30,000 employees across 11 offices in the Middle East and India for major developments around the world.
ACC is the contractor behind Abu Dhabi's mixed-use Etihad Towers, and recorded revenues of $1.3bn (AED4.8bn) in 2017. It is also working on UAE projects such as Boulevard Point, The Address Sky View, and Al Meena Tower. Merehbi was ranked seventh on the 2018 Construction Week Power 100.
Mohamed Alabbar
Emirati
Emaar Properties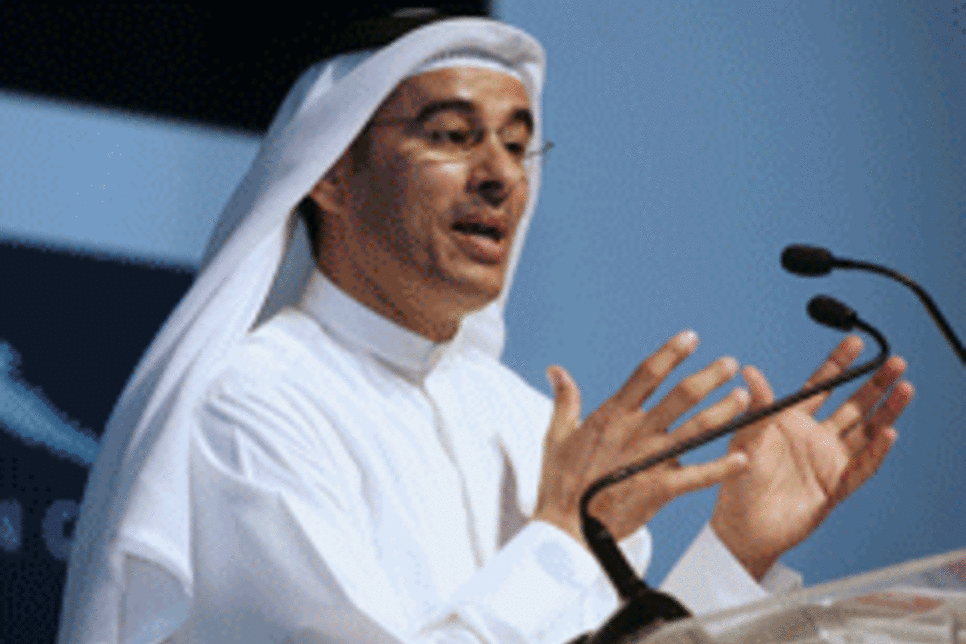 Mohamed Alabbar is the founder and chairman of the Dubai-listed Emaar Properties, one of the UAE's largest homegrown businesses and a global success story. In a recent disclosure on Dubai Financial Market, the company revealed that its profits surged by 30% to $1.96bn (AED7.2bn) in 2018. Revenues during the year at Emaar grew by 37% to $7bn (AED25.7bn).
Among the property giant's landmark projects in 2018 were residential schemes in Dubai Creek Harbour, Dubai Hills Estate, and Emaar Beachfront. Alabbar took eighth spot on the 2018 Construction Week Power 100, and was the only developer to be featured in the ranking's top 10.
Talal Al Dhiyebi
Emirati
Aldar Properties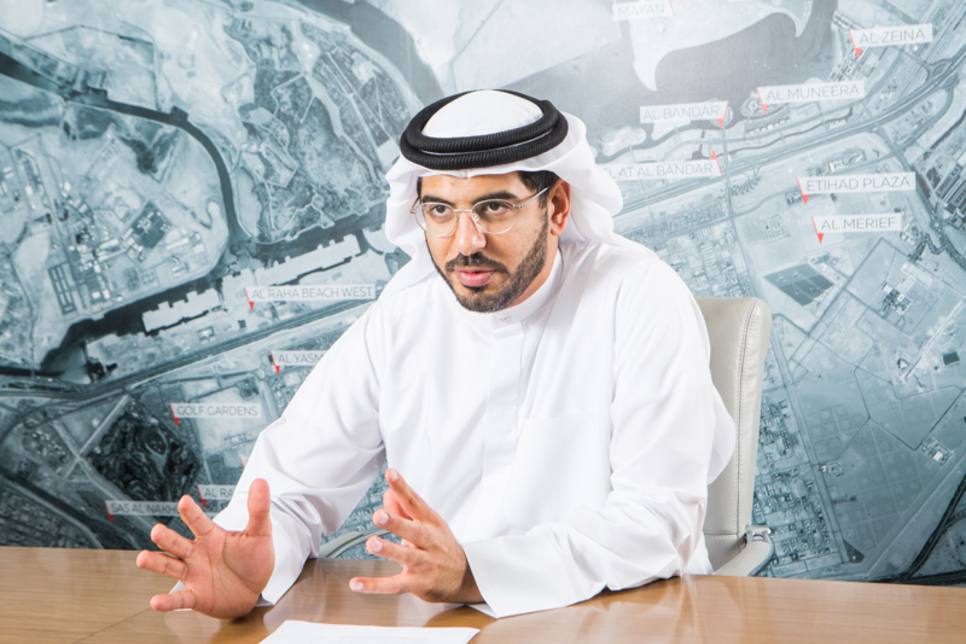 Appointed CEO of Abu Dhabi Securities Exchange (ADX)-listed Aldar Properties in November 2017, Talal Al Dhiyebi, ranked 15th on the 2018 Construction Week Power 100, played a key role in the $8.2bn (AED30bn) joint venture between the Abu Dhabi F1 circuit's developer and Dubai-listed Emaar Properties, formalised in 2018.
In a statement revealing Aldar's 2018 financial results, Al Dhiyebi said the developer was "starting 2019 with powerful momentum from the incredible response to the launch of Alreeman", one of its ongoing community projects in the UAE capital. 
Khaled Musaed El Seif
Saudi Arabian
El Seif Engineering Contracting Company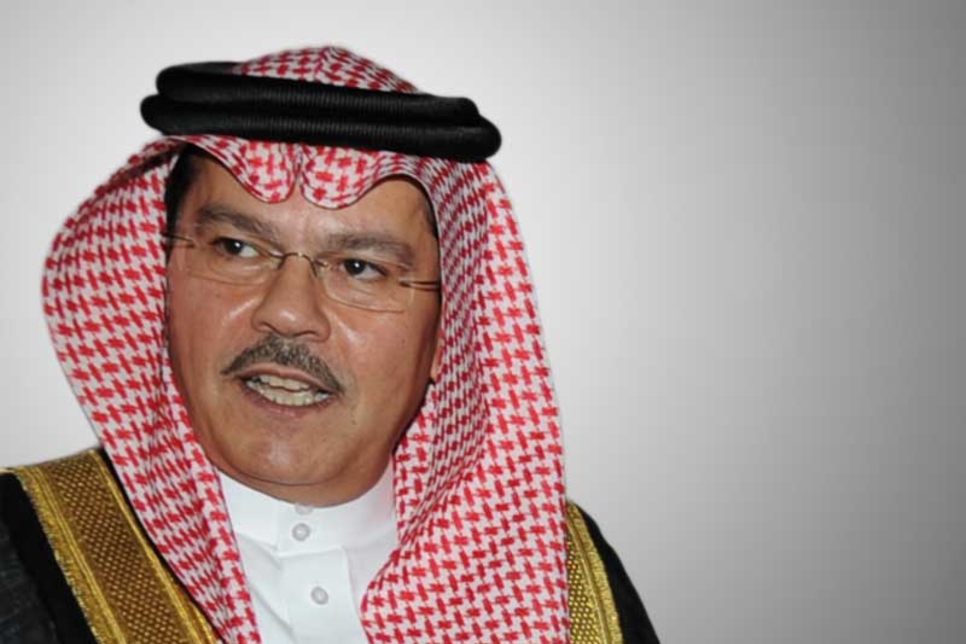 Contractor of Saudi Arabia's 300m-tall Kingdom Tower in Riyadh, El Seif Engineering Contracting Company is headed by Khaled Musaed El Seif, who serves as the company's chairman. The firm delivers services related to project management; design and construction; logistics; and EPC for developments spanning high-rise towers, military bases, oil pipelines, roads, airports, and power plants.
El Seif's pipeline includes numerous large-scale projects in Saudi Arabia and the UAE, and the chairman was ranked 17th on last year's list.
Fakher Al-Shawaf
Saudi Arabian
Al-Bawani Construction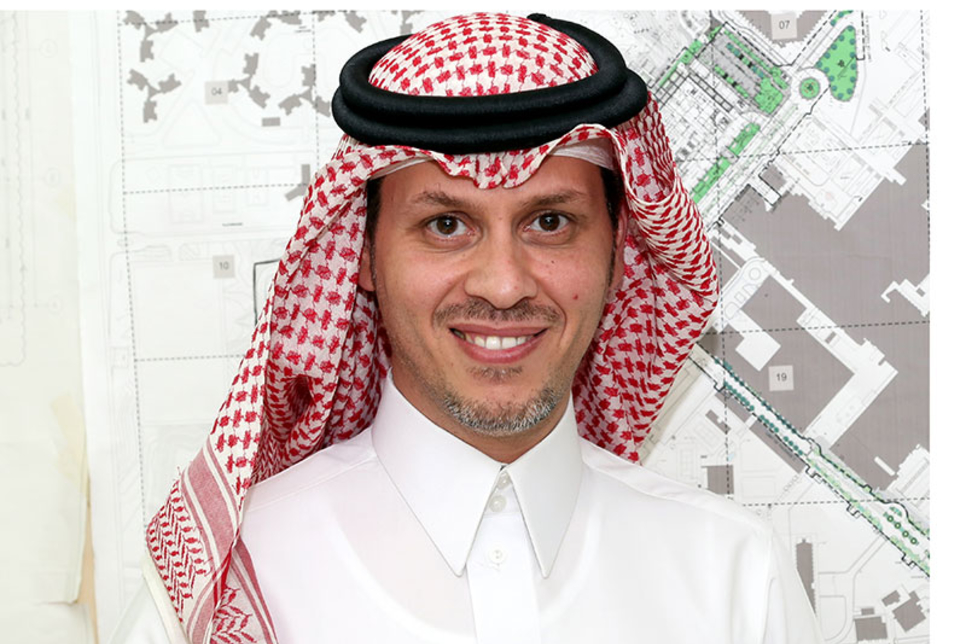 As the CEO of the Saudi Arabia-based contractor Al-Bawani Construction, Fakher Al-Shawaf has been the driving force behind the its major projects for clients such as kingdom's Ministry of Foreign Affairs, delivering schemes including Financial Plaza, the new Riyadh Bank Data Centre, and Arriyadh Development Authority's Arabsat building, which was designed by BuroHappold.
In 2018 the group completed the $26m (SAR97.5m) 14-storey CMC Tower for Saudi Arabia-based Cayan Group. According to ProTenders, Al-Bawani is currently developing the 33-storey Four Seasons Hotel Jeddah. Al-Shawaf was ranked 19th on the 2018 Construction Week Power 100.
HRH Prince Khaled bin Alwaleed bin Talal Al Saud
Saudi Arabian
KBW Investments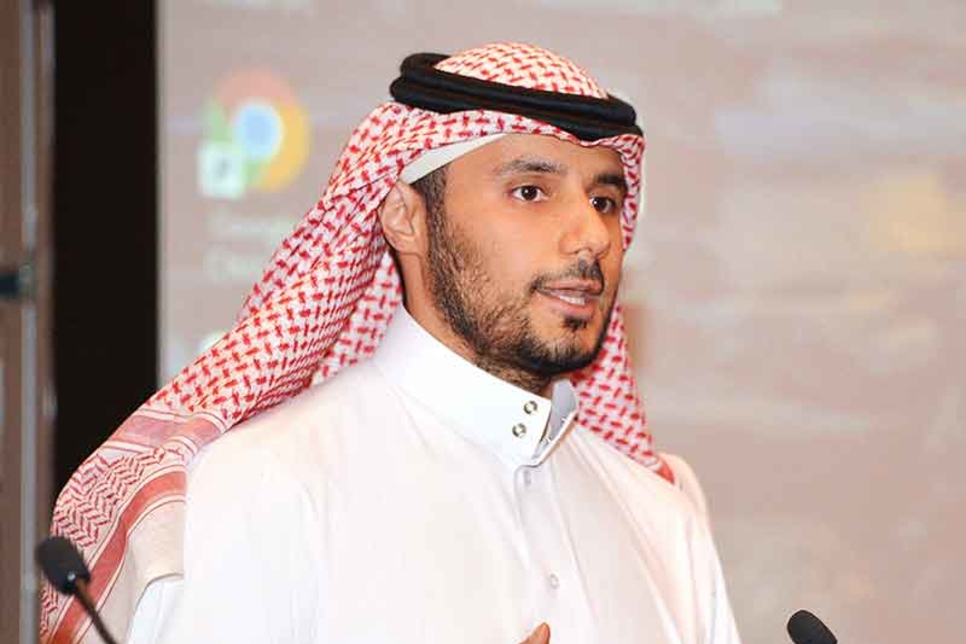 HRH Prince Khaled bin Alwaleed bin Talal Al Saud is the chairman of KBW Investments, which he founded in 2013. The conglomerate's construction work spans the sub-contracting and mechanical, electrical, and plumbing (MEP) sectors, among others.
Following a joint venture with Basma Group, KBW Investments formed Arada in 2017. The real estate development company is currently working on communities, such as the $6.5bn (AED24bn) Aljada, as well as Nasma Residences, in Sharjah. Prince Khaled was ranked 20th on last year's rankings.
Osama Bishai
Egyptian
Orascom Construction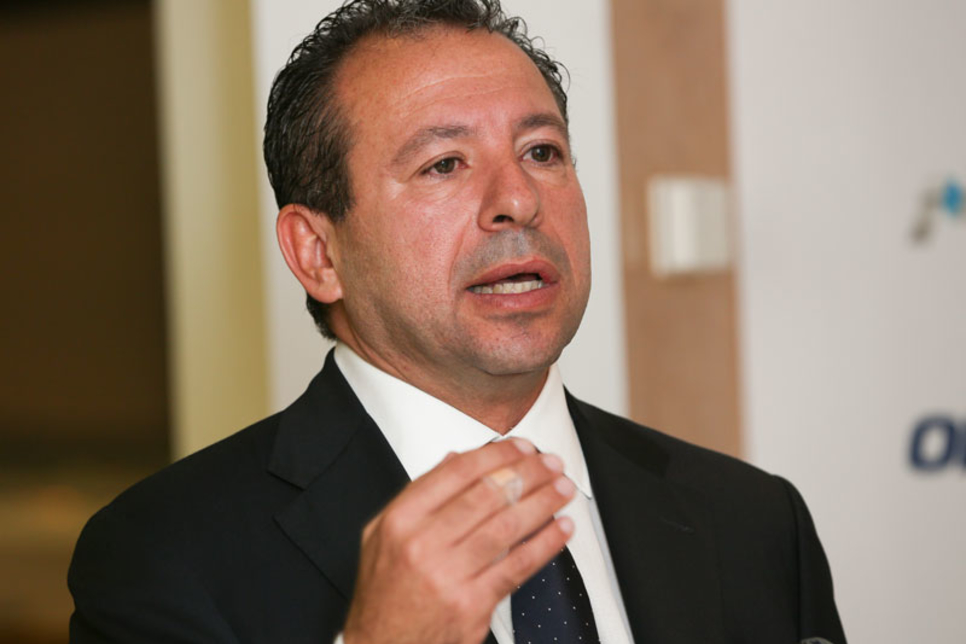 Having joined Orascom Construction in 1985, Osama Bishai has been a critical stakeholder in the growth of the company, which is listed on both Nasdaq Dubai and Egyptian Stock Exchange.
Today, Orascom's construction business spans the cement, infrastructure, and industrial sectors, with ongoing projects in not only the Mena region, but international markets such as the US as well. Combined with Belgian construction giant Besix, which it partly owns, Orascom closed 2018 with a combined order book worth $9.9bn. Bishai was ranked 22nd on the 2018 Construction Week Power 100.
Hussain Sajwani
Emirati
Damac Properties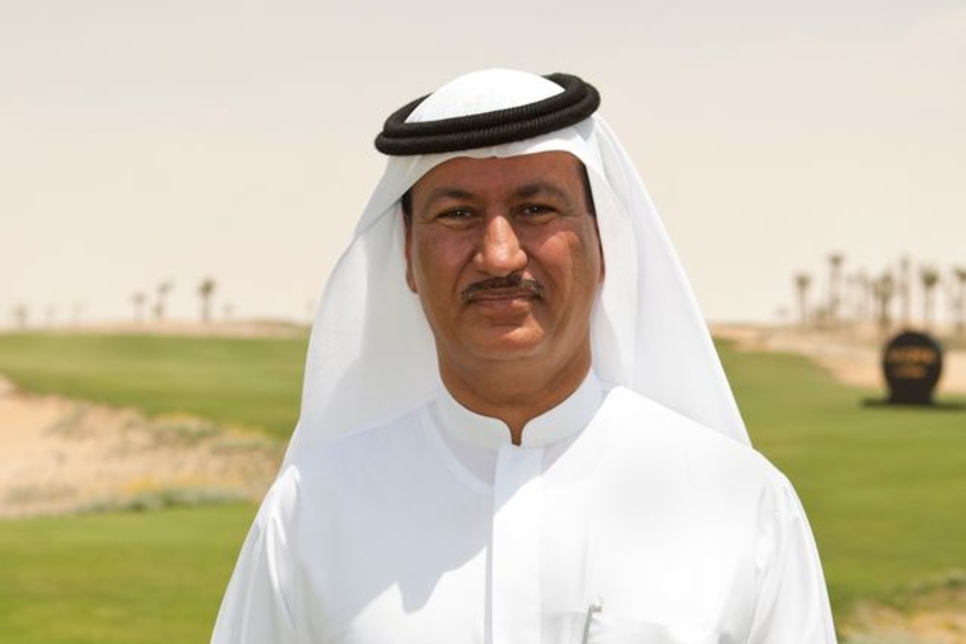 At the helm of Dubai-headquartered Damac Properties is its founder and chairman, Hussain Sajwani, who established the company in 2002 after building several hotels in the emirate in mid-1990s.
The Dubai-listed firm delivered 4,100 units in 2018, including those in Damac Towers by Paramount Hotels and Resorts Dubai, Damac Heights, and Damac Majestine. Sajwani was ranked 23rd on Construction Week's list in 2018.
Talal Moafaq Al Gaddah
Syrian
Mag Lifestyle Development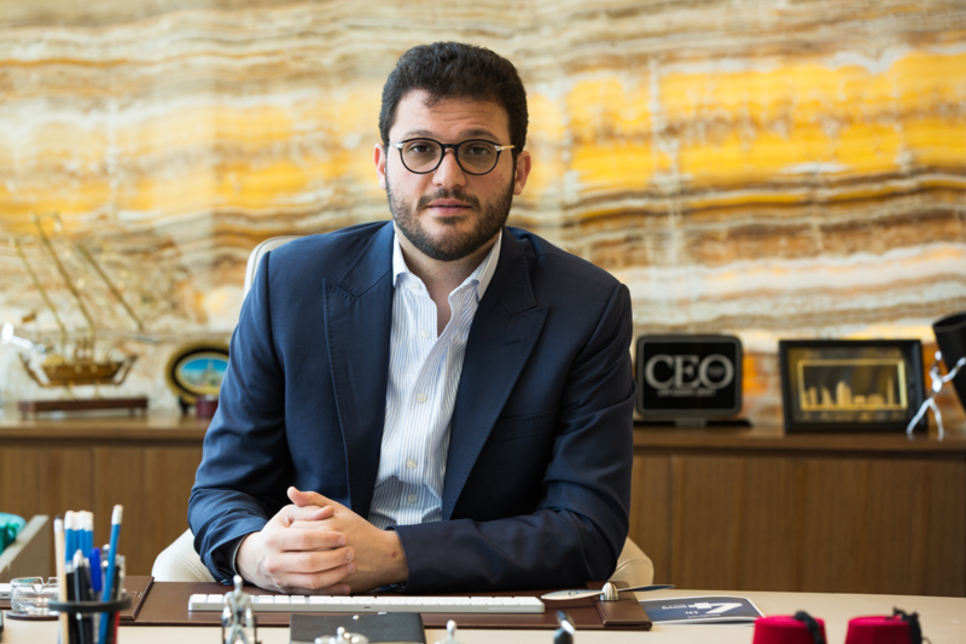 Talal M Al Gaddah leads property firm Mag Lifestyle Development as its CEO. As of November 2018, the developer had completed more than 80% of infrastructure work for Mag Creek Wellbeing Resort, a wellness-themed Dubai project worth $599m (AED2.2bn).
Elsewhere, Mag Eye, the company's $1.2bn (AED4.7bn) masterplanned community MBR City's Meydan District 7 is scheduled for delivery in Q3 2021. Al Gaddah was ranked 28th on Construction Week's list.
Yousuf Bin Abdullah Al Shelash
Saudi Arabian
Dar Al Arkan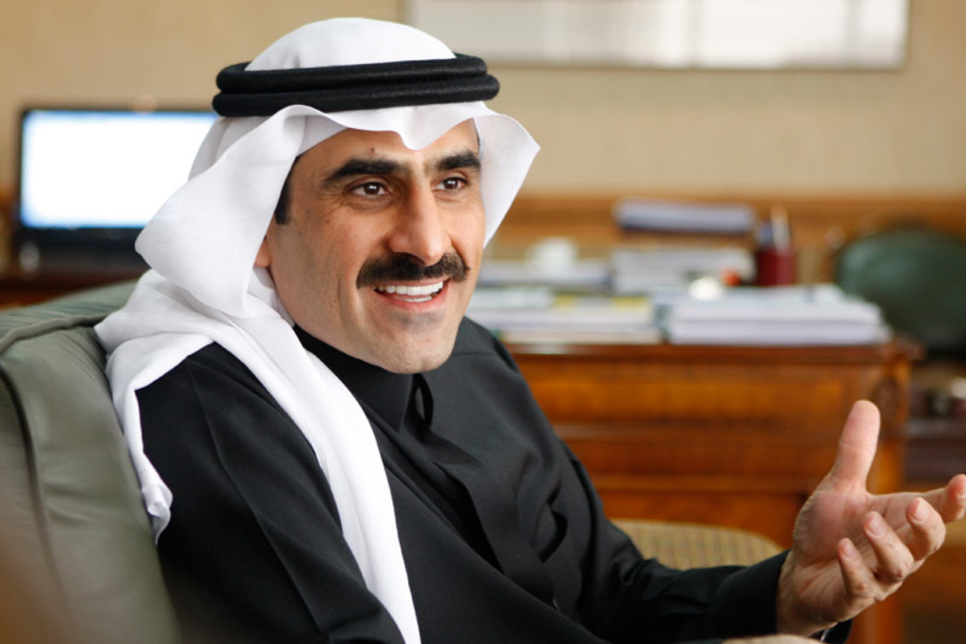 Led by chairman Yousuf Al Shelash, ranked 36th on the 2018 Construction Week Power 100 list, Dar Al Arkan is the largest publicly listed real estate company in the kingdom.
The Tadawul-listed developer recorded profits of $135.7m (SAR508.8m) in the 2018 financial year. Last May, Dar Al Arkan launched the $160m (SAR600m) Mirabilia, a residential project comprising villas featuring interiors by Italian fashion house Roberto Cavalli. Mirabilia is located within the $2.7bn (SAR10bn) Shams Ar Riyadh Development.
Waqas Al Adawi
Omani
S&T Interiors & Contracting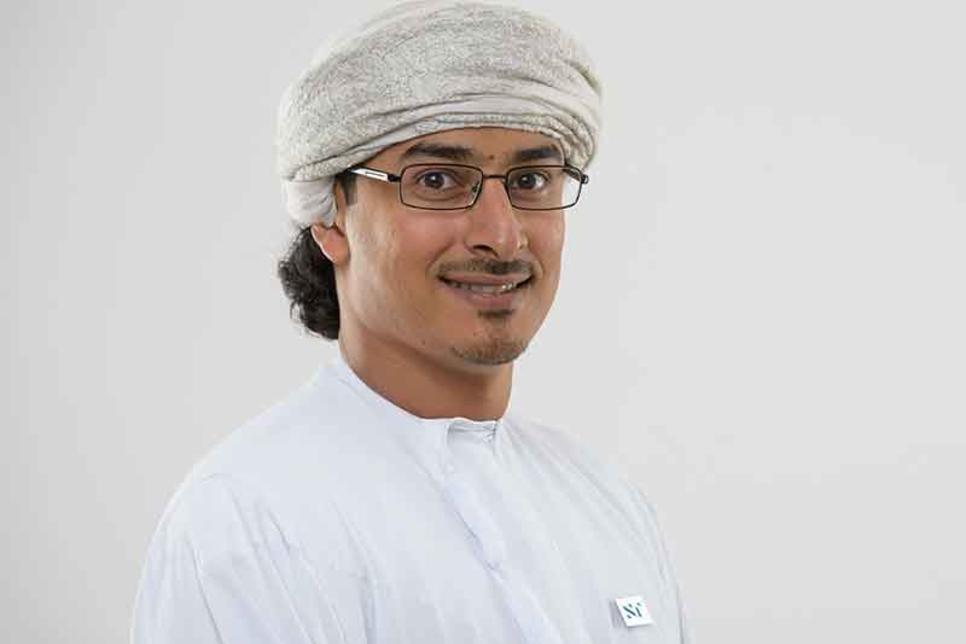 A Tufts University alumni, Waqas Al Adawi joined the family-run S&T Investment Holding as director, and has over the years risen to his current role of vice chairman. The conglomerate's clientele includes Oman's Ministry of Defence, Royal Oman Police, and Orpic, among numerous others. Additionally, the firm employs more than 5,000 professionals and craftsmen, and is also a major advocate of the Omanisation programme in the sultanate. 
In February 2018, S&T Interiors & Contracting also announced winning two interior fit-out contracts for The Royal Atlantis Resort & Residences in Dubai. Al Adawi was ranked 38th on the 2018 Construction Week Power 100.
Abdallah Hasan Yabroudi
Emirati
DCC Group
Ranked 43rd on last year's Construction Week Power 100 list, Abdallah Hasan Yabroudi heads DCC Group, founded by his father, as its CEO. The Dubai company has worked on projects such as the Four Seasons-branded resort in Jumeirah, Rolex Tower, and the World Trade Centre Residences. 
DCC Group is currently working on Dubai Properties' $272.2m (AED1bn) 1/JBR, a 46-storey luxury residential building that it won the contract for in February 2017. The project is due to be delivered by the fourth quarter of 2019.
Saeed Al Qatami
Emirati
Deyaar Development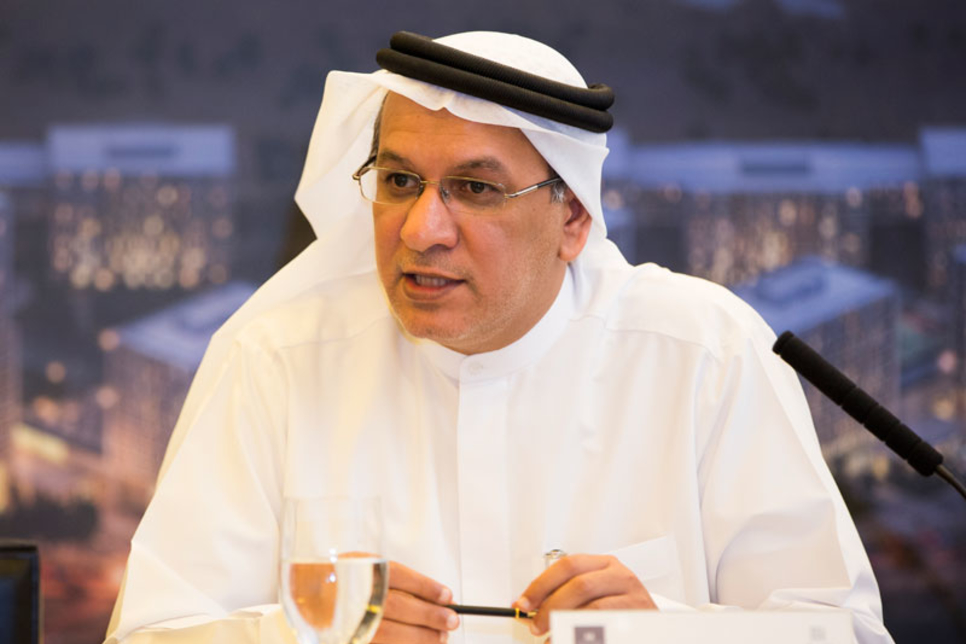 Dubai-listed Deyaar Development recorded a 7.7% surge in its 2018 profits, valued at $38m (AED140m) during the year. Saeed Al Qatami, the company's CEO, attributed the growth to the delivery of two major schemes. In March 2018, Deyaar delivered the 297-unit residential towers within its Mont Rose scheme.
In July of the same year, it handed over the 30-storey Atria, which comprises 219 units. Al Qatami was ranked 52nd on the 2018 Construction Week Power 100 list.
Simon Karam
Lebanese
Sarooj Construction Company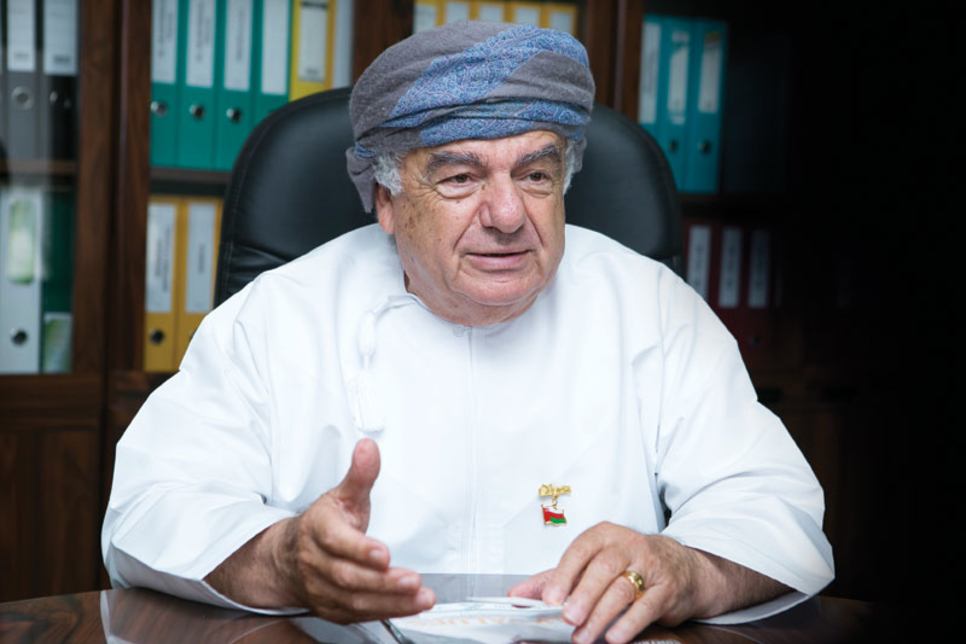 As the director of Oman-based Sarooj Construction Company, Simon Karam is a hugely popular personality in the Middle East's construction sector. According to the company's website, some of its major projects include Musandam Gas Processing Plant, Nimr Water Treatment Plant, The Wave, Muscat, Fort Jalali Revetment, and Bar Al Jissah Resort & Spa.
Sarooj's clientele is equally impressive, and includes Petroleum Development Oman, Oxy, and British Petroleum, among others. Karam was ranked 54th on the 2018 Construction Week Power 100.
Alain Bejjani
Lebanese
Majid Al Futtaim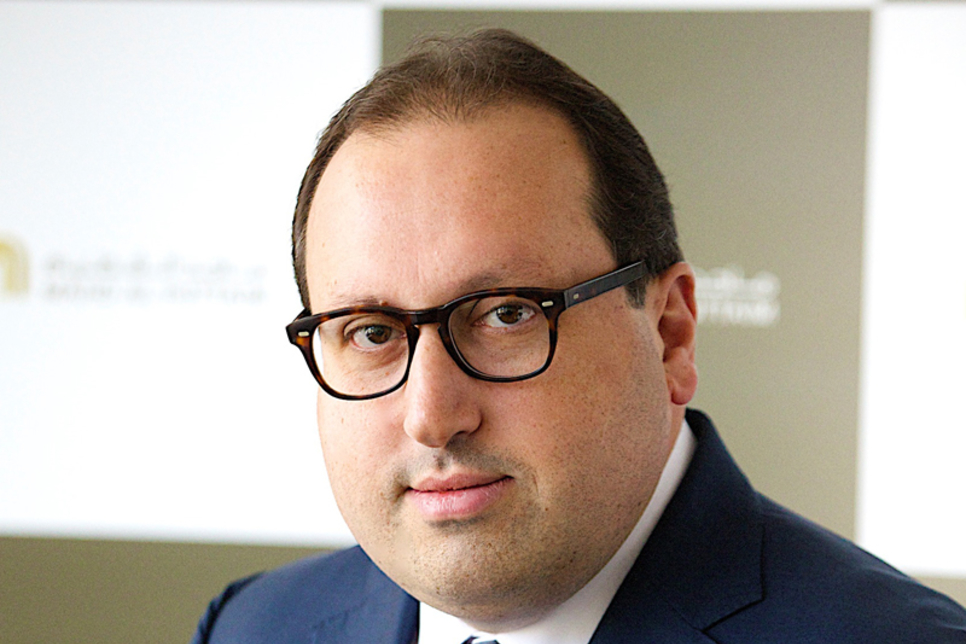 Having joined the UAE's Majid Al Futtaim in 2006, Alain Bejjani rose through the ranks to become the multibillion-dollar conglomerate's CEO in 2015. Ranked 56th on the 2018 Construction Week Power 100 list, Bejjani has been instrumental in driving a significant transformation of the group's operating model to drive growth across its diversified businesses. 
Majid Al Futtaim's revenues grew by 8% to reach $9.4bn (AED34.6bn) in 2018. During the year, its real estate business, Majid Al Futtaim Properties, recorded revenues of $1.3bn (AED4.6bn).
Emad Jaber
Palestinian
Lacasa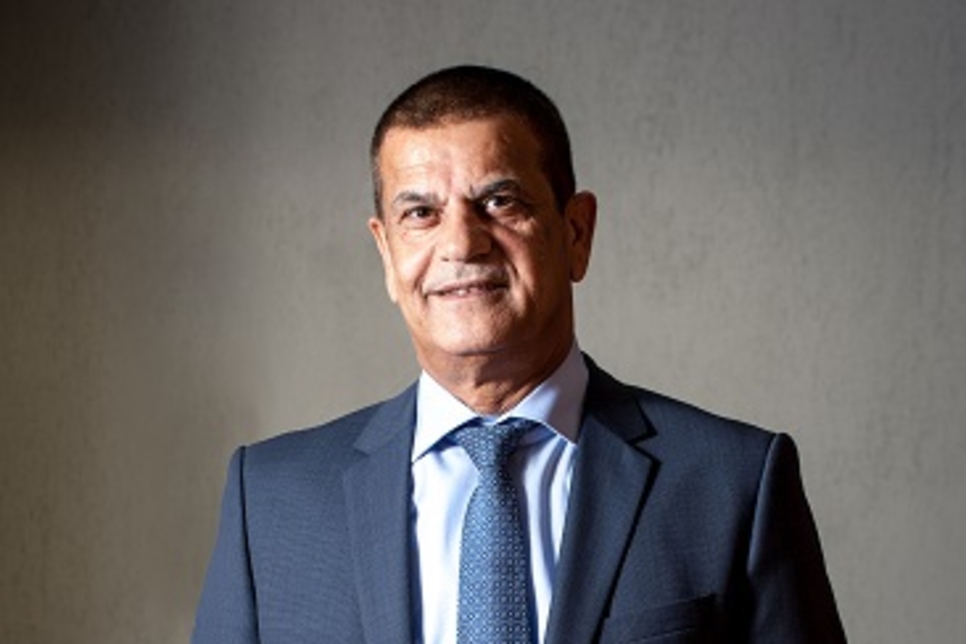 Emad Jaber is the managing partner of Dubai-based architectural and engineering firm Lacasa, which he co-founded with Nabil Al Khaja. Lacasa's team of architects and engineers has designed more than 500 projects to date, spanning the residential, commercial, hospitality, and mixed-use developments.
Among its notable schemes are Ajman Free Zone Tower in the UAE, and Palestine School of Art. Jaber was ranked 66th on Construction Week's list in 2018.
Muhammad Sultan Al Salmy
Omani
Hoehler + alSalmy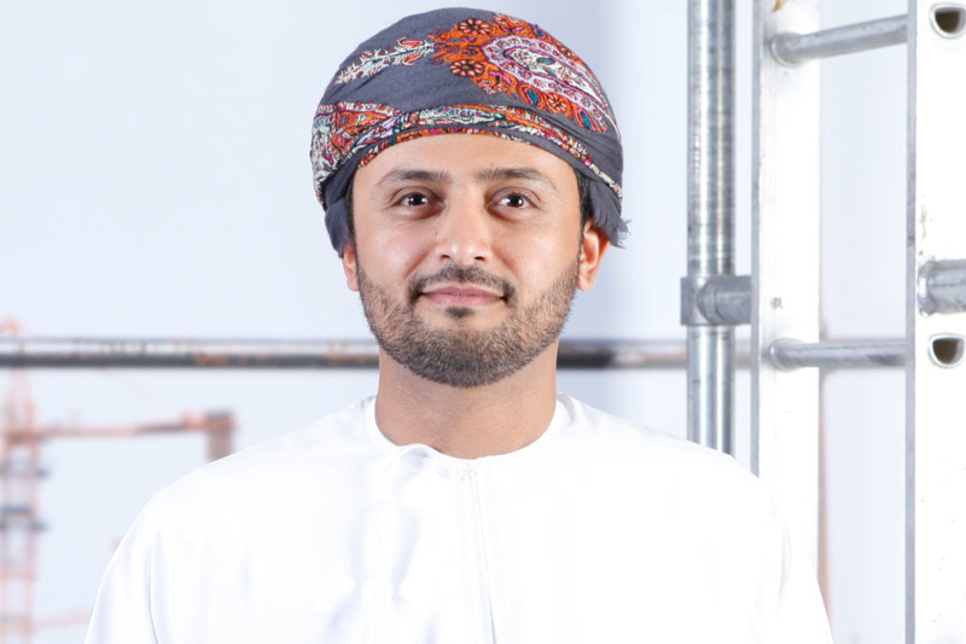 An Omani-German joint venture between Ernst Hoehler and Muhammad Sultan Al Salmy, Muscat's Hoehler + alSalmy was established in 2009. Al Salmy serves as the company's managing director, partner, and lead architect, and was ranked 67th on the 2018 Construction Week Power 100. 
In the last 12 months, Hoehler + alSalmy's portfolio has included contracts for the refurbishment of the Crowne Plaza Muscat hotel; and the design, supervision, and interiors for Al Muzn Corp Hotel in Al Hail.
Najib Khatib
Lebanese
Khatib & Alami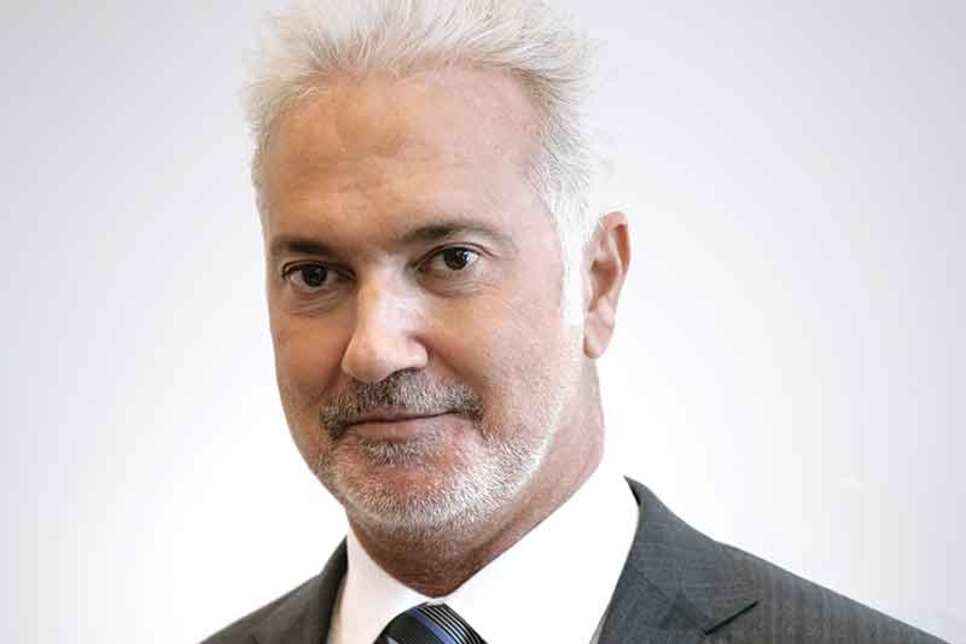 Ranked 77th on the 2018 Construction Week Power 100, Dr Najib Khatib heads the Dubai-based construction consultancy Khatib & Alami. He was named chairman of the company in February 2017, which followed his appointment as CEO in 2016.
In March 2019, the company revealed it had helped develop geographic information system-based (GIS) wayfinding tools to support navigation at the Special Olympics World Games 2019 in Abu Dhabi.
The consultancy, which was among the recently concluded Construction Week Oman Awards 2019's winners, employs 6,000 design and consultancy experts and qualified engineers in more than 30 international offices.