UAE's National Aluminium Ginco plans global expansion with robots
Feras Farah, Mohammad Aslam, and Munaf Joukhadar explain how the firm is using robotics to install façades
Founded over 30 years ago in 1985, National Aluminium Ginco is one of the UAE's most recognisable names when it comes to architectural aluminium fabrication.
With its 35 year-plus history in the country, the Ginco Group subsidiary, National Aluminium – managed by brothers Arash and Arman – has enjoyed a unique vantage point as Dubai hit various world firsts. These have come in the likes of the Burj Khalifa or Dubai Creek Tower, the latter whose 145 barrette piles were tested to a world record load of 36,000 tonnes and laid 72 metres deep.
Despite such notable advancements, challenges for façade companies in the UAE have "increased dramatically during the past few years", as Feras Farah, National Aluminium Ginco's operation manager and head of business development, tells Construction Week. "Clients, consultants, and regulations have become more advanced, demanding, and increasingly focused on the performance of the triangle – quality, cost, and time."
With these challenges in mind, alongside the cost pressures inherent to the GCC's construction sector, innovation has become the life-blood of any construction firm and National Aluminium Ginco is no exception to this new normal.
In the near future the consultant will do all their inspections through drones. Moreover, the full construction process, from start to finish, will soon incorporate the use of this technology.
"Incremental increases in cost, time impacts, and materials prices, have meant that we have had to implement 'out-of-the-box solutions' in terms of materials, drawings, and the access and use of novel installation techniques."
Take the group's work on Jumeirah Living at Marina Gate, the third tower of Select Group's three-tower Marina Gate development in Dubai Marina – currently being built by UAE-based contracting giant ALEC.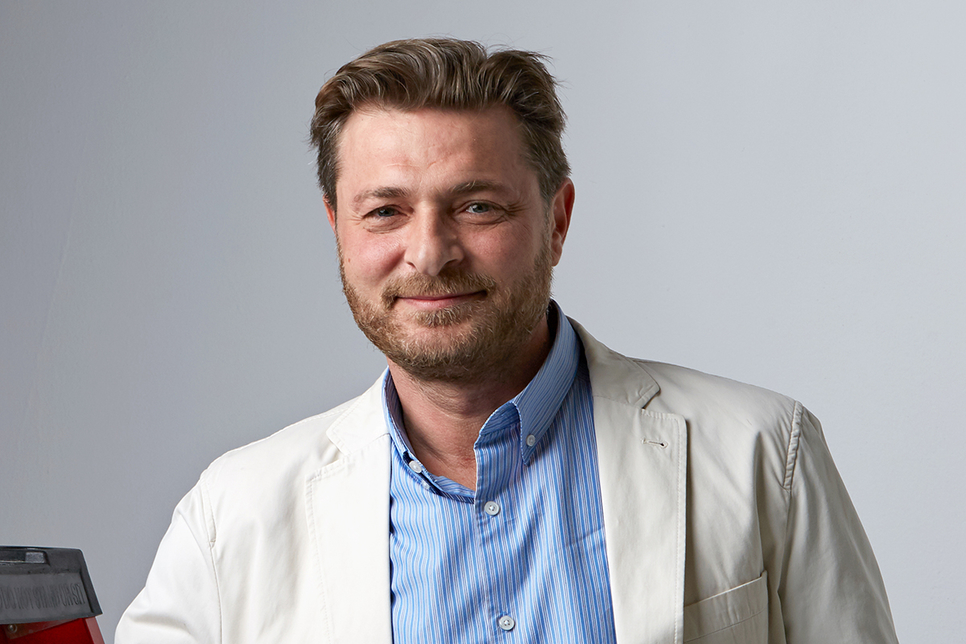 Speaking on Jumeirah Living at Marina Gate, where National Aluminium Ginco provided the aluminium façades, Farah cites the group's 35 years' experience in the UAE as critical in determining which concept design would be "accepted and approved", adding: "Intensive technical meetings were performed, and remain ongoing, between all project parties to explain and develop technical approaches, while spotting different technical and operational issues."
Citing the early involvement of the fire consultant, which ensures the project is on-track with UAE's fire codes, Farah also notes the use of robotics in the façade installation. "This has reduced the overall man hours, subsequently bringing down the cost," he explains.
"[The use of robotics] is a truly novel way to approach facade installation. Recently developed, the robotics were used to install National Aluminium Ginco's facades from inside the building, with millimetre precision."
Robotic automation does not, however, spell the end for worker input in façade installation. "[Workers] are trained," as Mohammad Aslam, senior project manager at National Aluminium Ginco explains. "But training [them] in robotics does not require huge amounts of time; a maximum of one to two weeks."
However, in the case of Jumeirah Living at Marina Gate, the numbers of workers dropped to 30% of those required for more traditional methods of façade installation, as Aslam explains.
"Robotics can also be used in a multitude of projects with a life span of 10 years," he says, noting robots use electricity and batteries during the installation – in turn minimising their pollution impact.
"The advantages of using such technology greatly benefits both contractor and client. The speed and efficiency of the installation process helps ensure an earlier closure of the building envelope," Aslam continues. "The main contractor can then begin internal finishes earlier – reducing the project's overall construction time.
"As construction finishes earlier, both client and contractor can then design the interior. Finished sample flats, which are ready for the client's sales team to showcase, are made available at an earlier stage."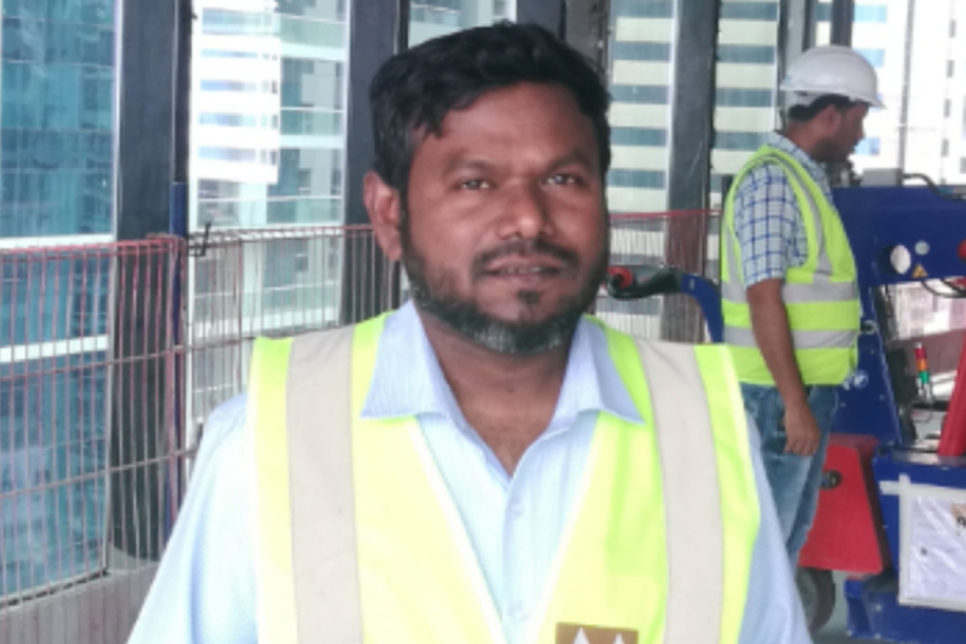 Munaf Joukhadar, National Aluminium Ginco's internal operation manager, adds: "A production planning and purchase control centre (PPC) is a mandated essential for the façade industry to successfully deliver façades at any project.
"Additionally, communication at every stage of the project's life cycle is also required to achieve high quality. Quality management, networking and, communication at each environmental or operational stage, through the project's life cycle, is crucial.
"Generally, in unitised- and semi-unitised systems, and façade units, the sequence of deliveries is critical to ensure a project functions correctly and deliveries are empowered."
Joukhadar continues: "[At Jumeirah Living Marina Gate], PPC deployed a proper and functional channel of oriented coordination to serve every step of the production cycle; to deliver what must be installed on-time and on-location as well."     
As with any construction firm, particularly for those operating at height, health and safety remains of paramount importance. Falls from height remain one of the biggest risks for workers, including those installing façades. With this in mind, Farah says robots have an essential role in reducing health and safety hazards during installation.
"[They] can simply execute all risky tasks instead of a human, with zero tolerance for human mistakes on repeated tasks."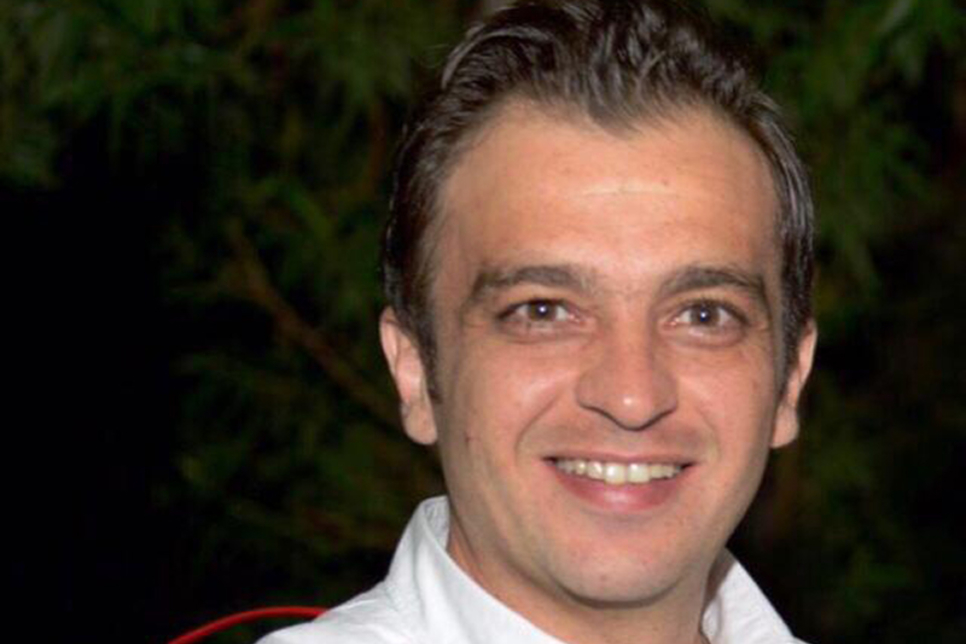 While Farah believes it "clear that the façade industry is moving in the direction of using more robotics in fabrication, installation, and logistics", he also notes the use of drones as another rapidly emerging technology in the construction space.
He adds: "In the near future the consultant will do all their inspections through drones. Moreover, the full construction process, from start to finish, will soon incorporate the use of this technology.
"I believe National Aluminium Ginco's extensive market experience is the core essence of our offering. We then look to apply new techniques to our processes, which in-turn will become the normal way we approach our projects."
Looking ahead, National Aluminium  Ginco is eyeing global expansion, a point of particular pride for Farah given the firm's rich history of producing products from its factories in Ajman and Dubai.
"Our experience in the UAE, and the projects that we have worked on – and continue to work on – gives us more confidence; to approach more markets and proudly position ourselves more from a 'Made in UAE' standpoint."