Dubai Airports' CEO on the green, immersive future of DXB airport
Paul Griffiths reveals the sustainability initiatives and 'immersive' experiences planned for Dubai International Airport
Chief executive officer of Dubai Airports, Paul Griffiths, says a transformational drive is under way at the UAE organisation, which is the operator of Dubai International airport (DXB). While building on the success of 2018 is certainly on the cards, continued growth is not the only target for Dubai Airports in 2019.
"We have now decided that not only is growth very much on our agenda for the present and the future, we are now seeing a maturity in the aviation market, which is putting us in a position where we want to be not just the biggest airport for international traffic but the best," Griffiths tells Aviation Business ME, a sister title of Construction Week.
We do not have the space to build a huge amount of new aviation infrastructure to create additional capacity. So, we have decided to invest in processes and technology, to speed up the passenger journey.
"We made a commitment to transform our customer service standards through a plethora of different initiatives, to make Dubai International the most remarkable customer experience. This is being achieved by working very closely with our airlines and all of our service partners to transform the way an airport operates."
In 2018, DXB's annual traffic surpassed 89.1 million and it reportedly achieved an average monthly traffic of 7.4 million. In addition, DXB exceeded eight million customers twice in 2018 – July saw 8.2 million travel through the airport, and in August 8.4 million passengers were recorded.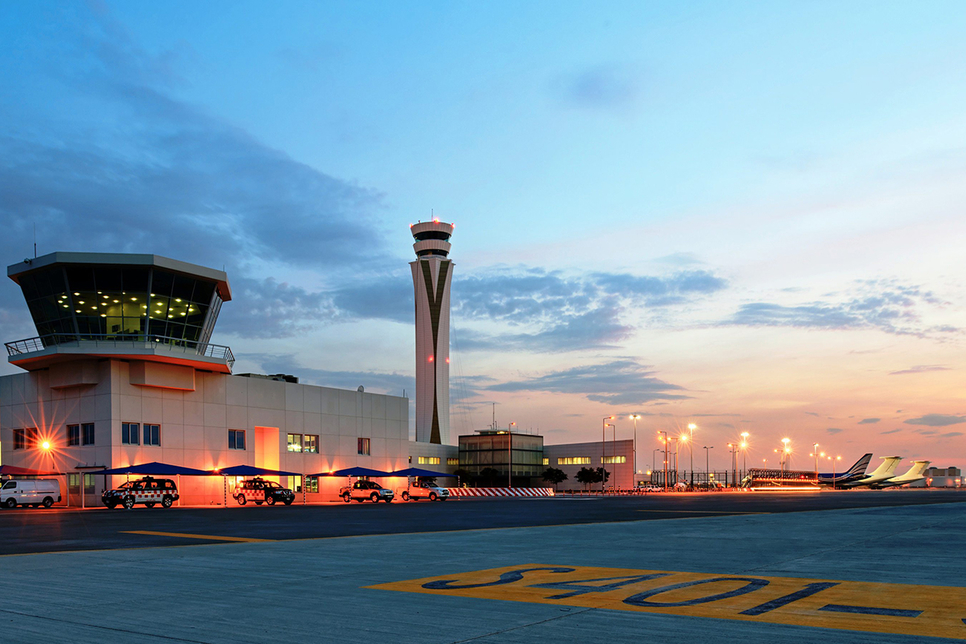 Other achievements for 2018 included a 28% reduction in wait times, reportedly due to DXB's introduction of smart gates and an advanced operations centre. Baggage volumes also increased, rising 3.1% to reach 74.9 million bags processed through the airport's 175km-long baggage system. 
Hoping for an equally strong performance in 2019, Dubai Airports' CEO says that a number of key developments are coming into play at DXB that to transform the passenger experience.
In part, this involves investments in both technology and process improvements that are helping to realise a seamless passenger experience, and maximise capacity within the terminals.
"We do not have the space to build a huge amount of new aviation infrastructure to create additional capacity. So, we have decided to invest in processes and technology, to speed up the passenger journey," says Griffiths in the Aviation Business ME interview.
"That is a combination of consolidation and elimination – putting processes together that are currently operated in discrete silos, such as check-in, immigration, security, and boarding.  What we want is to eliminate them all together.
"Soon, I don't think you will need to check-in using any physical token of booking. Most of it will be done at the time of booking, in the office or at home. We just need to find a way of dealing with baggage, and technology is moving towards that area too," he adds.
Improving the experience for passengers and getting them into the terminal more quickly is only one area of focus for Dubai Airports, however. In February, as part of a VIP-studded event that was attended by HH Sheikh Mohammed bin Rashid Al Maktoum, Vice President and Prime Minister of the UAE and Ruler of Dubai; Sheikh Hamdan Bin Mohammed Bin Rashid Al Maktoum, Crown Prince of Dubai; and Sheikh Ahmed bin Saeed Al Maktoum, chairman of Dubai Airports, the operator unveiled a new brand for DXB.
In an attempt to turn Dubai International into a destination in itself, the brand overhaul involved more than simply updating the logo. At the core of the rebranding, DXB has begun to create "immersive experiences" within the terminals.
These experiences are intended to highlight different cultural, hospitality, and entertainment elements in Dubai. "Feature zones" will be introduced throughout DXB's concourses, with themed attractions, retail outlets, and exhibitions of art and fashion.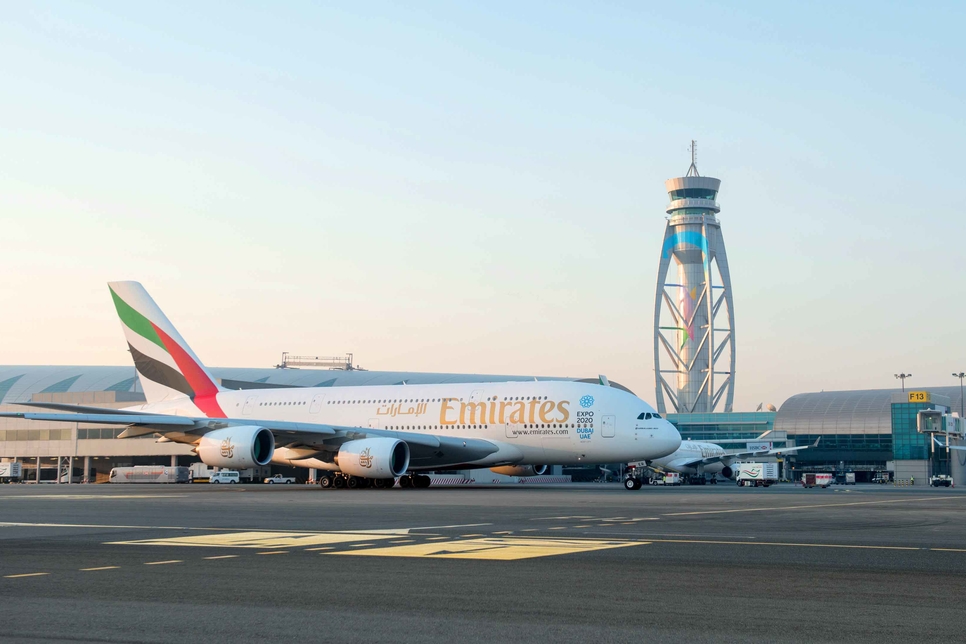 In November, global food and beverage chain Hard Rock Café launched in DXB's concourse B, offering a bar, restaurant, takeout station, a store selling branded merchandise. Last year also saw the launch of a Nutella Café, again located within concourse B of Terminal 3.
"The personality of the airport changes as you move [through it]. For example, you move through an area that is a family zone and features trampolines, cinemas, and various other amusements for kids. Then you go to another area that's is a reflection of Arabic hospitality, with iconic art from artists that reside here in Dubai. Another area will have retail space," explains Griffiths.
"To find out what [passengers] might want, we did extensive research to sub-divide our traveller base into several different characteristics and we analysed the needs of all of those different travelling groups. We are matching that with our product design, service design, and the experience we have in each zone."
While the majority of these developments are customer-facing, behind the scenes, the airport infrastructure is also evolving.
Another key area of focus for Dubai Airports over the past year has been sustainability. Challenged to not only reduce its carbon footprint and overall environmental impact, the airport operator was also pressed to significantly reduce the overall cost of running Dubai International.
The CEO says that the airport – which has an estimated cost of $150m (AED550m) each year for utilities alone – is the "biggest consumer of electricity and water in the whole of Dubai".
To tackle these challenges, Dubai Airports has introduced several green initiatives, such as the deployment of energy-efficient fittings, and the installation of a 4,989kWp photovoltaic (PV) array on the rooftop of DXB's Terminal 2.
The solar energy system is being introduced as part of a joint project in collaboration with Etihad Energy Services Company (Etihad ESCO), which is also tasked with replacing 150,000 conventional lamps at the airport with energy-efficient LED bulbs. Together with the PV array, this project is expected to reduce energy consumption at DXB by 5%, the equivalent of offsetting carbon dioxide (CO2) emissions by an estimated 22,000 tonnes per year.
The drive to realise a greener future has also led Dubai Airports to introduce electric vehicles (EV) into its support fleet at DXB.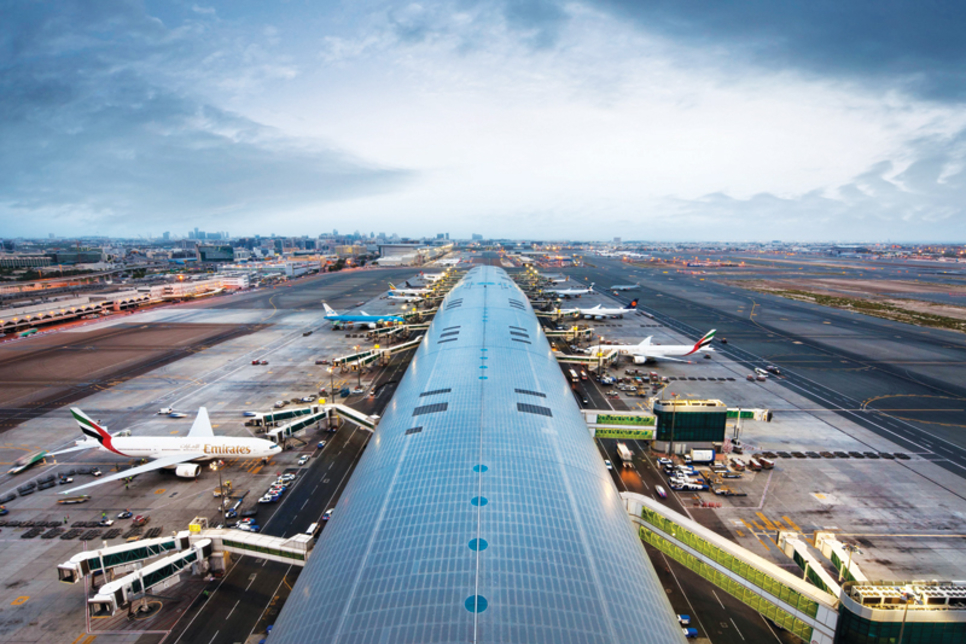 In December, the Chevrolet Bolt EV was the culmination of a joint project conducted in partnership with Chevrolet Middle East and Al Ghandi Auto. Featuring a range of up to 520km on a single charge, the Bolt EV is currently utilised to transport support teams as they carry out a variety of airside tasks, including works related to airfield maintenance, traffic management, and taxiway inspections.
The airport operator says it also has plans to potentially replace DXB's fleet of diesel-powered buses with a more sustainable alternative.
The CEO says that during the ongoing southern runway closure at Dubai International – which runs for 45 days, from 16 April to 30 May – DXB is losing 50% of its runway capacity due to a revamp being carried out by Al Naboodah Construction Group.
Despite one of its two runways being out of action, however, the airport's actual reduction in passenger flights will only be 32%, thanks in large part to an optimised schedule that will see 96% of capacity utilised on the northern runway.
Expo 2020 Dubai is an opportunity for us to demonstrate that Dubai is at the forefront of modern hospitality, and that hospitality should begin and end at the airport.
Airlines operating routes out of DXB will also reportedly deploy larger aircraft during this period. In turn, this will mean the number of seats is reduced by only 26%.
"In order to make Dubai World Central (DWC; Al Maktoum International airport) more attractive, we have put a range of different ground transportation operations in place," Griffiths adds.
"We have discussed an arrangement with Dubai Taxi [Corporation], and we have recently announced an arrangement with Careem.
"We are putting on [additional bus services], to connect people for free between DXB and DWC, because the airports will only be effective if they have got good ground transportation options," he continues.
"We are also putting more staff at DWC, to help steward airlines through the period, and we have worked with the airlines to come up with concessions to eliminate any extra cost differentials.
"We have opened up more capacity at DWC to handle the extra flights, and we are pretty confident that this will go very smoothly."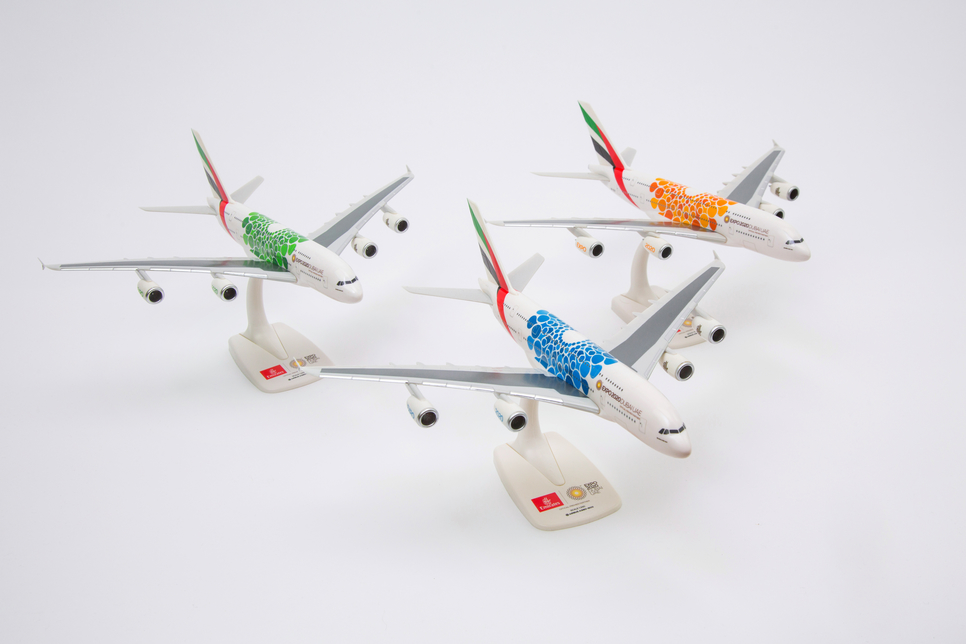 When asked about his expectations for DWC following the reopening of DXB's southern runway, Griffiths says he is hopeful that the experience will promote increased demand at the airport once passengers see first-hand the "quality of service and efficiency at DWC".
Looking beyond 2019, Dubai Airports' CEO says that the organisation and its airports will play a crucial role in the UAE's hosting of the upcoming Expo 2020 Dubai.
Dubai Airports has already displayed exhibition and advertising materials for Expo 2020 at its airports, and the plan is to continue to deliver "engaging community content", as the October 2020 launch of the mega-event draws closer.
"We are going to be doing a lot of clever digital advertising, and partnering with Expo 2020 to make sure the whole event is a great celebration, and to give people a reason to come and see the expo site and experience everything it has to offer," explains Dubai Airports' CEO.
"Expo 2020 Dubai is an opportunity for us to demonstrate that Dubai is at the forefront of modern hospitality, and that hospitality should begin and end at the airport," concludes Griffiths.