Five Netflix documentaries every architect and engineer should watch
From Cabins in the Wild to Search for the Super Battery, these five Netflix shows are sure to interest engineering professionals
While it is common to find movies about professions such as fashion, media, sales, and technology, it would be fair to say that architects and construction professionals are rarely covered in film – but with the advent of streaming platforms such as Netflix, this trend is changing, and the American subscription service provides some key infotainment options covering a mix of architecture and engineering – from Search for the Super Battery to Dream Big – that might make a good watch for architects, engineers, and even interior designers. 
Some of these series provide key insights into the design process of some of the world's most distinctive architecture, while some others shed light on how engineering excellence can redefine the built environment.
Regardless, all five Netflix shows listed below are sure to provide important lessons for their engineering viewers, providing education on themes such as cost management and creative thinking that can undoubtedly be used in the real world to improve work flows and construction productivity. 
Here are five documentaries on Netflix that every architect and engineer could watch in 2019:
The World's Most Extraordinary Homes
Cabins in the Wild
Grand Designs: Australia
Dream Big
Search for the Super Battery
Editor's note: This article is not a ranking or an endorsement and has been compiled strictly for educational purposes.
THE WORLD'S MOST EXTRAORDINARY HOMES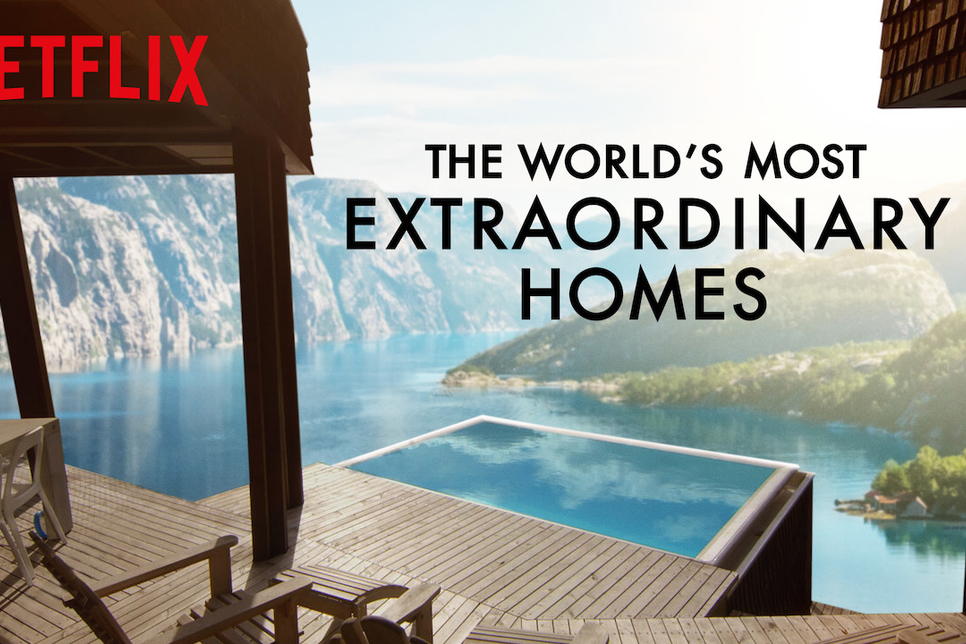 In the Netflix Original documentary series, viewers of The World's Most Extraordinary Homes are given a ticket around some of the most stunning residences through the eyes of architect Piers Taylor and actress Caroline Quentin, who set out to explore the boldest home designs from houses in Spain to India and beyond.
Featuring stunning architectural designs and the stories behind it, the series calls for an incredibly invigorating watch with each episode. Its beautiful photography will only improve your viewing experience.
Why must construction professionals watch The World's Most Extraordinary Homes?
The show, through its bold concepts and lifestyle choices, could provide engineers and architects the spark of inspiration needed to stand out in their competitive markets.
CABINS IN THE WILD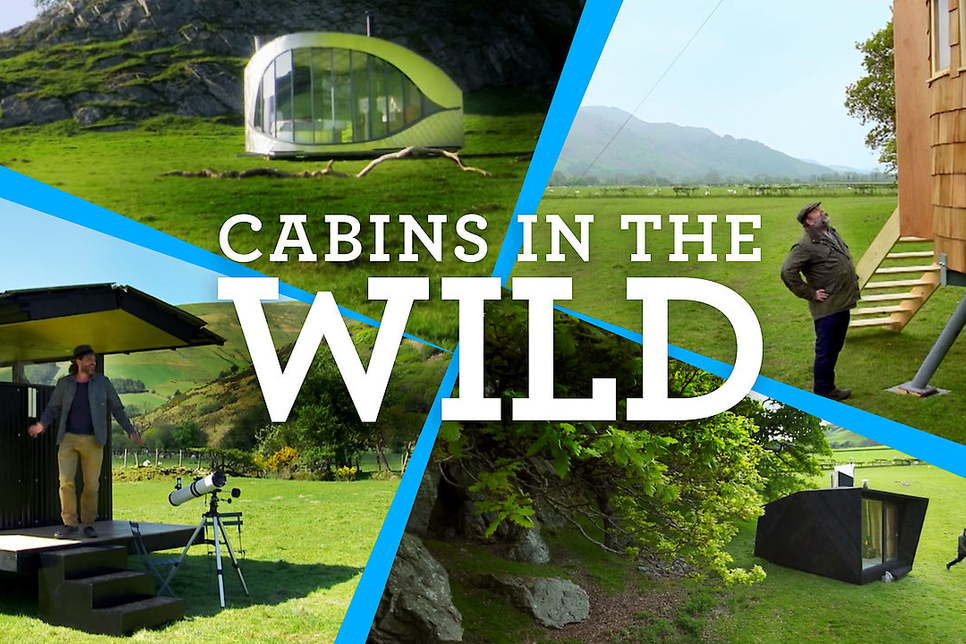 If you've binge-watched The World's Most Extraordinary Homes, top that off with a more intimate spin on the discovery of daring design.
Cabins in the Wild is based on a competition open to amateurs and architects alike, given a strict budget, vying for the title of designing the 'Ultimate Cabin in the Wild'.
Eight of these designers are allowed the freedom to bring to life the most radical cabin concept imaginable within the parameters of a limited budget and unlimited creativity.
Why must construction professionals watch Cabins in the Wild?
The creativity, passion, and pitfalls of the design process are all packed into a 40-odd minute informative episodic format that's as calm in flow as it is engaging and eye-opening when it comes to modernist ideas in a tight budget. Plus, the series may serve as inspiration for designers and builders trying to strike the balance between budget and client expectations – not entirely an unfamiliar problem for construction professionals around the world. 
GRAND DESIGNS: AUSTRALIA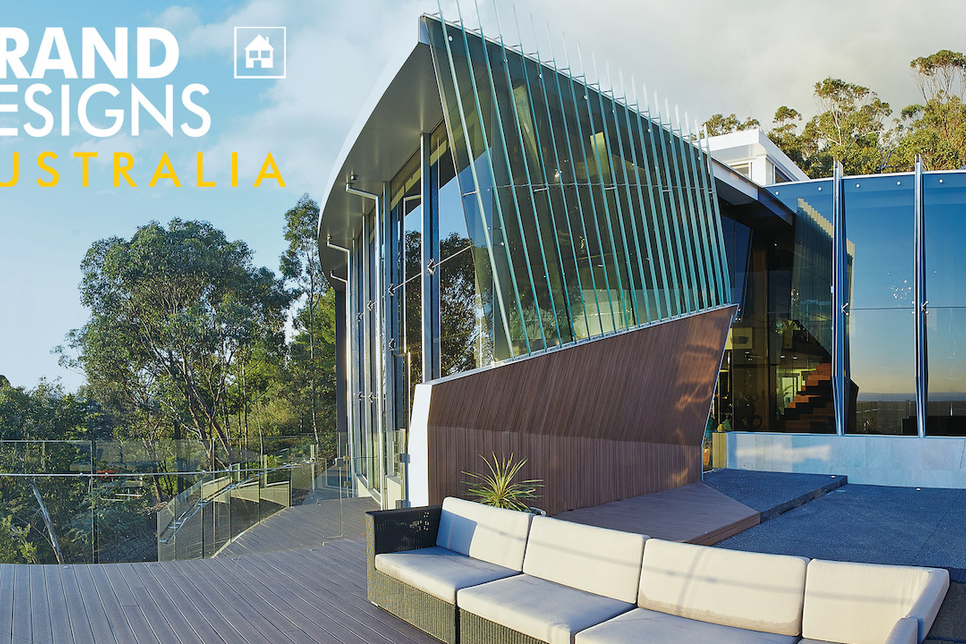 Possibly the most in-depth of any series on homes, Grand Designs Australia is part of a global show that takes a look at the entire process of building a home.
Each episode of the show takes you through the entire process in incredible detail – from the design to the architecture, to its construction and interiors design processes, Grand Designs: Australia is among the most informative series for those in the building industry.
Why must construction professionals Grand Designs: Australia?
There's a lot that goes into building a home from scratch, and the nature of these projects can pose a challenge.
Paying respect to every element in the process — from inception to the final touches — the series provides inspiring problem-solving methods that architects and construction engineers could put to use in everyday life.
DREAM BIG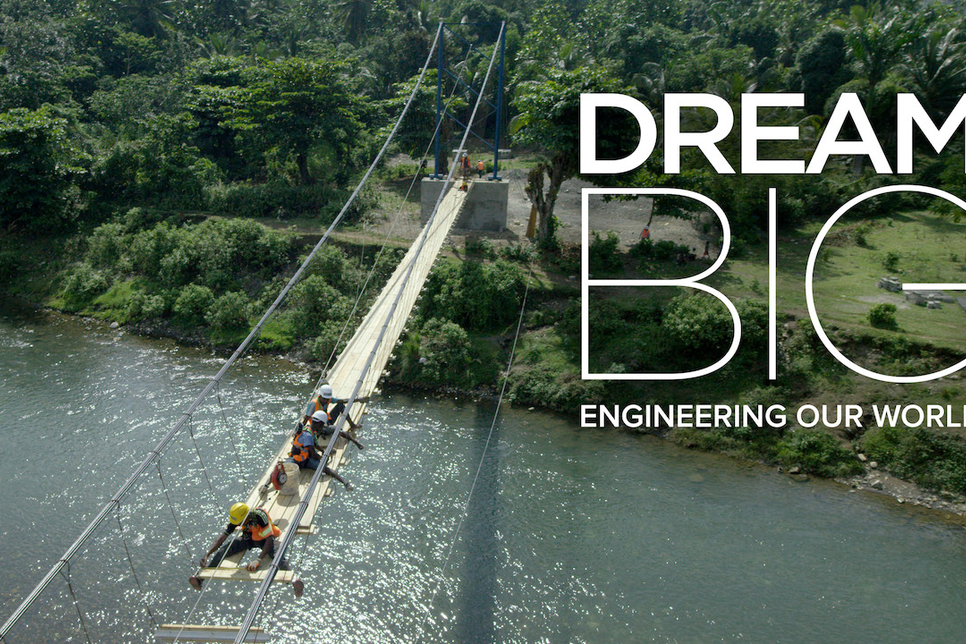 This 40-odd minute documentary, narrated with the soothing voice of actor Jeff Bridges (The Big Lebowski, Iron Man) is a look at the wonders of engineering and covers the feats of building, roads, monuments, satellites, space stations, and so on.
Why must construction professionals watch Dream Big?
The documentary dives into what it takes to design and construct both civil structures and core infrastructure.
Equally importantly, Dream Big also sheds light on the evolution of architecture and engineering from monoliths to metros – and even the world-famous Burj Khalifa.
SEARCH FOR THE SUPER BATTERY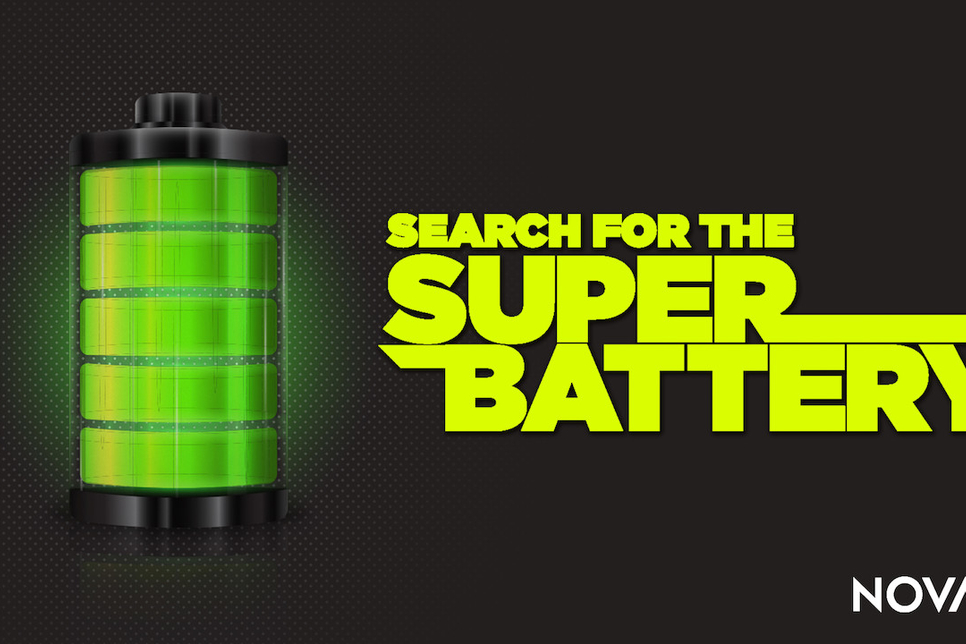 Love science and the prospects of future technology? Try watching PBS special telefilm Search for the Super Battery, where viewers get to learn what goes behind the making of the most versatile piece of tech.
Why must construction professionals watch Search for the Super Battery?
In a world where flying pods and self-driving cars – and even renewable energy projects, such as solar parks – are quickly becoming a reality, the documentary will make an interesting watch for science fans who want to learn how batteries can be powered by alternative energy sources.