Bayut reveals Dubai localities with reduced home prices in H1 2019
INFOGRAPHIC: Property portal says "perceivable shift" in interest visible in emirate's real estate market during H1 2019
Property portal Bayut has revealed a decline in price trends in Dubai for tenants and investors in its H1 market report, which found that Dubai Marina was the city's most popular area for apartment purchases during the period, with Al Nahda retaining its position as the most preferred area for rentals, followed by Marina. 
Bayut found that Dubai Marina and Downtown Dubai showed price declines over the 8% mark in H1, which was credited to several upcoming projects in both areas.
For apartment rentals, the most significant price decreases have been for one-bedroom units in Dubailand and two-bedroom flats in Dubai Sports City at 9.1% and 8.1% respectively.
Bayut said its market report aligned with Dubai Land Department's recent data, revealing that real estate transactions in Dubai increased by 33% in the first five months of 2019, compared to the same period last year.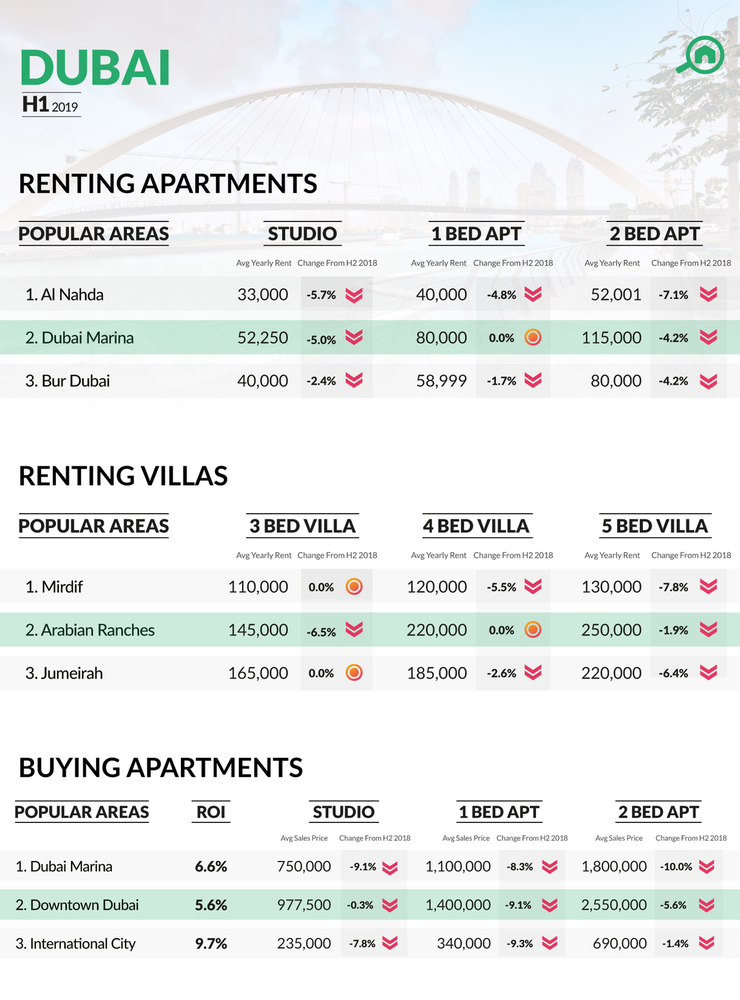 Commenting on the findings, Bayut's chief executive officer, Haider Ali Khan, said the first six months of 2019 had been "dynamic" for the overall Dubai market.
He added: "Prices have continued to drop in key areas but there are more discussions concerning property investments in the region as a result of the permanent residency and long-term visa announcements. 
"It's natural for every market to go through fluctuations, but if end-users capitalise on resources [such as DLD's and Bayut's data], they will be better equipped to make more informed investment decisions."