BSBG's 'Employee Number 1' Dev Bhatia retires after 33 years
BSBG's longest-serving employee reflects on design company's evolution as he retires from the firm he joined in 1985
Architecture giant Brewer Smith Brewer Group (BSBG) said it was bidding adieu to Dev Bhatia, its longest-serving staffer and 'Employee Number 1', who is resigning from the design company after 33 years of service.
In a statement, BSBG's managing partner, Alistair McMillan, said Bhatia had been a "part of the fabric of the company" since he joined the firm in 1985.
McMillan added: "His dedication and the positive energy he brings will never be forgotten. We all wish Dev the best in his well-earned retirement."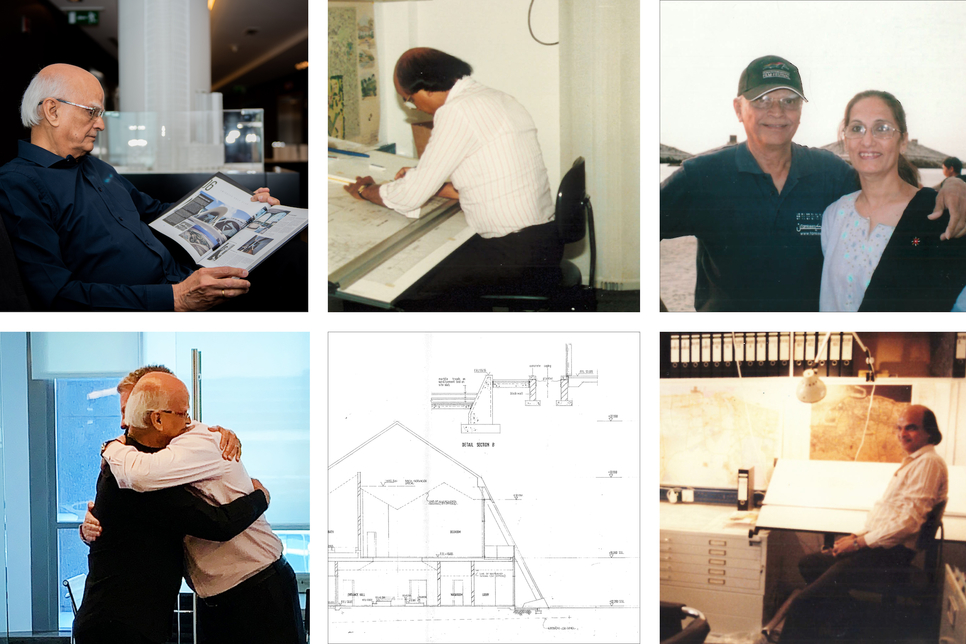 Reflecting on his time at BSBG, Bhatia said: "Retirement is inevitable, but it's a challenge to adjust when it finally comes around.
"Everyone at BSBG is like family to me, and that's a big thing to miss, so now I just try to keep myself busy with my children, grandchildren, my sister, just to make sure I'm always around those dearest to me.
"I'm also watching the Cricket World Cup of course, and hoping for an India win."
Bhatia joined BSBG in December 1985, by when he had already worked with another company in Dubai for 10 years.
He came to Dubai in 1967, and said he was proud to have witnessed BSBG's evolution since 1985 – when "we were working from an apartment on the seventh floor of a small tower block" – to a firm that today features projects such as Emirates Golf Club, ICD Brookfield Place, and The Island, among others, in its portfolio.
My brother-in-law called me one day to ask if I'd like to come [to Dubai]. He told me here you have to work very hard, and there wasn't much here at that time. Mainly it was just desert. I came over by ship, as planes were rare and very expensive. It took about five days to get here, and it was quite a shock when I arrived to find sand as far as the eye could see! Walking to work I would often be ankle deep in sand. It's been fascinating to watch how much the city has developed since that time.
Speaking on his journey at BSBG, Bhatia added: "[When I joined], we were doing projects even then that were far more prestigious and larger in scale than any of those I'd come across or worked on previously, and there was a great camaraderie between all the staff – although there was probably only 15 of us at that time.
"A lot of people have asked how I've stayed just with one company for such a long time. It's my thinking that rather than being a rolling stone, jumping from one company to the next, for me it makes more sense to remain where you're comfortable, where you're respected and valued.
"It's certainly not always about money. If one is pursuing great wealth, perhaps they shouldn't be an architect!
"When I left I didn't want to cause a fuss, I didn't want to disturb anyone, but it was wonderful to be given such a lovely send off by everyone."