Government, employee expectations boost CSR initiatives in the GCC
Public-sector support and workforce aspirations are boosting the CSR movement in GCC construction
Once little more than a box-ticking exercise to help the world's most powerful organisations soften their image, corporate social responsibility (CSR) is now a strategic pillar for businesses of all sizes.
The modern workforce is concerned not just about the dirhams in their pocket, but also about the state of the environment; fostering diversity and inclusion; and the general preservation and advancement of society for this generation and those to come.
This "millennial mindset", as it has been termed, has played its part in shaping best-practice in businesses around the world, from the way energy is generated and consumed, to responsible procurement policies and sustainable operational strategies. And that movement has not gone unnoticed by bosses or government bodies in the GCC, Construction Week's sister title MEP Middle East reports.
CSR is about cultivating relationships with staff, clients, vendors, and other interested parties, encouraging them to work together to create a long-term commitment to people and the world around us.
One of the chief objectives of the UAE's Ministry of Economy is to establish the country as the most philanthropic nation in the world, and it is making progress, formalising a National Index and CSR Label to recognise, measure, and reward firms that choose to adopt CSR policies and initiatives.
Holders of the CSR Label – which is available in platinum, gold, and silver tiers – can earn fee reductions and exemptions, and qualify to participate in national and economic events.
NATIONAL PRIORITY
"Corporate social responsibility is becoming the globally brightest endeavour to secure the wellbeing of both mankind and nature," says the ministry's website. "The recent sense of corporate in CSR extends beyond commercial, profit-making entities to cover not-for-profit organisations and even government agencies.
"Under the current unprecedented rapid growth in the awareness of the importance of corporate social responsibility, the future of many organisations is becoming largely incumbent to how far entities are committed to practicing the CSR concept in the countries where they exist and operate," it continues.
"For the past two decades, organisations from every continent are involved in a CSR marathon to achieve sustainable development to their societies, environments and nature at large.
"Many innovations and creative endeavours have been introduced to bring novel CSR initiatives into action to better people's lives, build development infrastructure, and protect the environment."
To help fuel the movement, the ministry has positioned itself as a conduit to connect uninitiated firms with ventures that fulfil CSR remits, ranging from renewable energy schemes to marine conservation projects.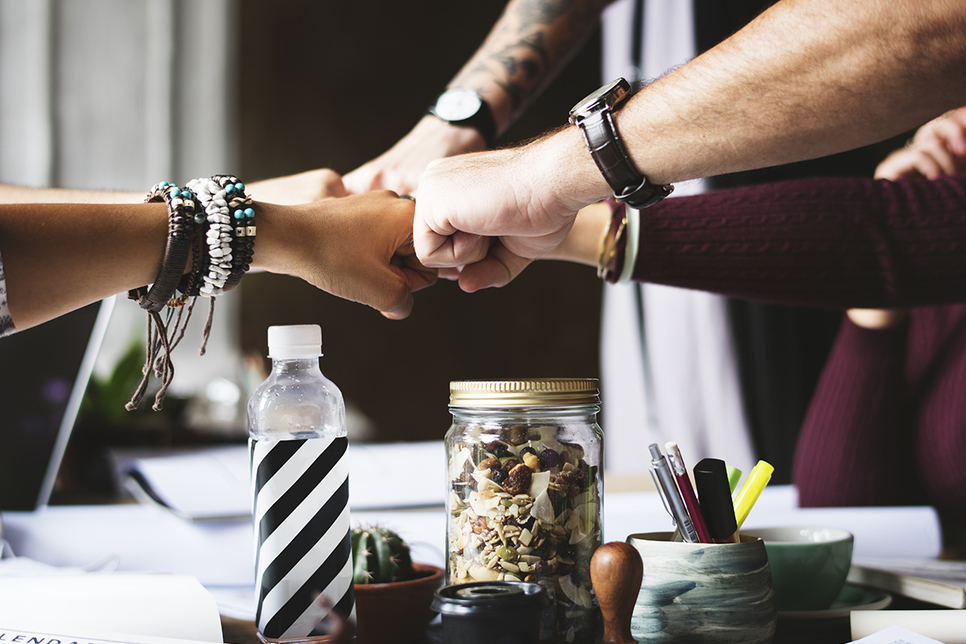 Becoming the world's most philanthropic country will certainly be a marathon, not a sprint, especially at a time when there is a sharp focus on the cash-flow narrative in which the construction industry is embroiled.
This subject was heavily debated at the annual MEP Middle East Conference in April, during which industry experts called for regulations to protect them from inhibiting and risky "pay-in, pay-out" models. The establishment of "proper mechanisms" to ensure firms are paid in line with the schedules that are agreed in contracts was seen as the best way to move forward.
Without effective regulations protecting cash flow, it is easy to see why business objectives that may be perceived as extraneous, such as CSR, might fall by the wayside.
It is hard to argue with the unvarnished expression "cash is king" and, in this day and age, the bottom line matters most. However, the first step of a CSR journey does not have to be the most daunting.
SOCIAL SCHEMES
Interdisciplinary firm KEO, which has offices around the GCC, has created a calendar of CSR events that are centred on social good causes. The company calls this programme Kares.
Under the scheme, KEO's staff are actively encouraged to participate in World Blood Donor Day; and to skip lunch on World Hunger Day, so that an undernourished child can receive a meal instead.
"CSR is not just about not printing out a report or switching off the lights," explains managing director of corporate business development, Brad Batcheller.
"It is about cultivating relationships with staff, clients, vendors, and other interested parties, encouraging them to work together to create a long-term commitment to people and the world around us."
For some companies, CSR has been woven into their legacy goals. Engineering consultancy firm Aurecon, for example, has a particular focus on building stronger communities through education programmes.
The company's strategy has been developed based on the belief that by stimulating an interest in stem subjects – science, technology, engineering, and mathematics – at a young age, Aurecon can help to incubate "vibrant and sustainable economies".
"Aurecon and its people embrace the philosophy of giving back to the community by encouraging proactive involvement in the company's multiple corporate social investment initiatives," the firm says.
"We understand each community's needs are unique, so our programmes encompass different aims. Our profession enables our people to contribute in the most practical and effective ways, by providing input into community development and infrastructure in needy areas around the globe."
GREEN INITIATIVES
CSR initiatives that benefit the natural environment are also enjoying strong support from companies within the region's construction sector.
At Universal Group Holding, which provides electrical and mechanical engineering services, green-fingered staff are responsible for the planting of mangrove seedlings in Abu Dhabi's Saadiyat Lagoon District, an initiative that supports a vital ecosystem, underpinning the health of the local natural environment.
It could be argued that in isolation these programmes are limited – how much difference can one firm realistically make? But, as Universal Group Holding puts it: "tiny drops make up the ocean".
CSR AT CW AWARDS
CSR Initiative of the Year is among the most popular categories at the Construction Week Awards each year. Omani contractor Douglas OHI walked away with top CSR honours for its Revitalisation of Ghala Village project at the CW Oman Awards 2018 and CW Awards 2018 in Dubai, recognised for benefiting 15,000 residents in one of Muscat's oldest villages.
Accolades such these, in addition to subsidies and government recognition, will all help to fuel the adoption of CSR. In time, construction industry bosses will realise that CSR investments can pay dividends not only on the bottom line, but also in the environment around us.