Inside Acciona's vision for digital transformation in construction
EXCLUSIVE: Acciona Middle East's construction director, Javier Sanz, outlines the company's R&D&I drive for the future
Digital transformation plays a leading role in the construction sector and a technological surge is anticipated in the years to come – the World Economic Forum at Davos has projected digitisation investments of $110bn from now to 2025. In recent decades, many industries have boosted their productivity above 150% thanks to the new technologies. The construction industry is also starting to share this trend through leading digital applications that reach unprecedented levels of efficiency.
The gradual increase in the use of technology has also, as a direct consequence, improved the quality of output and the safety of workers and projects, helping reduce human errors and effecting dramatic cuts in the rates of associated incidents/accidents.
At Acciona, we are seriously invested in training our future professionals to orient them, without further delay, towards this new paradigm. Construction materials are constantly evolving, and Acciona is investing and committing resources to their development through our R&D&I division. 
Once the new materials undergo proper certification tests, they can be applied in our projects. Examples of this are the use of eco-friendly materials for a new concept of asphalt pavements, and the development of pavements adapted to new challenges and smarter and safer mobility, while maintaining sustainability principles. 
Acciona is also making extensive use of augmented reality, mixed reality, virtual reality, and other innovative techniques that reduce the chance of prospect errors and minimise the construction times. We are also working on two European projects to develop construction materials that are capable of regenerating their initial properties without the need for external intervention.
One focuses on the application of self-repairing materials to the asphalt mix used in roads. The other analyses their use in different types of concrete mixes for construction. Among the advantages involved in the application of these kind of materials are a longer working life of the end product, lower costs for maintenance and rehabilitation work, improved levels of safety, and a reduction in pollutant emissions.
Furthermore, the challenge in the construction sector is to develop the latest techniques that can guarantee safer and durable structures. This challenge is especially pressing at a time when there is much building taking place in locations with extreme weather conditions, which can be very costly. The development of new and extremely resistant materials has thus become a critical issue.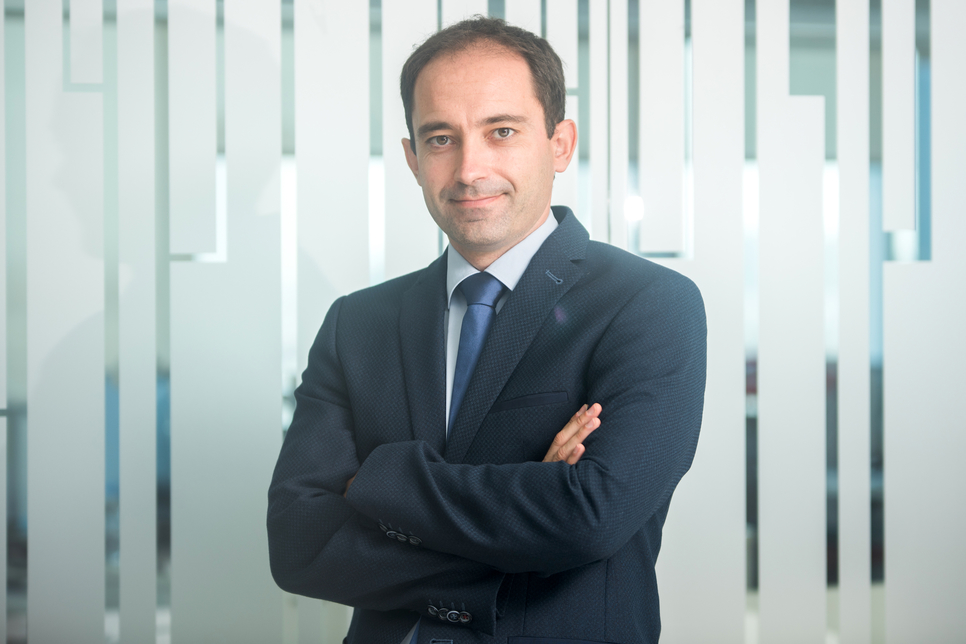 Fortunately, new types of concrete are arriving on the scene, such as the long lasting reinforced concrete for energy infrastructure (Lorcenis), which can work under severe operating conditions. The characteristics of this new concrete mix are the ability to self-diagnose and provide accurate information concerning its actual state.
Secondly, Lorcenis can also battle against the first crack appearances using a self-repairing system based upon elastomers and hydrogels in a technology that compacts its structure. Thirdly, it is a self-curing material that prevents naturally occurring shrinkage. Finally, it makes use of specific corrosion-inhibiting additives to provide further protection.
When all these factors come together, we are left with a new breed of concrete that can double the durability of a conventional one, endowing it with up to 50% increased resistance to extreme temperatures and the same amount of reduction in chloride ingress. In addition, maintenance costs can be brought down by between 25% and 100%, depending on the environment.
During the next three years, we will develop programmes aimed to promote the digitalisation and innovation in our main areas of activity, such as infrastructure, renewable energy, and water. Besides, we cannot forget that digitalisation gives different and valuable tools to the infrastructure sector. These contribute both to a more sustainable management of infrastructure and to the creation of clean energy in a more efficient way.
We are witnessing an exciting time of increasingly accessible technologies where the construction sector cannot stay behind. That is why this new era is seen as a new opportunity based on regulation, technology, and talent. We are immersed in the Fourth Industrial Revolution that, like the previous ones, generates fear of the unknown.
However, we must view it as an opportunity and adapt to new developments with the expectation of achieving positive outcomes. That is how we will be able to make the most of new technology's inherent advantages.