Mott MacDonald's Chris Seymour on the future of construction
Sponsored: Construction consultancy's managing director for the Middle East shares his views on future trends
Chris Seymour, managing director for the Middle East at construction consultancy Mott MacDonald, shares his views on the future of the regional industry, and how it will evolve as smart city development is driven in the Middle East. 
What are some of Mott MacDonald's key milestones in 2019?
This year has amplified the changeable nature of the Middle East with the state governments trying to cope with a volatile oil price and unstable global demand — and without that vital 'agility' we would be nothing. For Mott MacDonald, one of the strengths that we have is that we cover every sector. We don't have a single competitor that follows us around. For example, the competitors we have in oil and gas, and in power generation, are different from the competitors we have in transport, built environment, water, and our advisory services. The diversification and coverage across sectors and countries is what keeps the business resilient and I am not looking to change that.
Major projects and programmes are out there and can be won and we have had our fair share particularly in water, oil and gas and built environment in Abu Dhabi, Saudi Arabia, and Bahrain. One of the things that our strategy is focused on is talking to our clients about their future needs rather than what we are delivering to them today. This may sound like a simple shift, but it's quite dramatic in the way we run our business — it's about our company being relevant to our clients in a business sense because being the 'World's Greatest Engineer' is no longer good enough. This is fundamental and doing this shapes the way our business operates, the culture, the outlook of our people, and how they have conversations in the market.
What are the challenges consultancies must contend with in the region? 
Let's be clear, many of the challenges that we face in this market are the very things that keep people here and energised. The pace of development, scale of projects, and global focus of the Middle East make it an exciting place to work. These aspects also create challenges for an operational business including maintaining flexible working capital that can keep up with the changing demands of the business. In the next six to 12 months, these challenges will be the same but with the additional need to really take account of creating opportunities for local talent.
Our businesses in Oman and Bahrain have achieved this with high percentages of our workforce coming from the local community — the significant payback this achieves in terms of communication and market connections is often underplayed and I see this as a real benefit to our clients.
A challenge that is coming clear is that we need to prepare ourselves and our clients for significant changes around design automation, it's something we are already doing where design no longer takes weeks or months, but can now be done in minutes. This opens up an extended time period to make sure that you get the argument right around the project in the first place before investing in the design.
Our efficient use of that time at the front-end is of paramount importance and that way, there will be fewer changes; budgets and programmes are going to be met; and clients are finally going to see the true advantage of technology. It's a 'brains upfront' approach. This story is something we are pushing hard in the market, not just to our clients, but in the market in general, because unless we all get around this, clients will not see consultancy as the power behind their business as they should.
How is Mott MacDonald changing itself – and the industry?
We have rapidly evolved our approach and adoption of new technologies and again, many organisations talk about this. It is important that we are clear to our clients in terms of what they are going to experience when we use technology as part of our delivery proposition. Technology is nothing if it doesn't give the client, speed, and new solutions. If you speak with a client and ask what advantage they experienced using technology in the delivery of the project, quite often they would find it hard to answer. What we need to be saying to our clients is that we always did a great job, we always delivered great quality, but we can now do that quicker — that's a compelling argument. This is something that the industry needs to collaborate more around in order to get the true advantage to our clients.
 The way the market has engaged with the private sector has also changed in two ways. One is the onset of public private partnerships (PPP), and the approach to program management. Both of these approaches in the past have not really been delivered in volume in this region since they are entirely aligned with our range of expertise we have found this to be a very easy and natural shift. In PPP and technical advice, we are the world leader. It is undisputed, so it is good that this is something we can bring to the Middle East.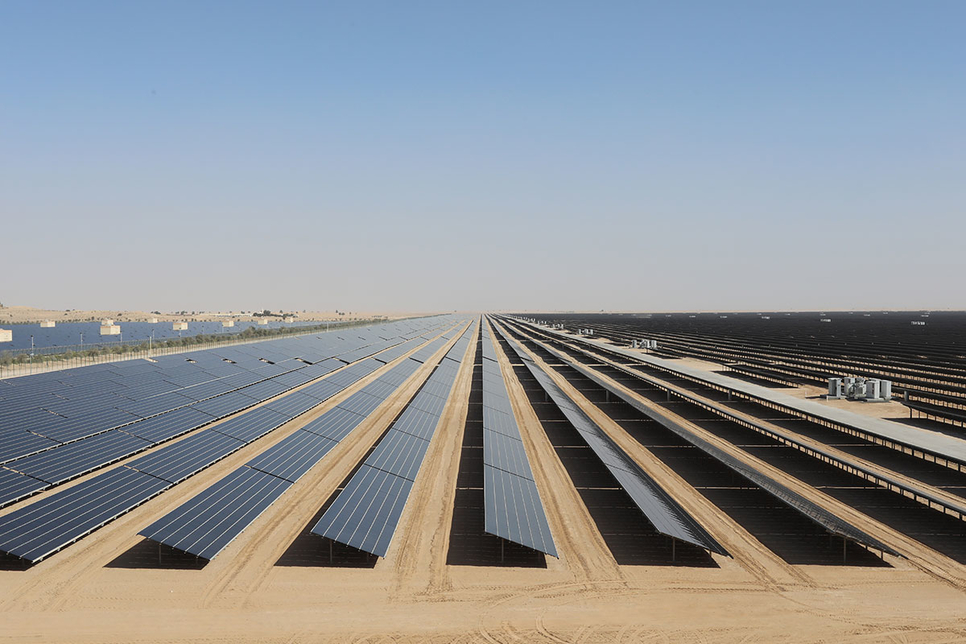 What is your take on smart cities?
The metric of happiness to measure smart adoption in a city context is probably the best tool to use since it exemplifies the ease of the seamless journey, connected services and commerce. The term 'Smart Cities' however has unfortunately been overused and has created some fatigue in the market which is a shame because the progress is very real. Using a 'Futures' label is far more realistic and creates a more creative concept, as future proofing used to be seen as a risk or a 'defensive' strategy but we see it as an opportunity. We believe that by using data analytics we can create the future rather than waiting and worrying what it might look like.
The foundation of a city is its infrastructure and thus to have a true smart city we will first have to design smart infrastructure. With this in mind, we undertook a study in the UK and created a model that can be used globally. It looks at the maturity of infrastructure in any city and measures the progress to a smart future by using real time data.
The model we have created has designed an optimum position and against that we can compare each city and compile an index. We launched our 'Smart City Index' in Dubai recently, and we intend to gather city data from across the world to complete a comprehensive study of the global city smart maturity.
What is your take on industry talent?
As a company, we do not suffer from a shortage of talent or face difficulty in finding it in the market, apart from some particular specialisations. We have a clear plan, however, to expand our population of locally educated personnel and to improve our diversity across genders.
The construction industry globally does not have an impressive track record when it comes to encouraging women to plan their careers in this segment, and this is an area that we need to improve and has commanded my personal focus for some time.
 Whilst we are blessed with over 56 nationalities in our Middle East team the performance of the teams and hence the company would benefit significantly from a higher percentage of women, which is a proven concept wherever we look.
To achieve this we need to start at the earliest point of career decision making [and this is at schools] and hence this is the fundamental reason that as a company we are reaching out to schools in the region to either encourage STEM study paths or provide content or career advice to those already in the path.
What lies ahead for the industry?
The next six months is traditionally the busiest period in the calendar and the need to deliver for our clients will be a primary focus for us. From a global context, it will be a time of high volatility and with the potential for recession, distractions in Europe and the ongoing trade war we will need to stay vigilant. The good thing is that as a Middle East business, we are resilient and change-focused, which maintains that all-important agility.