VIDEO: HH Dr Sheikh Sultan unveils Sharjah Radio Telescope Station
Developed as a national project, the station is located at Sharjah Academy for Astronomy, Space Sciences, & Technology
HH Dr. Sheikh Sultan bin Muhammad Al Qasimi, Supreme Council Member and Ruler of Sharjah, and President of the University of Sharjah (UoS) has unveiled the Sharjah Radio Telescope Station at the Sharjah Academy for Astronomy, Space Sciences, and Technology (SAASST).
The UAE's state-held news agency, Wam, said that the station will build an interferometer that has been designed to operate at the frequency of neutral Hydrogen line emission at 1420 MHz.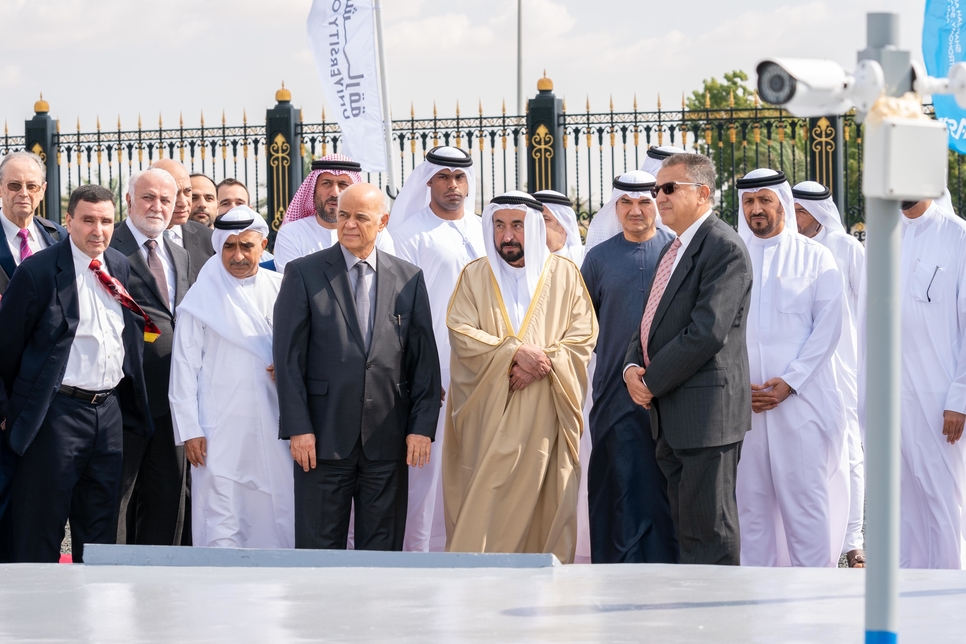 As part of the inauguration event, Dr Sheikh Sultan and other attendees were briefed on the infrastructure of the telescope station, which comprises of three telescopes with 30m, 40m, and 50m baselines that will simulate the angular resolution of a 40-m radio telescope at 0.36 Degrees with a collecting area of 8.7m.
At the ceremony, director of the UoS and president of the Arab Union for Astronomy and Space Sciences, Dr. Humaid Majul Al Nuaimi revealed that the Sharjah Radio Telescope Station was established in line with the directives of Dr Sheikh Sultan. The station contributes in the development of scientific research in the areas of space and astronomy.
According to Al Nuaimi, the station has been developed as a national project and a scientific research centre to raise awareness about astronomy and space sciences, as per the directives of the Sharjah Ruler.
In October 2019, the Ruler of Sharjah inaugurated the headquarters of the Sharjah Media City (Shams), which is located in the emirate's Tawi Al Masnad.