PICTURES: HH Dr Sheikh Sultan opens Buhais Geology Park
The park will showcase the formation of the Hajar Mountain range, gravel plains, dunes, and the Arabian Gulf
UAE Supreme Council Member and Ruler of Sharjah, HH Dr Sheikh Sultan bin Muhammad Al Qasimi, has opened the Buhais Geology Park in Sharjah, which is a project aimed at introducing visitors to the history of the emirate, the geological importance of Jebel Buhais, and the archaeological areas surrounding it.
The Crown Prince and Deputy Ruler of Sharjah and Chairman of the Sharjah Executive Council, HH Sheikh Sultan bin Mohammed bin Sultan Al Qasimi, as well as heads of government departments and other officials also attended the opening ceremony.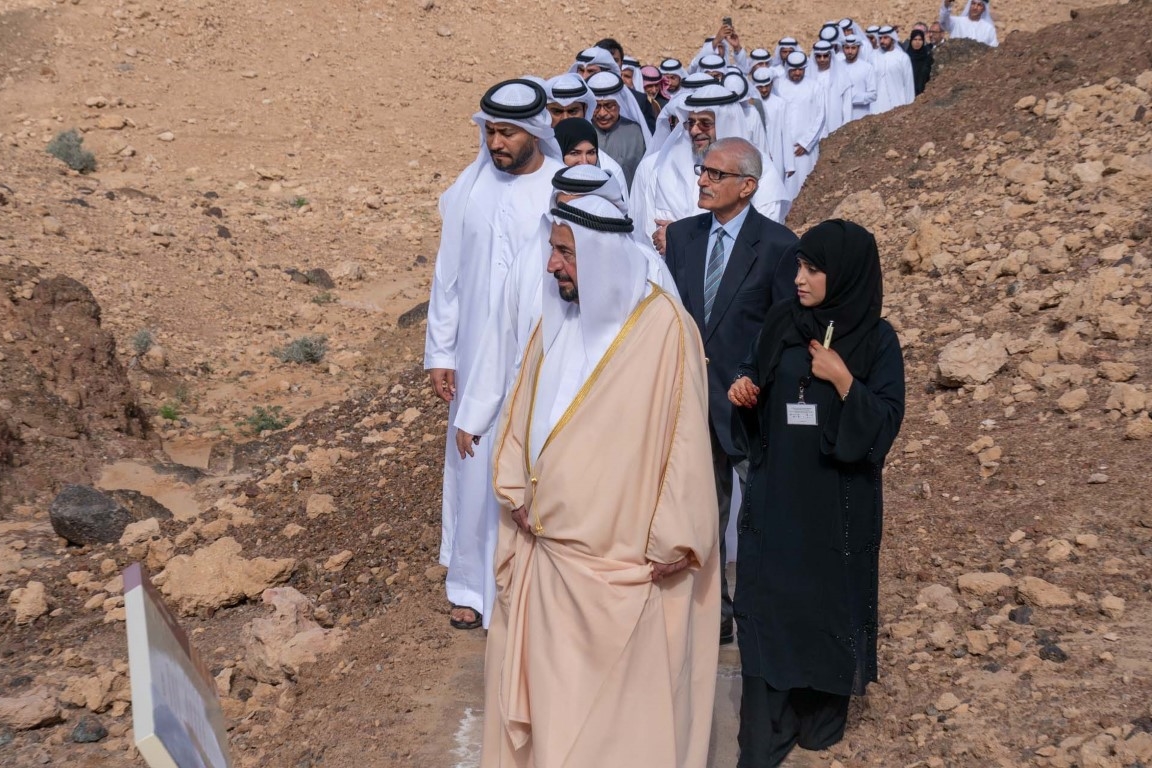 The Interpretive Centre at the Buhais Geology Park was designed by Hopkins Architects and consists of five interconnected pods that take their design cue from the region's prehistoric fossils. 
Commenting on the geology park, the principal and lead designer at Hopkins Architects, Simon Fraser, said in a statement to Construction Week: "Rarely is an architect offered the opportunity to design a building for such a beautifully barren landscape with so much geological and cultural significance. Our 'light touch' approach references the site's marine fossils by delivering a series of 'urchin' pods that sit cleanly on the ground and seek to become a part of the local environment."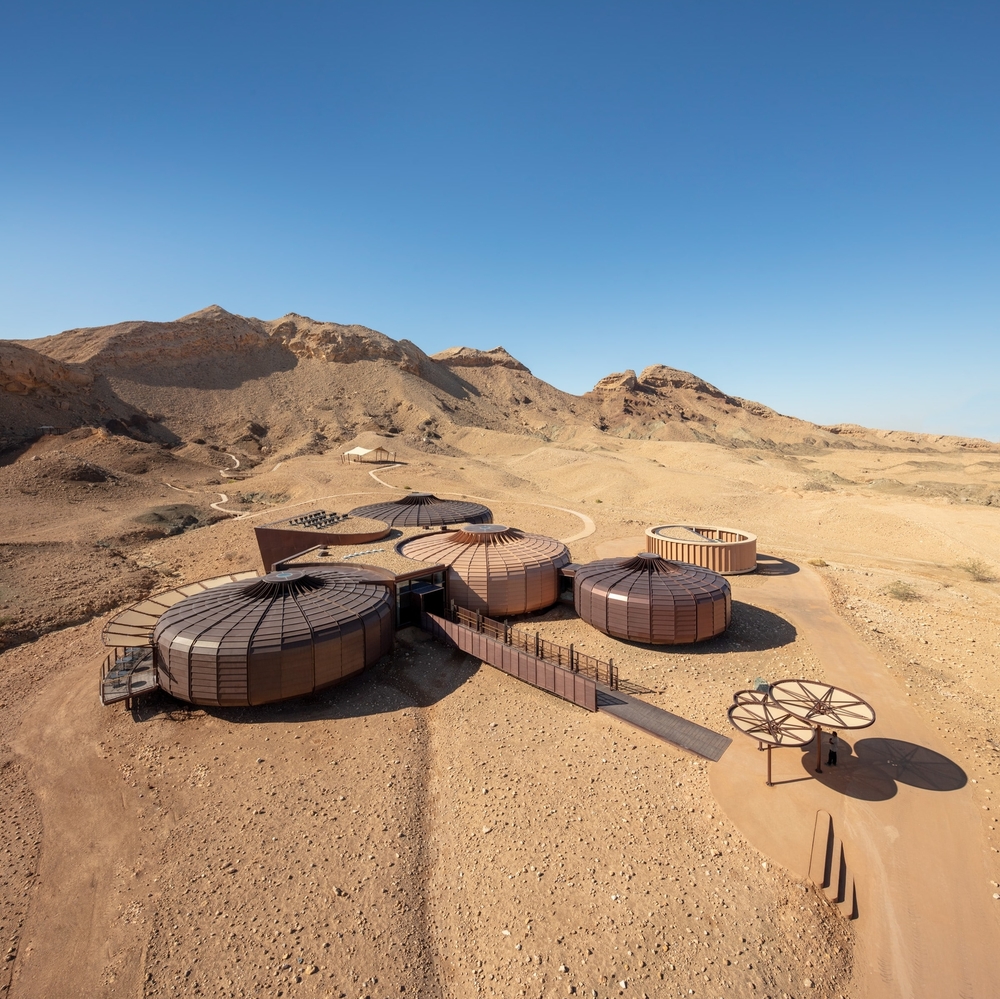 The interconnected pods showcase exhibition spaces that explore the area's geological heritage, as well as a theatre, a café, a gift shop and other visitor facilities.
The park also has fossilised remains of ancient marine creatures that inhabited the shallow seas, which used to submerge most of the UAE around 65 million years ago.
Fraser added: "The Centre's inner spaces enable visitors to follow a journey that ultimately leads them to explore the jebel itself. We are confident that this exciting new facility will encourage many people from all over the world to understand the way in which landscapes are formed by tectonic activities and how the Earth has changed over time."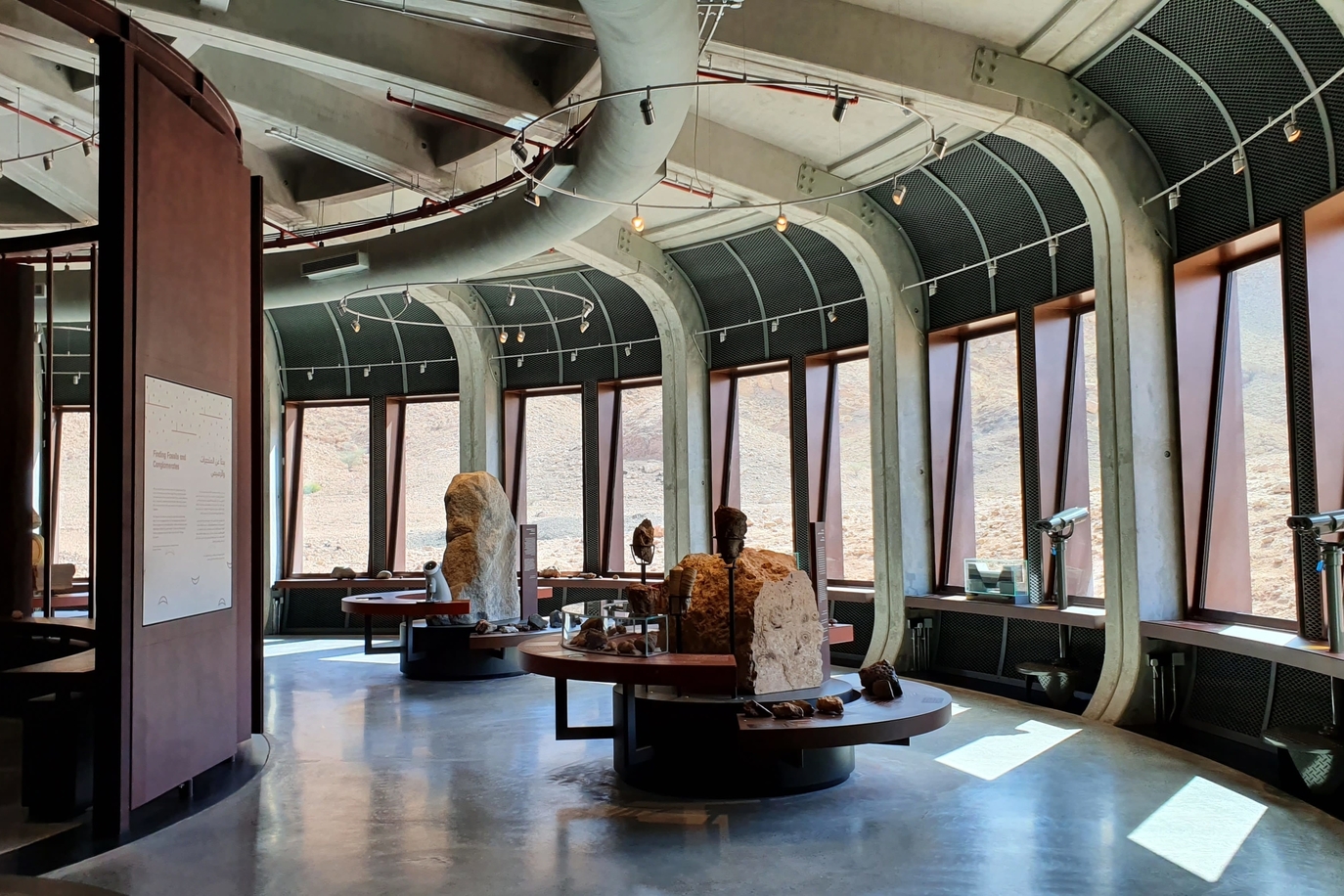 The Sharjah Ruler toured the park and viewed its geological features as well as the fossils it contains.
He was provided an overview of how the emirate of Sharjah was formed across various geological periods.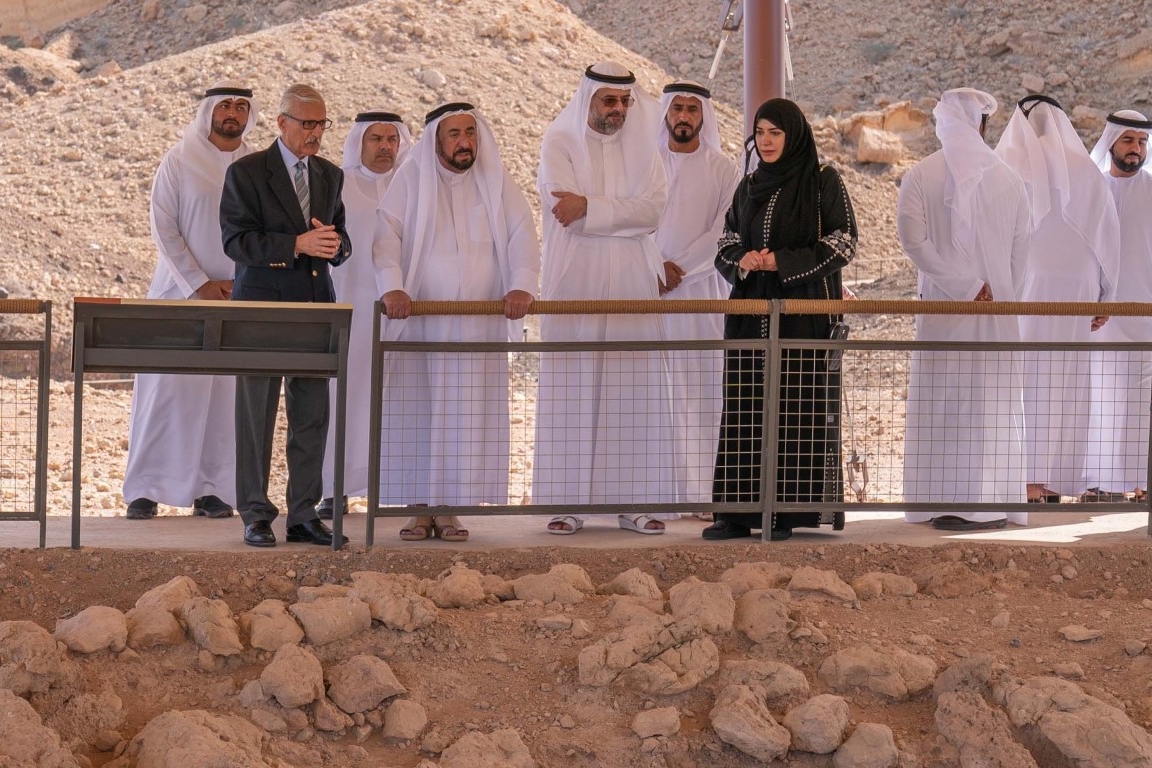 The park will provide an overview of geological features such as the Hajar Mountain range, gravel plains, dunes, and the Arabian Gulf.
The park also includes two archaeological sites that showcase the history of human settlement in the area, which dates back more than 125,000 years.