Riyadh to 'transform smartly' with increased business parks
The concept is more popular than traditional building systems owing to several factors
Global real estate services provider, Savills – has analysed in its KSA market report – the rise of business parks in Riyadh and its growing demand.
The report also highlights the entry of business sectors, completion of key infrastructure projects and its impacts on the office real estate landscape in the Saudi Arabian capital going forward.
The city's office market has seen significant changes over the past decade in terms of quality of space and geographic spread, according to the report.
In addition, the report found that the occupancy levels across office developments in Q3 2019 was at its highest for business parks at 85%; at 82% for standalone towers; and 69% for mixed-used projects.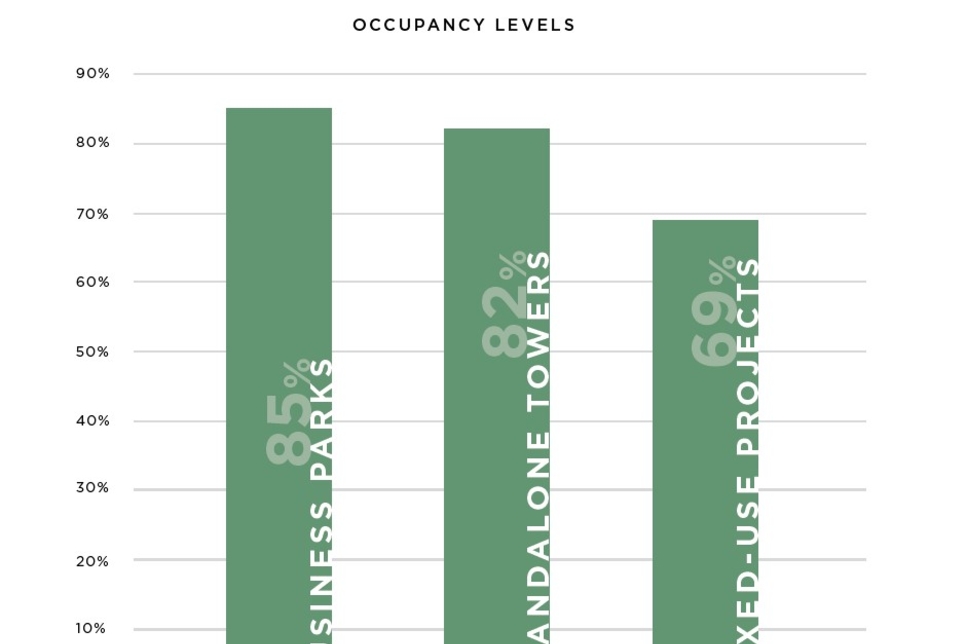 Commenting on the increasing demand for business parks within the office market sector in Riyadh, head of Savills, Saudi Arabia, David O'Hara, said: "With close to 40% of the country's population between the the age bracket of 20-40 years, it is important to incorporate their requirements while building projects. By introducing the concept of business parks, Riyadh is undergoing a smart transformation. Office spaces have undergone significant changes over the past few years, from 'cubical' to 'open plan' desk space and eventually to 'flexible' and 'co-working' spaces. This evolution has been driven by changing business requirements as well as evolving employment needs."
Read the full report here.