PICTURES: Dubai Ruler, Abu Dhabi Crown Prince at Expo 2020 deals
The agreements will provide government employees and their families an opportunity to participate in the Expo 2020 Dubai
The Vice President and Prime Minister of the UAE, and the Ruler of Dubai, HH Sheikh Mohammed bin Rashid Al Maktoum, and the Crown Prince of Abu Dhabi and Deputy Supreme Commander of the UAE Armed Forces, HH Sheikh Mohamed bin Zayed Al Nahyan, attended the signing of two agreements between Expo 2020 Dubai and the UAE ministries of Interior and Defence.
The agreements were aimed at strengthening collaboration ahead of the 173-day Expo 2020 Dubai, which is scheduled to begin on 20 October, 2020.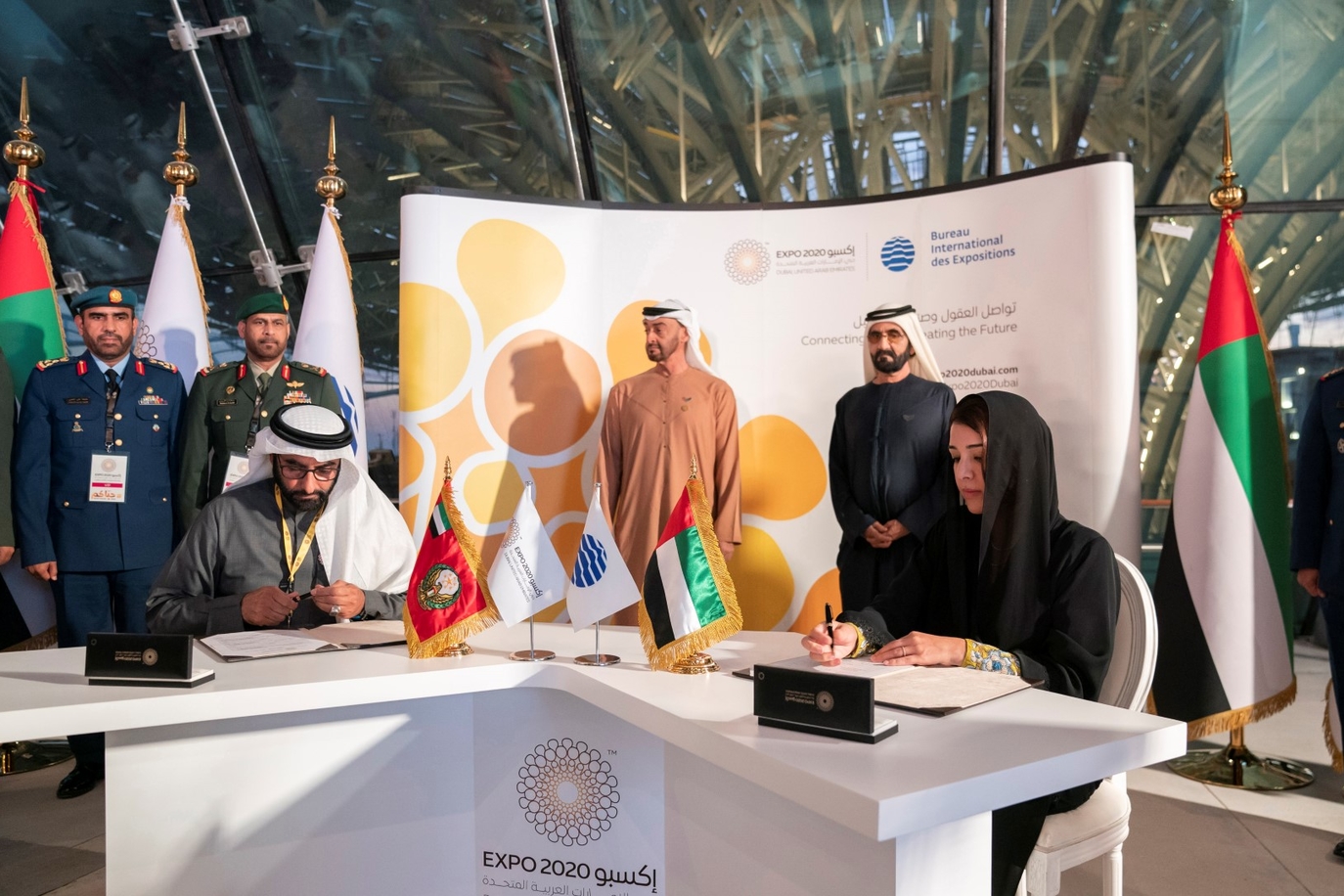 The agreements seek to provide government employees and their families with opportunities to participate in the celebrations featured at the event, according to the state-run news agency, Wam.
More than 200 countries will participate in bringing the theme of the Expo 2020 Dubai – 'Connecting Minds, Creating the Future' – to life.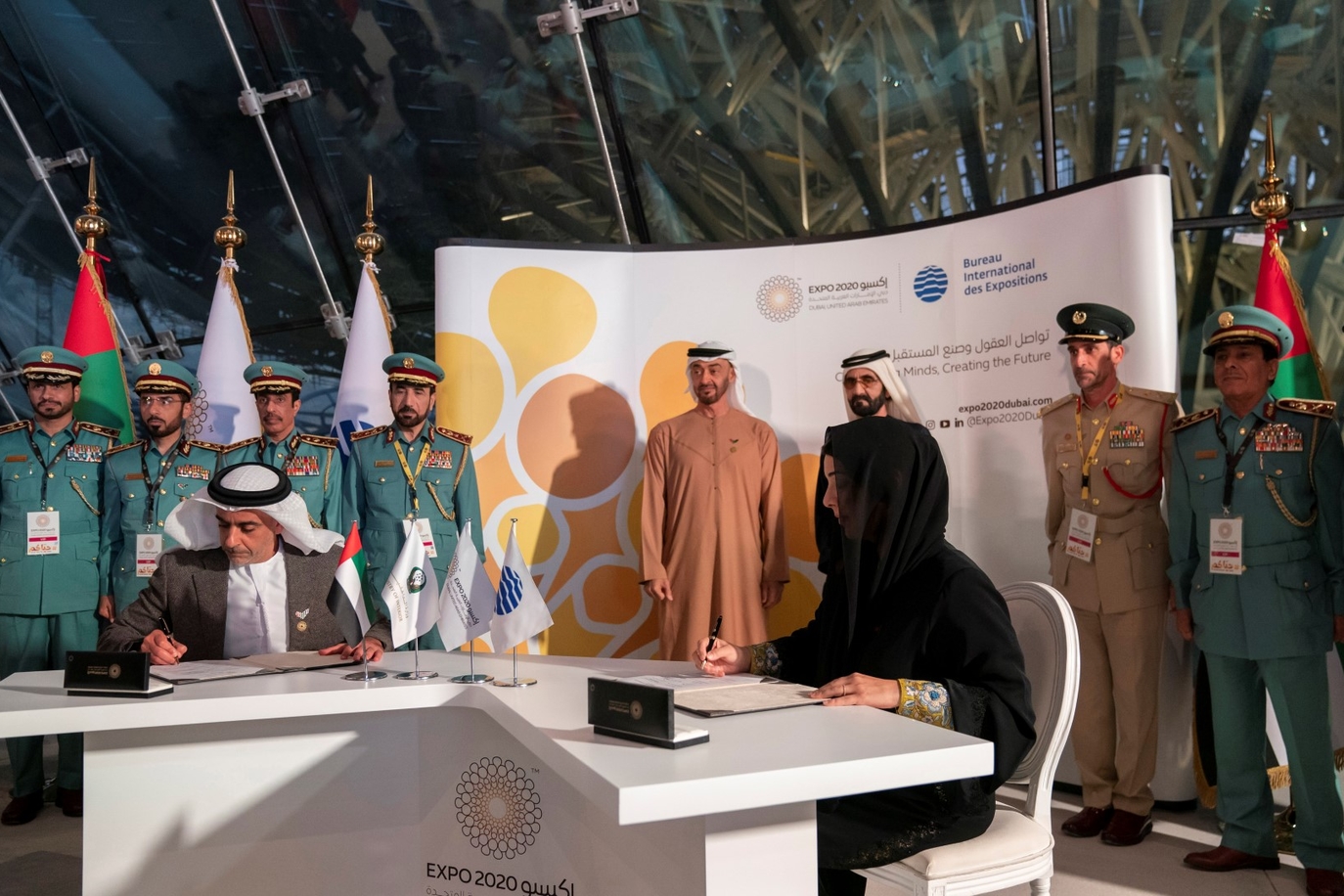 Sharing his thoughts on the occasion, the chairman of the Higher Committee of Expo 2020 Dubai, president of the Dubai Civil Aviation Authority, and CEO and chairman of the Emirates Group, HH Sheikh Ahmed bin Saeed Al Maktoum, said: "We have been, as one highly motivated team, working tirelessly for years to make Expo 2020 Dubai one of the most memorable World Expos in history. The continuing support of all government departments has been critical in our journey to achieving this goal, implementing the vision of our leadership and meeting the aspirations of our people."
HH Sheikh Ahmed added: "I would like to say welcome to all our government departments, their staff and families in the World's Greatest Show of human brilliance and achievement."