Finland's Peikko Group opens 11,500m2 premises in RAK
EXCLUSIVE: The firm's Middle East subsidiary Peikko Gulf is located in RAK Economic Zone's Al Hamra Industrial Zone
Finland-headquartered concrete connections and composite structures supplier Peikko Group opened its 11,500m2 new premises of the group's Middle East subsidiary, Peikko Gulf, in Ras Al Khaimah Economic Zone's (RAKEZ) Al Hamra Industrial Zone.
The inauguration ceremony was attended by the Supreme Council Member and Ruler of Ras Al Khaimah, HH Sheikh Saud bin Saqr Al Qasimi; the chairman of Ras Al Khaimah Economic Zone, HH Sheikh Ahmed bin Saqr Al Qasimi; Finland's ambassador to the UAE, Marianne Nissila; chief executive officer of Peikko Group, Topi Paananen; managing director, business units and member of the executive committee of Saudi Arabia's Rashed Abdul Rahman Al Rashed & Sons Group, Mahmoud Ghanayem and Pekka Ettala.
Peikko Group established Peikko Gulf in 2010 in Ras Al Khaimah, offering in-house manufacturing facilities.
In 2017, Peikko Gulf signed a land leasing agreement to increase its Middle East operations and shifted from a 2,700m2 rented facility to its independent unit covering 11,500m2 in the Al Hamra Industrial Zone, supported by the RAKEZ.
In addition to Peikko Gulf, Peikko Group's Middle East subsidiaries include Al Rashed Peikko, a warehousing and sales office, which was established in 2008 in Dammam, Saudi Arabia, born out of a joint venture between Saudi Arabia-based investment, trading, and industrial conglomerate Al Rashed & Sons Group and Peikko Group Corporation.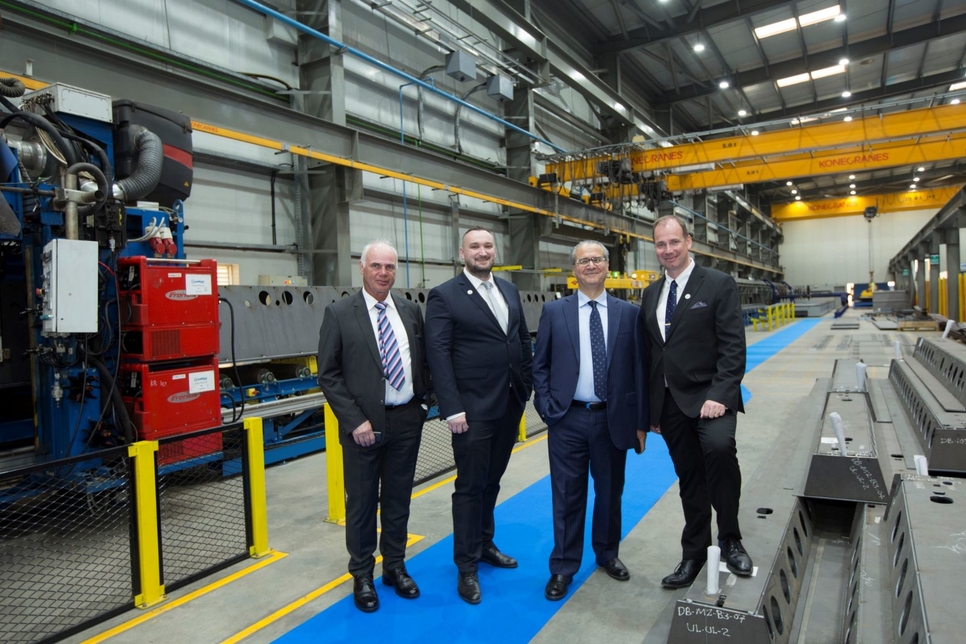 Chief executive officer of Peikko Group, Topi Paananen, visited the UAE in 2006 for the first time to gauge if Peikko's products and services were fit for the companies in the region, he said at the event.
Speaking to Construction Week about choosing Ras Al Khaimah for Peikko Gulf's operations, Paananen said: "Peikko is known to operate in small locations that offer a better quality of life and where we can target more committed people. In Ras Al Khaimah, we found a service that was flexible and straightforward. We got our first renting facility here and we also had the flexibility to expand our locations."
Peikko Group's key products include its specialised slim floor structure DELTABEAM which allows for fast, efficient and sustainable construction, as well as precast products, reinforcement systems, concrete floor products, bolted column connections, and onshore wind turbine foundations.  
Peikko Gulf's current workforce is at 85 across ten different nationalities. The company is looking to increase its workforce steadily with a strengthened focus on engineering.