Muscat Municipality achieves speedy construction transactions
The government-led initiative is aimed at simplifying procedures and developing the sultanate's municipal services
Oman's Muscat Municipality has announced that it is adopting faster systems to complete municipal transactions in the sultanate's construction sector.
The government-led initiative is aimed at simplifying procedures and developing the sultanate's municipal services, and is an attempt to 'make Oman more competitive', Competitive Oman, the official account of the National Competitiveness Office, and Muscat Municipality stated.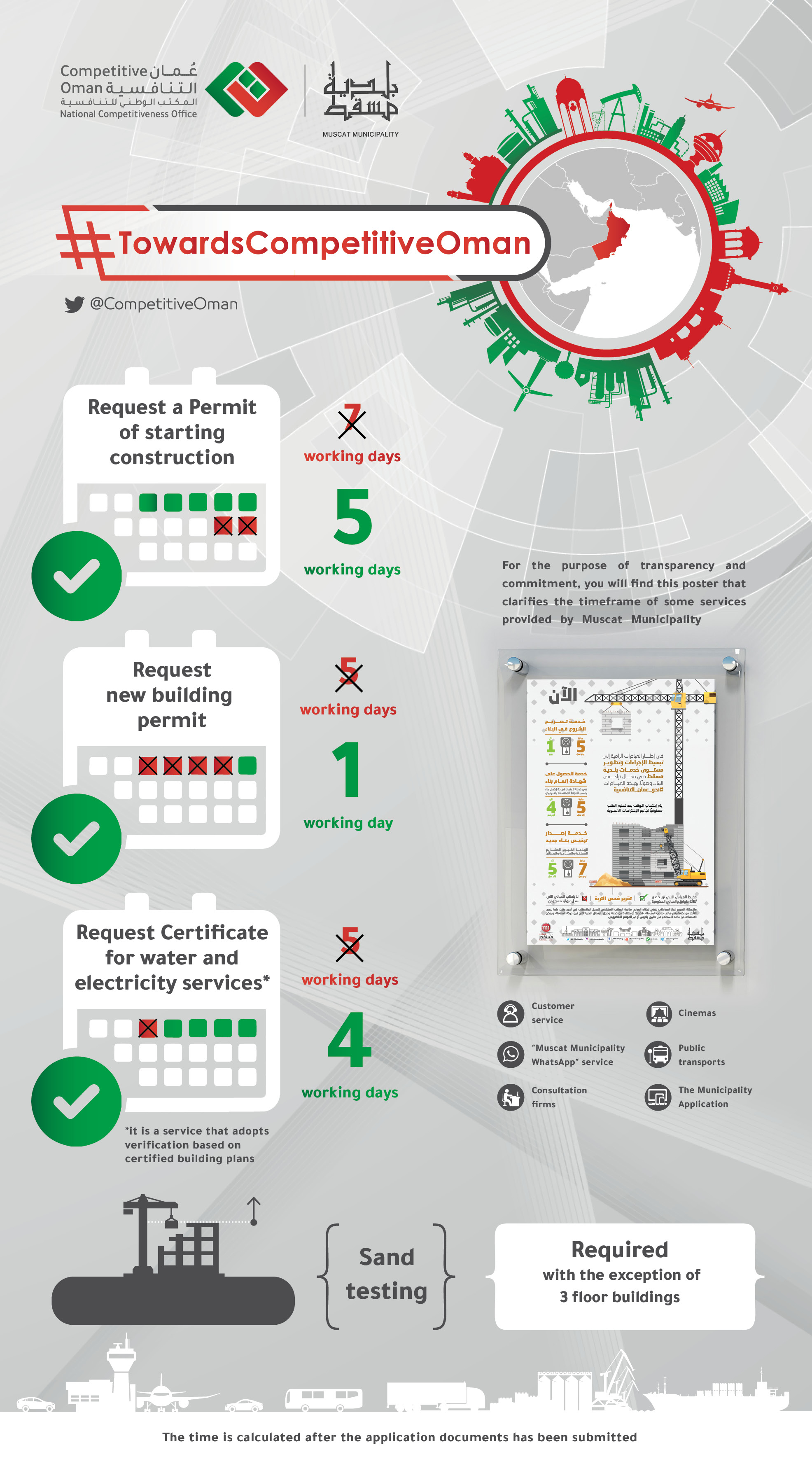 As a consequence of the initiative, the number of days taken to request a permit to begin construction has reduced from seven to five; the wait time to request a new building permit has been brought down to one working day from a previous five working days; and the time taken to submit a certificate request for water and electricity services is now four working days, compared to five working days, previously.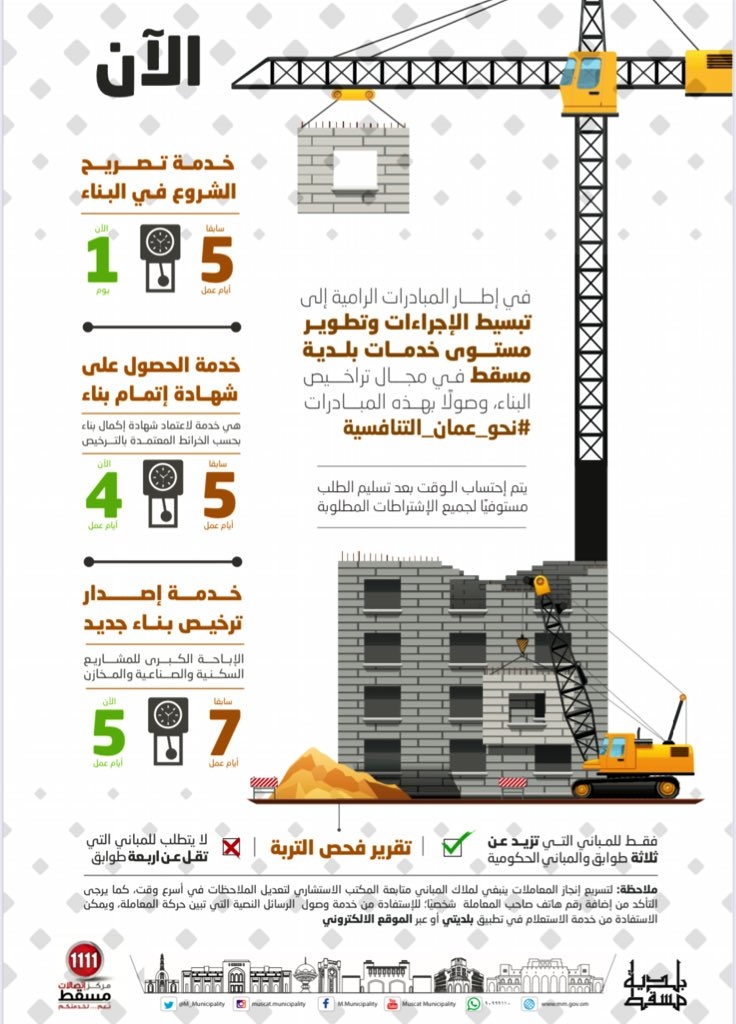 The time for each will be calculated upon submission of application documents. 
All buildings in the sultanate, with the exception of three-floor buildings, will have to carry out sand testing.