Bahrain to build region's first logistics "Smart Hub"
The logistics warehouse will be used for pharmaceuticals and food to serve the GCC
Pharmaceuticals and medical devices supplier, Bahrain MVC Global, and logistics provider, Cox Logistics Group has come together to develop the first 'Smart Hub' in the Middle East to integrate a track and trace system on a blockchain platform.
The MVC 'SmartHub' platform integrates blockchain with serialised Track & Trace, Internet of Things (IoT) sensors, and 'SmartPass' with smart contracts for compliance and government clearances, as well as Fintech for supply chain finance and cross border payments.
The 'SmartHub' will combine MVC's platform with advanced AI technologies and will facilitate both storage distribution for food, pharmaceuticals and medical supplies in Bahrain and across the GCC.
Cox Logistics Group joins MVC's existing strategic partners - value chain platform provider AVC Global and leading track and trace solutions provider rfxcel Corporation, with more partnerships expected to be announced soon, according to the statement.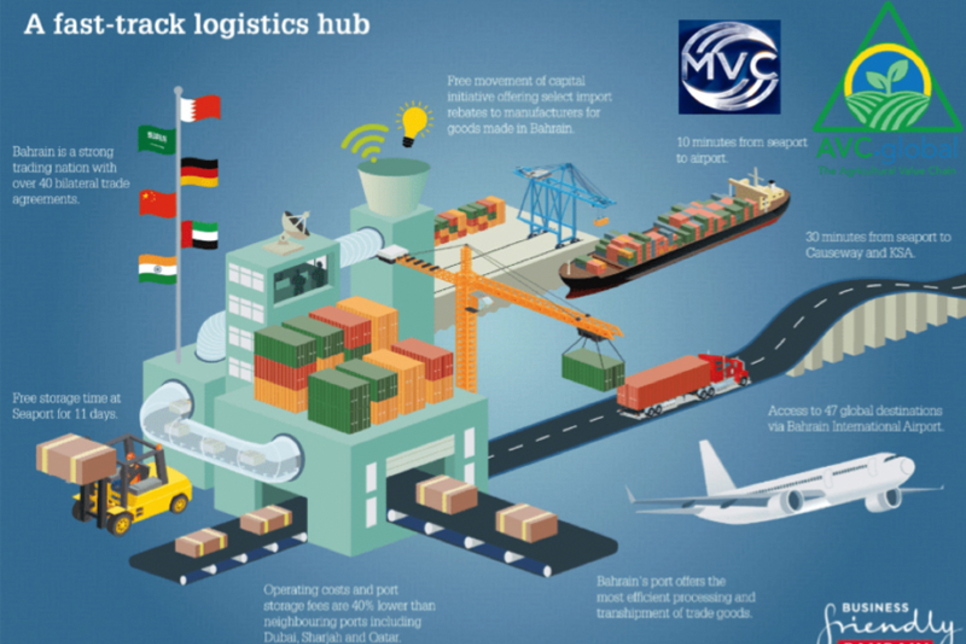 The move is part of the GCC's plans to utilise emerging technologies to ensure the speedy and efficient distribution of foods and medicines across the entire GCC as a result of the COVID-19 pandemic.
Commenting on the new partnership, Shaikha Dheya bint Ebrahim Al Khalifa's, MVC Global chairwoman, said: "Due to the ongoing pandemic, the availability, authenticity and safety of pharmaceutical and agricultural food supply chains is a more urgent priority than ever before.
She added: "We have been building a world-class team in Bahrain with a vision of positioning the kingdom as a world leader in supply chain strengthening, sustainability and development."
Cox Logistics president, Radford Cox, affirmed that the technology and this project is their chance to "touch and change the lives" of not just the citizens of the Kingdom of Bahrain, but people across the entire GCC and beyond.