The new approach to fire safety: can VR training save lives?
London-based virtual reality (VR) company OTR Ltd outlines how VR can be beneficial for preventing building fires
Often named among the major threats occurring in urban areas, fires in apartment buildings have been long devastating for the world's largest metropolises with fire services around the globe regularly facing the challenge of extinguishing blazes in high-rise blocks.
With August's peak temperatures just around the corner, what lessons have been learned?
Skyscrapers on Fire: the recent example
Early in the morning on Wednesday 6 May 2020, a fire engulfed in the city of Sharjah near Dubai.
Within two hours, civil defence units controlled the blaze and the 48-storey tower was evacuated. The police force even had to use a drone to check for anyone trapped inside. Thanks to the efforts of the fire-fighting team, only 12 people were reportedly injured with five of them having to seek medical help.
The skyscraper-studded Dubai has suffered several similar fires over the recent years, including the infamous Torch Tower catching fire on three separate occasions.
One of the reasons commonly mentioned by both the investigators and reporters is the non-fire resistant material used for the building cladding, which was allegedly to cut costs on building materials and qualified personnel, resulting, ironically, in enormous financial damages for all the parties involved.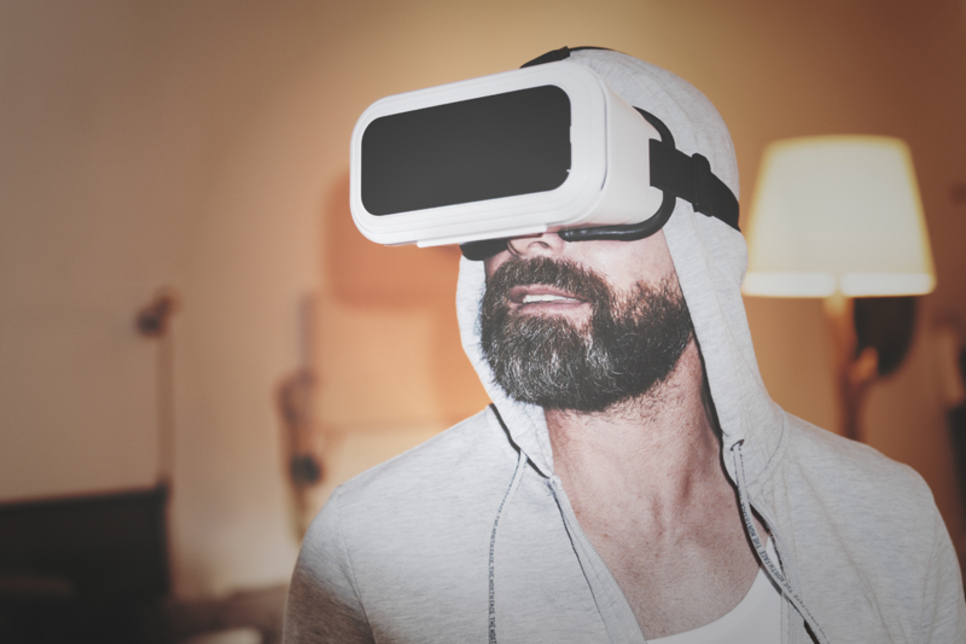 Addressing fire hazards: can VR-based firefighters' training become an answer?
With economic losses being a major issue, it's human casualties that matter the most.
The civil defence departments have long been urging residents to ensure that reliable smoke alarms are in place, and emergency phone numbers remain handy to immediately call the emergency services.
However, even if enforced by the authorities, these measures may take years to fully implement, while the need for action is evident today.
Safety and security enforcement has been long driven with new technologies, and today it is ready for the next stage of its innovation journey as Virtual Reality training is available to replace full-scale field exercises as a next level and cost-effective alternative.
With hand-tailored location-adaptable scenarios and field-tested solutions, VR simulators facilitate decision making, reduce training cost and time, help to calculate forecasts, and mitigate risks.
VR offers an increased rate of immersion and generally increases the sense of the presence of all persons involved as well as introduces to users a new way of interaction with their surroundings.
Research shows that implementation of VR technology offers a 17% increase in the speed for training and simulation tasks with trainees scoring 28% better retention and transfer tests compared to traditional training routines.
Therefore, it has been incorporated into emergency training and evacuation education programmes in several countries, including Australia and Norway.
Recent research from Lund University said: "VR safety training allows shedding light on aspects of occupant behaviour that were previously impossible to investigate under controlled conditions".
Preventing fires with VR - one building at a time
Due to the combination of a great number of hazards, the factors influencing evacuation during fires are very complex, including different ignition models, fire spread patterns, type of the building affected, the influence of these factors on pedestrian speed.
A VR fire evacuation simulator analyses these factors and combines them to simulate a real-life disaster scenario under unstable circumstances.
Adopting a VR approach to fire evacuation training means teaching the required procedures to fire brigades, tenants, or business employees, bringing to life actual scenarios in a controllable risk-free environment.
As a result, you get a location-specific action plan, which helps save time, and, eventually, lives.
Modern-day VR solutions' providers, such as the London-based VR company OTR, can fully re-create any existing facility or area to train the most efficient emergency response and evacuation scenarios.
This helps firefighting brigades, buildings' personnel, and tenants to be fully prepared for a potential hazard well before it happens.
Higher immersion has also proven to facilitate the development of trainees' procedural knowledge. For instance, having a VR-based simulation at hand for the Sharjah high-rise building would have provided the fire force with a detailed 3D model of the building, highlighting the residential areas and a detailed rescue action plan.
Fire safety as everyone's continuous concern
Apart from improving fire safety in residential buildings, VR technology is suitable for multiple applications, such as commercial buildings, production facilities, defence areas, and power supply plants.
VR evacuation simulators can be adopted by firefighters, safety services firms, security companies to control fire evacuation and significantly improve employee safety.
However, standard routines employing traditional media and techniques cannot be as efficient and long-lasting.
According to studies, immersive VR training resulted in 22% better scores of information retention and transfer. In this way, the fire fighting and evacuation personnel can learn new behaviours, drill new routines, and learn to react to threats under unpredictable circumstances.
Similar to GPS systems guiding you via the shortest path to the point of destination, VR firefighting and evacuation simulators can show the easiest and the most effective way to target safety-related concerns, offering a reliable and affordable tool to build a safer future.
For more information on OTR Ltd, then visit their homepage: https://otr.eu/