The Big 5 Saudi: Time to be "bold and brave"
CW shares all the top insights gathered from an expert panel discussion at The Big 5 Saudi event
The COVID-19 pandemic, the fluctuations in oil prices, the liquidity crunch, and downward pressures on financing, supply chain, and materials has caused the construction sector to reconsider how to face the years to come.
Yet, with the global population expected to grow from the current 7.5 billion to 10 billion by 2050, according to the United Nations, and the global economy expected to triple in size by 2050, the industry is preparing for a surge in demand for construction over the coming years.
In the Middle East, the Kingdom of Saudi Arabia has taken the lead in terms of gigaprojects and megaprojects as part of its Vision 2030, which calls for industries – including construction – to boost the GDP and diversification of the Saudi economy, by creating thousands of jobs and enhancing localisation of the workforce.
Commenting on the progress of construction within Saudi Arabia's gigaprojects – during an expert online panel discussion organised by The Big 5 Saudi in partnership with Sektor – the chief projects delivery officer at The Red Sea Project, Ian Williamson, said: "Despite the ongoing challenges, the gigaprojects are going ahead at full speed. They are all under stages of master-planning, design, procurement, and construction.
"These gigaprojects are so massive that there are hundreds and thousands of projects that are all running in parallel, but are all at different stages. If I were to speak to The Red Sea Project, specifically, there's been absolutely no let-up in the pace, despite the global pandemic that we've all been facing."
The Red Sea Development Company (TRSDC) – the master-developer behind the kingdom's 28,000km2 The Red Sea Project – has already inked contracts and long-term commitments with a number of partners, including DuBox – an AMANA Group company; Saudi's Al Majal Al Arabi; construction firm HUTA Hegerfield; Saudconsulting Services (Saudconsult); and KSA contractor Binyah, among others.
Williamson added: "All of the contractors at TRSDC have stuck to the pace. We've seen a drop-off of only about 15% in productivity during Q2 2020, despite the difficulties in getting labour, equipment, and materials, to these remote sites."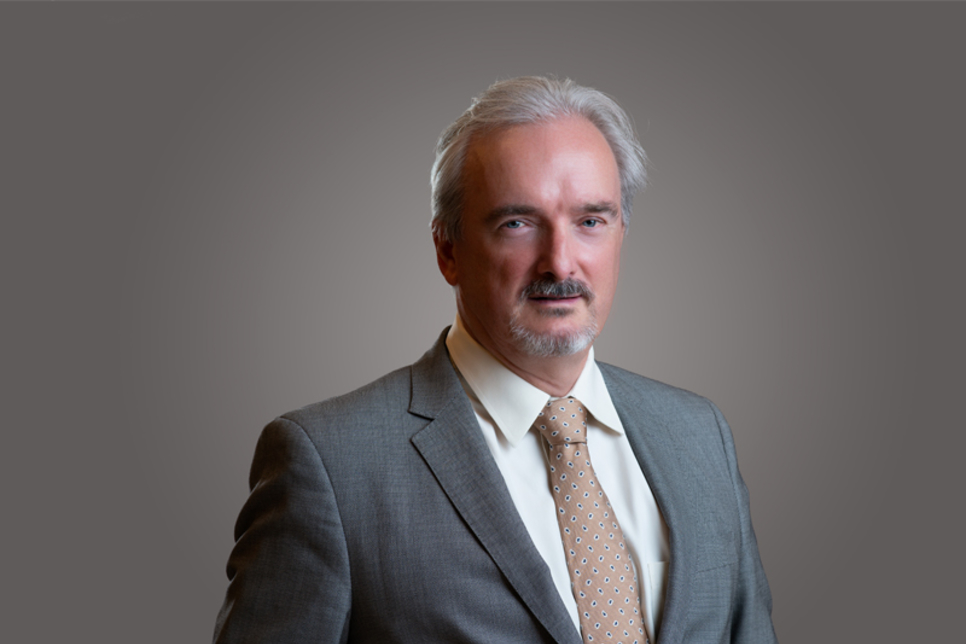 Master-developers in the Middle East, who are working on long-term projects, have already begun future-proofing their projects, and raising the standards for the rest of the industry.
Sharing his insights on the future of the construction industry, the CEO of AMANA Group, Riad Bsaibes, said: "It really takes a forward-thinking developer to think about future-proofing through technology, and do things that they have been unable to do in the past. Off-site construction does just that.
"Off-site construction is the future of construction for many reasons. Firstly, it has been enabled by the presence of BIM – we're able to put things together and model them ahead of time, lock in the design, and go ahead to production in a manufacturing environment, which allows us to be lean and efficient."
"Off-site construction also lowers the dependency on manpower. Today, we use 30% less people in DuBox than in traditional construction."
In addition, off-site construction also has minimum impact on a construction site. For instance, in a site such as The Red Sea Project – which includes more than 90 islands, mountain, canyons, dormant volcanoes, as well as cultural and heritage sites – it is of paramount importance that construction – through heavy equipment, on-site workers, and the material – have minimum impact on the natural environment.
Bsaibes added: "For The Red Sea Project, we have minimal presence at the site. Approximately 80% of the work is done at the factory in Saudi Arabia. We put together everything that is pre-designed in the factory, and ship it to the site, where it is assembled."
"Because the factory has a manufacturing set up, which is different from a construction site, we have greater control over the manufacturing efficiencies, safety, quality, ability to deliver on time, and also the ability to train people better than on construction sites."
"However, off-site construction is still in its early stages; there's a long future for it, and there are different models to do it."
Concerns have been raised about how off-site construction and pre-fabricated technologies may not cater to a region such as the Middle East, where bespoke construction is the norm; where developers and contractors like to focus on the uniqueness of design and architectural marvels.
Bsaibes explained: "We've done many projects with DuBox, and if you put them all on the same screen, they don't all look alike. While it may be true that some of the atoms – the concrete box-shaped container – may look alike, we need to understand that when we put different atoms together, we get different-looking molecules. Therefore, it comes down to creativity. It is the ability to use BIM creatively that matters, in order to have different designs of atoms, and achieve uniquely-designed molecules – or projects."
The director of innovation at MACE, Matt Gough, added: "Here at MACE, we talk a lot about moving from construction to production. While on one hand, we are trying to industrialise the products – we are trying to standardise construction so that it is more repeatable, faster, better, and cheaper; but we are also trying to industrialise the process – designing differently, curing differently, and manufacturing differently.
"There are methods of industrialising construction or moving to modern methods of construction without giving up on aesthetic quality or performance."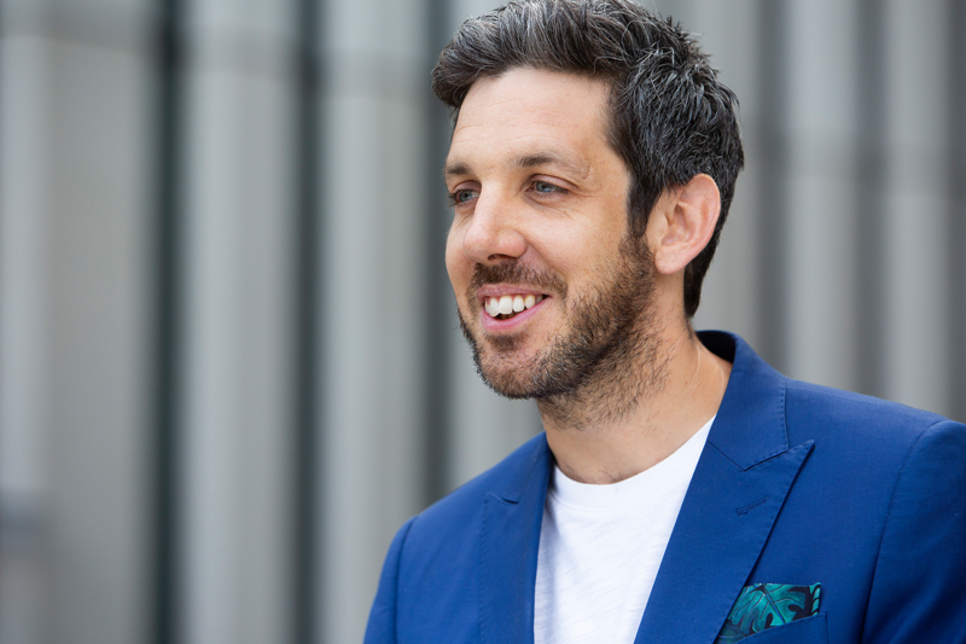 The future of construction could well be technology-driven and could rely heavily on off-site manufacturing, but at the moment, the industry just isn't there yet.
Williamson said: "We've gone around the world over the past nine months – and so have the other gigaprojects – and we've shared notes. We've canvased the capability of the off-site manufacturing market, and it is still in its early days.
"It is still simulating what happens on the construction site. In off-site construction, we can achieve results with less labour and in a more controlled manner, but the whole process still lacks automation. As owners, we reserve the right to have completely bespoke, unique products every time we construct a building."
Yet, the benefits of off-site construction in specific phases of construction is undeniable.
"It is critical for Saudi gigaprojects," Williamson added. "When we've got islands in an archipelago, developing 40km off-shore, that man hasn't touched and nature's got a strong hold, we can't afford thousands of labourers and boots landing on those islands during construction. That would destroy the very purpose of building on those islands. We have to off-site manufacture."
"We need 80% at least  of those products off-site manufactured. Historically in hospitality 20% to 30% has been off-site manufactured, but we've got much higher ambitions than that.
"Clearly, we have to build jetties, and sub-structure, but if we choose monocoque structures in place of them, we don't always have to build using pre-finished volumetric construction. We could find clever ways of bringing them to site, with low labour requirements on site.
"So, while it is indeed very early days for this modern form of construction, it is indeed the way the industry needs to move forward."
The one lesson that COVID-19 has taught the industry is that we need to stop attempting to predict what's going to happen in 10 years, because we can't predict what's going to happen in the few months ahead.
Instead, the time has come to implement the technological and work-culture changes that should have been incorporated years ago.
Gough said: "The world's just been shown that change can happen in an instant. Change has been coming for a while, and the pace of change is only going to get faster. So, we need to be in a state where we're prepared for any change."
"Also, instead of wondering 'when we're going get back to normal', we need to ask ourselves, 'was normal any good?' For the construction industry, which constantly beats itself up about how productivity is bad, and how the quality is bad, we know that normal was not good.
"Let's take time to reimagine the industry, and understand that now is the time for bold and brave," he concludes.