Happy Birthday Dubai Metro: Sheikh Hamdan, RTA mark 11th anniversary
The most advanced and modern rail system in the UAE celebrated its 11th birthday on 9 September, 2020
The Crown Prince of Dubai, HH Sheikh Hamdan bin Mohammed bin Rashid Al Maktoum, Dubai's Roads and Transport Authority (RTA) and public services company Serco Middle East (Serco ME) have marked the 11th anniversary of the Dubai Metro – the most advanced and modern rail system in the UAE.
The Dubai Metro – which celebrated its birthday on 9 September, marking 11 years since it commenced operation – also commemorates the long-standing partnership between Dubai's RTA and Serco ME, the leading operator and maintainer of the Dubai Metro since its launch in 2009.
Since 2009, Serco ME has notably delivered the launch of the Red Line Extension, a new 15km extension line linking communities in Discovery Gardens, Dubai Investment Park, and the Expo 2020 site spanning across seven stations.
Serco's partnership also celebrates a safe and healthy working environment for the passengers of the Dubai Metro. The firm has served its customers, the public, and communities by delivering 99.9% punctuality and train service availability.
11 years of #DubaiMetro, your favored travel companion in #Dubai.#RTA pic.twitter.com/7raqHr2VvG— RTA (@rta_dubai) September 9, 2020
Meanwhile, HH Sheikh Hamdan chaired a meeting of the Executive Council at The Expo Metro Station, to celebrate the 11th anniversary of Dubai Metro, and the launch of Dubai Metro Route 2020.
HH Sheikh Hamdan said: "Eleven years ago, we launched Dubai Metro, which has been a witness on the distinctive development journey of the city, where the metro was a central piece of Dubai urban boom, that made Dubai a city on the move.
"The inauguration of Route 2020 will lead Dubai towards a new phase of its journey, and reflects the leap it made in the transportation sector to keep pace with its future aspirations, as it is a model of sustainability and innovation for current and future generations."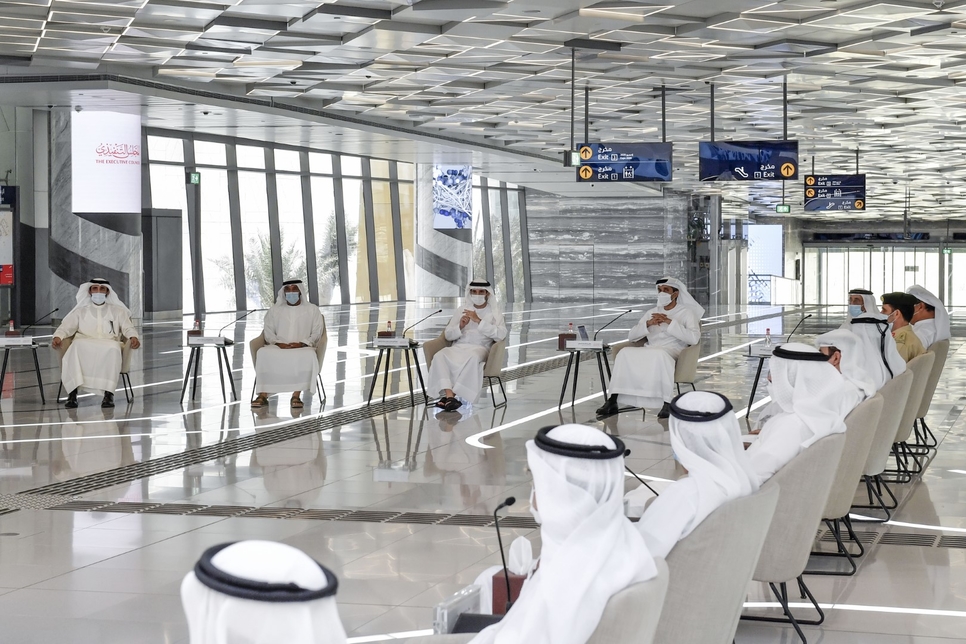 Currently, Emiratis occupy 45 different roles across the majority of departments and comprise 11% of the Serco ME's Dubai Metro workforce.
The CEO of the Rail Agency, Abdulmohsin Ibrahim Younes, said: "Dubai Metro is the backbone of the Emirate's transport infrastructure making it a key component of the emirate and a significant milestone in UAE's vision for the future. Serco brings a wealth of knowledge and global expertise to ensure we continue delivering efficient and innovative public transit systems.
"Additionally, we praise Serco for its nationalisation objectives, attracting, developing, and transferring rail knowledge to the local workforce, through various opportunities in customer services, rail engineering, and operations for career growth and development."