New Kuwait 2035 vision spurs economic diversification in 2019
GCC country's engineering milestones to be discussed at Leaders in Construction Summit Kuwait 2019 on 16 October
Construction Week's Leaders in Construction Summit Kuwait 2019 will be held on 16 October in the Dasman Ballroom of Kuwait City's Radisson Blu hotel. This year, like the previous iteration, will bring together more than 100 industry leaders to discuss the challenges concerning Kuwait's construction sector, and their experiences and bestpractices for the market.
Speaking to Construction Week ahead of the event, senior associate at UK-headquartered law firm HFW, James Plant says that international participation in the form of investment and contracting has increased in Kuwait during 2019, which has resulted in international builders seeing greater involvement in the country's infrastructure, energy, and power projects.
He adds: "The involvement of international consultants and law firms, […], is also contributing to greater certainty and increased sophistication in construction contracting."
According to Plant, Kuwait's Public Private Partnership (PPP) Law of 2014 and the $86bn (KWD26.2bn) Silk City project — Phase 1 of which includes the construction of an international airport, a rail network, and a trade zone for Mubarak Al-Kabeer Port — have been the key drivers of foreign investment in the country in 2019.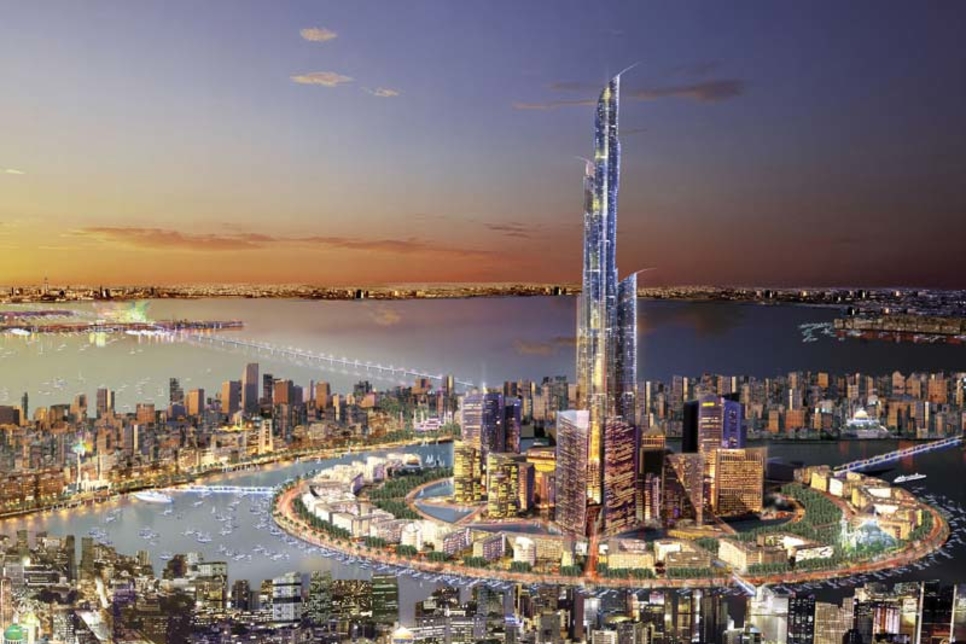 Kuwait has construction projects valued at $494.1bn (KWD150.6bn) at various stages of development, according to projects listing site, ProTenders. The Secretariat of the Supreme Council for Planning and Development (SCPD) and Kuwait Authority for Partnership Projects (Kapp) have been the country's top developers, while South Korea's Hyundai Engineering and Construction Co (Hyundai E&C) and Petrofac were among Kuwait's top five contractors.
In June 2019, $140.9bn (KWD42.9bn) projects were under construction in Kuwait, which included schemes worth $62bn (KWD18.9bn) in the oil and gas sector, $48.1bn (KWD14.7bn) were urban buildings, and $30bn (KWD9bn) were infrastructure projects.
The last 12 months have also seen major contracts awarded by Kuwait. American engineering and contracting firm Mcdermott won a technology contract for the $27bn (KWD8.2bn) Al Zour refinery project, which noted 80% completion in March this year. Kuwait Integrated Petroleum Industries Co (Kipic) is managing Al Zour's development, which includes the construction of an oil refinery, a liquefied natural gas import terminal, and a petrochemicals plant. In January 2019, Kipic said that engineering, procurement, and construction (EPC) work on Al-Zour's petrochemicals complex would complete in Q3 2023, with start-up expected in Q1 2024.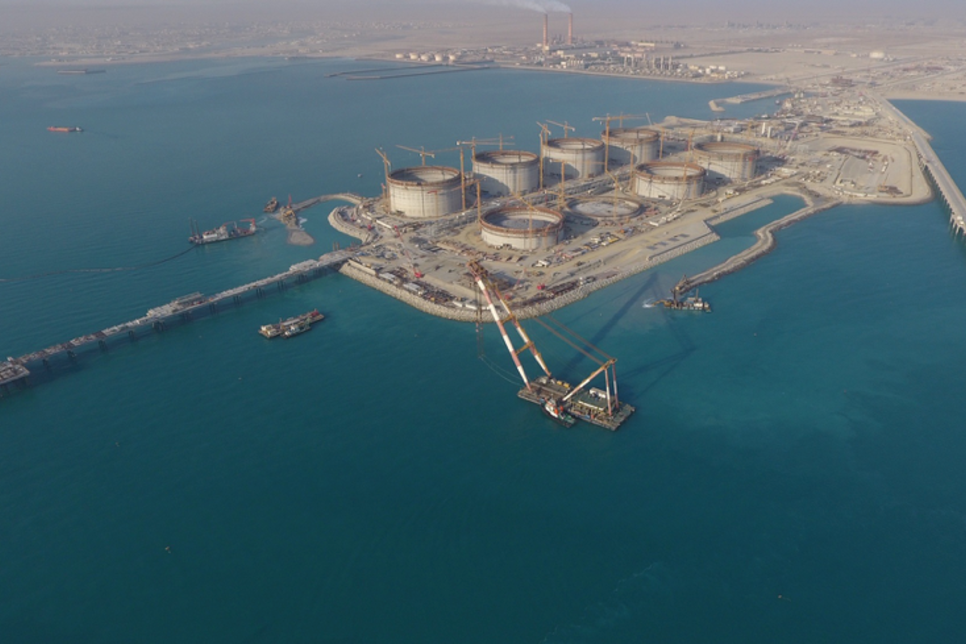 Earlier this year, the country's state-owned Kuwait Oil Company picked Indian construction and engineering firm, Larsen & Turbo (L&T) for a pipeline construction contract in April 2019, marking more oil and gas contract awards in Kuwait. Classified by the contractor as a "large" contract, which is valued between $360m (KWD109.7m and $720m (KWD219.4m), the project covered construction of a 145km-long gas pipeline and its associated facilities.
Despite the increasing number of contract wins for major projects in the country, the construction sector in Kuwait continues to face challenges.
According to Plant, "economic and geopolitical uncertainty" has slowed down  public spending on construction projects in Kuwait and across the Middle East.
He adds: "In Kuwait, this has contributed to delayed procurement of vital infrastructure projects and created uncertainty over the future of long-planned upgrades and the expansion of oil and gas facilities."
Plant says procurement processes should be streamlined in Kuwait to ensure the GCC country's infrastructure development is aligned with its plans to move away from its reliance on oil revenues. He explains that construction dispute resolution is also an industry hurdle, adding that local courts remained a preferred choice for several employers in Kuwait: 
"The use of international arbitration and alternative dispute resolution will improve conditions and increase certainty for international contractors."
Despite facing challenges, the construction industry has noted several project completions in 2019. This year, Kuwait has recorded completion on several landmark projects, including Sheikh Jaber Causeway, touted as one of the longest bridges in the world, which was inaugurated by HH the Amir Sheikh Sabah Al-Ahmad Al-Jaber Al-Sabah in May.  Seoul-headquartered Hyundai E&C and Kuwait's Combined Group Contracting constructed the 48.5km-long causeway at a cost of $2.6bn (KWD790m). 
Construction work on the causeway began in 2013 and included the a 36.1km main bridge, and a 12.4km land link, making it 7km longer than Qingdao, China's 41.6km Haiwan Bridge.
Among the projects that have noted progress in Kuwait is $4.3bn (KWD1.3bn) Foster + Partners-designed passenger Terminal 2 ofKuwait International Airport, which is being constructed by Turkey's Limak Inşaat alongside local construction firm Kharafi National, overseen by Kuwait's Ministry of Public Works.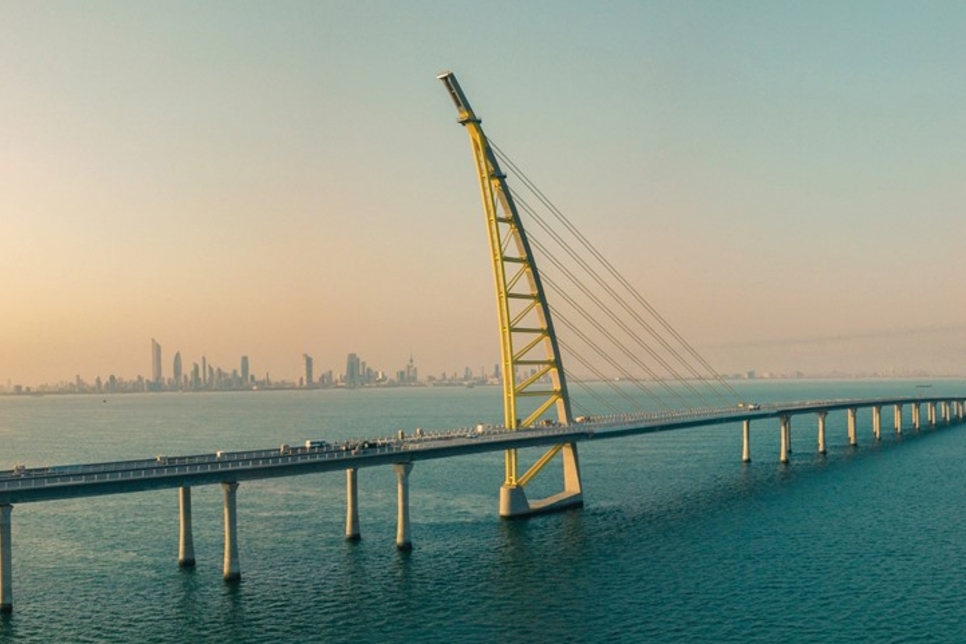 The new passenger terminal, which is scheduled to be completed by 2022, will cover an area of 70.8ha, and will have the capacity to accommodate 25 million passengers each year.
Progress is also made on housing projects, such as the South Sabah Al Ahmad residential city, and South Saad Al Abdullah city, which are being developed as part of the GCC nation's New Kuwait 2035 vision. Kuwait National Development Plan, as the long-term economic vision is also called, aims to transform the Arab country's economy, create employment opportunities, and generate additional revenue streams through a diversified economy by 2035.
Industry captains at the Leaders in Construction Summit Kuwait 2019 will discuss the ways in which Kuwait's vision can be achieved.
Supporting the 2019 iteration of Leaders in Construction Summit Kuwait are Platinum Sponsor Khatib & Alami; Gold Sponsors, BCLP and HFW; Intelligence Partner ProTenders; and Training Partner, RICS.
For more information about sponsorship and branding opportunities at this year's summit, please contact Construction Week's advertising director Riad Raad on +971 4 444 3319, or at riad.raad@itp.com. Contract Natasha Cristi at natasha.crist@itp.com to confirm your attendance at the event.