Construction, modular trends in focus on Day 1 of The Big 5 2019
Industry event welcomes 68,000 participants, 2,390 exhibitors from 66 countries, showcasing 20,000 building solutions
The 40th edition of the region's largest and most influential event for the construction industry, The Big 5, kicked off with the inaugural one-day CEO Forum.
The Voice of the Construction Industry report on current and upcoming industry trends as well as modular solutions dominated discussions on Day 1 of the event that is being held 25-28 November at the Dubai World Trade Centre.
HH Sheikh Ahmed Bin Saeed Al Maktoum, President of the Dubai Civil Aviation Authority, CEO and Chairman of the Emirates Group, Chairman of Dubai World, and Noor Takaful Insurance Company, officially inaugurated the event.
The construction industry's mega-event has welcomed approximately 68,000 participants, with 2,390 local and international exhibitors from 66 countries showcasing 20,000 building solutions and products.
For the first time, The Big 5 has also covered the full construction cycle with six specialised shows: The Big 5 Heavy, Middle East Concrete, HVAC R Expo, Middle East Stone, The Big 5 Solar, and the Urban Design and Landscape Expo.
The inaugural one-day CEO Forum set the tone for the event with a panel discussion on developments in the MENA construction industry, synergies between different stakeholders and the future of the construction industry.
The Big 5 also released its exclusive Voice of the Construction Industry report on current and upcoming industry trends, as well as opportunities and challenges faced by industry stakeholders in collaboration with GRS Research & Strategy Middle East.
The offsite and modular construction sector – which is being showcased for the first time in The Big 5's history – showcased offsite and modular construction solutions for residential, educational, healthcare, as well as commercial applications.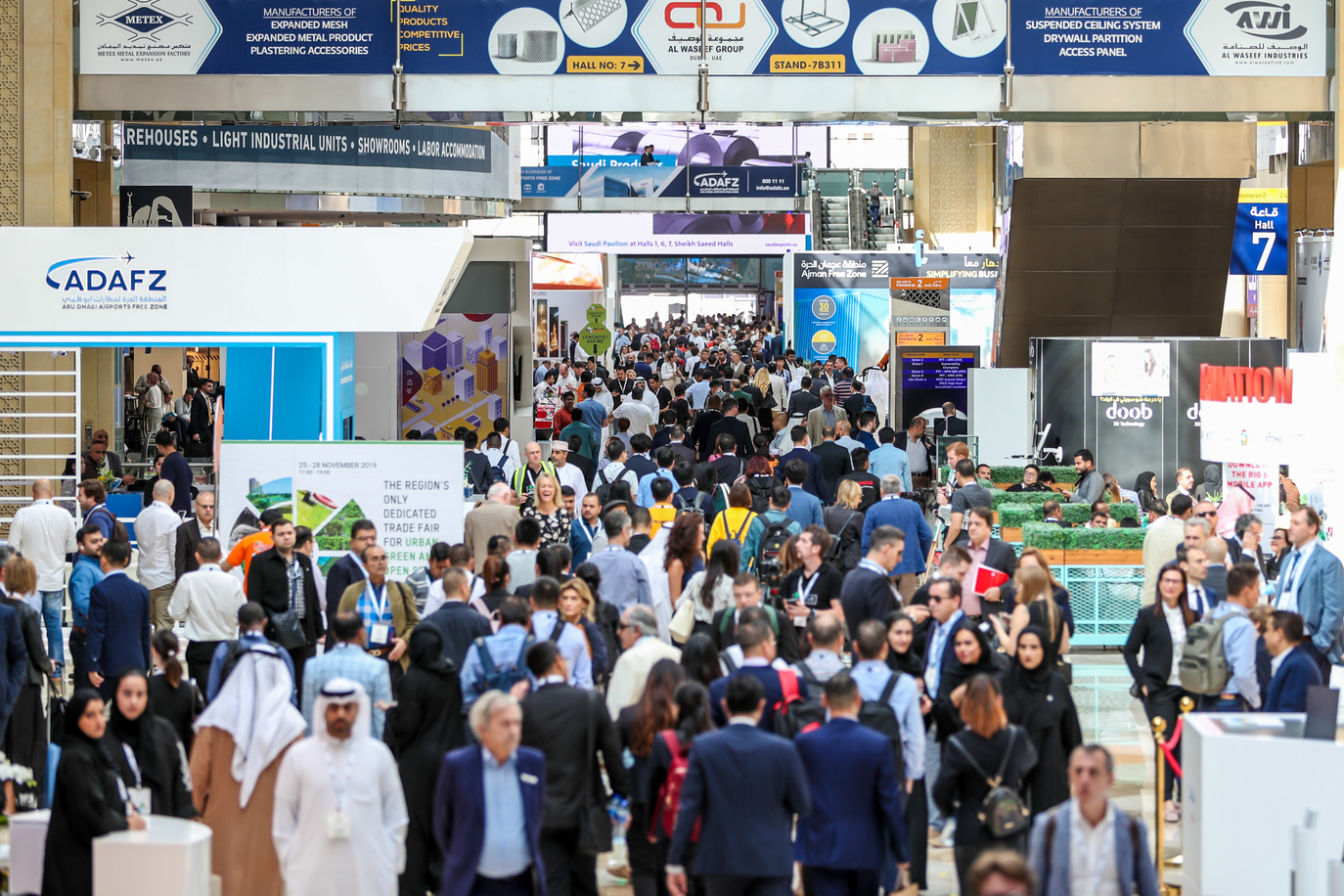 The opening day's talks focused on 3D technologies, artificial intelligence, and other technologies disrupting the prefabrication and modular construction market. MEP modularisation, as well as the role of design in offsite and modular construction, were also discussed.
With more than $800bn worth of construction contracts awarded over the last 10 years, coupled with the MENA region's pipeline of $3.7tn, stakeholders at the event discussed the whole construction cycle on mixed-used buildings, infrastructure projects, as well as the construction of apartments, houses and villas, airports, port and rail terminals, hotels and resorts, hospitals and clinics, government facilities, offices, and more.
The innovation and technology themes are still stealing the spotlight within the construction industry.
Commenting on the event, vice president of construction at dmg events, Josine Heijmans, said: "Reflecting the impressive growth of the UAE and wider region, The Big 5 has developed into the global hub for the entire construction industry it is today. In a shifting economic landscape, innovation, technology, market insights, networking, and learning are key to remain competitive. It has never been more important for the industry to come together, address current challenges and shape future strategies."