The Big 5: Day 2 sees discussions on tackling construction challenges
Digital shifts in BIM, ground improvement solutions, HVAC issues, and green solutions take centrestage at four summits
Four high-level summits, as well as hundreds of CPD-certified workshops and practical seminars, were held on Day 2 of The Big 5 construction mega-event, which will run until 28 November at the Dubai World Trade Centre, with discussions focusing on best practices and methods to tackle challenges facing the construction industry.
The region's largest and most influential event for the construction industry has welcomed approximately 68,000 participants, with 2,390 local and international exhibitors from 66 countries showcasing 20,000 building solutions and products.
Dubai's Roads and Transport Authority (RTA) in partnership with The Big 5 hosted the RTA Innovation in BIM Summit at The Big 5 Heavy, which is one of the six specialised shows covering the full construction cycle for the first time in The Big 5's history.
The RTA Innovation in BIM Summit, which ran on Day 2 of The Big 5, focused on the digital shift within BIM collaborations; Dubai's BIM roadmap for building construction; the role of connected devices, Internet of Things (IoT), and Big Data within the digital built environment; as well as legislation associated with digital implementation.
Subject matter specialists, including BIM specialist at Dubai Municipality, Ali Ismail; director of asset management at the RTA, Saeed Al Ramsi; BIM lead at Aurecon, Joylyn Dela Cruz; BIM manager at RTA, Wajdi Mereb; MEA deputy BIM director at Parsons, Qamar Raja; among others shared their insights during the RTA's summit.
The Geotechnical and Engineering Summit was also held on Day 2 in conjunction with the Deep Foundations Institute and Total Foundations Solutions. The summit hosted a broad range of industry professionals who deliberated on ground improvement solutions and grouting methods.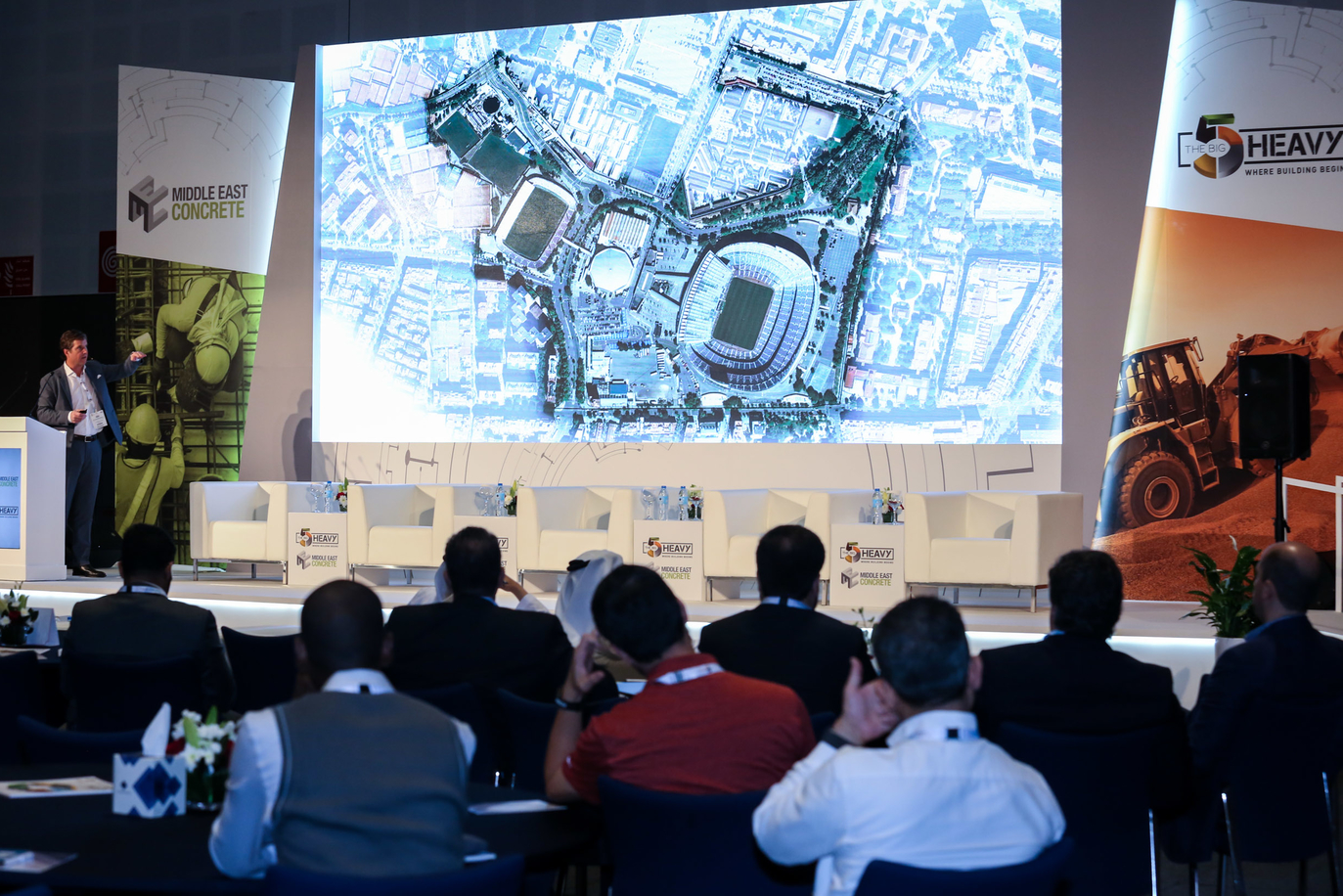 Featured for the first time this year, the day-long HVAC R Pioneers' Summit focused on projects and case studies across the MEP and HVAC R sectors. The summit examined opportunities and challenges in the industry across topics such as air quality, distributed pumping systems, innovative HVAC strategies, and green and efficient HVAC technologies.
Commenting on Day 2 of The Big 5, vice president of construction at dmg events, Josine Heijmans, said: "These high-level summits have been carefully designed to equip the industry professionals with the necessary tools to be able to meet the ever-changing needs of the construction community and to make a positive impact in the sector. The Big 5's strong focus on education and networking will foster collaboration, support best practices, and provide effective solutions to today's industry challenges."