The Big 5: Day 3 highlights hiring diversity, construction gender balance
CEO and partner at Brookson Project Management, Dr Shetha Alzubaidi said women working in construction are on the rise
Two major things that remained highlight on day three of the Middle East largest construction industry exhibition, The Big 5 were reinventing gender balance, diversity & inclusion (D&I) policies in construction, as well as promoting innovation in construction and supporting startups.
On day three the megaevent also saw awards being given away at the Women in Construction (WIC) awards and Startup City Pitch Competition. The Big 5 recognised people making a positive impact on the construction sector by fostering collaboration, supporting best practices, and providing effective solutions to current industry challenges.
Speaking about women's role in construction, chief executive officer & partner at Brookson Project Management, Dr Shetha Alzubaidi, said: "Women are often under-represented in the fields of engineering, both in the academia and in the profession of engineering. However, women working in construction are on the increase. With a concerted effort from key industry players, there is a chance that more women will view a career in construction as a great one."
WSP in the Middle East bagged the Company of the Year award or their D&I achievements, including the introduction of flexible working policies that resulted in 88% of women returning to work after maternity leave, with the firm's use of inclusive language referenced in job adverts having resulted attracting a more diverse workforce.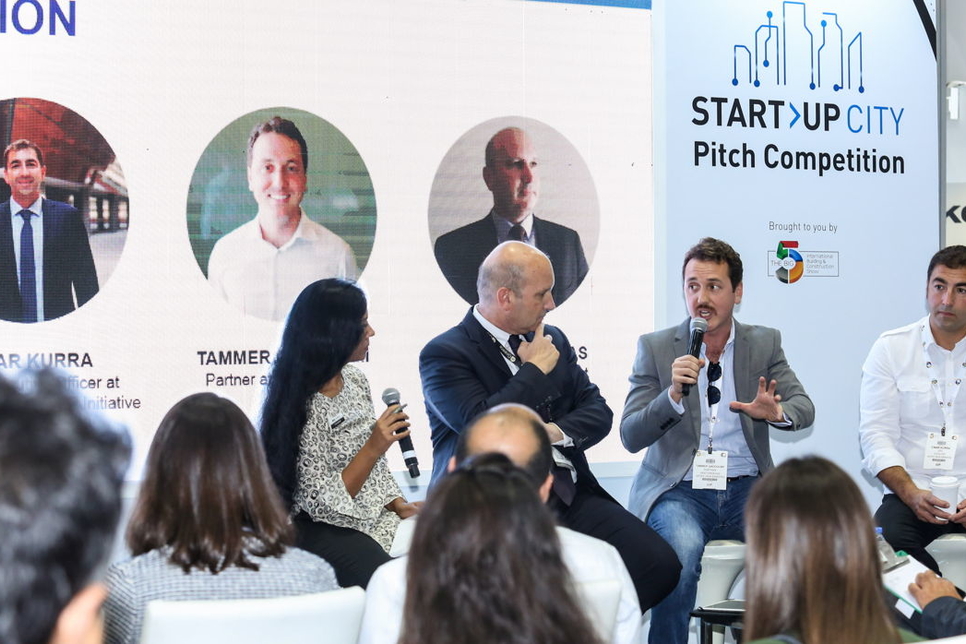 Meanwhile, the megaevent's inititive to support startups for the second consecutive year saw in the inclusion of Startup City Pitch Competition that was organized in partnership with Consolidated Contractors Company (CCC), Wamda, and Mubadala's Catalyst.
Local and international selected startups showcased innovative solutions and products at the competition.
Vice president of construction at dmg events, Josine Heijmans, said: "In a world where innovation and technology are more and more crucial to remain competitive, the construction sector is still widely considered a late technology adopter. In this context, start-ups play a truly vital role in the sustainable development of the industry, as they inject innovative ideas, creative approaches, and a good dose of entrepreneurial spirit."