The world's top 25 universities for civil engineering in 2019 ranked
From the UK to America and China to Australia, these are the top 25 schools to study civil engineering in the world
Civil engineering careers and salaries around the world are, to a great extent, decided on the basis of the candidate's alma mater, and the best university, courses, subjects, and qualifications can ensure you are in line to pick up the most attractive jobs on offer in the construction industry. 
But which college is the best to study civil engineering at, and how many years will it take you to become a certified civil engineer? Does your dream university even offer civil engineering courses? Construction Week answers some of these commonly asked questions in this exclusive article. 
In the following piece,  Construction Week rounds up the top 25 universities from around the world, according to the Times Higher Education World University Rankings 2019 for civil engineering.
The world's top 25 universities for civil engineering in 2019 are: 
University of Oxford
Stanford University
Massachusetts Institute of Technology
California Institute of Technology
Princeton University
Imperial College London
ETH Zurich
Johns Hopkins University
UCL
University of California, Berkeley
Columbia University
University of California, Los Angeles
Cornell University
University of Michigan
University of Toronto
Tsinghua University
Northwestern University
National University of Singapore
Carnegie Mellon University
Northwestern University
New York University
University of Washington
University of Edinburgh
University of California, San Diego
University of Melbourne
Please note that this list has been compiled based on publicly available information.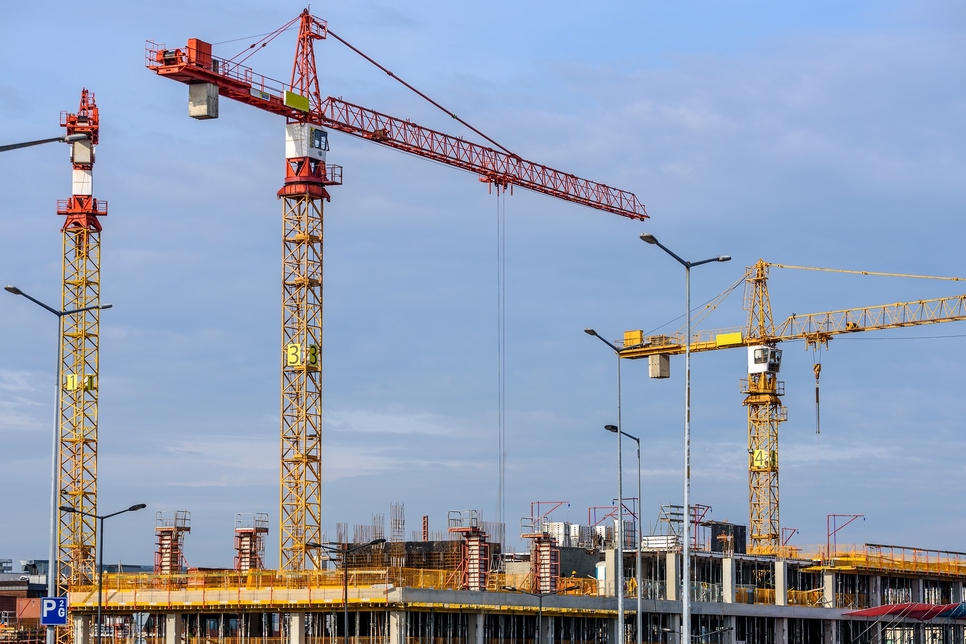 University of Oxford
University of Oxford is consistently ranked as one of the world's best academic institutions, having produced more than 30 world leaders, including 26 UK prime ministers. Its engineering science undergraduate course is ranked as the top civil engineering degree in the world by the Times Higher Education World University Rankings 2019 list. Spanning four years, the course prepares students for a career in the future of engineering innovation with a course that integrates every civil discipline for a fundamental understanding of the profession.
Stanford University
With a history that stretches back to 1885, Stanford University is one of the bastions of American academia. Prospective students have to complete a minor in either civil or engineering systems engineering, both of which are designed to provide an introduction to the fundamental laws of engineering. For the civil course, this includes architectural design, construction, and geotechnical engineering, while the engineering systems course covers environmental fluid mechanics and hydrology.
Massachusetts Institute of Technology (MIT)
MIT was founded in 1861, more than two decades before Stanford University, and is home to around 11,000 students. The university offers a general engineering course with tailored pathways that allow students to specialise in civil, environmental, or systems engineering. It also prepares students for the era of smart cities, shedding light on the proliferation of data, and the need for building more efficient and sustainable infrastructure.
California Institute of Technology
The US university commonly referred to as Caltech has a postgraduate course in civil engineering that has been listed as one of the top in the world by the Times Higher Education World University Rankings 2019 list. Only one in 10 students that apply for the course secure a spot, with the programme promising to prepare students for research and professional expertise in an age of fast-moving technology and interdisciplinary design.
Princeton University
Located in New Jersey, Princeton University offers students one of five engineering-related undergraduate courses called 'tracks', which cover architecture, environmental engineering, geological engineering, structural engineering, and liberal arts. The course's aim is to prepare students for leadership roles in the civil and environmental engineering fields by ensuring they can solve complex problems, communicate effectively, and uphold ethical standards.
Imperial College London
Regarded as one of the UK's top institutions that taught India's Prime Minister Rajiv Gandhi, as well as Sir Alexander Flemming – the inventor of penicillin – Imperial College London has a civil engineering undergraduate course ranked among the best in the country. Its broad syllabus aims to create civil engineers that can build sustainability, protect the environment, and create structures that solve major social and infrastructural problems.
ETH Zurich
Swiss Federal Institute of Technology Zurich, also known as ETH Zurich, offers a bachelor's degree in civil engineering that is predominantly taught in the German language. It offers direct access to the ETH Zurich's postgraduate course, equipping students with an understanding of competencies such as physics, hydraulics, hydrology, structural engineering, material science, geotechnical engineering, and transport infrastructure.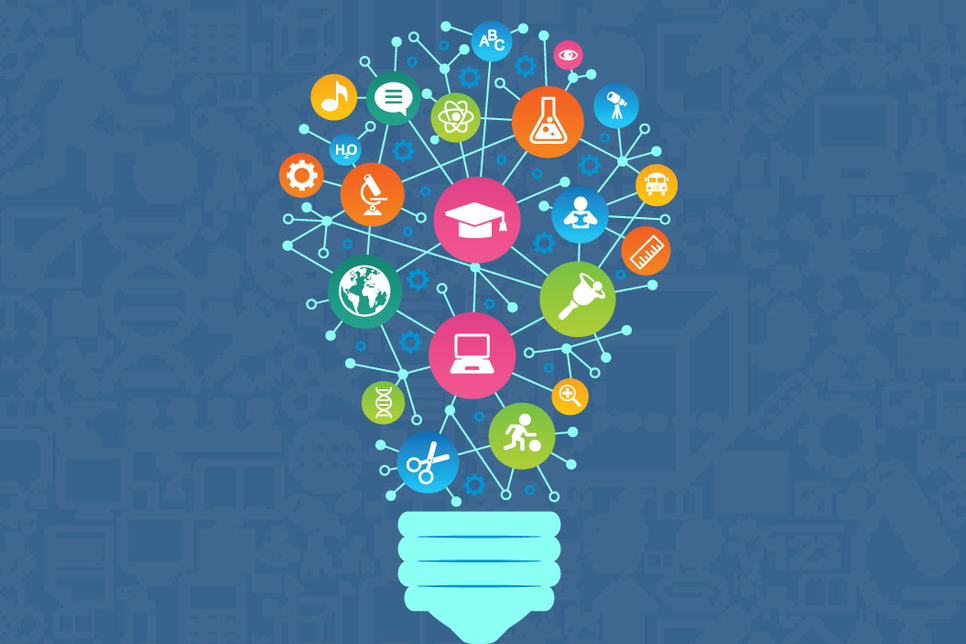 Johns Hopkins University
Baltimore-based Johns Hopkins University is another US institution that makes the Times Higher Education World University Rankings 2019 list. Undergraduates studying within the programme focus on chemical, mathematical, and physical principles, and the economic, environmental, and societal impact of large-scale projects, such as Saudi Arabia's Riyadh Metro. The curriculum is broad enough to allow students to explore other courses outside the Department of Civil Engineering, such as programmes in water supply and systems analysis.
University College London (UCL)
London's UCL was founded in 1826 and boasts an undergraduate engineering degree covering civil engineering, structures, geotechnical work, fluids, design, transport analysis, surveying, and materials. Taught by industry-renowned researches and practitioners, the course is accredited by the UK's Joint Board of Moderators and paves the way to start the process of securing chartership. It costs $12,039 for UK students and $34,804 for international students.
University of California, Berkeley
Located in San Francisco's Bay Area, University of California, Berkeley offers a four-year civil engineering programme providing students with a comprehensive understanding of engineering science, design, and practice. The course is accredited by the Engineering Accreditation Commission of the US-based Accreditation Board for Engineering and Technology (Abet).
Columbia University
Ranked as one of the top civil engineering degrees in the US is Columbia University, which has undergraduate courses in civil and mechanical engineering. Both are designed as gateways to enter the profession with sufficient understanding of real-world scenarios. Nanomechanics and biochemical engineering are explored in the mechanical course, whilst a broad spectrum of theory and design is covered in the civil engineering programme.
University of California, Los Angeles
University of California, Los Angeles, offers a broad range of educational courses for engineering. Its three-year syllabus includes civil and environmental engineering, materials science, biochemistry, soil mechanics, structural analysis, and elementary fluid mechanics. The programme aims to prepare students to take charge of the infrastructure that provides clean water to drink, unpolluted air to breathe, and safe and secure buildings to live and work in.
Cornell University
Cornell University is part of the Ivy League academic institutions in the US and boasts one of most highly-regarded civil engineering courses in North America, according to the Times Higher Education World University Rankings 2019 list. Accredited by Abet, the course has paved the way for Cornell University graduates to assume leadership positions at construction and engineering companies at the forefront of industry. Many others have gone on to create their own companies as well, data shows. 
University of Michigan
As well as grooming former US President Gerald Ford and the co-founder of Google, Larry Page, the University of Michigan schooled the voice actor behind Star Wars villain Darth Vader, Earl Jones. Its civil engineering course covers construction management, and specialises in areas such as environmental, geotechnical, hydraulics and hydrological, materials, and structural engineering.
University of Toronto 
With a campush featuring ornate architecture and open green spaces, Canada's University of Toronto is a fitting place to study futuristic civil engineering. At its St George Campus, students are taught how to devise plans to regenerate deteriorating urban landscapes and build infrastructure strong enough to withstand natural disasters. After two years of study, there is an option to specialise in urban engineering, sustainable infrastructure, or environmental engineering.
Tsinghua University
Located in northwest Beijing, China, Tsinghua University is the most highly-ranked university in Asia for civil engineering, according to the Times Higher Education World University Rankings 2019 list. The degree aims to educate undergraduates in advanced mechanics and mathematics to effectively prepare them to build the infrastructure in China – and farther afield – that cements the country's position as a global superpower. Students are also equipped with foreign language skills so they are able to support the construction of global projects.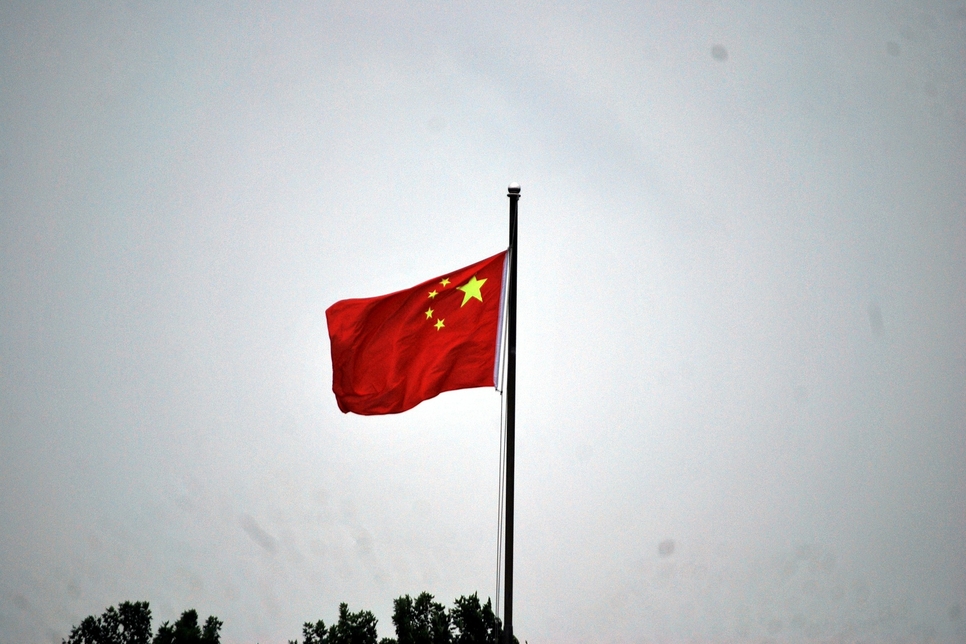 National University of Singapore
The top-ranked institute in Singapore for civil engineering by the Times Higher Education World University Rankings 2019 list is the city-state's flagship National University of Singapore. At the heart of the course is a focus on interdisciplinary design and construction of infrastructure that focuses on the need to preserve the environment in light of rapid urbanisation and rising energy costs. Students are also taught how to analyse data and extract insights that can help solve complex challenges.
Carnegie Mellon University
Located in Pittsburgh, Pennsylvania, Carnegie Mellon University is named after notable industrialist Andrew Carnegie, who established the research-heavy institute in 1900. The curriculum of its Abet-accredited civil engineering undergraduate degree focuses on design and teamwork, encouraging students to study or work aboard, and participate in research projects.
Northwestern University
McCormick School of Engineering and Applied Science at Northwestern University in Illinois, US, has an Abet-accredited course that acts as a bridge between science and society, according to the university. As well as learning the basic laws of engineering, students are trained to develop computer models and carry out analytical experiments to stress-test infrastructure systems.
New York University
As one of the largest private higher education institutes in the US, New York University is a well-regarded establishment that boasts campuses in Abu Dhabi and Shanghai. Its civil engineering course is a practice-oriented pathway that encourages students to be considered among the ranks of builders that have had a hand in building the Roman aqueducts, Hoover Dam, and John F Kennedy International Airport.
University of Washington
University of Washington's 283ha campus is the home of an Abet-accredited civil engineering undergraduate degree. Among the programme's modules are transport, water quality, infrastructure that can withstand earthquakes, and advanced systems to help future cities become more sustainable and energy efficient.
University of Edinburgh
The only academic institution from Scotland, UK to make the top 25 in the Times Higher Education World University Rankings 2019 list is University of Edinburgh's four-year undergraduate course. From bridges to buildings and water treatment to waste management, the course equips students with the skills required to build critical infrastructure, and focuses on the evolving nature of sectors such as road and rail transport, tunnelling, and structural fire engineering. 
University of California, San Diego
Another top-25 educational facility for engineering is University of California, San Diego. It is estimated that the university's research-focused approach, which receives significant public funding, has led to the creation of nearly 30,000 jobs. The structural engineering course is designed to ensure students can design and analyse complex structures in areas such as aerospace and offshore oil and gas fields. All pathways within the course include sessions for lab experimentation and engineering design.
University of Melbourne
Rounding up the list is University of Melbourne, Australia, which was founded in 1853 and is consistently ranked as one of the top higher education establishments in the world. The university claims to have an unparalleled three-year curriculum that trains engineering students on how to design earthquake- and blast-resistant structures, manage water supply and transport, and become future leaders in either civil or structural engineering.