Mechatronics are essential for engineering factories of the future
Bosch Rexroth's Ahmad Rayyan explains why linking mechanical and computer engineering is essential for future engineers
Ahmad Rayyan, business development manager at Bosch Rexroth Middle East, discusses the potential for applying mechatronics within the GCC's engineering space, particularly in the UAE.
This article was originally published by Construction Week's sister title MEP Middle East.
Mechatronics is not a specialty within engineering that you come across everyday, but as more and more devices are connected to the internet, the significance of increased collaboration between mechanical, electrical, and computer engineering is increasingly pushed to fore. This also shines a spotlight on building an understanding of the interconnected dynamics of these previously isolated departments within engineering.
WHAT IS MECHATRONICS?
Mechatronics is part of every device you see around you, right from the complex computing systems to your coffee-maker, and conceptually entails the linking of electronics to mechanical systems. 
It goes without saying that students in engineering need to experience science in the most practical of terms, as well as in the context of technological advances within the industry.
At Bosch Rexroth, my team and I have been working to highlight the importance of building an understanding of mechatronics at the grassroots, and also open minds to possibilities presented by such collaboration.
Further innovations can be achieved through scaling and combining elements such as mobile applications, machinery applications and engineering, factory automation, and renewable energies.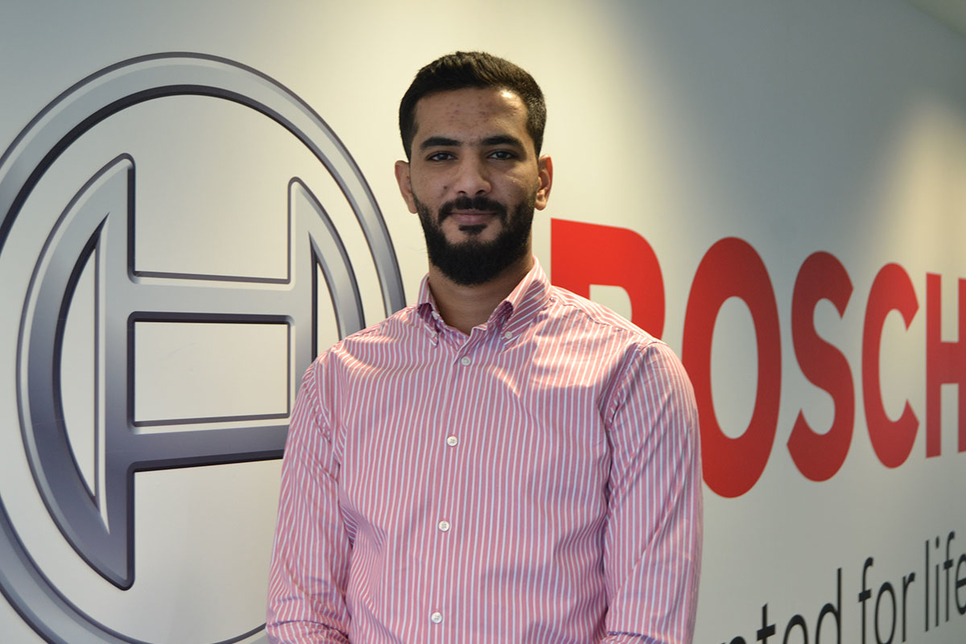 Today, with an ever-increasing focus on artificial intelligence, the design of mechanical components within a factory must be performed together with that of the electrical or electronic, as well as computer control aspects, to make up the complete system.
These components must be planned knowing that, at some point in time, the device or machine will serve a purpose beyond its original function, and act as a source of information.
WHAT ARE THE BENEFITS OF MECHATRONICS?
The industrial landscape within the UAE is fast evolving, with an increase of 290% business licenses issued in 2017 over the previous year.
As customer and consumer needs evolve, a new wave of tailored systems and services is coming to the fore. 
The engineer of the future will have the ability to develop the skills that can bring together not just the technology's original functions, its finer details and factors as well.
This includes factors such as hydraulics, electric drives and controls, gear technology, and linear motion and assembly technology – all of which can be controlled from a singular source.
Within education curriculums, ready-to-use mechatronic training systems are the ideal platforms to learn how different technologies work together in a real application.
With the technology available for it, engineering faculty can today use the modules to customuise training systems and individual learning paths for students. The benefit is that such an integrated teaching approach doesn't stop at the devices, but instead begins there.
Recent studies indicate that the UAE's diversification efforts make it among the top high-potential economies ranked in terms of production readiness. It targets to increase manufacturing's GDP share to 25% by 2025.
The UAE's Ministry of Education has revealed the results of its Majors in Demand study for 2018, which indicate that engineering specialisations come out on top in terms of employment opportunities.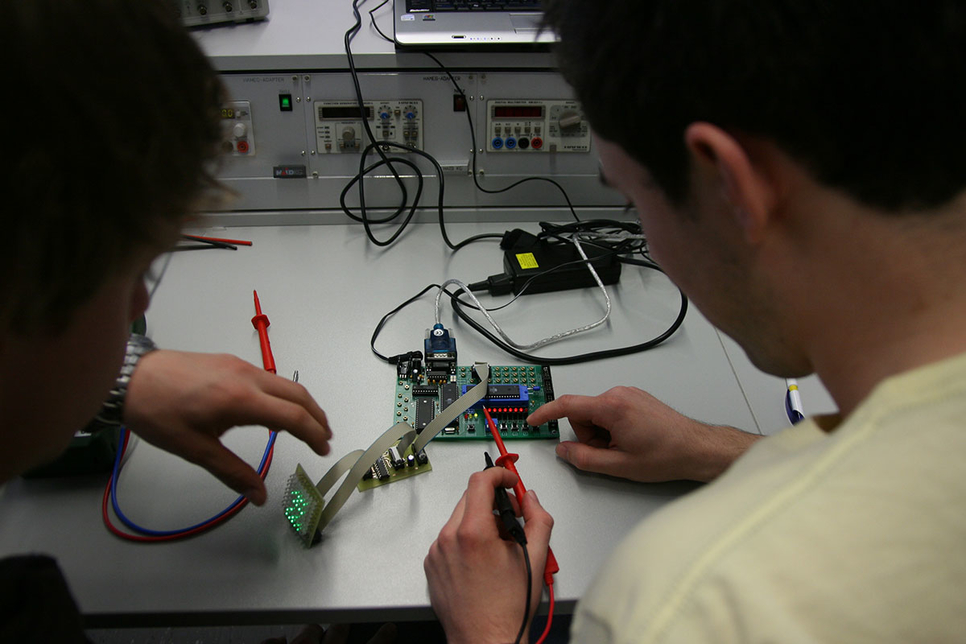 As more manufacturing and design becomes localised in the Middle East, it is encouraging to see more and more universities and educational establishments respond to this need, although through rather different approaches.
Going beyond project-based classroom learning, with internet of things-focused training at universities already in motion, engineers are learning how adding a software layer to what used to be just machines will benefit the future.
At an operations level, within the manufacturing industry, IT and production streams will therefore need to work closely, including the coordination of tasks and the understanding and analysis of data.
THE FUTURE OF MECHATRONICS
Prior practical knowledge of science will equip factories of the future through increased efficiency and a better utilisation of the workforce and resources. It will also help bridge any gaps between academics and management, the operations team, and the wider workforce.
Mechatronics at institutions also encourage new ideas and greater inter-departmental collaboration, thus driving further innovation within robotics, control systems, electro-mechanical systems, and shared ideas between specialisms.
With a background in mechatronics, engineers can do quite a bit across multiple engineering disciplines and have a solid base from which to grow.