Oman's Douglas OHI delivers hand, fire safety training in Duqm, Sohar
PICTURES: CW Oman Awards 2019's winner for HSE Initiative of the Year delivers key training courses at Duqm, Sohar sites
Omani construction contractor Douglas OHI – winner of Construction Week Oman Awards 2019's Health and Safety Initiative honours – announced it had recently concluded separate health, safety, and environment (HSE) awareness sessions focusing on hand safety and refresher fire prevention training at its sites in Duqm and Sohar. 
In Duqm, Douglas OHI's fire prevention training focused on protection requirements to be implemented to ensure fire safety on site, and best practices to prevent fire incidents.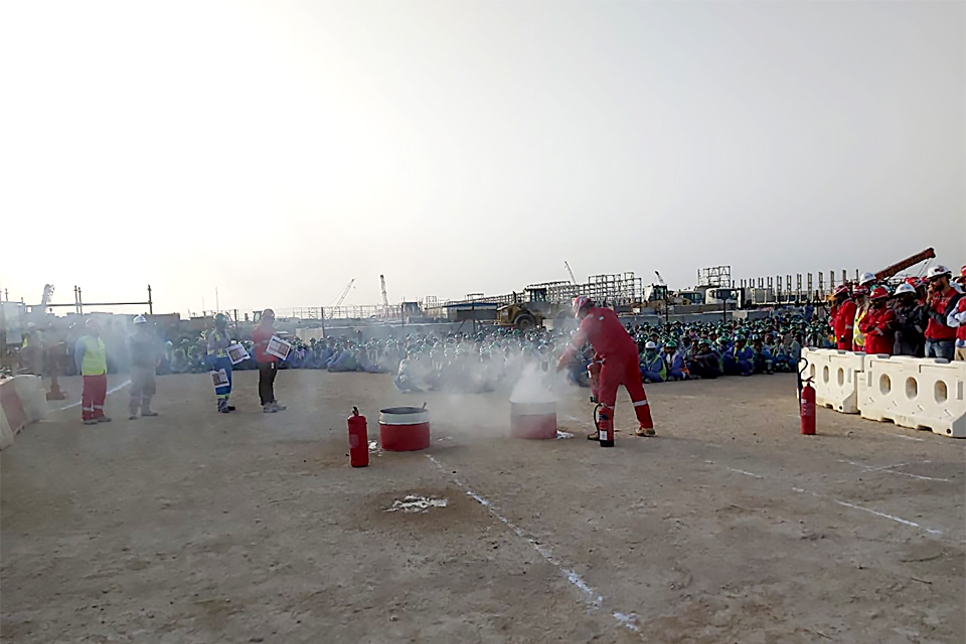 Douglas OHI's fire safety training session also focused on the development of a culture encouraging safe behaviour, and how to react in the event of a fire emergency, as well as potential consequences.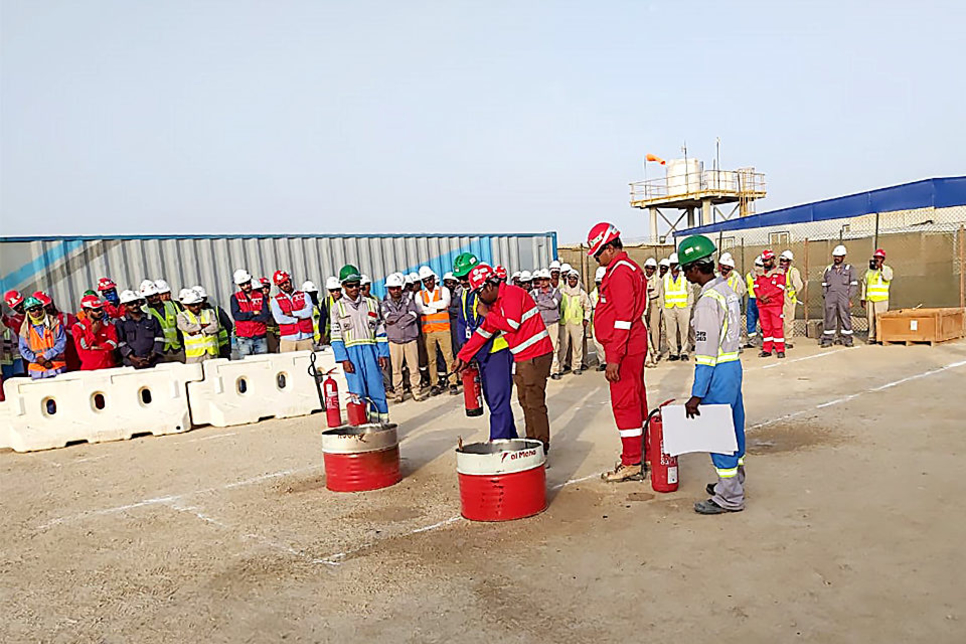 English-, Arabic-, and Hindi-language supporting material was provided to the workers, the contractor revealed.
"Through role plays and sharing best practices with each other, all onsite personnel are aware of their responsibilities regarding health and safety allowing them to perform their jobs safely," Douglas OHI said in a statement on its website.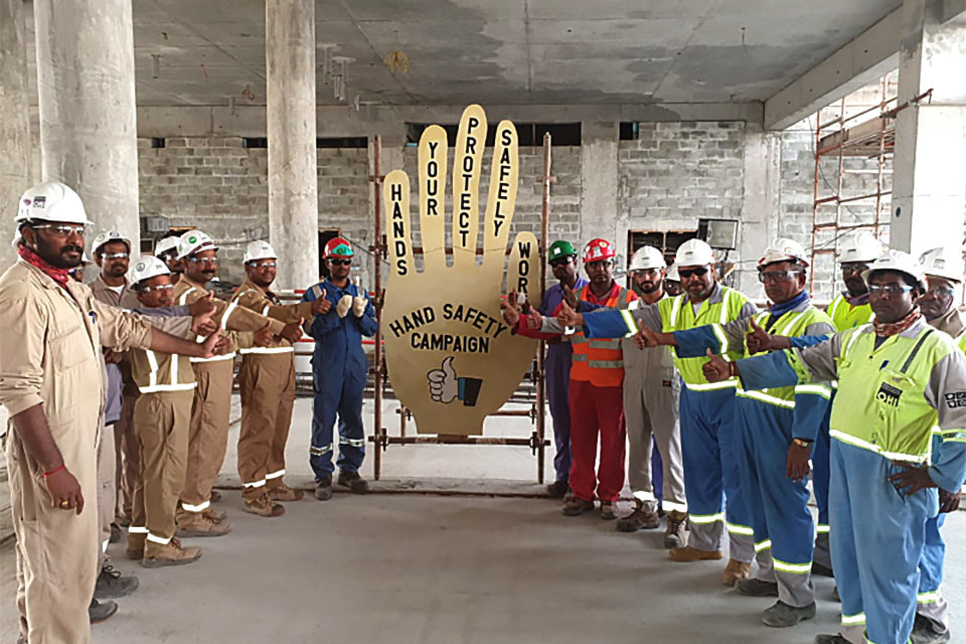 Douglas OHI delivered hand safety training sessions at its integrated HSE building project in Sohar, where role plays were conducted to remind employees about "how important their hands are, and how complacency in the workplace can lead to accidents and injuries which can result in permanent, life-changing consequences".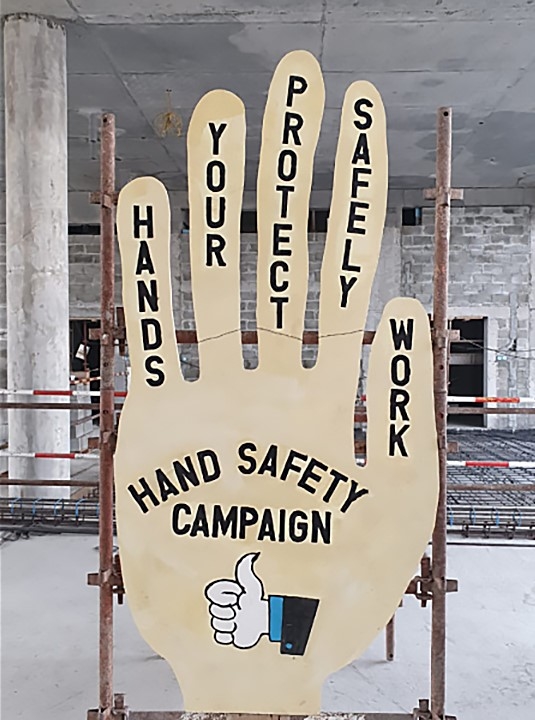 The contractor said employees were reminded of preventative measures to ensure hand safety, such as "following work practices, [and] being aware of the job tasks, equipment and materials that can create a risk, as well as knowing the steps to be taken to prevent injuries".