RICS's Rob Jackson says training needed to close skills, talent gaps
EXCLUSIVE: Jackson outlines how the recruitment market will impact future built environment professionals
Royal Institution of Chartered Surveyors' (RICS) managing director for Europe, Middle East, and Africa, Rob Jackson, shares his views on the Middle East's construction job market, building information modelling-led (BIM) jobs, and ways in which the regional skills gap can be filled. 
What is your assessment of the construction skills market in the GCC at present?
The demand for qualified experienced built environment professionals is growing across the region, and we continue to see a healthy pipeline of candidates seeking professional qualifications.
While regional governments continue to drive their nationalisation programmes, we will see many nationals looking to upskill and gain experience and qualifications to give them a competitive edge in the market.
What are some of the key skills that you think will witness high demand in the GCC over the next 12 months?
Emerging technologies such as BIM, drones, and automation are changing the nature of work, creating new jobs and opportunities as we progress into a more digitised future. As we continue to experience the evolution of the sector, we will see a high demand for professionals who are technically skilled and can employ industry best practices in their projects.
Construction professionals also need to look at how to develop 'soft skills' such as negotiation, influencing, commercial awareness, and collaboration. Over the last few quarters, we have noticed market sentiment, as reported by the RICS Construction and Infrastructure Survey, suggesting there is an increasing demand in Oman, the UAE, and Saudi Arabia for qualified quantity surveyors, skilled tradespeople, and qualified BIM managers.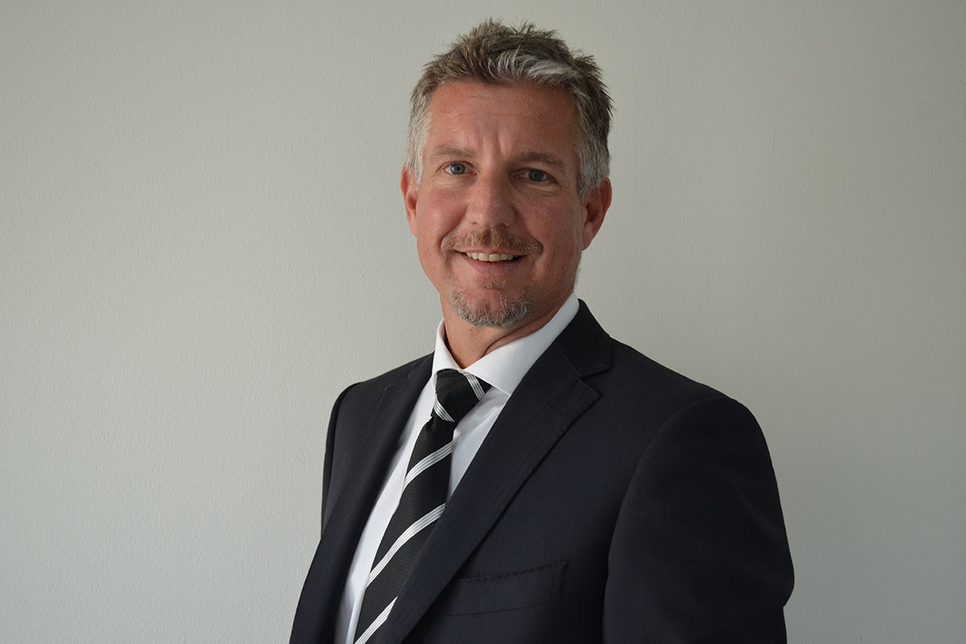 What are the key roadblocks faced by construction professionals in the workplace, and how can appropriate training help overcome these?
To keep the industry on target, construction companies need to look outside the norm and embrace more modern techniques. In order to make the most of new industry methods, it's vital that either existing talent is upskilled, or new talent is found to close the skills gap.
Competency-based training can ensure professionals are working to consistent standards and methodologies, which increases efficiency and productivity while also mitigating risk. Keeping up-to-date with market trends is becoming a critical part of job security for professionals.
Which GCC construction markets do you expect greater hiring activity in during Q4 2019 and 2020?
We are seeing an abundance of activity across the region, with Expo 2020 Dubai continuing to be a focus for the UAE, and Saudi Arabia working towards Vision 2030.
With a number of projects under way and new ones being announced, we expect Saudi Arabia to be a booming market and the hub of significant activity in the region.
What has RICS launched for the Middle East so far in 2019, and what are the organisation's plans for Q4 2019 and 2020?
Over the next year, we will continue to work with key stakeholders and regional governments across the region to ensure the construction and real estate sectors are underpinned by professionalism and ethics and encourage a collaborative contracting environment.
Recently, we have assisted Bahrain's official Real Estate Regulation Authority (Rera) with establishing the Bahrain Valuation Standard (BVS) which fully incorporates the latest International Valuation Standards (IVS), RICS Redbook, and specific Bahrain laws to ensure international valuation best practice is being applied in the Kingdom. We aim to assist other government bodies to implement similar standards based on international best practices.
We continue to work with the coalition partners to develop International Construction Measurement Standards (ICMS 1 & 2), which now includes lifecycle costing to ensure transparent and consistent project cost data. The standard, together with our data products provides a unique insight into global construction project cost benchmarking.
We are also working globally with relevant stakeholders to harmonise standards on global issues facing cities and urban planning such as fire safety, strategic facility management, and sustainability.