PICTURES: Douglas OHI carries out chemical spill demo at Duqm
The team tested the plan, equipment, and capabilities of the response team, and practised skills required in an emergency
Muscat-based construction company Douglas OHI has carried out an environmental spill demonstration campaign at its project site in Duqm.
The purpose of the campaign was to demonstrate the steps that should be adopted in case of a chemical spillage at the site.
The team was able to test the plan, equipment, and capabilities of the response team, as well as practicing skills required in an emergency.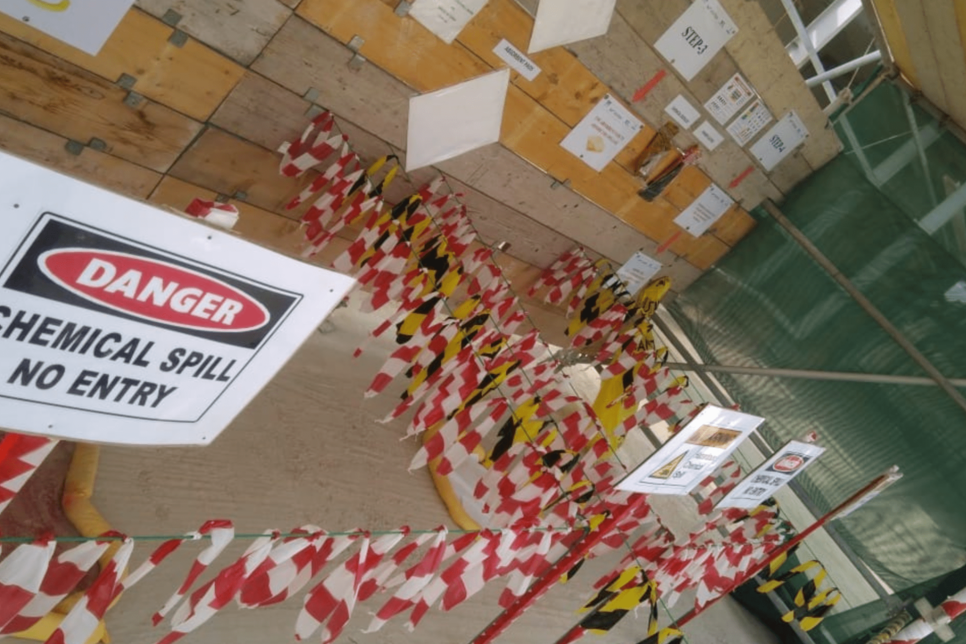 The environment spill demonstration campaign created avenues for challenges to be identified, which will be reviewed for any recommendation for improvement, as part of the firm's continuous effort to protect the environment.
The construction firm is a strong proponent of health and safety awareness and has conducted several campaigns for its employees covering topics such as plant and equipment safety; fire extinguishing training; safe lifting operations; excavation and soil backfilling safety; fire drills; and water conservation.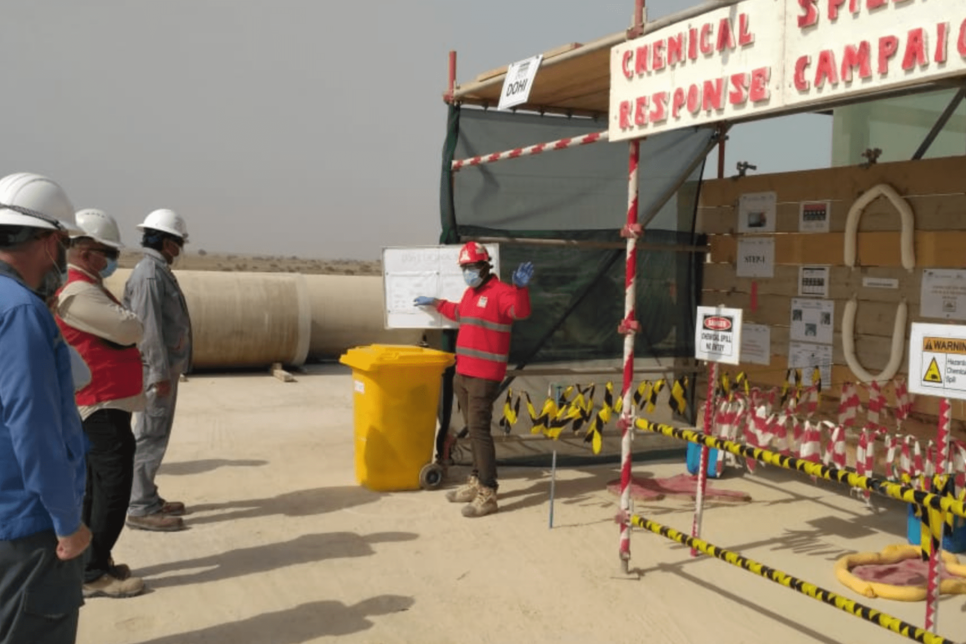 Previous campaigns have also included non-technical pertinent topics such as support service for autistic children; women empowerment; and on an increasingly relevant note, the company has been rolling out series of COVID-19 campaigns for its employees.
Douglas OHI recently completed the successful handover of the SS-492 Building on the Duqm Refinery Project EPC1, dust free.