The Middle East's top 20 MEP consultants of 2019
Meet the top 20 MEP consultants who have shaped the mechanical, electrical and plumbing business in the region
Mechanical, electrical, and plumbing (MEP) activities are a critical aspect of the construction life-cycle, and as cash flow challenges impact MEP contractors in the Middle East, the sector's consulting experts are playing an even more important role in ensuring that the region's megaprojects are delivered on time and within budget.
Considering that consultancy is serious business, Construction Week's sister title MEP Middle East prepares an annual rankings each April of the region's top MEP consultants. Questionnaires are sent to MEP consulting leaders that are influencing the Middle East's sector at the time, and the list is prepared based on the responses delivered. 
It is important to remember that while this list is exhaustive, our readers may still want to recommend additional leaders for the list. Should this be the case, please email MEP Middle East's editor, Rajiv Pillai, at rajiv.pillai@itp.com. Additionally, please also remember that this list is as objective as it is subjective, and the data published here is dependent on the quality of information received.
The Middle East's top 20 MEP consultancies of 2019 are: 
Aecom
WSP
Arcadis
Khatib & Alami
KEO
Jacobs
SSH
Ramboll
Aurecon
Ian Banham & Associates
BuroHappold Engineering
WME Consultants
Ted Jacob Engineering Group
Black & White Engineering
P&T Architects and Engineers
Godwin Austen Johnson
Griffin Consultants
AESG
Hilson Moran
Cundall
Please note that this list is a representation of the article published by MEP Middle East. Read the full article here. 
1. Aecom
Cathy Christer
Director of engineering – MEP
Number of years in the role: 1
Total number of years in the company: 1
Number of years working in the Middle East: 8
American firm Aecom's profit margin last year stood at 31%. The company's major projects in 2018 were Warner Bros. World Abu Dhabi, where the firm provided construction management, construction supervision, and contract management services. The firm was also involved in the construction management of Damac Heights project in Dubai, among others.
The total number of full time staff working for the company in the Middle East is 3,457, with around 215 qualified MEP engineers working for the firm.
The company's project pipeline for 2019 is also quite full, with projects such as Midfield Terminal Complex, Abu Dhabi (construction management, construction supervision, contract management), Mall of Oman (project management), Dubai Tram Extension – phases 2 & 3 (in a JV with Systra, with Aecom providing transport planning, preliminary design and the invitations to tender), and various others across the GCC.
This year, the firm has increased its focus in Saudi Arabia. Cathy Christer, director of engineering – MEP at Aecom, says: "We increased our focus and efforts in the Kingdom of Saudi Arabia, winning a number of projects that directly contribute to the Saudi Vision 2030. Over the past few months, we've won contracts providing project management and cost management for the King Abdulaziz International Aiport in Jeddah, The Avenues in Riyadh and the cargo terminal at King Khalid International Airport. Our team was also awarded the first entity PMO contract to ever be tendered in Saudi Arabia, providing full day-to-day delivery of Saudi Customs projects."
Talking about the firm's challenges, Christer says: "During the next year, the growing demand for more innovative solutions will require a change of process and upskilling our employees. Our biggest challenge will be to stay competitive in a rapidly evolving market by adopting and continuing to implement digital solutions. We've already begun to stay ahead of the game by implementing digital mark-ups, a digital solution to the time-consuming quality review process allowing teams for simultaneously and digitally complete their QAQC."
Aecom is currently tendering for Stage 2 of the Etihad Rail project after its successful involvement on Stage 1. "Stage 2 of Etihad Rail is a major transformative project that aims to connect the GCC, providing a route for the movement of people and resources," Christer says.
Middle East workforce: 3,457
MEP/building services engineers: 215
GCC nationals: 244
Female staff: 600
2. WSP
Mark Farley
Director of building services – Middle East
Canada-headquartered global consultancy firm WSP has almost 30 major projects in the GCC spread across diverse a portfolio. In a November 2018 interview with Mark Farley, director of building services, Middle East, at WSP, he said: "We have over 30 major projects across different stages in the project life cycle. Our projects are diverse and span across many key sectors including rail, commercial, hospitality, and residential. Currently, WSP in the Middle East has five high-rise towers (60-80 storey) on its books."
Farley says that the firm sees itself as "a very strong local building services company that has the expertise of several projects that bring about many different challenges". In order to be successful in this industry, the relationship between consultants and contractors is important. Farley says that a successful way of working for a contractor and consultant is always collaborative. He says: "It's always communicative. It's always someone picking up the phone and getting around a table and resolving an issue. We've got to challenge each other and to me one of the main parts of that equation is the client. If we just have a consultant with a contractor, it probably won't succeed."
WSP's Q4 and full year 2018 adjusted Ebitda margin stood at 11.0%. Free cash flow generated for the year was $547.4m, representing 220.6% of net earnings attributable to shareholders, and backlog remained solid at 10.1 months.
3. Arcadis
Globally, the gross revenue for Arcadis in 2017 was around $4bn. Some of the projects that Arcadis is involved in 2018 are Dubai Creek Harbour Retail District, Dubai Hills Estate Mall, Tilal Mall & Hotel in Sharjah, etc. However, the Aracadis' Middle East's division did have a challenging year. According the firm's 2018 report, "revenues declined particularly in the Middle East due to higher selectivity and the cancellation of a large project".
Peter Oosterveer, chief executive offier at Arcadis comments: "We made significant steps in 2018 towards our 2020 targets in our key markets North America, the UK, Continental Europe and Australia, which combined with CallisonRTKL, represent approximately 85% of our business. The set-backs we faced in the Middle East and Asia negatively impacted our results, especially in Q4. Overall, we generated strong cash flow from disciplined working capital management throughout the organization. As a result, our leverage ratio at year-end improved to 1.7, well within our 2020 strategic target range of between 1.0 and 2.0.
"We are taking decisive actions to turnaround the underperforming businesses. Earlier headwinds in the Middle East caused us to be more selective, in order to de-risk our portfolio. This resulted in lower revenues and, as a consequence, we impaired goodwill. In Asia, we appointed new leadership and are executing the plan to focus on profitable core businesses, to exit certain countries and phase-out activities that underperform.
"In Latin America, we expect to improve our results in Brazil in a more stable post-election business environment. We are making progress with our non-core clean energy assets; ensuring new gas offtake contracts and bringing the largest gas-to-power plant to the operational status.
Arcadis' Dubai Frame project won Commercial Project of the Year at the Construction Week Awards 2018.
4. Khatib & Alami
Roupen Sulahian
Vice president of energy division 
Total number of years in the company: 42
Number of years working in the Middle East: 46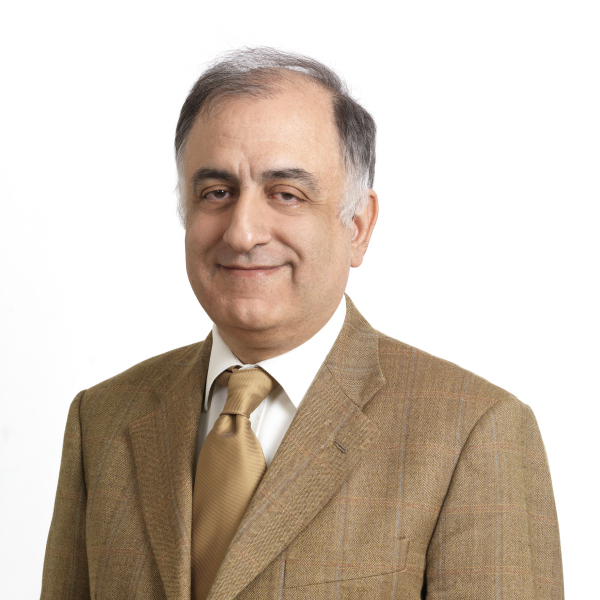 Khatib & Alami completed several major projects last year, one of them being Al Wajeed Water Supply Masterplan project, located in Saudi's Empty Quarter. The project involves safeguarding the well-being of more than half-a-million people in Tathleeth and Bisha governorates, where water shortages were presenting a serious threat to health and the economy. The firm provided multidisciplinary design and construction supervision, including full MEP services. This project was also the Winner of Infrastructure Project of the year at the Construction Week Awards 2018.
The firm was also involved in Al Habtoor City (Hotels) project, which is a 363,464m² 5+ Star Hospitality Development with more than 1,600 rooms located at Business Bay community. It consists of three Hotels in addition to an Aqua Theater, the Boulevard and Marina Promenade, a tennis academy and club house, and a 5,000-capacity car park. The La Perle Aqua Theatre was also the winner of the Plumbing Project of the Year award at MEP Middle East Awards 2018.
For 2019, the firm is involved in three hi-rise towers in Dubai, Majid Al Futtaim's Mall of Saudi in Riyadh, which will be one of the kingdom's largest fully integrated lifestyle destinations, where the consultancy firm is the local consultant, architect of record and multi-disciplinary consultant, and several other projects spread across the Middle East region.
Khatib & Alami is tendering for a broad number of projects across the region, in line with current market growth. Roupen Sulahian, vice president of energy division at Khatib & Alami, says: "We are fully prepared for an increased number of design build projects to come onto the market. Our scope of services covers a broad spectrum from architecture, city and regional planning, transportation, water and environment, geotechnical and heavy civil, power and renewables, oil and gas, energy and utilities, program management services and geospatial systems integration projects.
"From an MEP perspective, a key challenge is to constantly maintain a position of knowledge and leadership across emerging trends, such as use of smart technologies and systems, new materials and tools."
The company's revenues for financial year 2018 stood at $412m.
Middle East workforce: 5,742
MEP/building services engineers: 174
GCC nationals: 832
Female staff: 816
5. KEO
Martin McFadden
Director – MEP engineering
Number of years in the role: 2
Total number of years in the company: 2
Number of years working in the Middle East: 8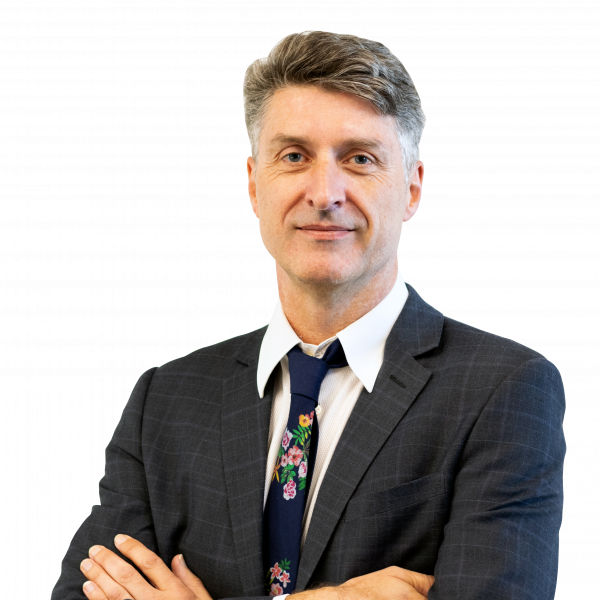 Kuwait-based KEO had a successful 2018 and the firm expects even bigger things going into 2019, the company stated. Martin McFadden, director of MEP engineering at KEO says: "To succeed, any business must adapt to the prevailing market conditions, and KEO is no exception. The trend of lower fees and increased competition has required KEO to look for innovative ways to deliver our projects in a more cost-effective manner."
With over 2,000 multidisciplinary professionals, KEO delivers some of the region's most complex projects, taking on the role of lead consultant and building strong, trusted partnerships with its clients. The firm has 33 fully qualified MEP engineers on its team.
Over the last 12 months, the firm has worked on many projects across the region.  The most exciting ones having a strong MEP and sustainability component include Aykon City for Damac, located in the Business Bay area of Dubai, a new college of architecture and computing science for Kuwait University in Kuwait and new colleges for Public Authority for Applied Education and Training in Kuwait. 
McFadden says: "As the construction industry continues to evolve, greater focus is being placed on building information modeling (BIM), 3D modeling and other innovative methods to increase efficiency and minimize costs. Our biggest upcoming challenge will be to keep pace with the latest advancements in construction, but I believe that KEO has the framework in place to overcome this challenge efficiently."
The firm has also invested in training its staff. McFadden adds: "We believe that our people are our greatest asset. Their combined experience, creative problem-solving skills, and team spirit help our firm to achieve greater heights each year.
"Over the past 12 months, KEO has invested heavily in the development of our staff, focusing on specialised classes in BIM, augmented reality (AR) and other advanced software to give our engineers an unbeatable edge [over others]."
Middle East workforce: 2,000
MEP/building services engineers: 33
6. Jacobs
According to Jacobs' third quarter review for 2018, the firm's revenue stood at $4.2bn.
Construction Week reported that revenue and operating profits at Texas-based construction heavyweight Jacobs climbed substantially in the first fiscal quarter of 2019.
Jacobs made $3.1bn in revenue during the three months to 28 December 2018, marking an increase on the $1.8bn earnings from a year earlier. Meanwhile, operating profits climbed to $113m during the same quarter.
The company has more than 77,000 employees around the world that provide a broad range of technical services to our industrial, commercial and government clients in multiple industries including water, transportation and buildings. The company has operations in North America, South America, Europe, the Middle East, India, Australia, Africa, and Asia.
With 2017 revenues of $15bn, the company offers full-spectrum support to industrial, commercial, and government clients. Services include scientific and specialty consulting, as well as all aspects of engineering, architecture, construction, program & construction management, and operations & maintenance.
In July 2018, the firm won a contract to deliver technical consultancy work for the UAE's 1,200km Etihad Rail Project. This followed an April 2018 contract award, when the firm won what it described as a "landmark contract" to deliver project management services for a Saudi Aramco megaproject in the Zuluf offshore oil field, Construction Week reported.
"We continue to demonstrate strong execution on our strategic priorities to build a high-performance culture that delivers service excellence and innovative solutions to grow profitably. This disciplined focus is reflected in another strong quarter of financial performance and outlook," said Steve Demetriou, chairman and cheif executive officer of Jacobs.
"Just one year since we announced the CH2M acquisition, our integration is tracking ahead of our plan and we are increasing our cost synergies target to $175m from $150m. Thanks to the hard work and commitment of our people, we are creating a differentiated professional services company, with a mission to deliver advanced solutions for a more connected, sustainable world," adds Demetriou. 
7. SSH
Hamish Raeburn
Discipline Lead – MEP building design
Number of years in the role: 2
Total number of years in the company: 2
Number of years working in the Middle East: 10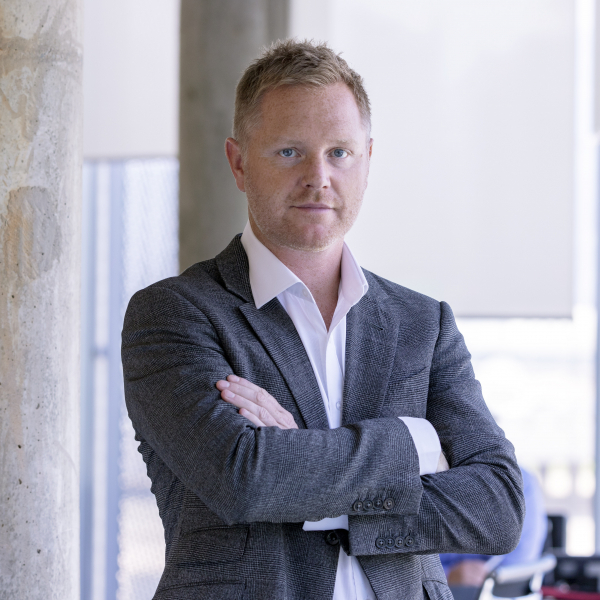 The major projects completed by SSH in 2018 include Sheikh Abdullah Al Salem Cultural Centre, Kuwait (lead design and construction supervision), Oman Convention & Exhibition Centre - Package 2, Oman (lead design and construction supervision), and Address Downtown, UAE (Dubai), (construction supervision).
The year 2019 is also looking busy for the firm with the following projects: The Kuwait Children's Hospital (lead consultant, architecture, MEP, structural, landscape, interior design, medical planning and construction supervision); Oman Convention & Exhibition Centre – Package 3 (lead design and construction supervision); Waterfront regeneration development in Muscat (lead design and infrastructure).
Saudi Arabia represents the largest market opportunity for SSH. On the biggest challenge facing the business, Hamish Raeburn, discipline lead – MEP building design at SSH, says: "Current GCC market complexity means that identifying the opportunities that will 'go' from our 'get/go' analysis is our biggest challenge. Competition is very high and focusing our teams on the right opportunities is key."
SSH recently launched an automated performance management tool as part of its commitment to career and skills development for employees. Investment in a four-tiered blended internal learning programme is launching in Q2 of 2019 and will include training technical and non-technical employees.
Middle East workforce: 1,264
MEP/building services engineers: 154
GCC nationals: 85
Female staff: 284
8. Ramboll
Seán Murphy
Buildings director – Middle East
Number of years in the role: 4
Total number of years in the company: 4
Number of years working in the Middle East: 14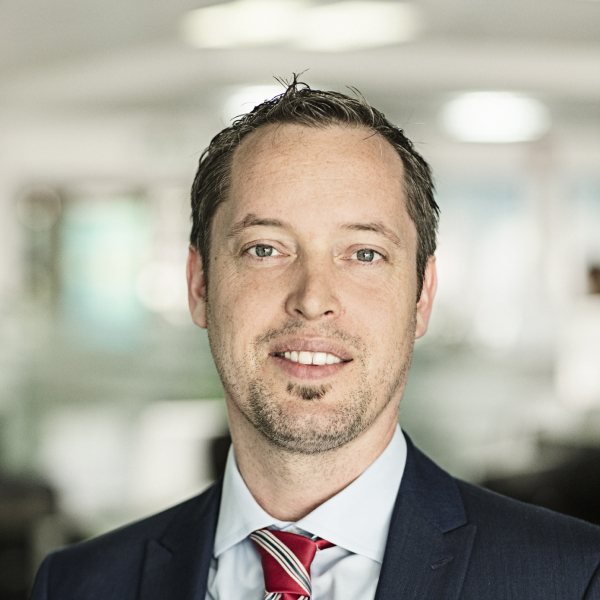 In 2017, Ramboll's revenue was $1.6bn of which Ramboll in the Middle East's revenue was $57.8m. Ramboll employs approximately 15,000 experts in more than 300 offices in 35 countries providing consultancy services, with Ramboll in the Middle East employing almost 350 international experts.
Ramboll was appointed to undertake the MEP and sustainable design services for the Address Hotel in Dubai Marina known as Jumeirah Gate. Jumeirah Gate is a mixed-use development consisting of twin towers with a built-up area of approximately 225,000m2 and a total height of 30-metres.
The other project Ramboll was involved in 2018 was Marasi Riverside, which is a new development by Dubai Properties situated in Business Bay, Dubai, and it consists of a residential high-rise tower with a mixed-use podium. Ramboll was appointed by U+A Architects, the lead consultant for the project.
In 2019, Ramboll was appointed by RSP to deliver multidisciplinary services for Hindu temple project in Abu Dhabi. Regarded as a historic project, the Hindu temple will be constructed in Abu Dhabi by Mandir Limited, the legal entity registered with the Abu Dhabi government for the temple project, along with BAPS Swaminarayan Sanstha, a global organisation managing Hindu temples.
The firm is also involved in The Avenues Riyadh, which is a mixed-use development to be constructed on 390,000m2 site located in the North-western area of Riyadh and bound by King Salman road to the north and King Fahad road to the east. 
Seán Murphy, buildings director – Middle East at Ramboll, says that Saudi is one of the biggest opportunities for the firm. He says: "Saudi Arabia currently seems to hold a large number of enormous opportunities in the master planning and buildings fields, and they are pushing ahead with some huge master plans across their geography.
Ramboll has already picked up some very exciting work in the Kingdom, and we will look to expand further with continued and repeat business there. We will of course try to maintain our workflow in the UAE with Abu Dhabi, seeing a bit of an upward trend with the final push for Expo 2020 in Dubai."
Middle East workforce: 350
MEP/building services engineers: 123
GCC nationals: 12
Female staff: 63
9. Aurecon
Rob Charles Gregory
MEP Technical Director
Number of years in the role: 3
Total number of years in the company: 3
Number of years working in the Middle East: 17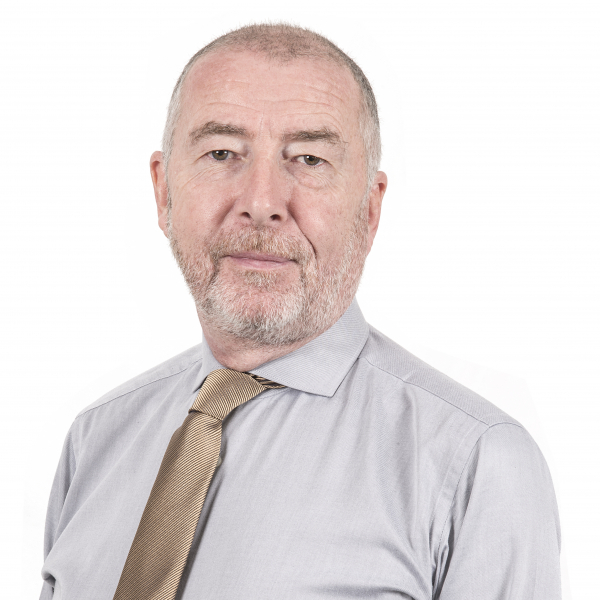 Aurecon is an engineering, management, design, planning, project management and consulting company based in Australia and South Africa. The company's global revenue for 2017 was $767.9m. The projects completed by the firm in 2018 included Raffles Hotel, Jeddah (multidisciplinary engineering), Gate and Arc Towers, Abu Dhabi (MEP Survey), ACE Base Expansion, Abu Dhabi, (multidisciplinary engineering), among others.
A few of the current projects the firm is involved in are Dubai Conference & Exhibition (CoEx) Expo 2020 Campus (multidisciplinary engineering & supervision), The Tower at Dubai Creek Harbour (architect/engineer of record), and the Louvre Asset Management (multidisciplinary
engineering).
Rob Charles Gregory, MEP technical director at Aurecon, says: "In a tightening property market, we are seeing a shift to design and build contracts. This is an exciting change and one that we are well prepared to respond to, having worked under these sorts of contracts for many years. The challenge comes in that this form of contract is new to some of the key GCC developers, and we need to work with both the developers and contractors to make sure that the contractual risk and rewards are fair to all and help deliver successful projects."
He says that new project tenders under design and build offer great opportunity for the firm to influence design and add value in the right places.
Gregory adds: "We are also excited by clients and stakeholders maturing in their understanding of the value of utilising BIM and digital tools. We are seeing a leap forward in uptake, which is helping us streamline the design process in some very complex and innovative projects and be recognised as a technology leader."
The training programs the firm is investing in include 'Foundations of Leadership' targeted at first-time managers, 'Emerging Professionals Programme' for fresh graduates and junior hires, and 'Project Management Excellence'.
The firm also has three employees from its Middle East business enrolled in the Aurecon Design Academy, which is an in-house programme spread over three years to develop design mastery.
Middle East workforce: 261
MEP/building services engineers: 25
GCC nationals: 3
Female staff: 50
10. Ian Banham & Associates
Mahnad Kashani
Executive Director
Number of years in the role: 6
Total number of years in the company: 10
Number of years working in the Middle East: 15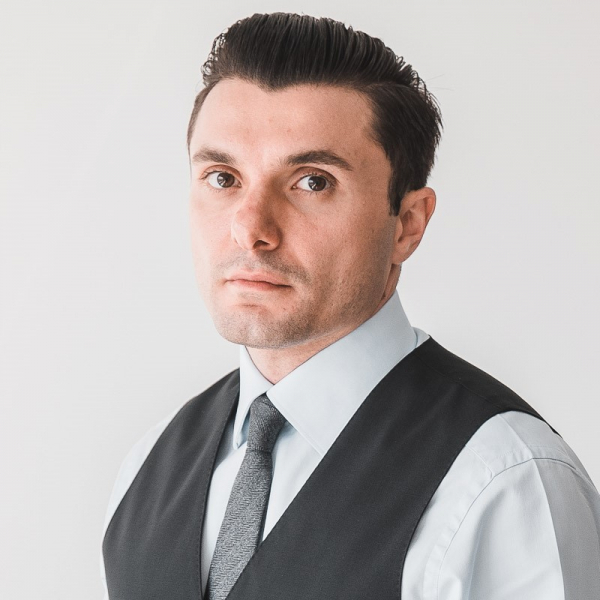 Ian Banham & Associates (IBA) currently designs and manages a project portfolio valued at nearly AED25bn. The firm states that "construction in the region has slowed down with some projects being shelved or put on hold" and that this will lead to a reduction of revenues in 2019, which the firm estimates will be about 5% lower than its 2018 revenue.
However, the company is looking forward to negotiating new contracts for projects in the UAE and Saudi Arabia and is seeing a greater demand in the healthcare sector.
The major projects completed by IBA in 2018 were Silicon Park (MEP design and supervision; handing over), Emirates Flight Catering Facility (MEP design and supervision), and MEP design of Al Reem Integrated Medical City (VAMED), with the design complete and the project still under construction, among others. 
The projects involved in the current year include the MEP designs of Al Jada Development Phase – I (Sharjah), University of Birmingham (Dubai), Traditional Souq (Abu Dhabi), Port De La Mer, Plots 1,2,3,4 (La Mer, Dubai), Deira Waterfront Development Plots 1,2,5,6,7,8,9 and 10 (Dubai), and several others.
The firm states that it is looking at a number of opportunities in the oil and gas sector and healthcare projects in the UAE, and other hospitality projects in Saudi. Mahnad Kashani, executive director at IBA, explains: "We are witnessing a revival in the oil and gas sector, particularly projects under Adnoc and its subsidiaries. Having had a long track record in delivering projects in oil and gas, we, at IBA, see this as an opportunity for growth.
"In addition, we continue to see healthcare developments in the UAE and Saudi Arabia and our experience in the field is giving us an edge to secure new projects.  Further, hospitality brands are aggressively expanding in Saudi Arabia. IBA has delivered projects with over 50 hotel operators and is registered with many of them, which is a catalyst for growth in this sector," adds Kashani.
Kashani does admit that there is a slowdown in the construction sector. He adds: "The current slowdown in construction has left many engineering firms over staffed and highly keen to sign up projects with lower margins in order to recover part of their overheads.  This has led to a reduction in professional fees and is affecting our margins.  Further, increase in cost of living has proven to take a toll on professionals in the region, and so, retaining qualified engineers is a challenge.
The total number of Middle East staff at IBA is around 180, with 140 engineering professionals in the team.
IBA invests a substantial percentage of its earnings into staff training and personnel development.  This is to ensure that its engineers are up to date with the latest technologies and applications in the field, the company states.
Middle East workforce: 180
MEP/building services engineers: 140
GCC nationals: 5
11. BuroHappold Engineering
BuroHappold Engineering has been involved in nine of the 25 biggest construction projects across the Gulf Cooperation Council (GCC) region.  With projects such as Haramain High Speed Rail and the Riyadh Metro, the firm is connecting communities at the highest level through a mass transportation network.
Other projects on the list include: King Abdullah Economic City; Lusail City; Duqm City; Port and Refinery; Knowledge Economic City; King Abdullah Financial District; King Abdulaziz International Airport and Jabal Omar Development.
BuroHappold's recently completed major project is the Louvre Abu Dhabi, which also bagged the GCC Project of the Year award at the MEP Middle East Awards 2018.  Louvre Abu Dhabi is designed as a 'museum city', which is a 58,000m2 art and exhibition centre that boasts a myriad of gallery spaces clustered beneath a shallow domed canopy.
The firm is also the lead consultant for Dubai's Museum of the Future project.  The installations of MEP system is well underway, with significant areas of the basement and podium MEP works nearing completion, says Marko Ruljanovic, who leads the BuroHappold MEP engineering supervision team for the project. The firm is also involved in the King Abdulaziz Centre for World Culture in Dhahran, Saudi Arabia.
According to BuroHappold's 17/18 Annual Report, James Bruce, chief operating and financial officer, said that "2017/2018 was a year of consolidation for BuroHappold as we focused on strengthening the resilience of our business and positioning ourselves for solid profitable growth in the coming years".
12. WME Consultants
Nicholas Bycznski
MEP Director
Number of years in the role 2+
Total number of years in the company 2+
Number of years working in the Middle East 10+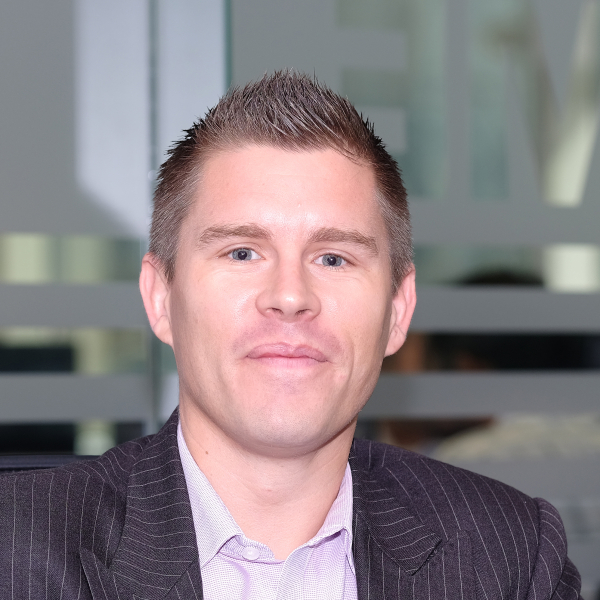 WME is currently engaged in MEP projects covering the full range of the built environment including healthcare, residential, retail, commercial and specialist projects such as multiple Pavilions at Expo 2020. WME utilises BIM on all projects and has demonstrated an ability to deliver complex projects from inception through to handover with high levels of coordination, the company states.
WME currently has 50 live design projects and 31 active sites ranging from 300,000m2 shopping malls, 450m tall LEED Platinum residential towers and hospitals to restaurant fit outs and villa designs.
The firm is involved in UAE Pavilion Expo 2020 – Calatrava project. The National Media Council has selected architect Santiago Calatrava's design inspired by a falcon in flight, for the UAE Pavilion for Dubai World Expo 2020. For the project, WME provided Structural Engineering, MEP Building Services, AV IT & Security Engineering, Infrastructure / Roads, Sustainable Construction, High-rise Engineering, Construction Supervision and Architect of Record including sustainable design to LEED Platinum.
Nicholas Byczynski, MEP director at WME Consultants says: "Regionally we are looking at a number of opportunities in Saudi Arabia and our business in India is growing rapidly. Locally we have developed a very strong Expo team with 11 ongoing work on national, commercial and operational pavilions. We hope to realise opportunities on a number of others as the international participants continue to develop their ideas.
"In addition, we are looking to focus on key strategic client partners with whom we can develop longer term relationships, particularly in areas of the market less directly tied to turbulent financial situation."
Middle East workforce: 220
MEP/building services engineers: 106
Female staff: 29
13. Ted Jacob Engineering Group
Ted Jacob
President
Number of years working in the Middle East: 17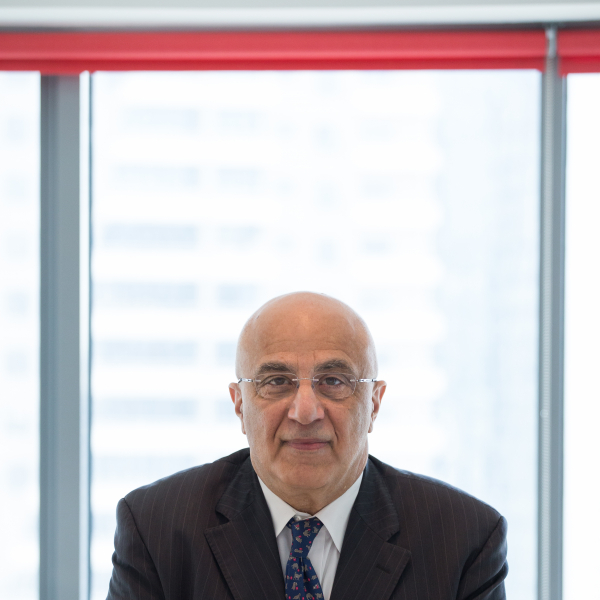 There are two iconic projects in Dubai that Ted Jacob Engineering Group (TJEG) is involved in at the moment. The first is the DEWA Solar Innovation Center, which is a LEED Platinum-certified building that will showcase solar technologies. TJEG has completed the design for the project and is now in charge of the supervision of site works, which will be completed this year. TJEG were the lead consultant on this project, responsible for all consultants including architecture and quantity surveyor sub consultants.
The second project is the Deira Mall, part of Nakheel Malls' AED16bn expansion that will take its total retail space to over 17 million square feet. The mall will have more than 1,000 shops, cafes, restaurants and entertainment outlets across 4.5 million square feet of leasable space, and a 3.8 million square feet multi-storey car park with 8,400 parking bays. TJEG is the engineer in charge of supervision for this project that is currently under construction.
The mall's star attraction is a retractable glass roof that will bring natural light into the complex and allow for open-air shopping during cooler months. TJEG is responsible for all engineering design aspects of the mall. This includes civil, structural and MEP disciplines, including associated specialist sub consultants. 
Between its offices in the UAE, Iraq and Lebanon, TJEG counts with a team of 150 employees (60% are qualified engineers), divided between offices and site supervision. All its projects are delivered to some extent of BIM, which means that all its engineers and technicians are BIM trained.
Ted Jacob, president of Ted Jacob Engineering Group, talks about the challenges in finding the right talent. He says: "Over the last few months, we have been working on expanding our team by recruitment, and it has been a challenge to find the right candidates with the required experience and that fit in with our company's culture."
TJEG merged with Green Technologies that is a pioneer of implementation of Sustainability and LEED in the Middle East. On the merger, Jacob says: "The merger of these two companies, which took place in July 2018, has expanded and augmented our team's ability to not only continue to provide excellent service to our customers but to incorporate expertise and specialization in sustainability and implementation of LEED and Net Zero Energy design."
Middle East workforce: 150
MEP/building services engineers: 90
14. Black & White Engineering
Mick Cairns
Chief executive officer
Number of years in the role: 5
Total number of years in the company: 12
Number of years working in the Middle East: 14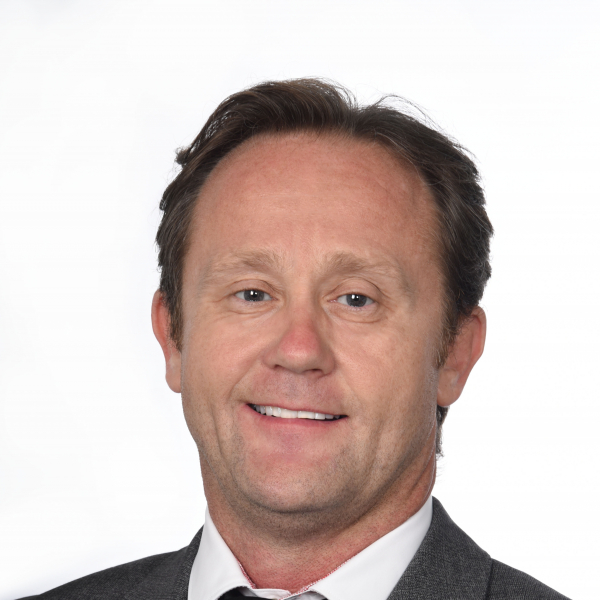 The global gross revenue in 2018 for Black & White Engineering was approximately $11m (AED40m) with the company's profit being 4.7%.
The consultancy is involved in several data centres projects amounting to 64MW of IT load at early stages of design. For Black & White, 2019 will see major hotel refurbishment and the completion of two luxury residential towers. The firm is currently working on a two-tower mixed-use development. In partnership with the contractor, Black & White's scope includes MEP design, value engineering and detailed BIM model to be used for installation drawings.
Talking about the challenges in the industry, Mick Cairns, chief executive officer of Black & White Engineering, says: "Some of the biggest challenges we as an industry will face are fee levels, cash flow and business continuity. At B&W, we are extremely mindful of project budgets and ensure we provide a high level of value engineering to projects.
Cairns adds, "We encourage clients to recognise that engineering services at lower fees will result in poorer quality and higher long-term costs. Real estate downturn is forcing developers and construction firms to halt expansion thus affecting cash flow with project delays and stalled payments. Contractors and consultants are being pushed to work at lower costs due to the pressure the developers are facing."
The firm is an early adopter of BIM and became one of the first companies within the region to achieve BIM Level 2 accreditation. Cairns says: "Our BIM pedigree is defined by the technical expertise and talent of our highly experienced team and the continuous development of our streamlined internal BIM systems. These standards and training are developed and enhanced internally by a number of in-house Autodesk Certified Professionals, a status achieved only by an elite community of MEP engineering professionals globally."
On the opportunities in the region, Cairns says: "We are finding that the Hospitality, Technology and Healthcare sectors are proving to have the biggest opportunities for 2019. We are actively expanding our geographical reach with each of these sectors offering opportunities throughout the Middle East and beyond."
Middle East workforce: 150
MEP/building services engineers: 87
Female staff: 21
15. P&T Architects and Engineers
Rehan Shahid
Director
Number of years in the role: 7
Total number of years in the company: 11
Number of years working in the Middle East: 25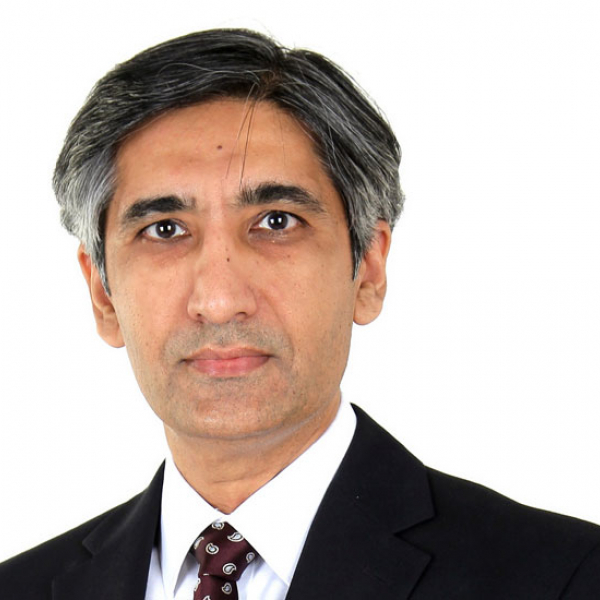 The number of full time staff working at P&T Architects and Engineers globally is around 2,000, with Dubai having over 143. The firm completed several projects in the Middle East in 2018, namely South West Residential Development, Dilmunia, in Bahrain (lead consultancy services – pre-contract), Tanja Waterfront, Morocco (lead consultancy services – pre-contract), Saraya Aqaba, Jordan, Empower Headquarters, Dubai, and several others.
The firm is currently involved in Dubai Commercity, which has a project value of AED2.7bn, Security Forces Medical City, in Riyadh, Saudi Arabia, Intercontinental Hotel in Ras Al Khaimah (lead consultancy services, pre & post contract), and others.
Rehan Shahid, director at P&T Architects and Engineers says that the Dubai team provides assistance to other P&T offices as necessary especially, when it comes to providing sustainable design solutions.
The biggest challenges facing the business in the next 12 month according to Shahid are delays in programme schedules, timely payments and growth and scaling.
Shahid says that Expo 2020 related projects, leisure and healthcare projects – especially in Saudi Arabia and residential projects in Bahrain, are some of the market drivers in the region.
On training programmes, Shahid says: "There is a concerted effort to identify and embrace new skills, market trends and to provide regular training to the staff, in line with the demands of the clients' and the industry; we don't have a fixed budget. We offer regular in-house (and external as necessary) training programmes to keep the team up-to-date with the latest (both local and international) codes & standards and recent developments in the industry, also training is offered to the users of various engineering software such as AutoCAD and Revit and under CFD Modelling, IES-VE, Phoenics VR, and Rhino.
16. Godwin Austen Johnson
Alaa Abdelmohsen Sayed
Associate Partner – MEP
Number of years in the role: 2
Total number of years in the company: 2
Number of years working in the Middle East: 17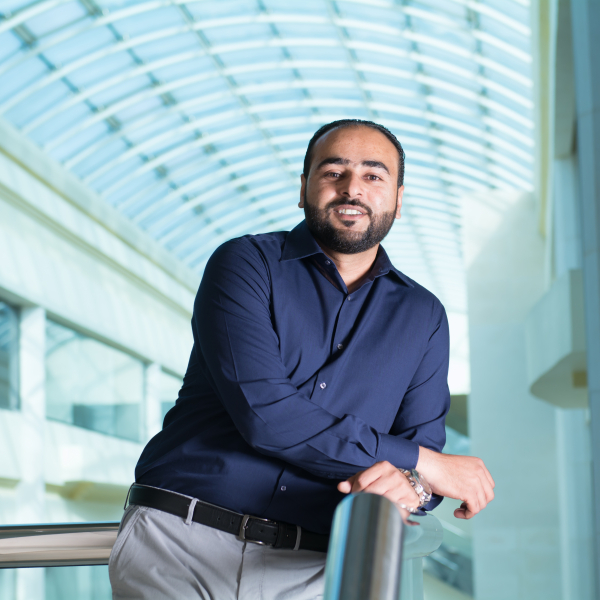 Godwin Austen Johnson (GAJ) continues to record a 9% year on year growth in business and the firm claims to look forward to a healthy 2019 with a forecasted 10% increase in revenue.
The projects the firm is involved in 2019 are Vida Dubai Creek Harbour (design and construction supervision consultancy services), Arcadia Secondary School (design and supervision services), 5-star Hotel, Palm Jumeirah (full design service), Themed Hotel and Residential Apartments, Abu Dhabi (design and supervision service), Al Rashed School, Saudi Arabia (full design service), and a few others.
On the challenges facing the firm, Alaa Abdelmohsen Sayed, associate partner – MEP at Godwin Austen Johnson, says: "The biggest challenge to our business over the next 12 months is likely to be the level and pace of change in the global environment, which will drive a high level of change into the construction market. I believe that it will be a year where we have to expect the unexpected, and to thrive we will need to be strong and agile.
We will need teams that relish change and thrive in different working environment, teams that can constantly develop and learn to meet the changing requirements of clients. Traditional Greenfield residential and commercial development projects are likely to evolve into bespoke end user projects, data centres and intelligent warehousing in response to on line shopping trends. Additionally, I believe it will be a year with great change in terms of intelligent buildings, IOT and security, both traditional and data will be at the fore of all designers' minds."
Sayed adds that the biggest opportunities in the market are likely to be data driven. He says: "Data centre increases will continue and intelligent warehousing space will be an area of growth, with robotic systems and intelligent building systems being key. I believe that security will be an area of focus and growth, both physical security and data security. The importance of maintaining building systems security will become key and every designer will need to be aware of the actions and limitations of the current systems available on the market and educate clients on how best to protect themselves from physical and cyber threats.
I also see a growth area in the refurbishment and re-purposing of buildings. As building stocks mature it will be necessary to undertake complete and partial refurbishments which require more surgical design skills than designing from a blank sheet," adds Sayyed.
17. Griffin Consultants
Omnia Halawani
Director and Partner
Number of years in the role: 6
Total number of years in the company: 6
Number of years working in the Middle East: 15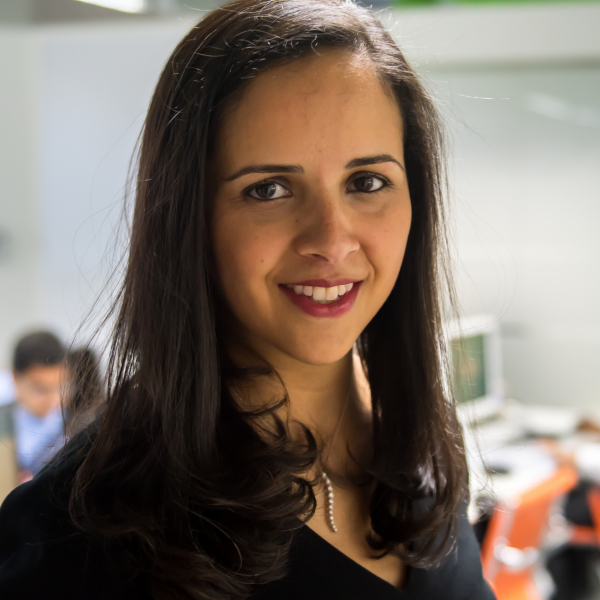 Griffin Consultants reported a profit of 19% of its 2018 revenue.
With an added division in the firm, Interior Design and Concept Architecture, the firm is expecting the revenue for 2019 to exceed that of 2018. The Interior Design division, which was started in 2018, has proven to be a promising revenue generator even for the services division.
Omnia Halawani, director and partner at Griffin Consultants, says: "We are expecting the Interiors [division] to push even further this year for a larger share. We have so far secured 25% of the projected revenues."
The firm's most exciting assignments this year is its work with the Dubai RSB to benchmark for an energy and water labeling system in Dubai.
The company is are also finalising a project for Taqati in which Griffin Consultants provided technical consultancy to support the review and upgrade of the Dubai Demand Side Management Strategy with a focus on detailed energy modelling and advanced engineering techniques.
Halawani says: "Those two projects are directly related to policy making in Dubai. While both are challenging tasks, they are nevertheless exciting ones that are expected to have a great effect on the energy and water usage in the emirate."
The company also signed a two-year framework agreement with Masdar on various energy and sustainability services. Halawani says: "We are expecting this engagement to have us work on some of the most prominent buildings in the UAE."
Talking about the firm's market focus, Halawani says: "UAE remains to be our largest market but we are currently exerting more efforts in Saudi Arabia and are confident to see this market grow for us."
Griffin Consultants is very active on the boards of the Emirates Green Building Council, Cibse, and Ashrae.
18. AESG
Saeed Al Abbar
Managing Director
Number of years in the role: 8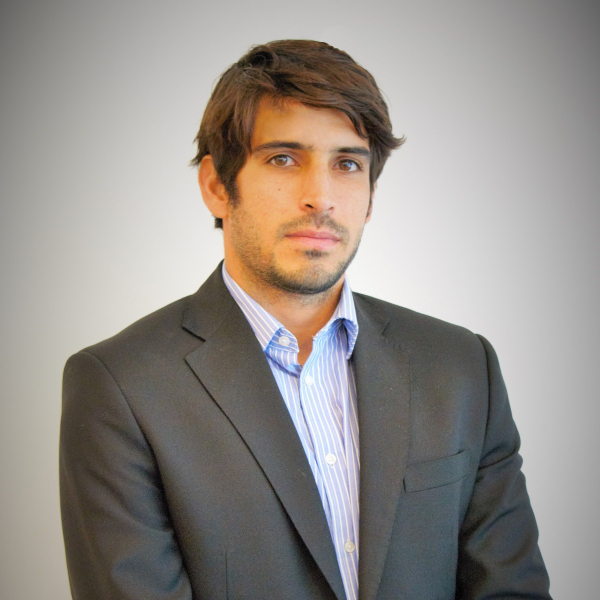 AESG posted a growth of over 150% for 2018 driven by a strong project pipeline that itself increased by over 90% in the last 12 months. "We now expect to build on this momentum through 2019 as we have undertaken a strategic expansion to better align our divisions and services with the needs of the market," says Saeed Al Abbar, managing director of AESG.
The major projects completed by AESG include Al Maryah Central, Abu Dhabi, where the scope was commissioning management of all MEP systems, verification and validation of commissioning of all MEP systems, commissionability reviews, material submittal reviews, managing the commissioning program, and witnessing and guiding all commissioning activities. The firm was also involved in the testing and commissioning of HVAC systems at The Address Downtown.
A major project for AESG currently is the King Abdullah Financial District in Riyadh, Saudi Arabia. AESG is actively engaged in 11 buildings, carrying out various roles and responsibilities such as commissioning validation, commissioning management, condition and dilapidation surveys and LEED compliance commissioning.
Al Abbar says: "Financial pressures are driving clients to become ever more focussed on maximising value on their projects. This in turn drives demand for consultants that can offer more tailored, strategic and higher value advice. For AESG, which is committed to working closely with clients, understanding their needs and introducing innovative ideas and approaches based on these requirements, this presents a significant opportunity for further growth in the year ahead.
"Furthermore, to ensure we are optimally positioned to capitalise on these opportunities, we are realigning our business units to better align with the needs of their clients with verticals in Building Engineering & Design, Land Development & Infrastructure, Industry & Oil and Gas, Strategy & Advisory and Commissioning & Innovation. Together, these investments and approaches will enhance our ability to deliver more compelling and holistic offerings to clients."

Last year, the firm doubled its office space at our Dubai headquarters and also established fully staffed offices in Riyadh and London. Al Abbar says: "While these are certainly focus markets for AESG, these offices serve as regional hubs from which we service clients across the Middle East and Europe."
19. Hilson Moran
Matt Kitson
Regional Director
Number of years in the role: 7
Total number of years in the company: 19
Number of years working in the Middle East: 12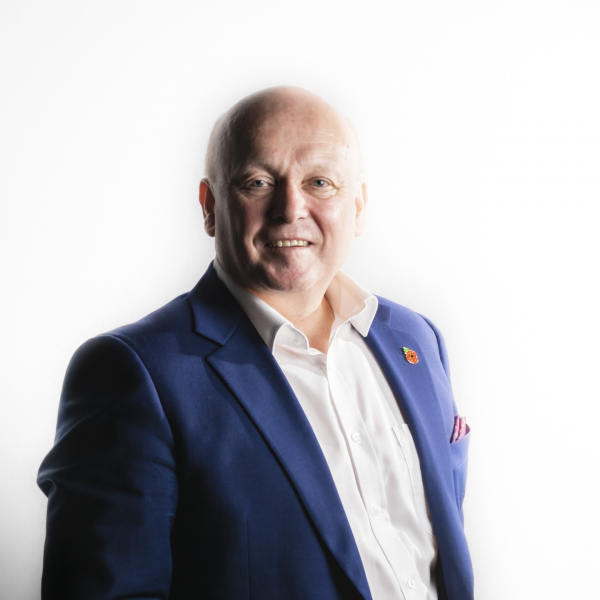 Hilson Moran states that whilst overall in the GCC region saw a reduction in turnover compared to previous years, the UAE division saw a turnover increase. Hilson Moran currently employ over 221 people employed across its offices, with 21 qualified engineers in total working for the practice, three in the regional offices and five, including the head of Hilson Moran BIM team, in London.
The major project the firm is involved in is the Ecos Hotel, UAE. A trendy and futuristic brand, the hotel brings together sound ecological practices signifying efficiency, creativity and simplicity, combined with a design and technology, allowing Ecos to offer a new perspective in the hotel sector.
This 320-key Ecos Hotel will be located in Al Furjan, Dubai and is due to open before 2020 in preparation of Expo 2020.
Matt Kitson, regional director at Hilson Moran, says: "As environmental and MEP design consultants, Hilson Moran has been able to work within the clients collaborative project team to develop a high performance solar & thermal façade performance, which is combined with efficient building system engineering creates an internal environment of comfort."
Hilson Moran believes there are a number of exciting opportunities for its increased involvement in the GCC and the UAE markets. Given the consultancy's level of skills and available services, it is in an ideal position to provide clients from all sectors and regions, the multi-disciplinary support it requires. These include major infrastructure developments, from transportation and cultural schemes to travel and tourism projects.
According to Kitson, one the biggest challenges for Hilson Moran is attracting the right level of talent required to deliver the high quality service delivery its clients have come to expect from the team.
He says: "Given that there is still a noticeable skills shortage within the field of engineering across the region, challenges such as attracting the right talent from the small pool of potential candidates across the industry still presents the biggest obstacles for the Hilson Moran GCC and UAE offices."
20. Cundall
Richard Andrew Stratton
Managing Director – MENA
Number of years in the role: 12
Total number of years in the company: 25
Number of years working in the Middle East: 12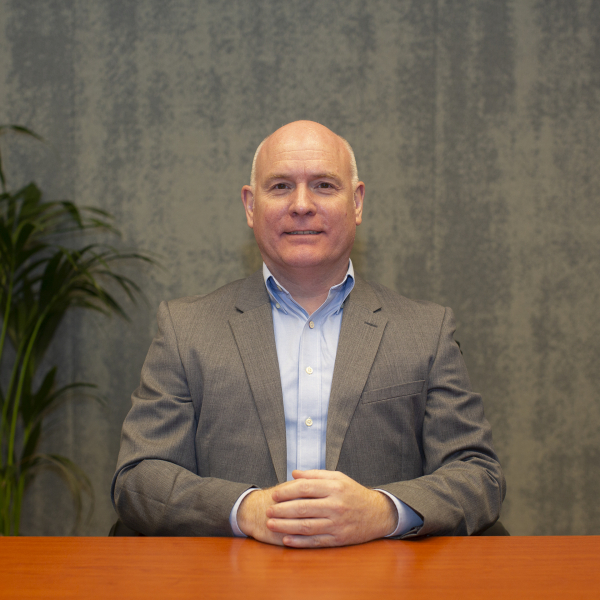 Established in the UK 40 years ago, Cundall has developed into an international multi-disciplinary consultancy operating from over 20 locations across the globe.
Richard Andrew Stratton, managing director – MENA and group management board partner at Cundall, says that the firm is currently looking at some exciting opportunities in Saudi. He says: "Based on our experience in the entertainment sector, such projects as Qiddiya and Neom are definitely interesting to explore.
"We are also establishing our new office in Abu Dhabi on the back of securing big project in the Emirate and that will give us a push to look at some other opportunities there. In Dubai, we are busy with some very unique projects and we look forward to continue working with our clients on same exciting opportunities. Oman is another market where we are currently involved in a big mixed-use development that will keep us busy for some time."
The firm introduced the 'Cundall Diploma' to give staff an in-depth understanding of sustainable design – providing them with knowledge, tools and the confidence to provide sustainable design solutions on their projects, utilising the firm's extensive inhouse knowledge.
Stratton says: "We had over 20% of our staff signing up in the first year to join the diploma, located in 18 of our 21 global offices. Although the content is sustainable design, we opened it up to anyone in the business that wanted to take part."