Tadweer handles 8t of waste in Khalidiya during Jan-Sep 2019
Abu Dhabi Waste Management Centre's civic amenity collects 3.35t of plastic and 2.24t of paper
Abu Dhabi Waste Management Centre (Tadweer) announced that its civic amenity for recyclable materials team in Khalidiya handled 7,631 tonnes (t) of waste from January to September 2019, including 10 different types of recyclable materials. 
The highest proportion of waste collected was plastic (3.35t), followed by paper (2.24t), cartons (1.88t), and electronics (330kg).
The Khalidiya facility also received 312kg of aluminium cans, 295kg of iron, 19kg of clothes, 6.5kg of expired medicines, and 2kg of used batteries.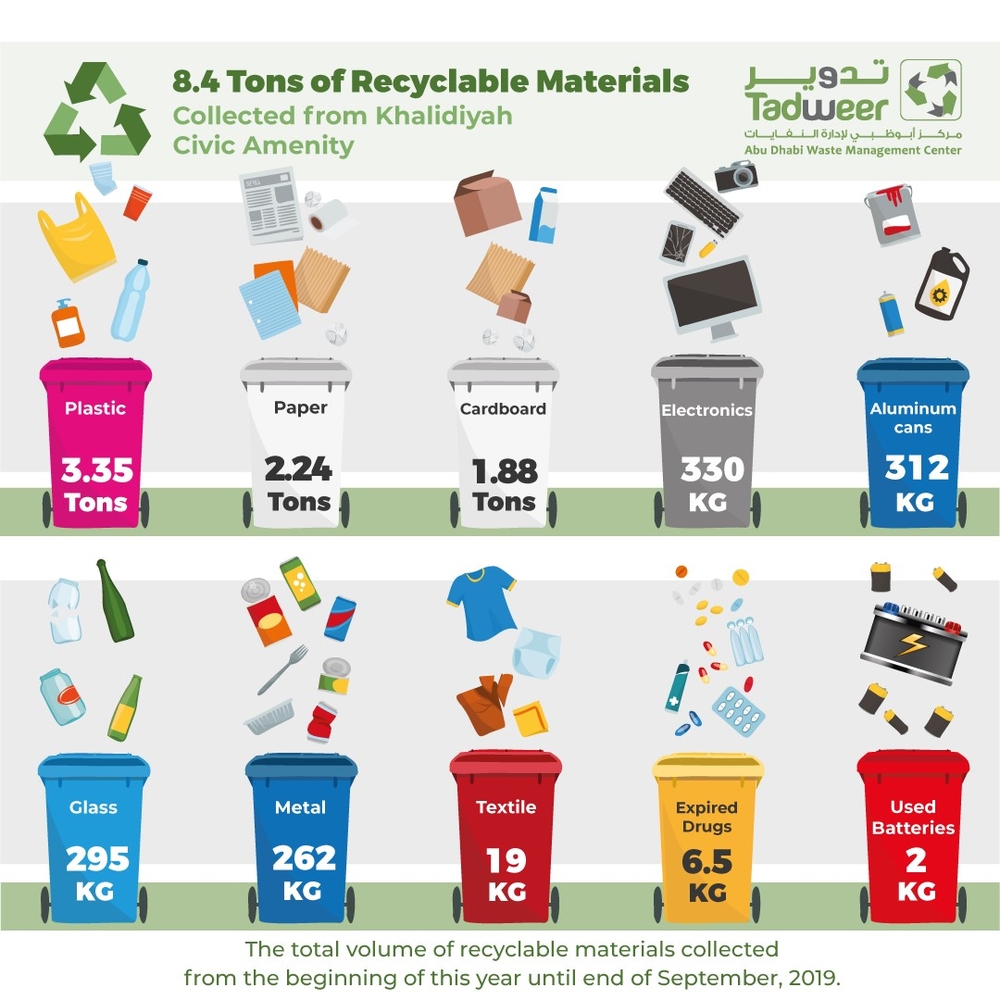 Tadweer is installing eight similar amenities in October 2019, including seven in Al Ain. The facilities run on renewable energy generated by solar panels, and use energy-saving lamps, handling 12 different types of waste.
Commenting on the waste management initiative, director general of Tadweer, HE Salim Al Kaabi, said: "Our drive to set up these innovative facilities goes a long way in promoting the culture of waste segregation and creating a healthy and sustainable environment in the emirate, while preserving the cleanliness and aesthetic appeal of Abu Dhabi through preventing random waste dumping.
"In allocating dedicated bins for the collection of different types of materials, the civic amenities act as mini waste segregation plants, enabling the public to segregate waste at source and support our continued efforts to minimise waste sent to landfills."