Facilio, Smart IoT, Digital X ink deal to launch smart living services
Smart Living as a Service (SLaaS) focuses on safety, surveillance, health, and automation in smart homes and offices
Facilities management (FM) technology startup Facilio and Dubai-based Smart IoT have signed a memorandum of understanding (MoU) with Digital X, a subsidiary of Digital Dewa, to support the implementation of Smart Living as a Service (SLaaS), which focuses on integrated safety, surveillance, health, and automation for smart buildings, including homes and offices.
According to Facilio – which operates in the US, the Middle East, and India – the strategic partnership and the SLaaS initiative, announced during Gitex Technology Week 2019 at Dubai World Trade Centre on 6-10 October, are in line with the Dubai 10X vision shared by HH Sheikh Mohammed bin Rashid Al Maktoum, Vice President and Prime Minister of UAE and Ruler of Dubai.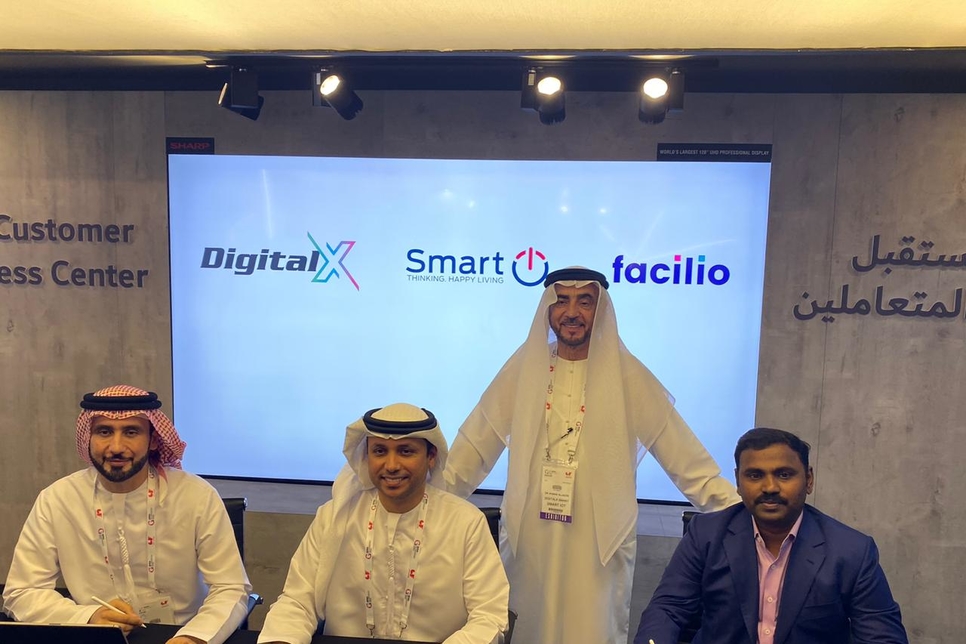 Dubai10X was formulated to find practical ways and means to propel the emirate 10 years ahead of other cities.
Commenting on the strategic partnership, executive vice president of innovation and the future at Dubai Electricity and Water Authority (Dewa), Marwan Bin Haidar, said: "The objective here is to deliver SLaaS of the highest global standards for all of Dubai's residents. The initiative will redefine urban living not only in Dubai, but also across other global cities in the future."
According to a statement by Facilio, Smart IoT will assist Digital X in day-to-day operations and the establishment of Digital X systems, and Facilio will help Digital X evolve into an effective futuristic system.