Brand View: KAN-therm highlights quality, safety in water installations
European manufacturer and supplier breaks down the risks associated with nickel in potable water products
European manufacturer and supplier KAN Group – which provides internal water installations, as well as surface cooling, and heating solutions under the brand SYSTEM KAN-therm with manufacturing plants in Germany and Poland, and branches in Russia, Hungary, Ukraine, and Belarus – is now expanding to the Middle East with distributors such as Mac Al Gurg, a part of UAE-based Easa Saleh Al Gurg Group of Companies.
KAN Group has been providing certified and safe products to the market for almost 30 years. During this period, the firm has developed high manufacturing and product quality standards, with the goal of providing safe and technologically flawless products and installations.
The production of SYSTEM KAN-therm elements is carried out under strict supervision of an advanced plant research laboratory and quality audits of external laboratories. As a result, SYSTEM KAN-therm Press, PP Green, and Inox have been awarded numerous European-renowned quality certificates, including German DVGW, French QB (former CSTB), British WRAS or Dutch KIWA among others.
"We are glad that their quality is recognised and meets demands of independent, impartial and generally acknowledged associations," the firm said in a statement.
There are a number of reasons why it is important for installations to meet these safety and quality standards.
Health risks
High quality of implemented raw material; modern, clean production technology; and strict quality control are especially important to prevent harmful elements in installations that supply potable water.
Nickel connectors in potable water installations pose one of such substiantial health risks.
Primary source of nickel in potable-water is leaching from uncertified nickel plating of brass connectors used in potable water installations. Unfortunately, it may cause numerous side effects. Although its negative impact on our health is a serious medical issue, it is usually overlooked in sanitary engineering.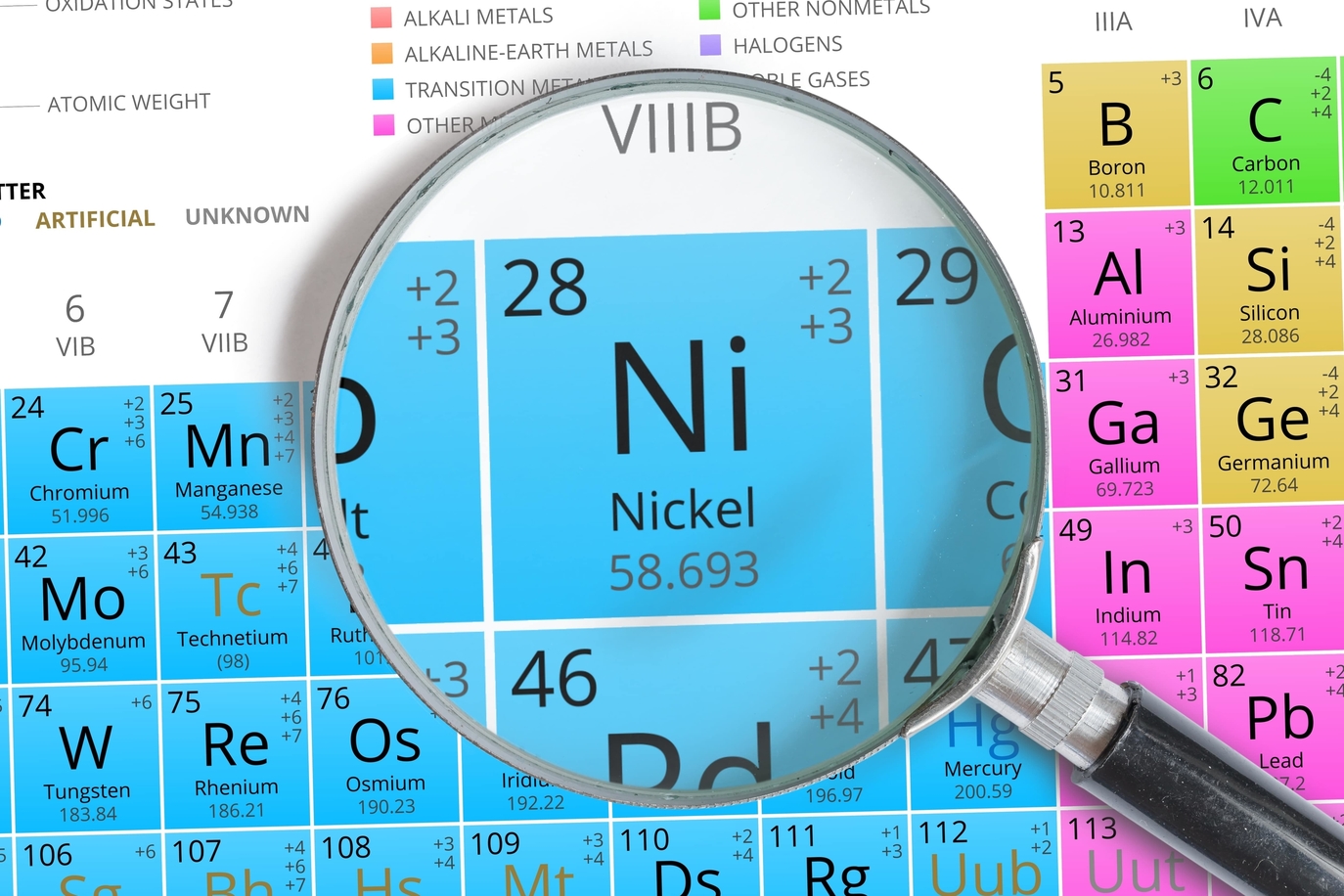 Nickel in the human body
Nickel supplies cells with oxygen, nutrients metabolism and hormones formation. It is necessary for body functioning. Daily intake of this element for adults, however, is only ca. 0.3 mg and it is covered mostly by food products (grain, chocolate, fish, margarine and some vegetables, such as cabbage and onion). Essential in small amounts, it becomes hazardous when in excess.
If the water supply system uses nickel plated connectors, or water supply fittings that come into contact with water installation, nickel can also be inhaled (air contaminated with industrial gases and dusts) or get through with potable water.
European regulations on the quality of water intended for human consumption (EU Directive 98/83/EC) state that the highest acceptable nickel concentration is 20 µg/l, which puts it in the group of the most toxic metals.
For comparison, the concentration of lead and arsenic, unequivocally associated with health hazard, may amount to 10 µg/l; chromium is slightly less toxic (50 µg/l). The acceptable concentration of copper is about 2 mg/l which is hundredfold higher than that of nickel!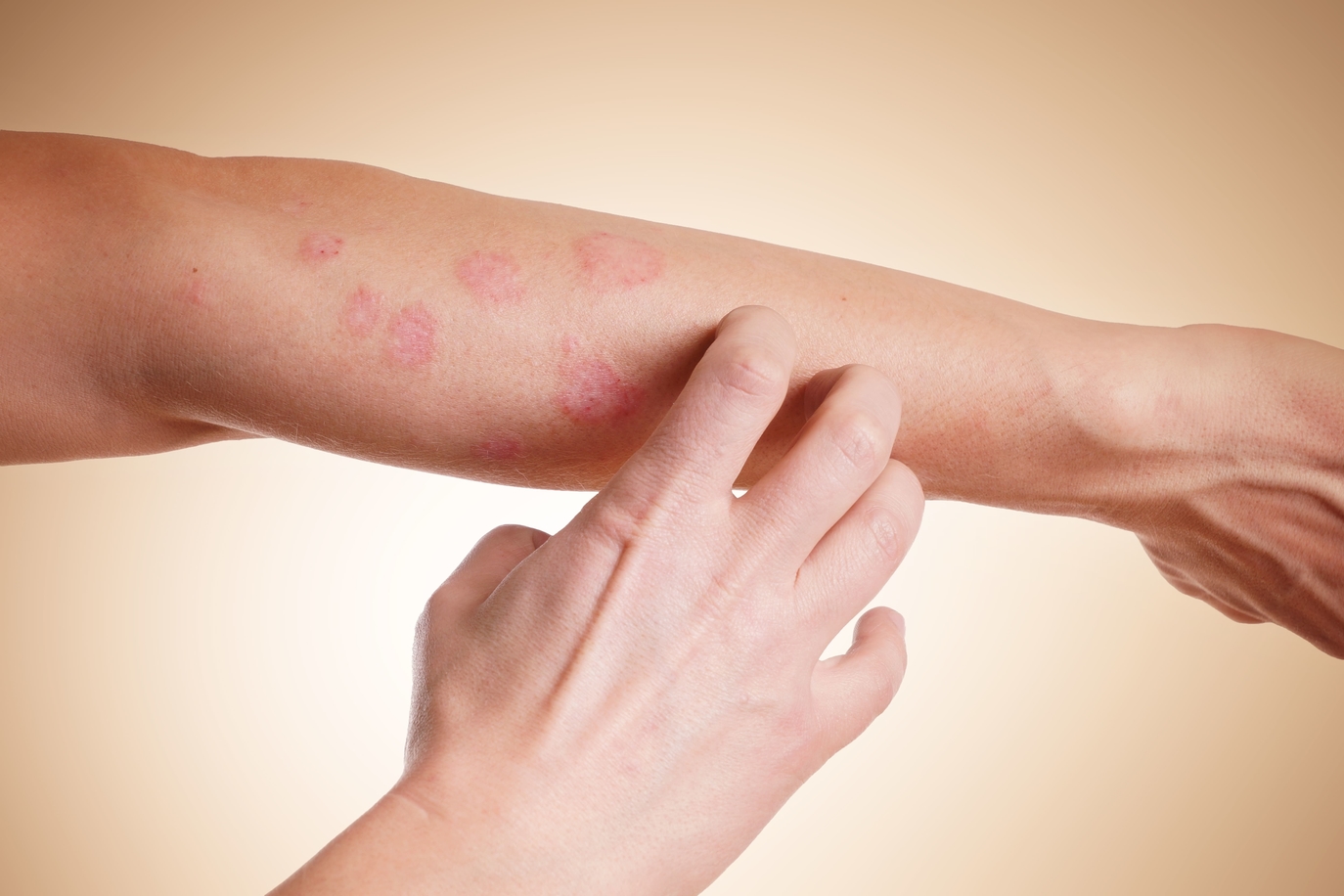 Excess or deficiency?
Even though nickel deficiency has adverse effects for organism, it can be usually easily prevented by applying a varied diet. Its excess, however, may cause damage to mucous membranes and changes in chromosomes and marrow or even result in development of cancer cells.
Most common side effect of nickel excess is contact or food allergy. Their symptoms include rash in a place where skin touches a nickel plated item, runny nose, or conjunctivitis, but it may even lead to asthma or anaphylactic shock. Sometimes nickel allergy results in rejecting orthodontic and orthopedic implants. Since it reduces the magnesium and zinc level in parenchymal organs, it negatively influences the element balance in the whole body. No method of curing nickel allergy is known and the only recommendation is to avoid products containing this element.
Installation systems with nickel plated connectors
The problem with the use of nickel-plated connectors in water supply systems lies mostly with multi-layered pipe system components (press and screw brass couplings) and polypropylene (threaded brass couplings).
Connectors in such systems should have hygienic approvals allowing them to be used in potable water installations. Often the product information states that it contains brass, however, it omits the fact that the brass is in fact nickel coated and the coating comes in contact with water.
So, if it is so problematic why are brass connectors nickel plated? One of the reasons is that it improves connector aesthetics, but it is not the main reason. Most of all, nickel plating allows additional protection of lower quality brass susceptible to dezincification (i.e. corrosion process), as well as high concentration of heavy metals, e.g. lead.
In polypropylene profiles with brass fusions there is one additional factor — cheaper polypropylene granulate is susceptible to copper ions released from brass. To avoid it, polypropylene enriched with suitable inhibitors is used.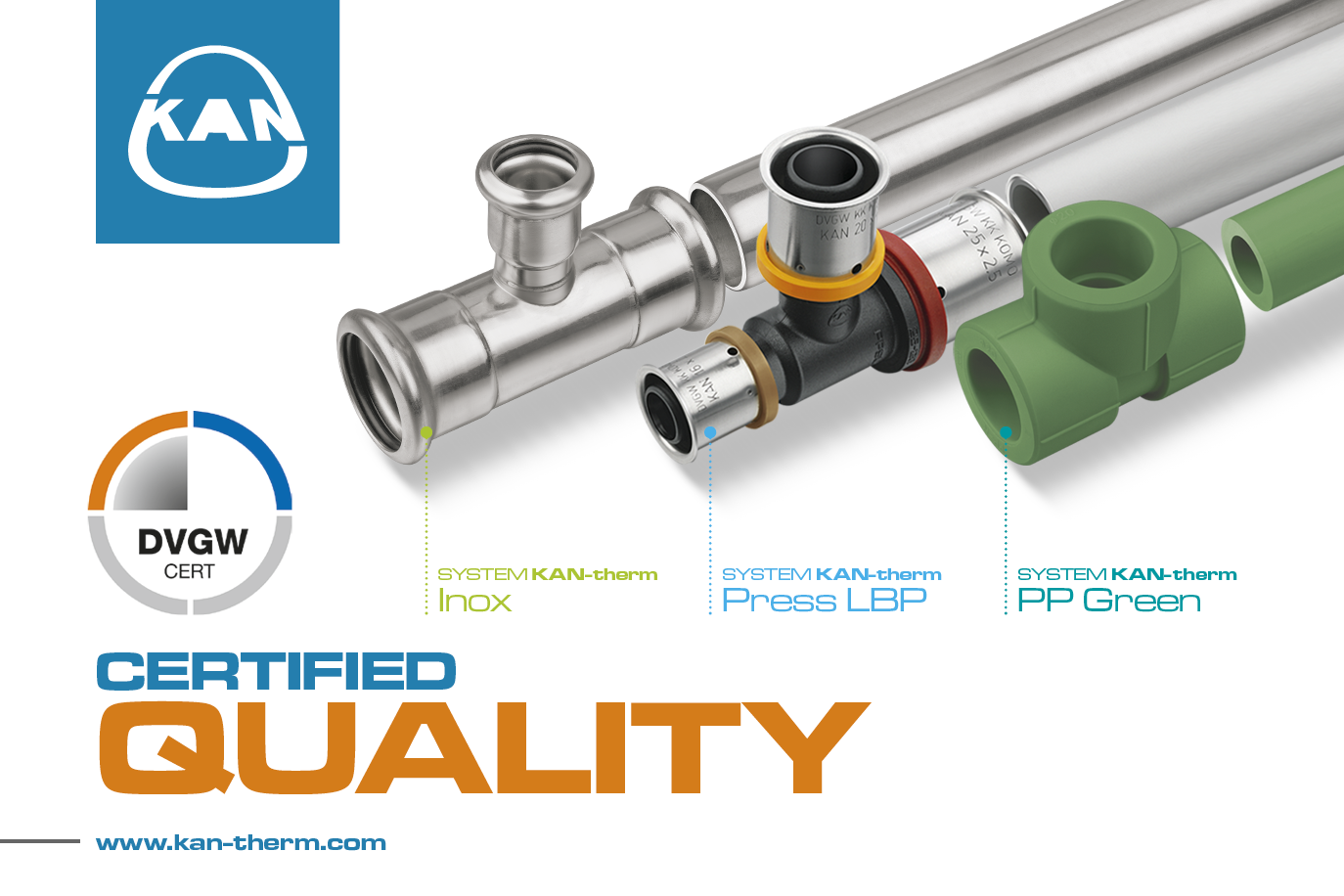 KAN-therm attested and certified
To avoid the hazards of nickel exposure, SYSTEM KAN-therm Press and PP-Green connectors use no additional coating that would contain nickel. Instead, to use it safely in water supply systems, the firm's connectors are made of PPSU – a unique, high-performance material completely neutral for potable water, and brass susceptible to dezincification.
Using PPSU solves the issue of nickel plating connectors in installation systems used in water supply, central heating, compressed air, and other systems. PPSU fittings are resistant to high temperatures while being entirely non-toxic and thus, they are perfect solution for potable water systems.
Nickel plated profiles used in installations to transfer water intended for human consumption have a broadly negative perception. Such profiles are a source of remarkable amounts of nickel transferring into the water and as a result, concentration of this metal in water exceeds the acceptable limits.
Even though such connectors can be used in heating systems, producers should not recommend use of the same connectors for both water and heating systems.
Marcin Rozko, KAN-therm expert, noticed that during meetings with investors and contractors, he is often asked: "Why did you endeavor to point out threats resulting from using nickel plated connectors, even though in your offer you have System KAN-therm Inox made of stainless steel?"
He responds: "True, our SYSTEM KAN-therm Inox uses pipes and connectors made of nickel-chromium-molybdenum or nickel-chromium-titanium which contain 10 to 13% of nickel. Nickel migration tests confirm, however, that in case of stainless steel this process is substantially smaller than in case of nickel plated coatings, and therefore, the metal concentration in water does not exceed the acceptable limits.
This makes SYSTEM KAN-therm Inox in potable water installation completely safe and approved by renowned certificates such as DVGW (German Technical and Scientific Association for Gas and Water) - the largest impartial gas and water industry certification body in Europe.
Similarly, with the recent increase in awareness of smog harmfulness, it is crucial for the subject under discussion to come into public attention. Informing about the threats resulting from the use of nickel-plated components in water installations is essential.
"Investors should know that even having formal confirmation, such as the hygienic approval concerning the possibility to use a particular product, does not necessarily mean that it was issued on the basis of full data and in accordance with the Legislator's intentions," says KAN-therm expert Marcin Rozko. "Striving to fully satisfy our customers and respond to their needs, SYSTEM KAN-therm assures both - the highest quality of service and products it offers."
To learn more on its products, visit the KAN-therm website.