Lack of technology innovation weighing down construction sector
EXCLUSIVE: Tenderd's founder and chief executive officer, Arjun Mohan, points out the key gaps in the GCC construction sector
Since the turn of the century, the digitisation of data – from ink and paper to ones and zeroes – has transformed a number of industries, including travel, retail, financial services, and communications, across the globe.
However, the construction industry, especially in the GCC region, has shown reluctance in embracing technology-based solutions that could improve productivity and efficiency within the project development cycle.
In an exclusive conversation with Construction Week, the founder and chief executive officer of Tenderd, Arjun Mohan, said: "Most contractors you speak to will say that they work with drones, conduct aerial mapping, and oversee manpower tracking – but the reality is that construction has not changed that much with regard to technology adoption."
He added: "If you look at the construction industry as a whole, productivity has increased 1% every year, for the past 20 years. In comparison, other industries have changed by 300% or more. Construction lags in year-on-year efficiency increases because of the lack of technology-enabled innovation in the industry."
While some players in the market remain cautious, there are others willing to take the plunge.
"People have been doing it in a certain way for 20 years, and they don't want to change. This is the attitude of a lot of project managers who've been in the industry for decades."
"However, there are the early adopters of technology in construction. I believe that these are going to be the big winners because they understand that for them to be more efficient, to meet tight deadlines, to prevent cost overruns, and be more competitive in the market they need to change how they do things."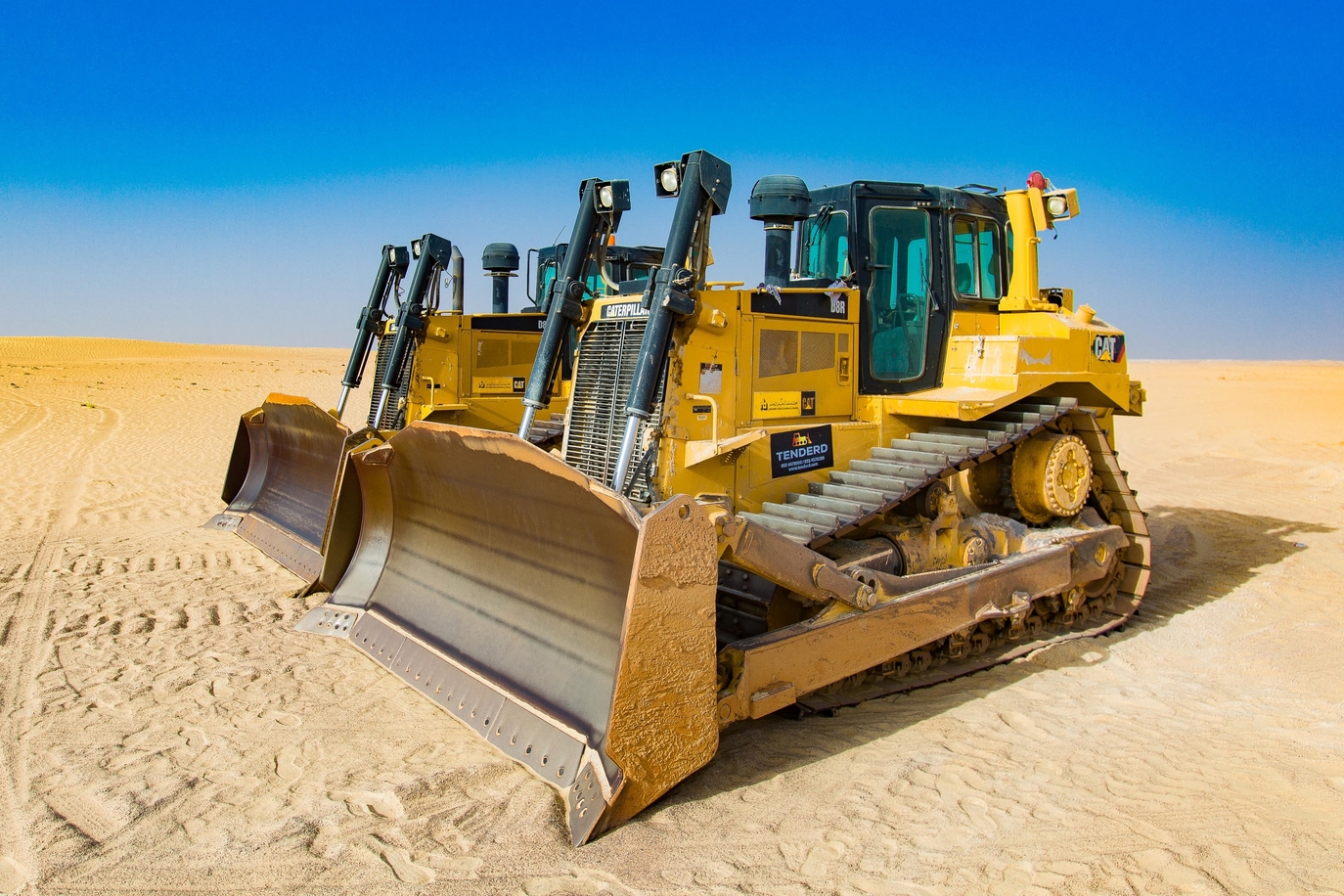 While it's true that drones are useful in planning a project and assessing on-site progress, a single piece of technology hasn't moved the construction productivity dial by much.
This is where Tenderd comes in.The firm helps contractors find the right equipment; identify the best prices; get the equipment to the site; provide manpower to run the equipment; track the number of hours the equipment was utilised; and even demobilise the equipment.
However, it doesn't stop there. The heavy equipment rental company goes a step further to address a key gap within the industry.
"Contractors are not receiving any real-time data inputs from the field," Mohan said, "Even now, people are keeping time sheets on paper; people are ordering equipment using paper; they are using paper for commercial processes. Taking this data to a digital space will be an orbital shift in the way we operate." 
Contractors are still relying on models designed in the planning stage of construction. The lack of real-time data inputs during the construction stage can be crippling.
Once the project begins, there are a number of things that can go wrong – things that can happen on site. This data is not captured and fed back into digital models. The lack of real-time data  affects timelines, resulting in cost overruns and project delays.
"The traditional way of making decisions in construction is to do a post-mortem. After things have gone wrong, you try and analyse what went wrong. We help you treat the problems in construction when the symptoms occur," Mohan said.
The Tenderd Track app, which requires engagement with the firm, can be downloaded onto a mobile device to enhance management of equipment at construction sites.
"We install IoT devices in the equipment. The IoT-enabled devices track how many hours and where the equipment is working, but in addition to that, we also have something called Tenderd Track Vision, where we use machine vision to measure parameters such as how many cubic metres of earth was pushed, and how many cubic metres was excavated in real-time," Mohan said.
He added: "This data is then automatically fed back into the model, thus, helping contractors measure if they are actually on track to meet their deadlines in real-time. If they are not on track, we suggest things they need to do in real-time to get progress on the project without additional costs."
The technology that Tenderd uses to provide real-time data to the project manager has been built in partnership with Google San Francisco and Nvidia GPU manufacturers. It incorporates machine learning models and algorithms that can track on-site productivity.
"Project managers that come close to decisions based on real-time data still rely on people to make inputs into software such as Primavera. There is no other sensor-driven real-time data that informs the project manager about what's happening on site."
The message is clear - the time has come for project stakeholders to make data-driven decisions. These decisions must be based on real-time information provided by IoT-based systems activated on construction sites.