US' Alumina Energy, UAE's Seramic Materials explore recycled ceramic
Companies to demonstrate cost benefits, GHG savings achieved by using recycled materials in thermal energy storage systems
US-based Alumina Energy and UAE-based Seramic Materials have inked a memorandum of understanding (MoU) to explore the introduction of recycled ceramic materials in packed bed thermal energy storage (PBTES) technology solutions. 
The companies aim to develop projects that demonstrate the cost efficiencies and greenhouse gas (GHG) savings that can be achieved with the use of recycled ceramic material.
The deal aims to pave the way for the use of recycled ceramic material in larger PBTES projects and applications, including concentrating solar power (CSP), waste heat recovery (WHR), and electric-thermal energy storage (ETES).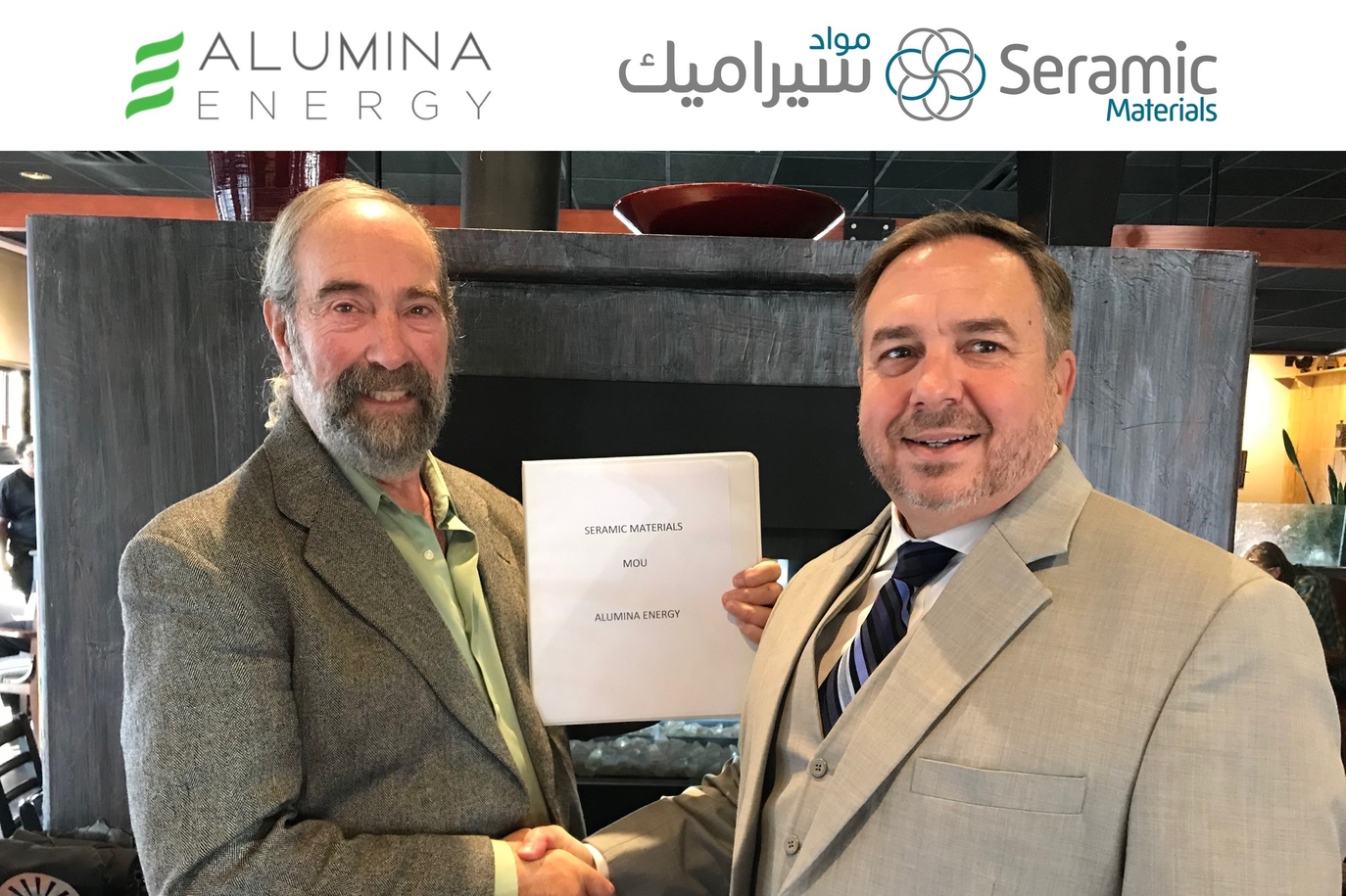 Seramic Materials has developed a patented solution to recycle industrial solid waste into sustainable and affordable value-added ceramic products.  The company has worked with the Catalyst, a Masdar-BP initiative, to build a laboratory at the Tech Park in Masdar City, Abu Dhabi (UAE), to showcase the technology. 
This is the first laboratory in the Gulf Cooperation Council (GCC) region that is dedicated to the transformation and valorization of industrial solid waste into value-added products, helping to drive the industry towards a near-zero waste approach.
Meanwhile, Alumina Energy has developed a solution for storing energy on a large scale.  Alumina Energy's PBTES solution uses solid ceramic storage materials, as well as a patented storage and recovery method to store heat or electricity so that can be used at a later time. 
The technology maximises performance and provides a low-cost solution (less than $15/kWhth) by the use of recycled ceramic storage materials with high operating temperatures (more than 1,000 degree C). 
Alumina Energy provides an energy storage solution that can charge and discharge heat or electricity on demand with zero emissions.
Commenting on the patented technologies, co-founder and chief executive officer of Seramic Materials, Dr. Nicolas Calvet, said: "Replacing a natural resource by waste presents several advantages, as using waste can be significantly cheaper than conventional raw materials, leading to an affordable final commercial product."
Calvet adds: "Secondly, by avoiding the extraction of natural resources and their transport, significant amount of carbon emissions is saved.  Manufacturing energy consumption is also reduced, which further lowers final GHG emissions.  In total, this represents at least a 40% reduction in CO2 compared with conventional ceramic manufacturing methods. Finally, industrial waste is diverted from landfill."