Facilio CEO: "Connected buildings are the future; the future is NOW"
Prabhu Ramachandran, founder and CEO of Facilio, shares insights on integrated tech, predictive systems, and other trends
Could you shed light on how the integration of technologies is essential to improving operations capabilities in buildings?
There has been a definite upswing in the digitisation of operational capabilities within the post-construction building management space – both in the region and globally. But a lot more needs to be done, and can be done, with the help of next-generation technology such as  the Internet of Things (IoT), machine learning (ML), as well as artificial intelligence (AI).
Globally, and more so in the Middle East, we are noticing a shift from traditional, tactical building management towards a smarter, predictive facilities experience.
While building management and the facilities management (FM) industry have largely automated operations, the siloed approach of multiple systems working in isolation has not been able to create and deliver value to the building stakeholders such as owners and tenants.
This means that while the matrix of systems and sensors in a portfolio of buildings holds massive Big Data potential, it has so far being lying dormant, and useless.
Despite billions of dollars worth of investments in automation of buildings, they continue to perform at sub-optimal levels.
How should the building management industry move past siloed systems to generate actionable insights and empower commercial real estate (CRE) stakeholders?
The answer to this question lies in data-driven solutions.  It takes an enterprise-wide platform such as Facilio, which integrates technologies such as IoT, ML, and AI with existing automation systems, to break the 'automation-silo' dilemma.
The connectivity allows the systems to work together in tandem to deliver responsive, predictive, and efficient operations and maintenance (O&M) of CRE. The IoT technology connects previously isolated subsystems in a building and collates real-time operational data.
This collated data is then subjected to AI-based analysis, leading to the generation of actionable insights.
In addition, the ML algorithm also enables the system to learn continually and improve from operational cycles. This empowers data-led decision making, allowing both CRE owners and FM teams to not only gain a comprehensive understanding of what's happening in the building, but also develop better control of their building performance.
The benefits are manifold. Data-driven O&M management empowers FM teams with a granular, real-time visibility into the performance of their building assets and facilities, which in turn helps drive a predictive model of operations.
Predictive fault detection and diagnostic mechanisms intelligently correlate fault alarms, pass recommendations, and trigger automated work orders to the desired staff.
This means that teams will be better planned and more productive as they spend less time firefighting everyday emergencies. Teams will also be better informed about asset anomalies, and are thus more responsive and quicker in taking corrective action.
This assures efficient asset maintenance and management; improved control over energy management; and enhanced operational sustainability. 
All of these tie together to yield a modern, well-serviced building that enables a delightful experience for tenants and occupants, and boosts the return on investments (ROI) for owners.
This is why CRE owners and facility managers who are looking to take their digitisation efforts a step further, should look to utilise software and the integrated edge of IoT, ML, and AI to provide flexible, agile, and unified solutions that drive continuous operational efficiency and sustainability, at scale, across building portfolios.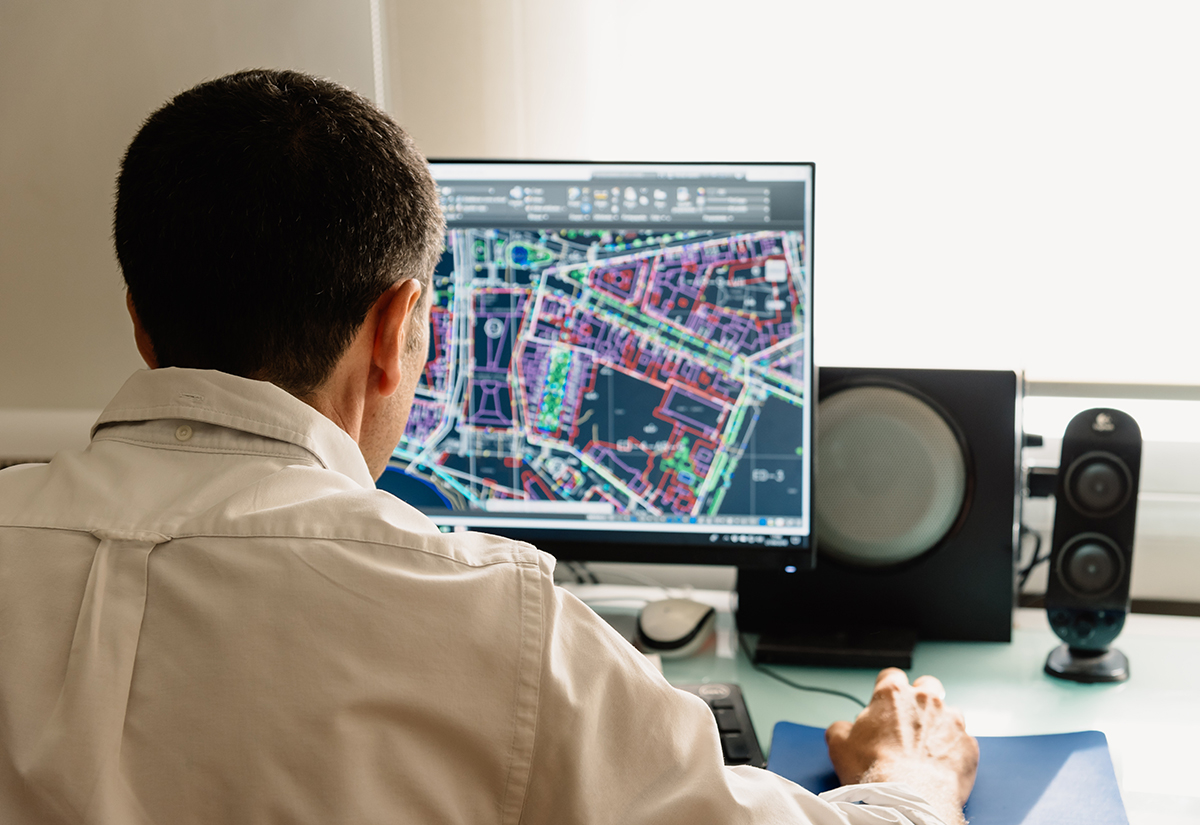 Do occupants, FM firms, and building owners need to go beyond real-time data collection to predictive insights in order to save money and improve energy efficiency?
Buildings are a warehouse of data. In the past, building management systems were designed for vendor-lock instead of open interoperable systems.
This led to multiple data silos that consequently buried useful asset and energy insights and prevented buildings from achieving efficiency.
Now, with IoT, there is real-time connectivity between all the elements within a system, and this is the cheapest and most effective way to embed distributed processing power in an environment.
IoT is the next essential step in automation and enables much better monitoring and control of mechanised processes, in real time.
But the true value for all stakeholders lies beyond this stage of data collation and aggregation.
The ability to employ Big Data analytics, artificial intelligence and machine learning enables truly intelligent insights and predictive interventions to guide effective decision-making.
For example, centralised control and ready access to data pertaining to resource utilisation help FM firms make informed decisions about energy consumption and optimisation. Reduction of energy wastage, performance of assets at prime efficiency levels, and risk mitigation help lower the owner's expenses.
At the same time, data-driven solutions help portfolio-wide systems create a better experience for tenants and occupants (CX), which is increasingly being cited as a key differentiator in commercial real estate, impacting tenant occupancy, retention rates, and thereby profitability.
What are the major trends reshaping the region's building hardscape and softscape sector?
The Middle East market has witnessed monumental growth in the past few decades, characterised by technology adoption and economic diversification.
The sheer scale of urban development and the sheer volume of built assets that will need efficient management, has been growing at a tremendous rate.
However, this also results in increased competition, which coupled with stringent green building codes and changing customer expectations has put pressure on owners and FM firms to reduce expenses, increase ROI, and improve tenant experience.
The region also has a healthy stock of old buildings. This is specifically important because the region's emphasis on sustainable buildings and reducing the carbon footprint has created opportunities for digital retrofits.
Data is another trend that is gaining ground as an asset class that can help competitors gain an edge and deliver value in today's service-led era.
'Customer experience' is gradually gaining precedence over building maintenance as a key differentiator, and is influencing the choice of buildings, and in turn, the ROI.
Co-working trends will slowly but surely shape the real estate topography in the region, and compel FM firms and CRE owners to adopt modern building management practices to deal with the demands of millennials and Gen Z.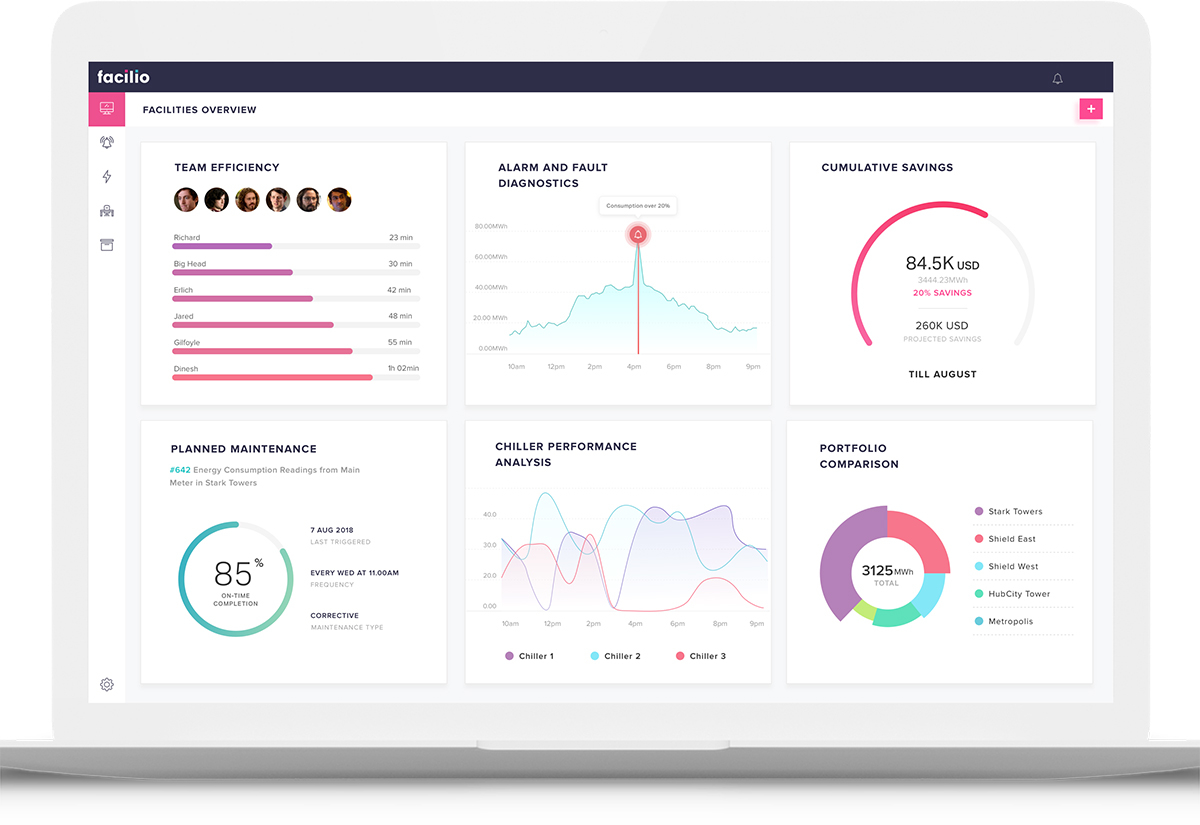 What are the key gaps within post-construction building management that need to be addressed in 2020?
One of the key areas that needs to be addressed in building management going forward is the carbon footprint issue. We are witnessing a pattern in leading markets, where policy makers are taking stern action in a bid to curb carbon emissions.
Their actions follow findings that skyscrapers are the largest guzzlers of energy in leading markets. While overhauling existing hardware is financially disadvantageous to owners, any non-compliance of new emission standards could elicit punitive action.
Against this backdrop, Facilio believes retrofitting existing buildings with a data-driven enterprise-wide platform is the most feasible solution.
The integration allows a unified view of the entire portfolio and indicates anomalies in energy consumption. The actionable insights can help save energy and allude to ways in which carbon emissions can be held within permissible limits.
Could you share the projection for connected buildings in the Middle East and Facilio's outlook for 2020?
Connected buildings are the future – and that future is now. In the Middle East, there is a huge millennial demographic that is digitally savvy and expects services in real-time. Therefore, it is becoming increasingly essential for FM firms to create a great facilities experience for them using contextual insights and AI-led facilities management that enables smart workforce, assets, and sustainability.
In addition, CRE owners need to augment the value of buildings and improve net operating income.
We have devised a strategic and operational roadmap for 2020 that supports these trends for the region, including but not limited to expansion, product enhancement, innovation, R&D, and marketing.
The aim is to trace the growth trajectory from 2019, continue to provide solutions to tackle market-specific challenges and trends, and position Facilio as the market leader. At the same time, a key agenda is to continue informing the community and empowering the sharing of best practices.
Plans to extend our operational purview in the US and roll out our SLaaS initiative in Dubai are in the works too. Heading into 2020, we expect a lively year for the company, and optimism is at an all-time high.