China supplies tower cranes for $4.3bn Kuwait Int'l Airport T2
Zoomlion equipped the construction site of passenger Terminal 2 with eight tower cranes from T2850-120V series
Chinese manufacturer of engineering and agricultural equipment, Zoomlion Heavy Industry Science and Technology Co has equipped the site of Kuwait International Airport's new terminal with eight flat-top tower cranes, which is the largest tonnage tower crane the Asian nation has exported.
The $4.3bn (KWD1.3bn) Foster + Partners-designed passenger Terminal 2 at Kuwait International Airport (KWI) is being constructed by Turkey's Limak Inşaat alongside local construction firm Kharafi National, overseen by Kuwait's Ministry of Public Works.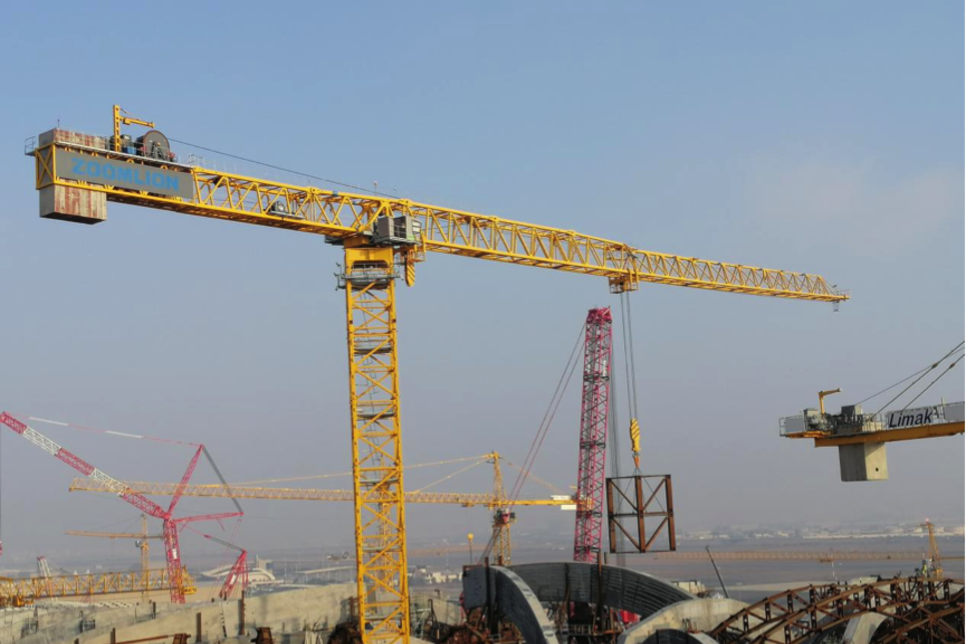 Once complete in 2022, the new passenger terminal, spanning 70.8ha, will have a capacity to accommodate 25 million passengers annually.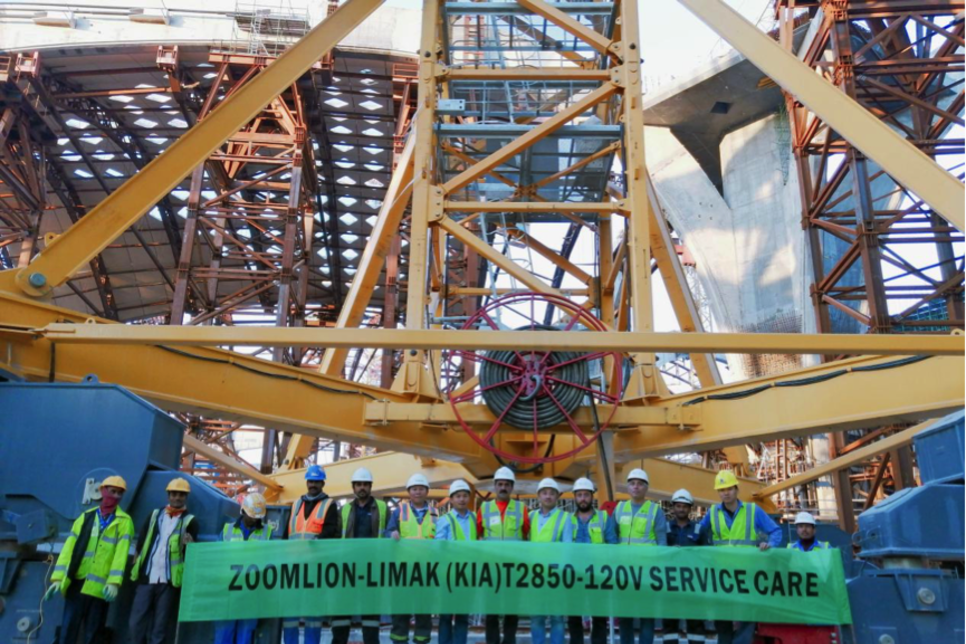 Speaking about the crane, Zoomlion Construction Hoisting Machinery Overseas Sales Company's Ren Jie said that the large tonnage flat-top tower crane has an 85-metre-long boom, a 24.5-tonne boom head hoisting capacity, and maximum lifting load of 108.9 tonnes.
According to Jie, the tower cranes are "of great use when hoisting incredibly heavy, prefabricated concrete components".
"The model's rotation accuracy and rigid boom also make it ideal in crowded construction sites."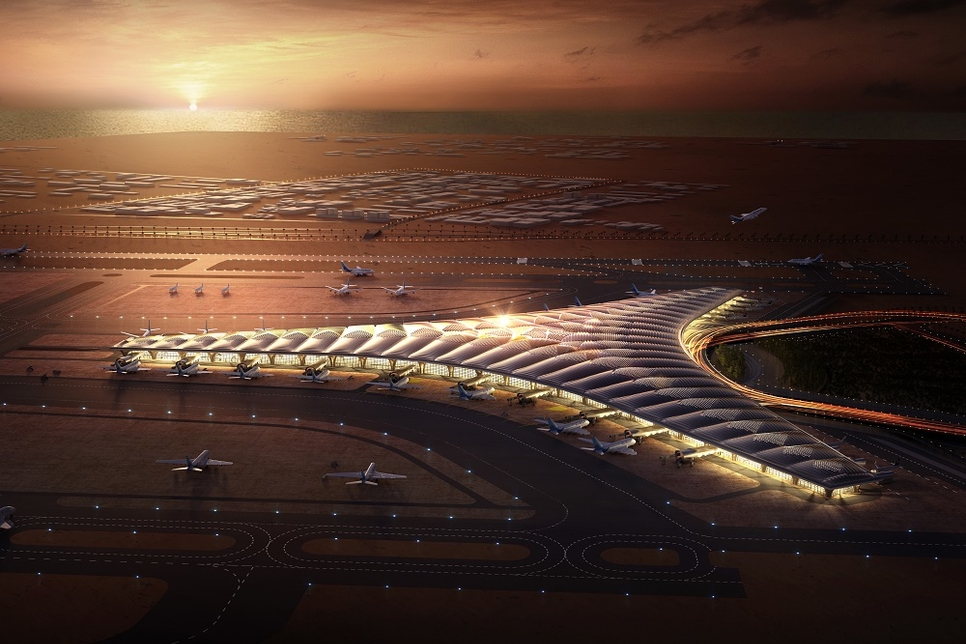 According to the needs and requirements of the airport construction project, Zoomlion worked with contractors to customise the flat-top tower crane to widen the working range and include walking on load and slide on track features, which helps reduce construction costs and saves time.
Zoomlion's on-site engineers and spare parts warehouse team provided comprehensive 24-hour service to building contractor, Limak.