PICTURES: Expo 2020 Dubai opens first retail store at Global Village
Store opened as part of World Expo's Licensing and Retail Programme and features apparels made from recycled plastic
With only nine months to go until the opening of the World Expo, Expo 2020 Dubai has opened its first retail store that will be home to souvenirs and memorabilia at Global Village.
The store will feature a wide range of items including, Expo wristbands, camel soap, and apparel made using plastic, which was recycled in the UAE.
According to a statement released by the Expo team, the store has been opened as part of Expo 2020 Dubai's Licensing and Retail Programme, with the merchandise produced by local and international businesses.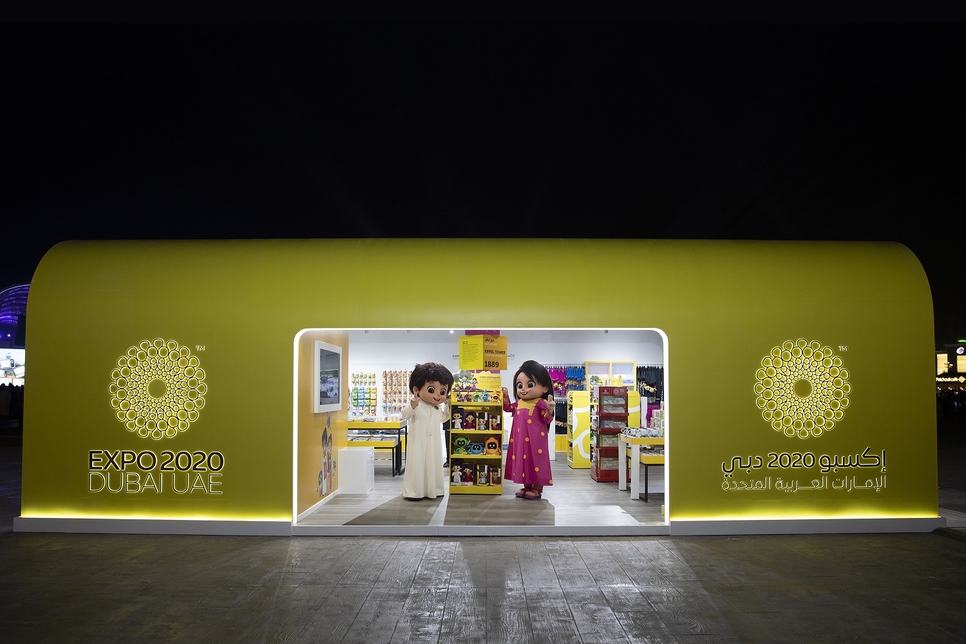 Commenting on the opening of the store, chief commercial officer of Expo 2020 Dubai, Sanjive Khosla, said: "Through a variety of Expo-branded merchandise, much of it crafted by local artisans and SMEs, our first official store will offer visitors from the UAE and beyond a taste of what to expect from The World's Greatest Show."
Earlier, Expo 2020 Dubai and signed two agreements with the UAE ministries of interior and defence to provide government employees and their families with opportunities to participate in the celebrations featured at the event, according to the state-run news agency, Wam.
The signing ceremony was attended by the Vice President and Prime Minister of the UAE, and the Ruler of Dubai, HH Sheikh Mohammed bin Rashid Al Maktoum, and the Crown Prince of Abu Dhabi and Deputy Supreme Commander of the UAE Armed Forces, HH Sheikh Mohamed bin Zayed Al Nahyan.