Bayut simplifies property browsing with interactive map
The map allows users to search, filter, and view properties, and follows the launch of Bayut's standardised 2D and 3D floor plans
Dubai real estate firm Bayut, has launched its latest feature Map View, allowing users to search, filter, and view available properties in the UAE, on an interactive map. 
The feature follows the launch of Bayut's standardised 2D and 3D floor plans, which provide users with a bird's eye view of the layout of different properties in the UAE.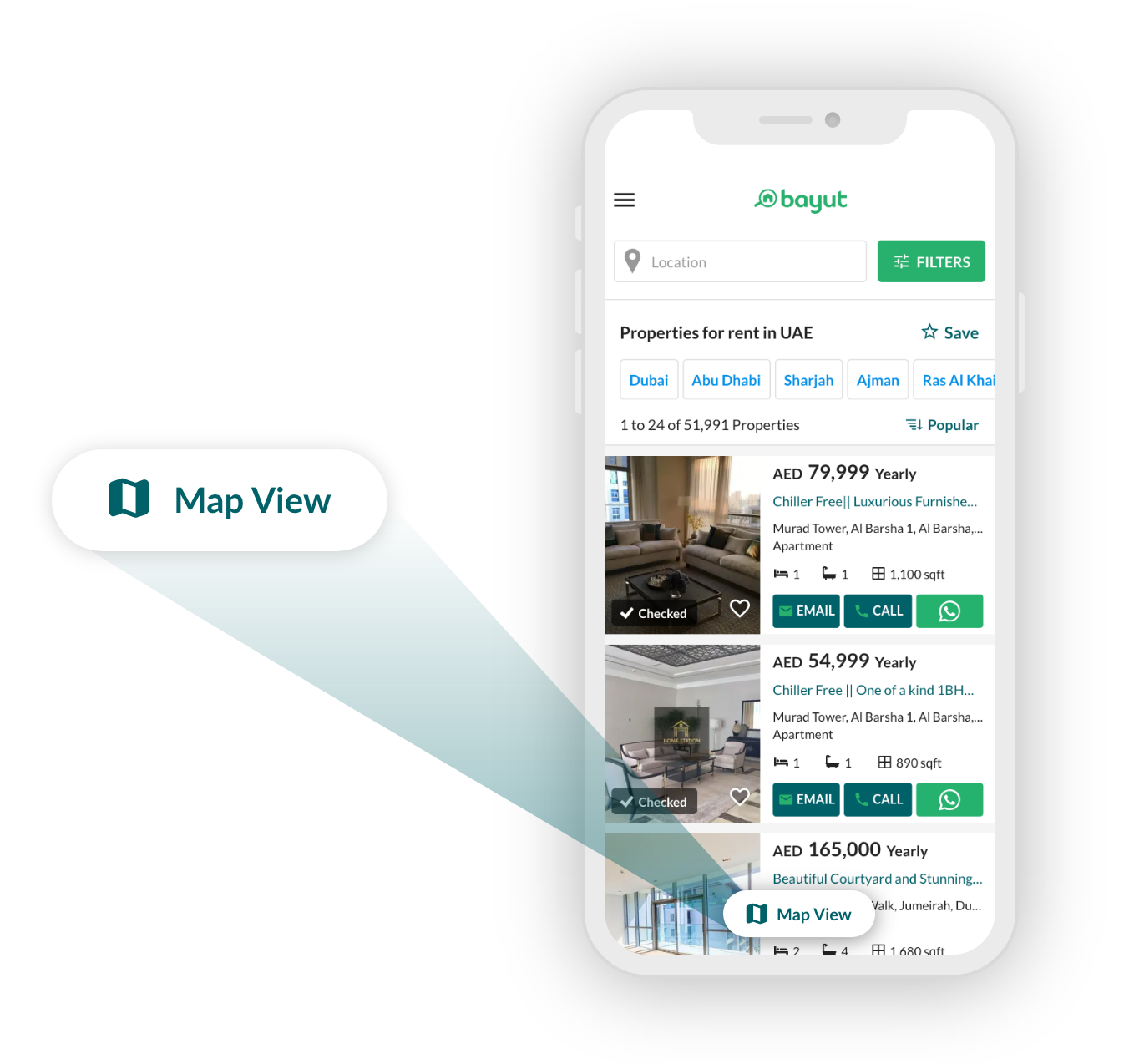 Map View allows users to locate residential and commercial properties in their preferred areas on an interactive map, with the option of filtering listings according to: purpose, price, property type, and the number of bedrooms.
The feature is aimed at helping agencies gain exposure to potential customers by allowing end-users to discover and interact with available properties in locations they may not have considered previously.  
Commenting on the feature, chief executive officer at Bayut, Haider Ali Khan, said: "As a data-driven company with our focus on creating comprehensive solutions, we are aware of the increasing volume of property seekers who are on the lookout for virtual solutions on the go."
Khan added: "Through Map View, we are enhancing and simplifying property search in the UAE with integrated experiences that utilise latest technology, enabling users to make well-researched decisions about the homes they choose."