China's CGGC prioritises health at Kuwait's Al Mutlaa project
Since the outbreak of COVID-19 in Kuwait in February, CGGC has assumed strict measures on the project site
China Gezhouba Group Corporation (CGGC) in Kuwait has taken several measures to ensure the health and safety of all its employees to prevent the further spread of the ongoing COVID-19 pandemic.
CGGC's safety team members conduct temperature checks for people entering construction areas; inspect office camps; and ensure disinfection operations, wearing of masks, as well as social distancing among employees, state-run press agency of China, Xinhua reported.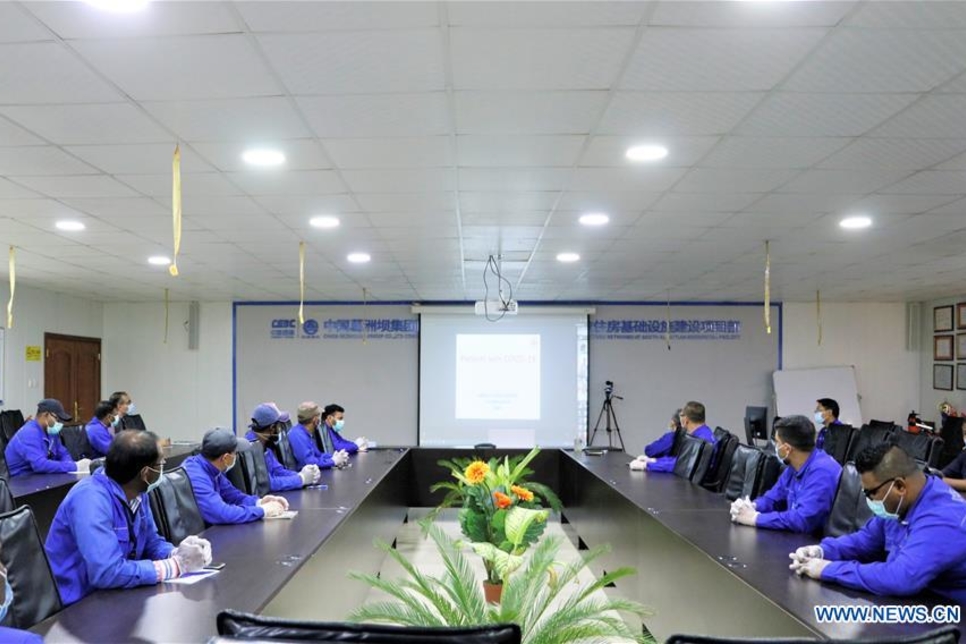 Currently, there are seven camps, spanning over an area of 30,000m2 on the CGGC project site in Kuwait.
Since the outbreak of COVID-19 in Kuwait in February, CGGC has assumed strict prevention measures on the project site.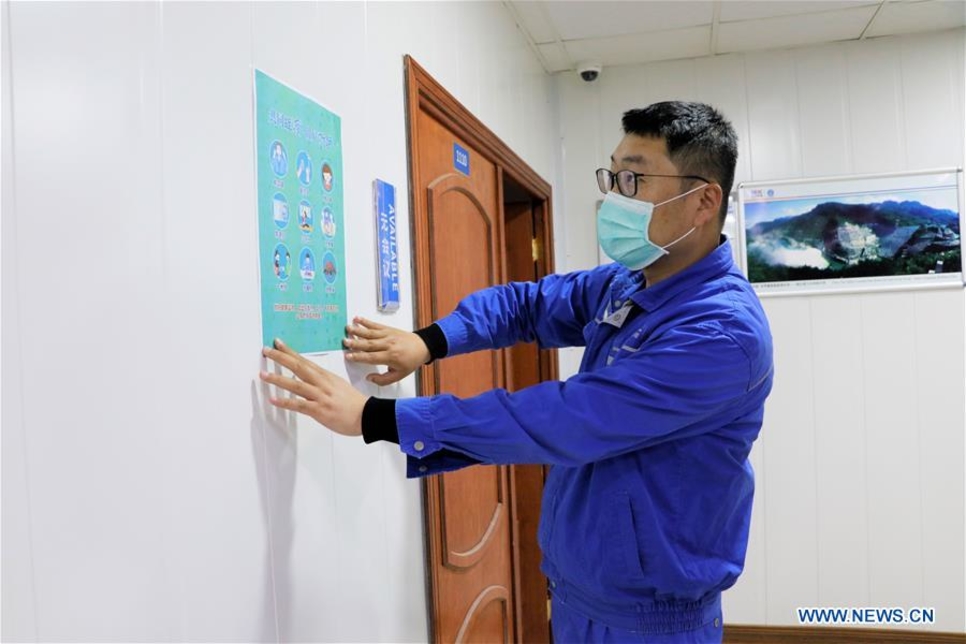 As part of its efforts to mitigate the impact of the pandemic, CGGC has divided the construction site into more than 150 grid areas, as well as allotting an administrator to each area to carry out different responsibilities.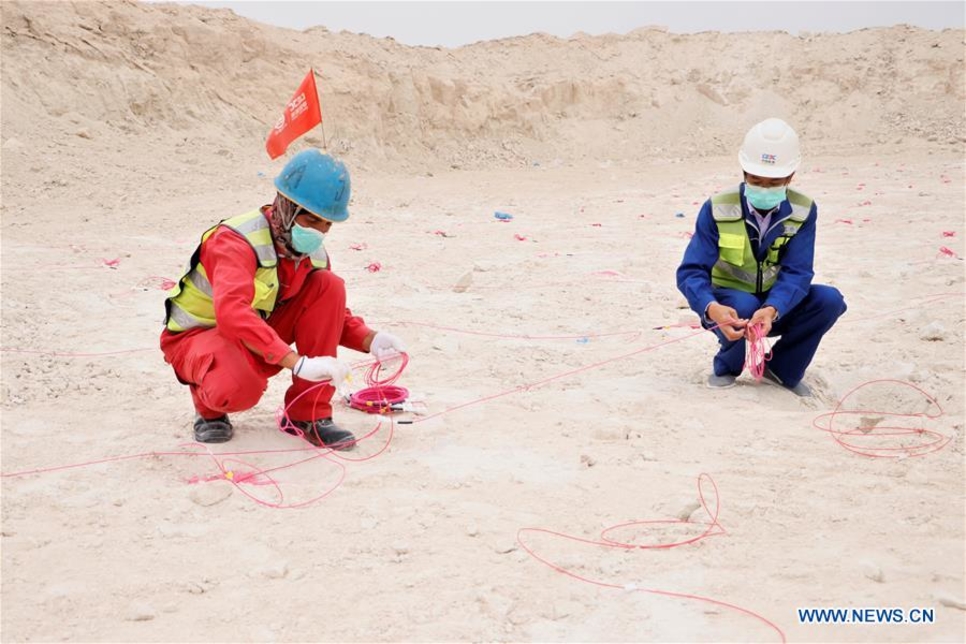 Through this method, CGGC has successfully built a health database for all its employees.
The China-headquartered construction giant has made marked construction progress on its Al Mutlaa Residential City project in the past few months despite reported shortage of manpower, and through precise operations, optimised production and improved resource utilisation.
The Chinese contractor was awarded a contract to work on the South Al Mutlaa Residential City project in Kuwait and began work on it in 2017.
So far, 96% of the work on the trench of deep pipes has been completed, and nearly 60% of the road work on the project has been finished, according to Xinhua.
All the facilities at the housing site have been divided into eight blocks with outlines and different patterns to accommodate Kuwaiti citizens in the near future.
Lauding the construction company's contributory efforts in mitigating the impact of the pandemic, chief of Al Naeem Police Station at the project site, Jahra Governorate, Faisal Saleh Al-Shammari, said that CGGC has adopted strict measures to curb the spread of the coronavirus since its outbreak.
"The company has been truly making joint prevention and control efforts with the local government," he said.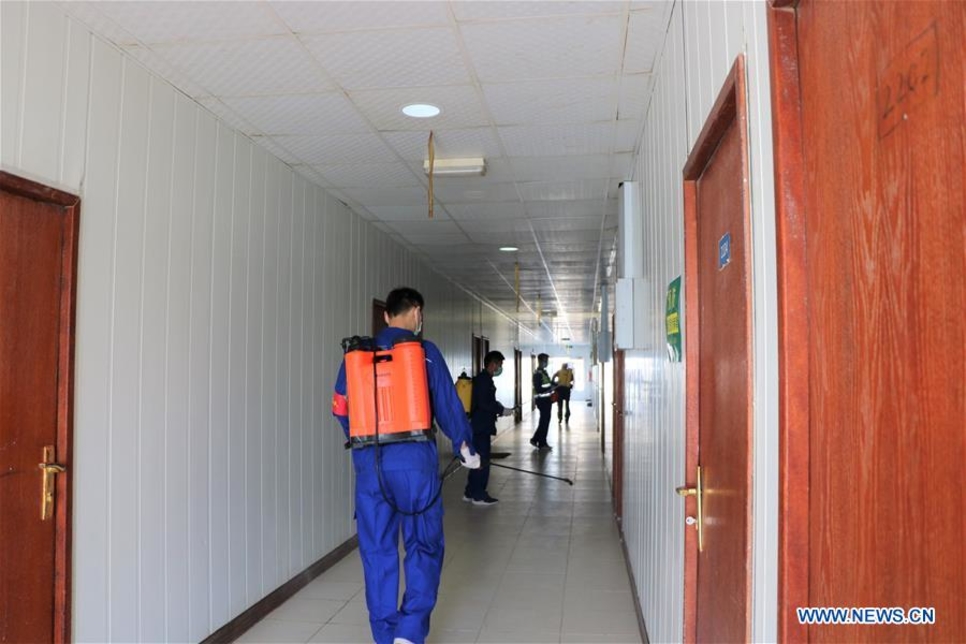 The Al Mutlaa Residential City Project is a Kuwait housing welfare project as well as an important cooperation project under the China's Belt and Road Initiative, which is a a global development strategy by China that covers the infra development and investments in approximately 70 countries and international organisations.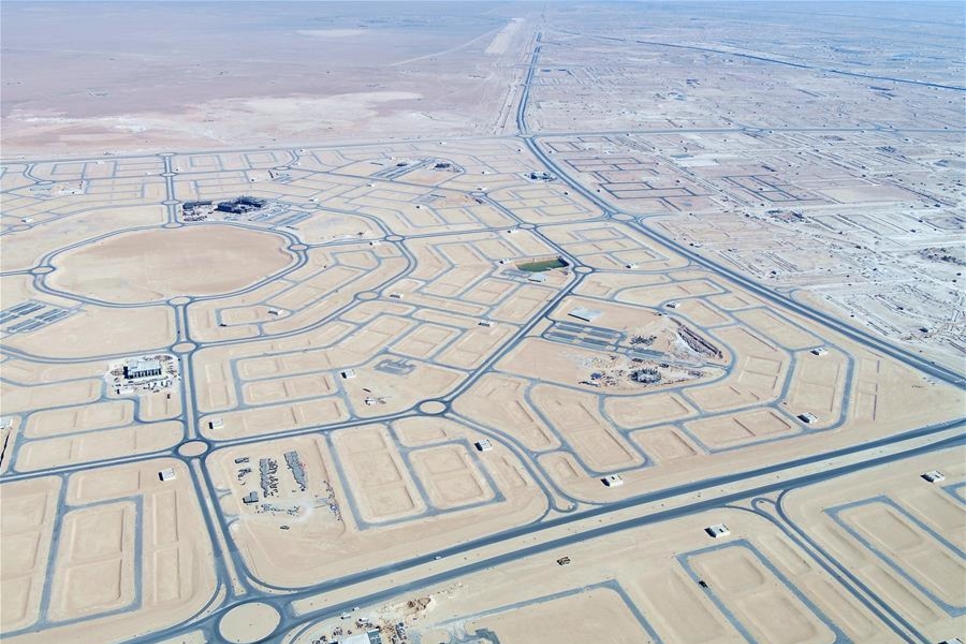 The total construction area of the whole project is about 120,000m2, which will accommodate 400,000 people upon completion.