"Parsons' DNA is to make the world a better place"
Parsons' Pierre Santoni speaks exclusively to CW on life in his new role, the focus on technology, and activities in KSA
When Parsons' Pierre Santoni took the helm of president for the Middle East and Africa at the beginning of the year, he admitted that he was filled with "excitement" at the prospect, but it hasn't come without its challenges during his short spell in charge.
Seven months into his new role, Pierre Santoni has been responsible for restructuring the Middle East and Africa division to deliver its services more efficiently and with further agility.
But as most companies have experienced, it's not been an easy ride for Santoni who said the business was "thrown a curveball" from COVID-19.
"2020 started off with a lot of excitement in my new role as president. In early January, I really thought that the first quarter would be the hardest and that it was going to be fairly smooth sailing once the organisation settled and we got going," Santoni told Construction Week.
"But then we were thrown a curveball in the shape of COVID-19 and had to regroup, rethink and figure out how to deal with it. And that is when agility really helps."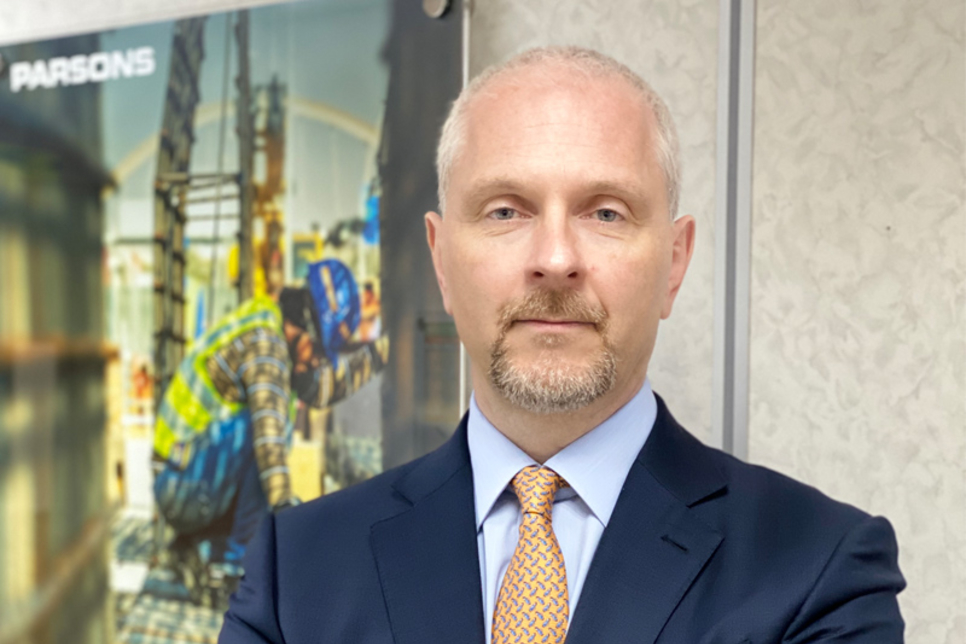 Following the impact of the pandemic, Santoni said he was happy with how the business reacted to the crisis and showed "tremendous fortitude".
Santoni's focus for the business lies on its people and technology.
"Parsons' DNA has always been about making the world a better place and overcoming our customers' toughest challenges for the past 75 years. Simply put, my role is to ensure that we continue to stand out," adds Santoni.
"Our strategy for the past couple of years has been to differentiate ourselves through innovation and the delivery of new technology to our customers. Parsons developed truly game-changing proprietary solutions which we are excited to bring to the region.
"For example, Dfuze, which allows organisations to collect and aggregate data into reports using secure multi-platform live video streaming, could revolutionise the way construction inspection is performed. COVID-19 restrictions gave us the opportunity to live test its capabilities and it is very promising."
In terms of projects, one of the main GCC markets that Santoni is targeting for the Middle East's division of Parsons is Saudi Arabia.
The American engineering firm, which is known for its involvement in the development of the Riyadh metro, is rapidly expanding its project portfolio in the kingdom.
"Saudi Arabia has been good to us in the last three years. In some cases, we have had to resist taking on too much work so that we could remain focused on delivery and supporting work with our existing clients and maintaining focus on our strategic vision of client relationships vs. transactional relationships," Santoni explains.
"I am happy to say that we have made great strides in balancing our portfolio with built environment programs."
Some of the projects include The Royal Commission of Yanbu where Parsons will manage the development of the Jazan City for Primary and Downstream Industries (JCPDI), a new 106km2 industrial city around the kingdom's southernmost port.
They were also responsible for delivering buildings and infrastructure of Area 2 of The King Abdullah Financial District ahead of the G20 meeting, while they were awarded a PMC role to support the Diriyah Gate Development Agency in Riyadh with the redevelopment of the area's infrastructure.
Most recently, Parsons announced its next exciting partnership with Saudi Arabia's AMAALA for Phase 1 of the gigaproject's Triple Bay masterplan.
As part of its role across the 4,155km2 Phase 1 development, Parsons will take on the role of engineer, and supervise the execution works.
Speaking during a signing ceremony with AMAALA's chief executive officer Nicholas Naples, Parsons' managing director of Saudi Arabian Parsons Limited, Ken Murray, said: "As an iconic development in the kingdom, AMAALA is set to become a preeminent destination for travellers from over the world."
Murray added: "Parsons is thrilled to join the delivery team, and we look forward to supporting the Triple Bay development and continue our proud participation in the delivery of Vision 2030 for Saudi Arabia."
Looking ahead for Parsons, Santoni concluded that its goal is to stay true to its core values of safety, innovation, quality, integrity, diversity and sustainability, which he said "are more important than ever" during challenging times.
"There is no rule book for what is happening to us today. We, like our customers and the communities we live in, are facing turbulent times with an uncertain future," said Santoni.
"Our values will help us stay true to our mission and, even if I cannot give a definitive outlook for our business, I can tell you that we aim to come out of this crisis stronger, more resilient and more innovative than when it started."
Pierre Santoni was also recognised in this year's Construction Week Power 100 list after he was ranked in 24th place alongside some of the most influential members of the region.